Iceland is a great pleasure for those with the opportunity to travel there, it is truly a once-in-a-lifetime experience. Whether you are kin to the sun, or prefer a chill to give you excuse to bundle up, you won't want to miss Iceland. With that, these are just the top 10 reasons to visit Iceland.
Commonly known as the land of fire and ice, it is no surprise that Iceland is a well-beloved destination and an epic adventure to explore.
It's going to be difficult even for those who have visited before to pinpoint only a top few best reasons to go there, but here are some ideas if you're not quite convinced by Iceland's fame alone.
1. Aurora Borealis (The Northern Lights)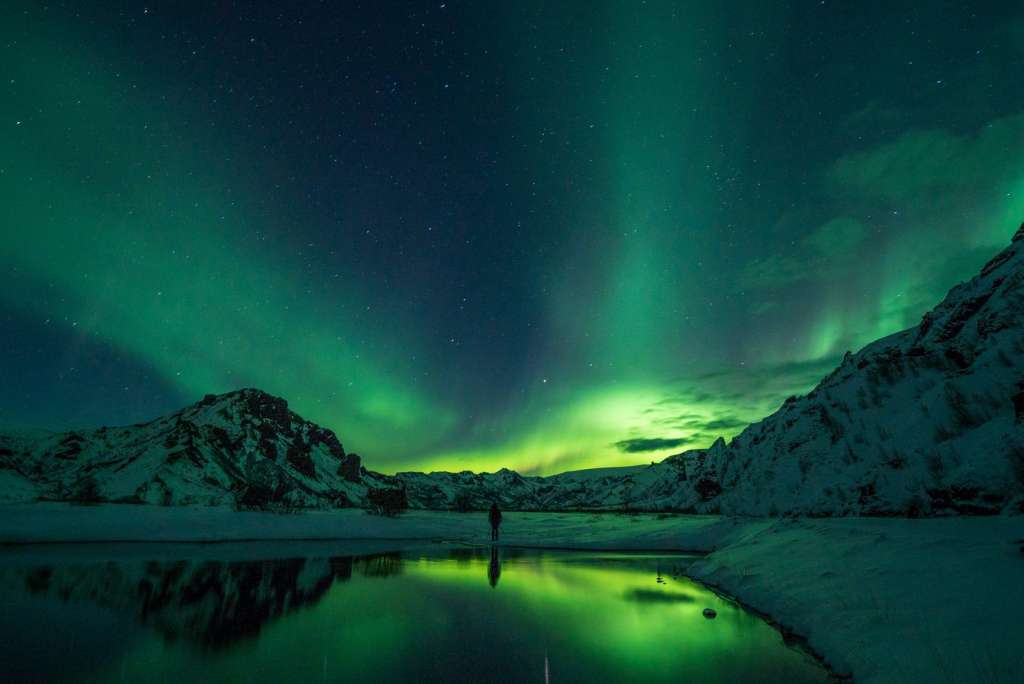 By far the classic Iceland adventure is to see the wonderous aurora borealis (Northern Lights).
The natural spectacle its most famous for, and the thing some travel companies centre their business around, it is by far the most spectacular display you will feast your eyes upon when you go for a visit and easily one of the top reasons to visit Iceland.
On a clear, dark night between September and early April, you might find yourself camping out under the stars, or simply sacrificing sleep with glee to catch sight of them and take them in.
It's one of the only places you can find this stunning site and one you will easily find yourself returning for again and again. No matter how many pictures you capture, it's never the same as witnessing it right there in the front row seats, nor are any two pictures going to be the same.
There is also the summer solstice midnight phenomenon to look out for in the summer months when the northern lights aren't as visible.
During the summer the sun will only set for a few hours a night between midnight and 3 am, so if you choose to stay a while through April after seeing the aurora borealis, stick around for the bright, long evenings to come.
2. Native Creatures and Whale Watching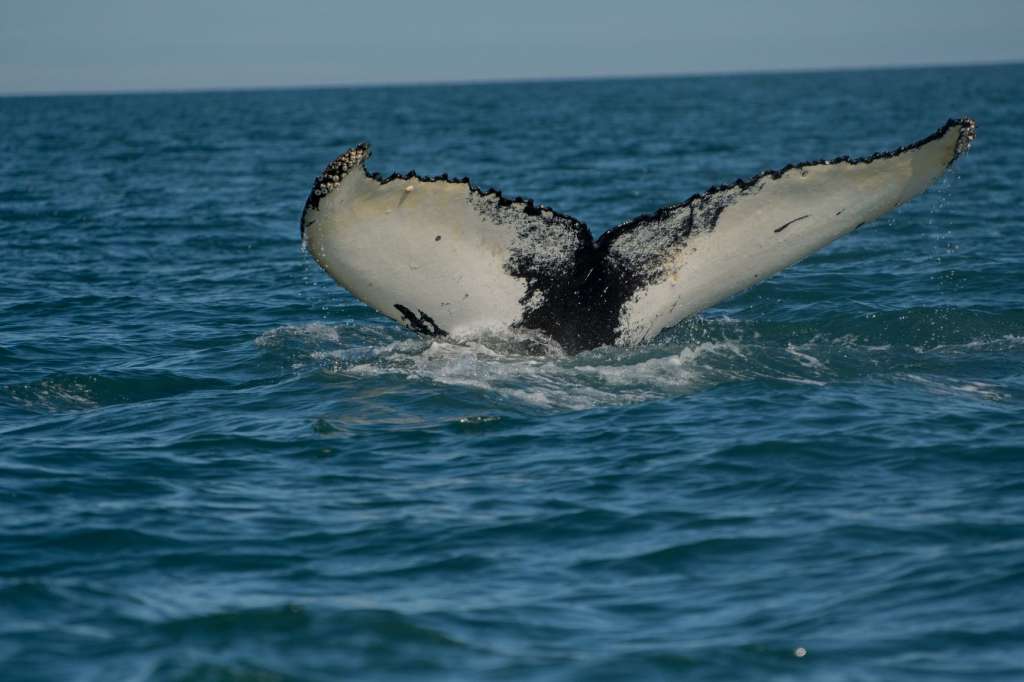 Between the breath-taking land and the expansive ocean that surrounds the island, there is a whole array of magnificent creatures to see, but by far the favourites and most stunning are the whales and the puffins.
You can go out whale watching with almost guaranteed results. You will see at least one of the 20 indigenous species that call those waters their home. Seeing one alone will be enough to draw you back in to go again and again just to see more.
To cap it all off you can visit the seaside cliffs for a glimpse of the puffins that practically serve as mascot to the island itself.
3. Geothermal Pools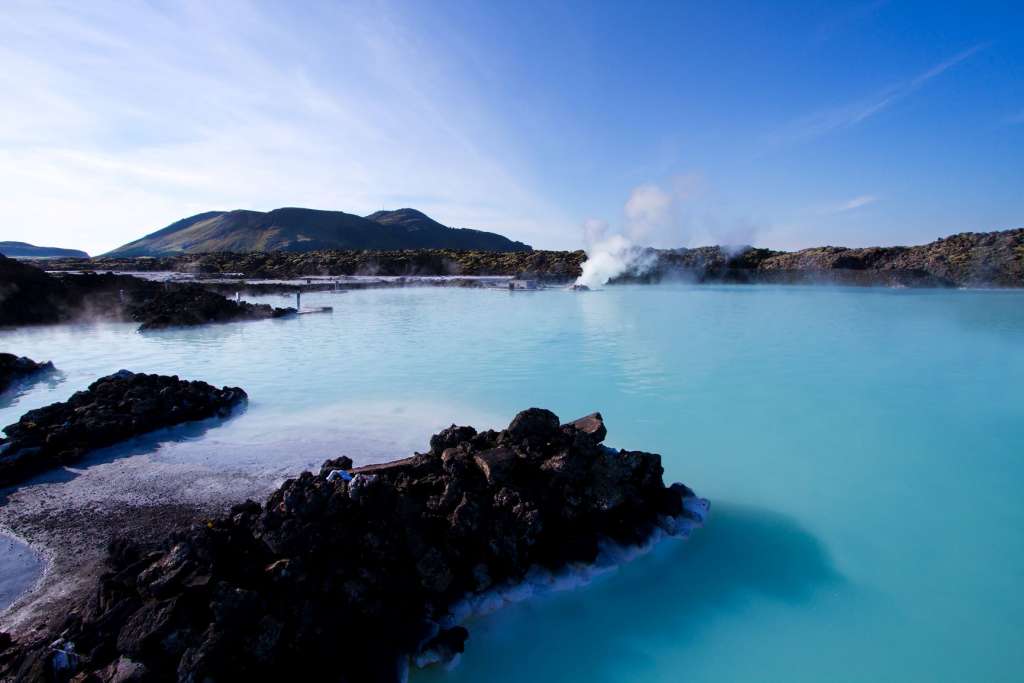 A country to aspire to in terms of their utilisation of natural resources, it's well known that Iceland is full of pools that produce geothermal energy used across the country.
By far one of the most famous tourist attractions for Iceland, and probably on many bucket lists, are the Blue Lagoon. Though stunning, certainly not the only fascinating natural occurrence of this variety.
And the greatest part for a traveller, is that you can visit and swim in some of these pools.
An old tradition, but one that has become more well-adopted with spas, bathing in these warm pools out in the open where you can enjoy the landscape, it's a unique treat you won't want to miss.
There's also a sense of history and culture around these pools, four of them dating back to the 12th century and are still standing strong today.
When you need to relax and unwind after a gorgeous hike into the mountains, there's no place quite like a warm, natural pool to do so.
4. Caving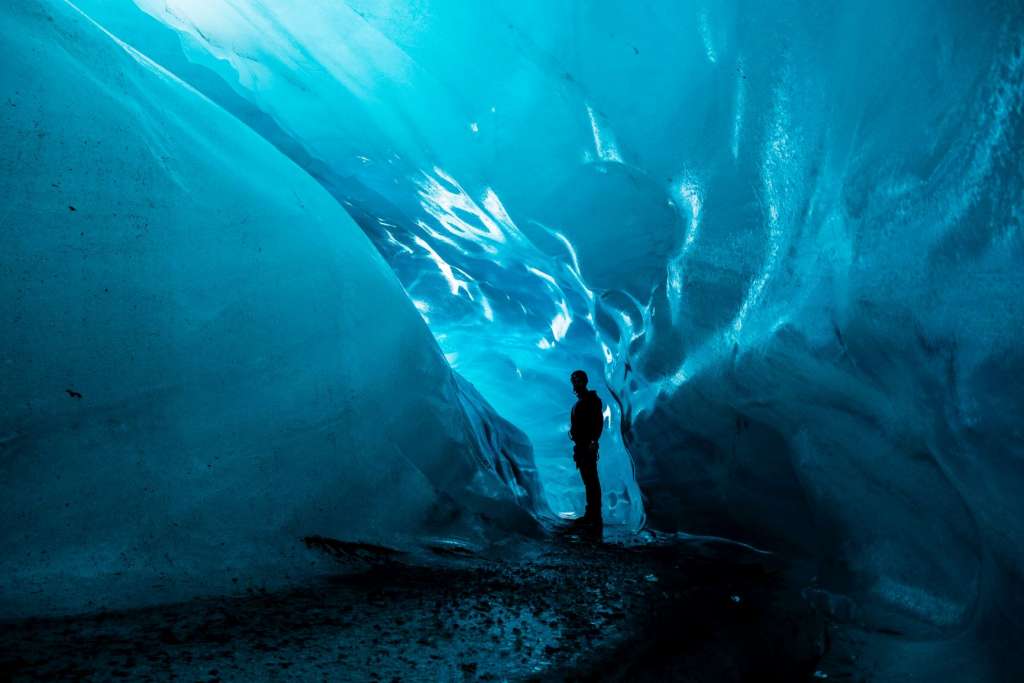 We can't just stop at the surface level attractions when there's a whole other world explore down in the caves of Iceland.
The thrill of being inside the earth is one like no other, and Iceland has some fascinating rock formations due to its unique geological conditions. If bathing in the sunlight isn't your thing (or even if it is, honestly) going on a tour through some of these caves is like stepping into a fantasy world you couldn't imagine.
Depending on the time of year you decide to visit, different caves will be open to tours. Often these cave tours can be combined with other group activities such as snorkelling so you can truly experience all of the depths of Iceland.
With tube caves formed by solidified magma flow under the earth, and Iceland being one of the few places you can enter a magma chamber, it's a fascinating place to delve into the earth and learn about the beauty of what goes on underneath out feet, while appreciating it's beauty all at the same time. (This one is perhaps one of my personal reasons to visit Iceland.)
5. The Golden Circle Trip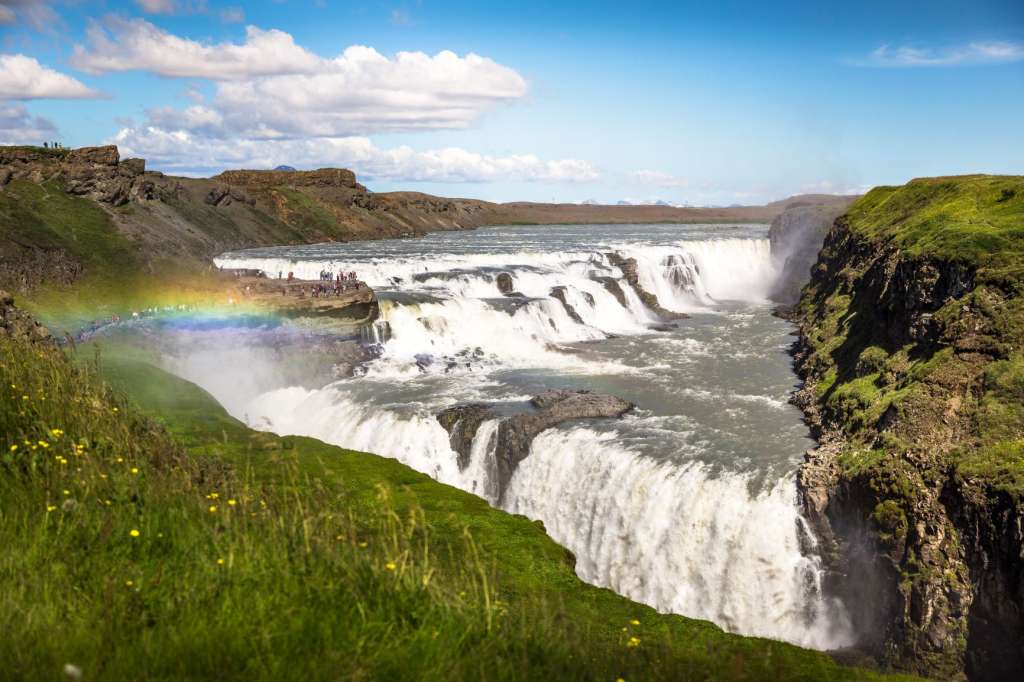 Another classic trip Iceland is known and loved for would be the Golden Circle trip. This is one of the big reasons to visit Iceland for many people who do.
Taking place in South Iceland where there are by far the most tourist attractions in the country, the Golden Circle route is a stunning adventure.
The route connects Þingvellir, Gullfoss waterfalls, and the Geysir hot springs, three must see spots that are beloved among travellers. It has been a popular trip for centuries for the thriving history and culture it supplies. This coupled with the gorgeous sites and scenes of nature that are so unique to Iceland.
The geysers alone are a sight to behold and make the whole trip worth it if nothing else. Though we're convinced you won't be scrambling for entertainment on this roundabout trip through Southern Iceland.
If you go to Iceland for a relax and only take one trip, make sure it's this one.
6. Helicopter Tours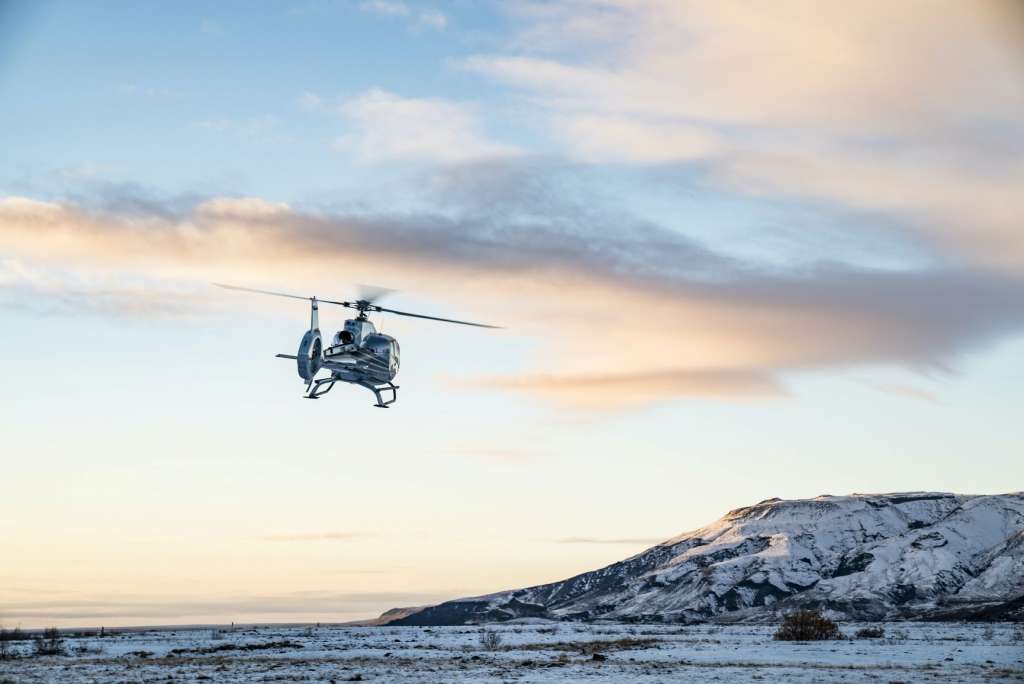 Now that you've indulged in the caves and surface pleasures of Iceland, you also have a wonderful opportunity to see its glorious landscape from high above.
There are certain areas in Iceland that are just too rugged and demanding to be accessible to a lot of, or any, people while on the ground. This is part of the enchanting nature of the landscape, how untouched it all is.
However, this does mean that the only way you can get a good gander at these places, is from the air.
Hence why you can take helicopter and plane tours year round to get a taste of these stunning views from high above.
On these helicopter tours you also have the option to go skiing on their beautiful mountain-scapes for those with a lust for the thrilling snowy descent.
7. The Volcanoes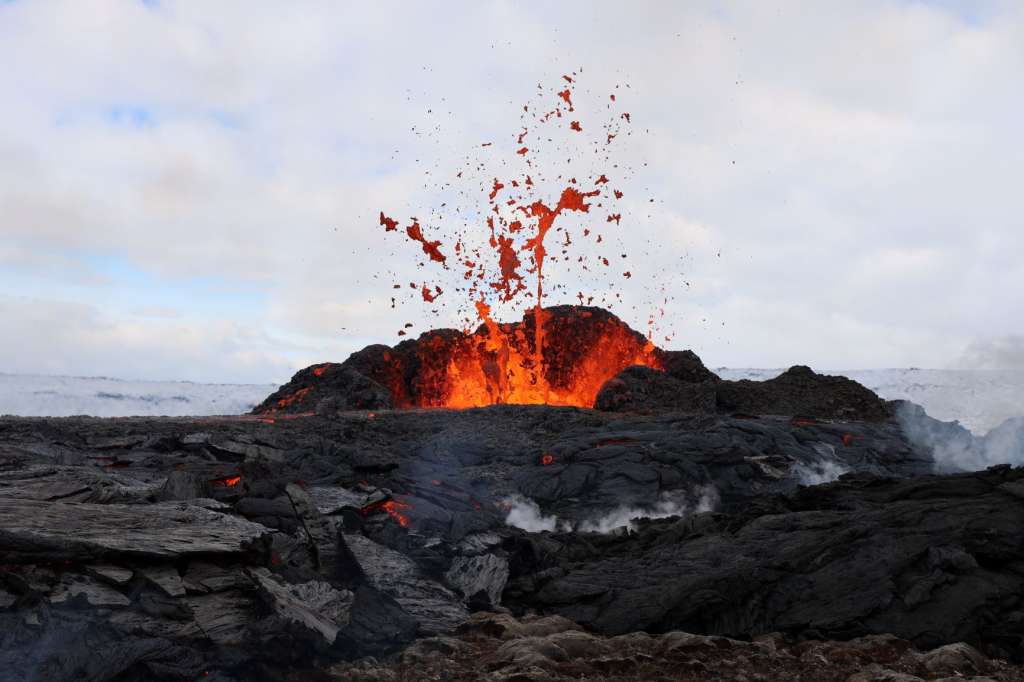 This would hardly be a well spent trip to Iceland if you did not take some time to appreciate the fire side of the land of fire and ice.
The volcanoes are a very real and essential part of Iceland. With the country itself sitting on a 40,000 km long crack in the ocean floor that grows every year, separating Iceland into two continents, it's a hard part of its state to forget.
The volcanoes themselves are to thank for the geothermal energy that heats the pools and supplies natural energy to the people. But, it's also a very dangerously beautiful thing, much like a pride of lions, it is a part of nature admired best in slumber.
However, that doesn't mean it doesn't deserve the admiration. A core influence in what makes the country so unique, it would seem almost disrespectful not to take a moment to observe the volcanoes.
Two of the national parks in Iceland include these volcanoes. Vatnajökull and Snæfellsjökull span both volcano and glacier, giving you the full effect of the battle of fire and ice in Iceland.
Snæfellsjökull is also at the base of the 1446 metre high volcano that was the inspired setting for Jules Verne's Journey to the Centre of the Earth. There's not many things more monumental than a historical place that inspired a historical classic of science fiction.
8. Black Beaches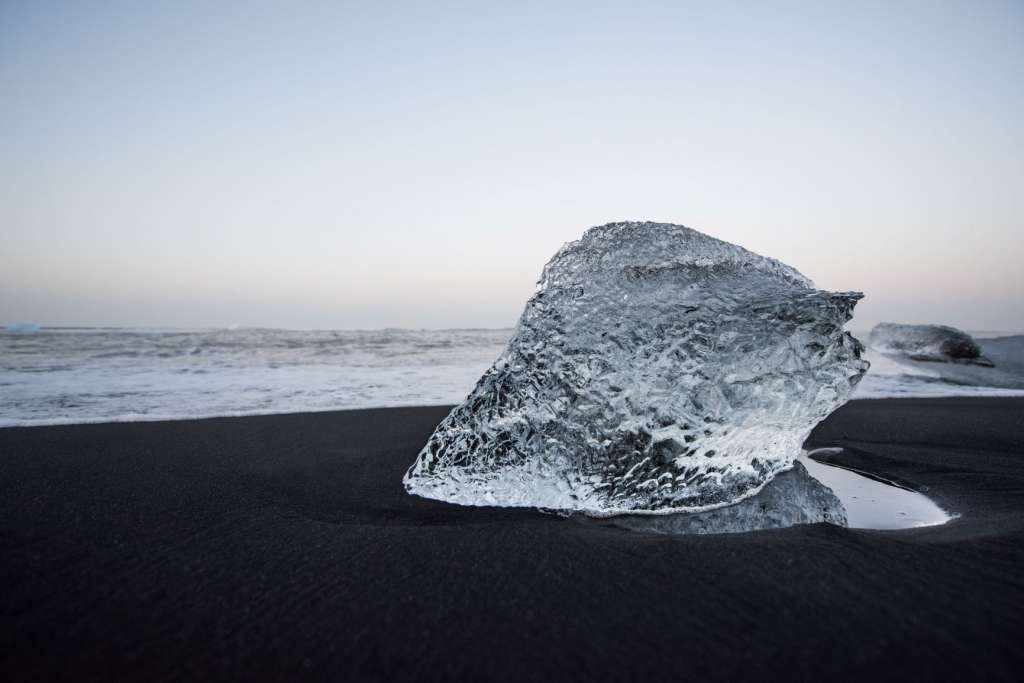 For those of you like myself who aren't as partial to a classic hot, golden-sanded beach, the cool, earthy black beaches of Iceland might just be the place for you.
Reynisfjara specifically is a pretty famous beach, located near the small fishing village of Vík í Mýrdal.
Its black pebbled beach is beloved for its gothic beauty and serenely peaceful landscape. It is considered one of the most beautiful of the black sand beaches and was voted one of the best non-tropical beaches in 1991.
It is included on a fair few tours that you can attend when you visit. Clearly the tour operators agree that it is not a spot to pass up and one of the stunning reasons to visit Iceland.
It's the perfect spot for a scenic road-trip if you're staying in the capital city. It's only a 2.5-hour drive and many magnificent views along the way.
9. Hiking and Cycling Adventures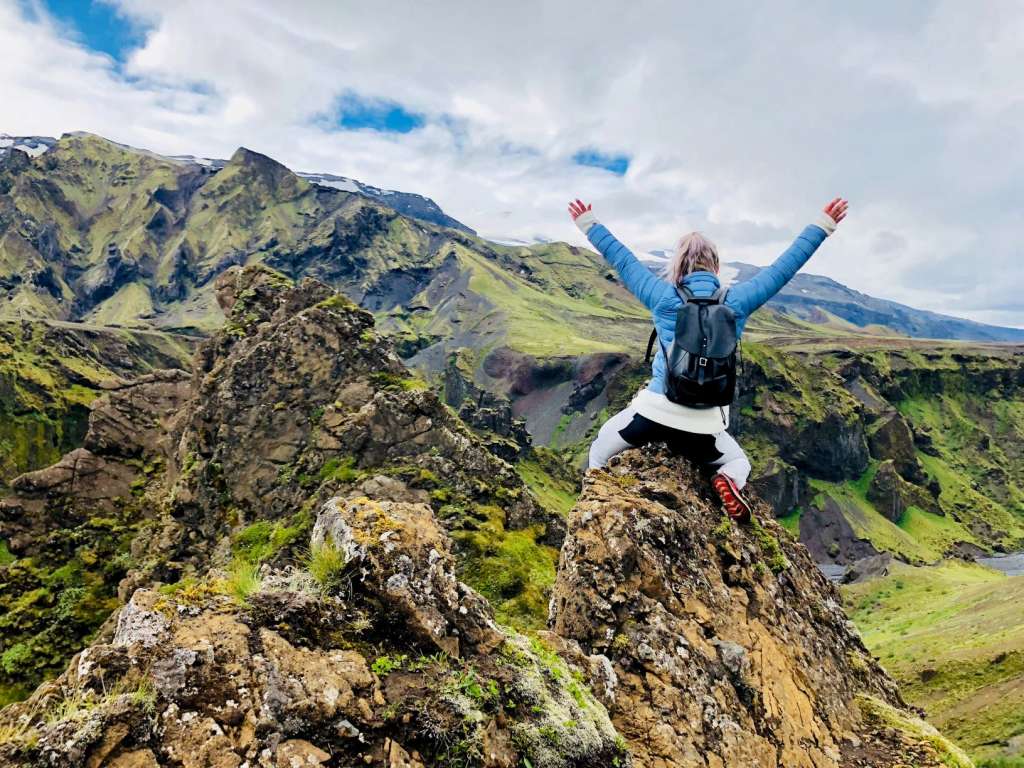 What better motivator is there to break a sweat than luscious country to enjoy?
The hiking and cycling paths and trips you can take in Iceland aren't only achievable for the experienced hiker either. These exploits are available to all levels of skill so no matter how little or much you're used to; you can still enjoy the wonderful atmosphere and environment with your feet planted firmly on them.
With more than half of Iceland above 400 metres, there's no lack of options. You'll certainly have to return again and again to scale all its diverse wildness and experience it fully.
Shaped entirely by nature and preserved for the pleasure of our senses, it's a simply undemanding and freeing experience to just walk or cycle and be consumed by the rugged nature of the land.
Free your mind from pandemics and technology and social stresses and take in all of Iceland on foot.
10. Festivals
There is no better way to insert yourself into another culture and experience it more fully than to join in national celebrations.
Indulging in all the excitement and joy of what a nation holds dear is something you won't get from tourist destinations and the land alone. It is, after all, the people that truly unite and maintain a country as something exciting and worth visiting.
There are festivals all year round dedicated to creativities such as music, film, and fashion, and especially in the summer, town festivals attract those from miles around to celebrate.
There are beer festivals, and winter lights festivals, pride festivals, food festivals, even children's and literary festivals. Whatever your heart desires, you can be sure to find the passion some time in Iceland.
To find out more about the myriad of activities and sights you can find in Iceland, make sure to visit their tourism board and bask in the excitement of a new holiday.
And to get started on booking your package holiday to the glorious Iceland, or find out more reasons to visit Iceland, either contact your PTS member or the PTS head office directly so we can recommend one of our wonderful members by calling 0207 190 9988 or emailing us at ask@protectedtrustservices.com.
You can also check out our protection for consumers and Package Travel Regulations pages to learn more about how you are protected on your holiday in Iceland.
At the moment in the pandemic this was written (25th May 2021), it's more important than ever that you look into the travel advice and restrictions for the countries we can travel to, so be sure to check out the travel advice website or Iceland's own restrictions updates as their restrictions vary.
Of the 25th of May 2021, Iceland is on the green list, and the restrictions on Iceland only permit residents without further procedures from testing. However, if you are a traveller, be aware that they are currently asked for double vaccinated or recovered visitors. If you cannot meet these requirements you will be asked to quarantine while testing is done. So make sure you're prepared in your booking for this to occur.
Share This Story, Choose Your Platform!