It's Pride Month! In the travel industry we are particularly excited for Pride month, because with Pride month comes all of the glorious Pride festivals across the world that we get to explore, whether to sell them to you, or take a sneaky trip ourselves.
Since the travel industry is known for having a high number of LGBT+ members, and lots of inclusivity, it's perhaps not a surprise that we are so ecstatic for this time of year.
To be straight with you (or perhaps very much not straight with you), this is the top pride festivals in the world, but it has been incredibly difficult to narrow it down, so we thoroughly encourage you go and take a browse.
Whether you're looking for a local UK Pride festivals (you can find all these listings on the UK Pride website) or you want to celebrate pride around the globe, there are so many wonderful events, and all of them are doing great things for the LGBT+ community.
So, a great big hooray for the community all over the world, and here are some of the best pride festivals in the world.
1. New York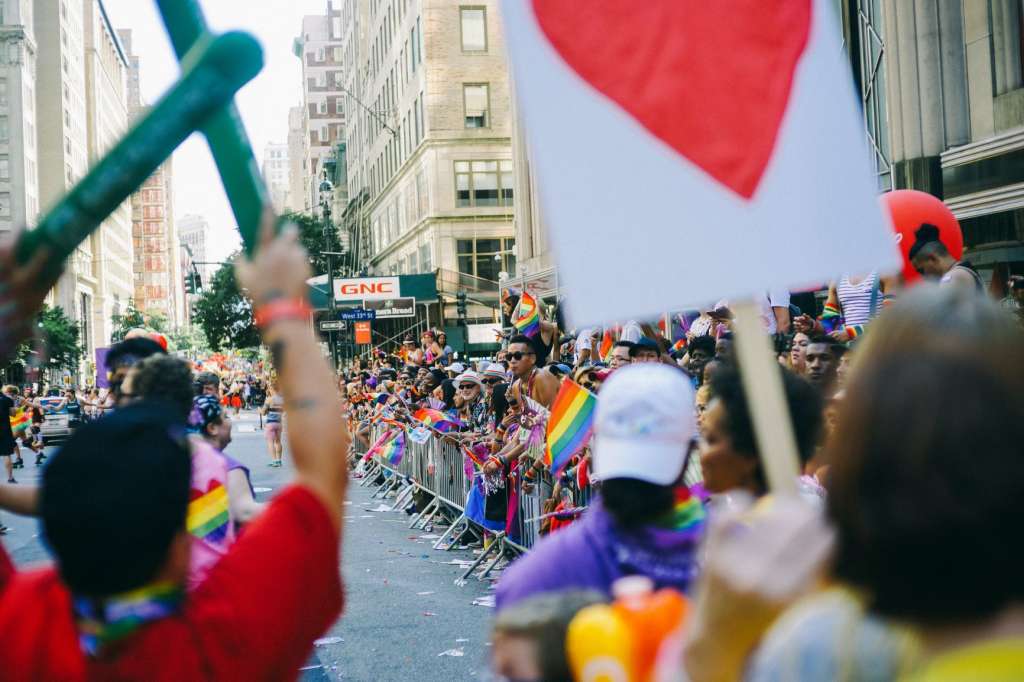 Perhaps an obvious place to start, but New York is the location of the first ever Pride festival 51 years ago in 1970. This is such a historical Pride festival, something we recommend every Pride celebrator should see at least once in their lifetime.
If you want more detail on New York Pride this year, taking place throughout June, you can visit the NYC Pride website. From the classic Pride March, to Pride arts such as their Pride Presents event that showcases many great films made by LGBT+ folks. With Young Pride and Family Movie Night, there is no audience that New York Pride doesn't cater to.
This is one of the biggest Pride festivals in the world, and certainly in the US. Since it was in New York that the Stonewall Uprising took place in 1969, this in a city steeped in tragic, hopeful, and determined history for the LGBT+ community and it is an empowering festival to attend.
If you're going to go to just one Pride festival, we recommend going where it all began.
2. London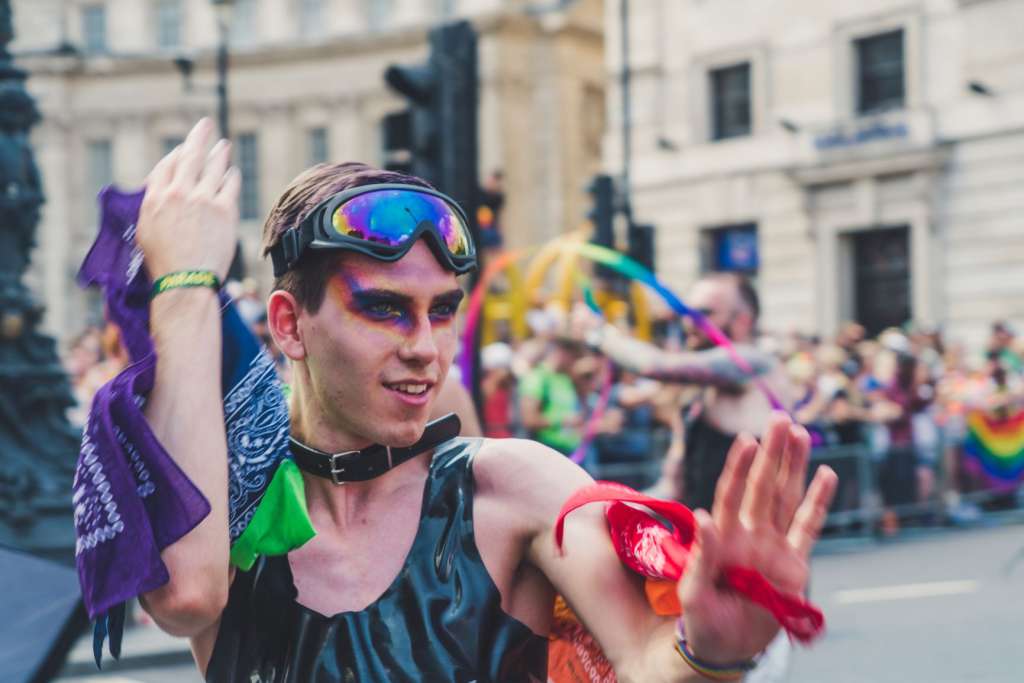 Returning to the UK for a home Pride festival, London must be one of the biggest in the UK alongside Manchester and Bristol.
Though this is a Pride festival that will be taking place later in the year, this just means that you have time to get involved with multiple events and celebrate all year round!
The Pride March in London takes you through central London, Piccadilly Circus, and Trafalgar Square, with some adjustments to the usual route this year. So, you can take in the heart of the city while you celebrate.
London Pride is focusing on visibility, protection, and support for LGBT+ people of all ages, fighting for assistance and advice for young trans people across the country. If you want to not only celebrate Pride but fight for equal rights across the community in the UK, London is the place to be.
There are also many smaller events, both virtual and in-person, across the entirety of Pride month for London Pride that you can find on the Pride-in-London website so you can make the most of this month.
3. Madrid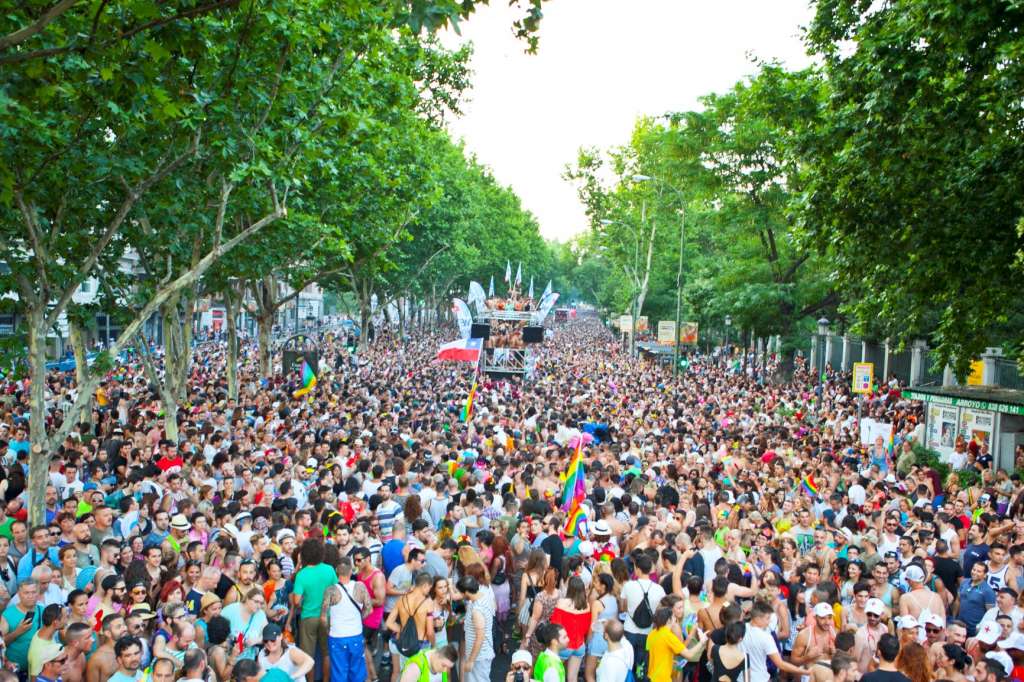 Possibly one of the biggest Pride festivals in Europe, Madrid Pride is also in one of the most progressive countries in Europe for the LGBT+ community.
Madrid is well known for its huge Pride events, especially the climax of its festivities, the parade. Being a city of tradition and one of modernity all-in-one place, it is truly a sight to behold in the midst of Pride celebrations, and they certainly know how to throw a celebration from music, to poetry and theatre, there's a little something for everyone.
Taking place predominantly in the streets and catered to locals and visitors alike, this is a Pride festival that allows you to take in some beautiful Spanish culture as well, so you can celebrate with people from all over Europe.
There's a focus on the arts, both social and otherwise, in Madrid, so if you want to celebrate Pride surrounded by beauty, Madrid is the place to go. If you want to know more about the specific festival events that take place end of June – early July in Madrid, you can visit the Madrid Pride website.
4. Tel Aviv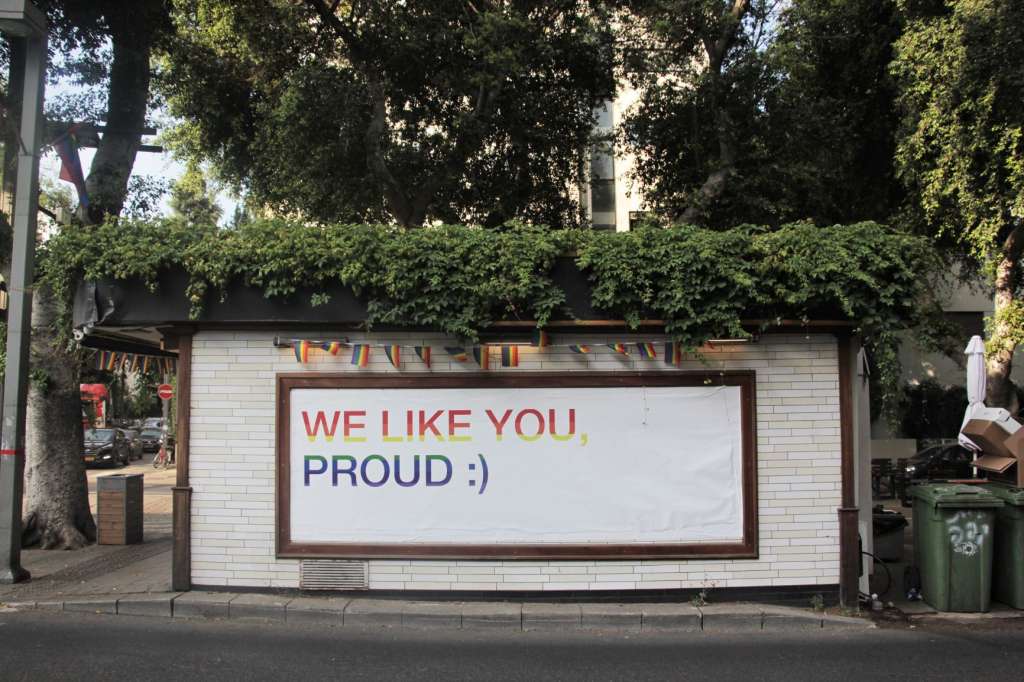 Most definitely the biggest Pride festival in the middle east, and one of the most accepting cities too, is Tel Aviv in Israel. It is also one of the biggest yearly events in Tel Aviv, and well beloved not only in Israel, but across the world.
It is also known as the Gay Capital of the Middle East, so how can you really go wrong?
Perhaps not one of the longest running festivals, only spanning a week in June, but that doesn't reduce its pizzazz. The parade takes a trip through the city before finishing on a lovely stretch of beach for a party in Charles Clore Park, a perfect Pride celebration for the summer.
They even offer packages throughout the city, with such a wide LGBT+ population, it means you can enjoy the city and the Pride events in tandem, so you can celebrate in style.
On the Tel Aviv Pride page you will find a mass of LGBT+ friendly or exclusive places to stay, bars to visit, and more for your Pride month festivities.
5. Taipei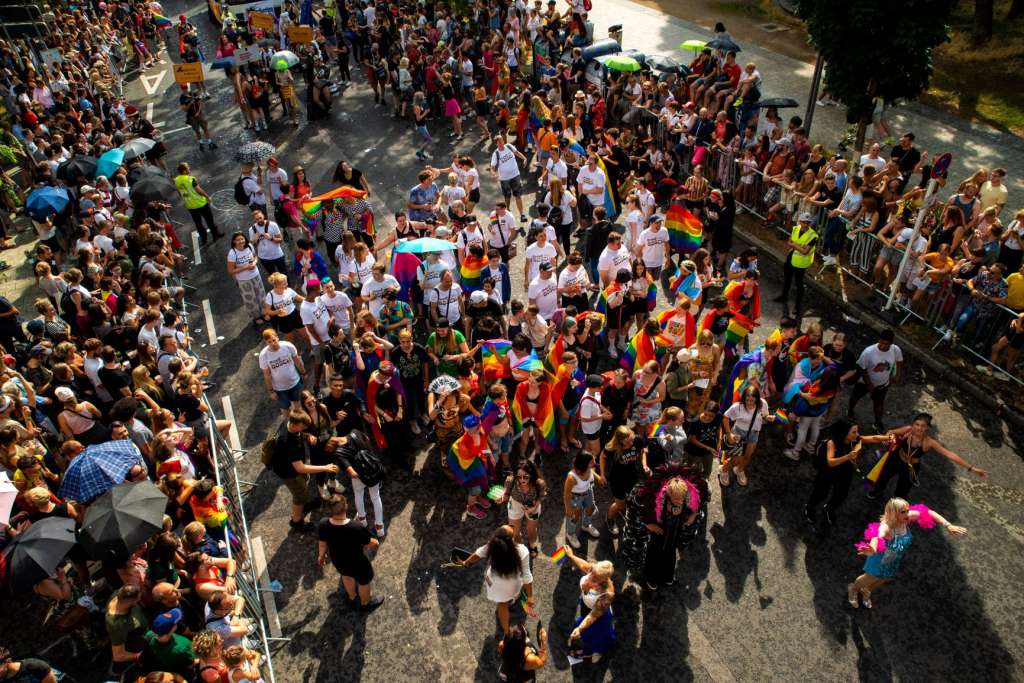 Hitting each corner of the world, we couldn't forget the biggest Pride festival in Asia, taking place in Taipei, Taiwan.
Another small one (only 4 days in October), but one that attracts over 200,000 people from around the world, Taipei has a famous rainbow road that will be travelled during the pride festivities by tour buses, showing off the LGBT+ hotspots throughout the city.
This tour will start and end at the town hall, with LGBT+ charity stalls waiting when you arrive.
Each year they receive participation from local drag queens, LGBT+ youtubers, and artists to show off their pride and celebrate with all the people coming locally and around the world.
This is a big one to celebrate, for Asia not being known for its LGBT+ inclusivity, it's amazing and important to have such a big celebration, to support and be together for Pride. This is perhaps, for that reason, one of the more impactful festivals on the list next to Tel Aviv.
To find out more about Pride in Taipei you can visit the Taiwan Gay Pride website.
6. Amsterdam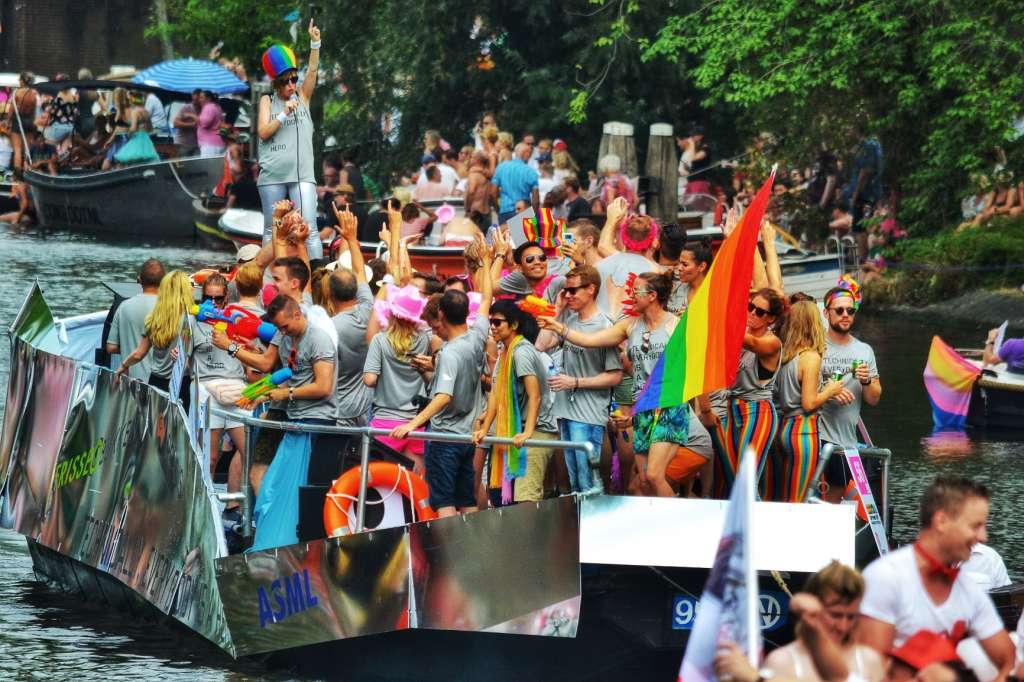 Perhaps one of the most unique Pride festivals, and the one I'm personally tempted by, is Amsterdam in The Netherlands.
The highlight of Amsterdam Pride is by far the Canal Parade. Taking place entirely on the water in August, it's a magnificent spectacle to behold, whether from the banks of the canal, a window, or the float itself, the parade shows off the beauties of this city wonderfully.
You can watch from the bridge and take in the crowds as you watch the floats. With bright colours and the sun and the water, what more scenic pride could you imagine?
There's also a mass of parties, from street to circuit all through the weekend. Bars, clubs, and saunas are also on the list for Amsterdam pride, so you could be celebrating from dawn till dusk in this beautiful city.
If you want to learn more about Amsterdam's stunning pride festivals and events, or find places to stay when you do go, you can visit the Amsterdam Gay Pride website.
7. Sydney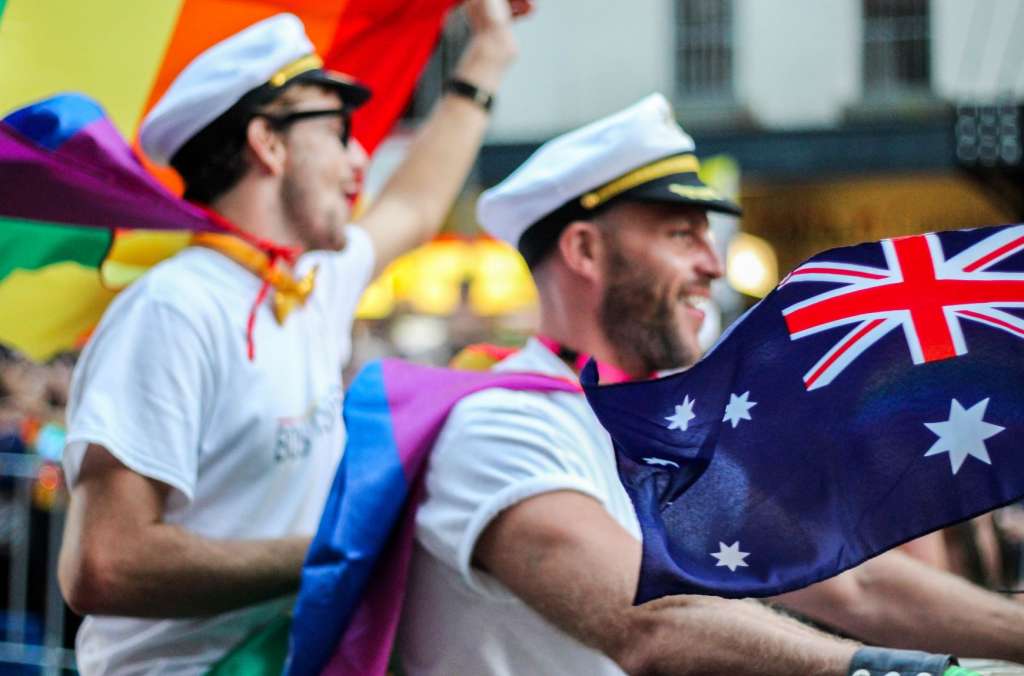 We could hardly create a list like this without mentioning one of the most loved parts of the world. One which has also been named the most colourful Pride festival around the world.
Pride takes place in Sydney during Australia's summertime, around the end of February and beginning of March, so for those of you who love sun and pride all year round, this is a perfect match.
This is also one of the most famous, and oldest, Pride festivals, starting up in 1978 as a protest to end harassment against homosexuals. Since then it has only grown and become a flourishing and bright time to come together. And now, it takes over the entire city, with celebrities such as Cher, Kylie Minogue, Cyndi Lauper, and George Michael having frequented it in past years to perform.
If you want one of the big festivals with big mainstream performances, this is certainly the place to be. Next to New York it is one of the most well beloved. You can find out more about upcoming Pride celebrations in Sydney by visiting the Sydney Pride site.
8. Toronto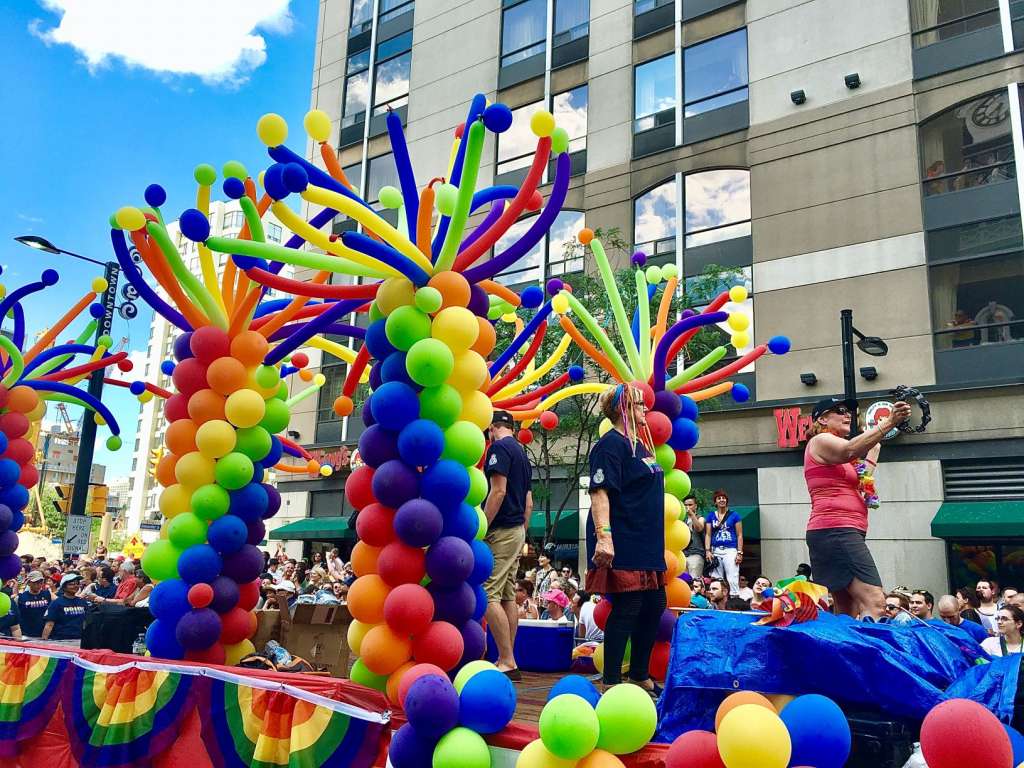 And we'll round off this list with the world's dedicated friendliest country, to the LGBT+ community and beyond.
Not surprisingly, Toronto Pride is one of the biggest and oldest Pride festivals, almost as old as US celebrations in scale, and taking place smack-dab in the middle of June, it attracts around 1-2 Million people a year.
This is also a big Pride for equality, with the Canadian government not only backing the event, but thoroughly supporting it, with their leader often getting involved and attending the procession.
This is perhaps the Pride festival to attend if you want to be surrounded by kindness and community. While others may focus politically, or on parties, identity and others, Toronto Pride is where you want to be just to feel the love of the community and get swept up in the inclusivity.
There are also many other events at Toronto Pride for you to find, both virtually and in-person, throughout the whole of Pride month. So go ahead and visit the Toronto Pride website, it might be one of the most cheerful things you do all day (alongside picking which of these delightful events you'll attend first!).
And there's our list! We have barely skimmed the surface of all the wonderful Pride festivals across the world, let alone all the events, but we hope to thoroughly inspire you to get moving and join in one of the biggest community get togethers of the year.
At PTS, we have several awesome members that cater to Pride, from cruises to luxury holidays, to trips to the beach with security of acceptance. So if you're thinking of booking an LGBT+ friendly holiday, take a look for that handy PTS logo on one of our member's sites.
Or, if you'd like advice on which of our members to pick for your next holiday, you can get in contact with head office by calling 0207 190 9988 or emailing us at ask@protectedtrustservices.com.
If you want to learn more about your travel consumer protection or how your holiday is protected under the Package Travel Regulations, visit our pages. And check out our other Pride Month blogs on our blog, you'll be chatting with Huben Travel before the week is out!
Share This Story, Choose Your Platform!