A collection of islands that hasn't gotten all the attention it deserves, and a gorgeous place, the Azores are next on our adventure of reasons to visit the world.
A beautiful collection of islands near Portugal and voted one of the best places for diving in the world, the Azores are not a seaside adventure you'll want to miss this summer.
You've been to Portugal and the wonderful Madeira per our awesome recommendations, there's no way to conclude a great trip like the smell of the ocean on an island. So here are our top 10 reasons to visit the Azores this summer.
1. Diving
We could hardly mention their well-recognised status as a great diving spot without telling you about it first.
There are many wonderful diving spots to choose from across the islands that you can find on the official Azores Diving site however, some of the highest rated are on Sao Miguel Island.
Amora, for example, is only a 15-minute boat ride from the marina of Vila Franca do Campo, right there at your fingertips. With a lot of things being in easy reach on this collection of islands, it's no surprise that these beautiful ocean environments are also so close.
Amora specifically is also perfect for all levels of diving experience, with only moderate currents, and it is classed as a great place for underwater photography. This makes it the ideal spot to get some once-in-a-lifetime pictures to take home with you, and to experience the expanse of the ocean without too much risk.
These spots are all so unique to each other, with Amora known for its rock formations. If you only need one of the reasons to visit the Azores to convince you, let it be this one.
2. It's Not A Tourist Hotspot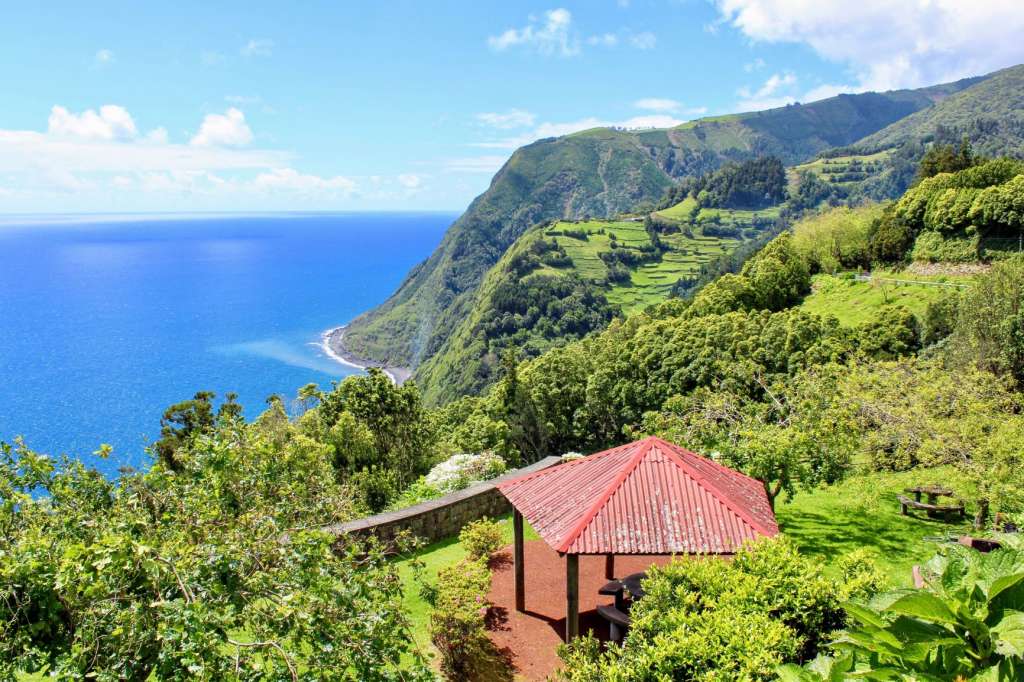 A short but simple reason, the 9 islands that make up the Azores are free of big tourist attractions, something that lets the natural beauty of the place shine through.
With no crowded beaches or all-inclusives, and with the islands being overshadowed at times by Portugal and Madeira, the Azores are a perfect place for some calm. It's also got a small array of local Inns and hotels that give an intimate feeling of comfort throughout your stay.
This doesn't mean there's nothing to do either, with many more reasons to visit the Azores than I can fit on this list, the natural attraction will make you wonder how it hasn't become a hotspot.
3. The Waterfalls
There is an array of breath-taking sights across the Azores islands, but by far one of the greatest sights is the waterfalls.
From towering, deafening falls off cliff faces that you'll need to go on a hike to get to (it is entirely worth it), to more gentle, rushes of spray within a closer reach, there is no end to the glorious beauty of these natural monuments.
One of the most famous waterfalls across the islands is probably the Caldeira Velha in Sao Miguel. Because it is located on the slope of a volcano, the water is lusciously warm and perfect for you to swim in.
It's surrounded by gorgeous plant life, like an isolated little world of its own. And this is only one of many.
4. Golf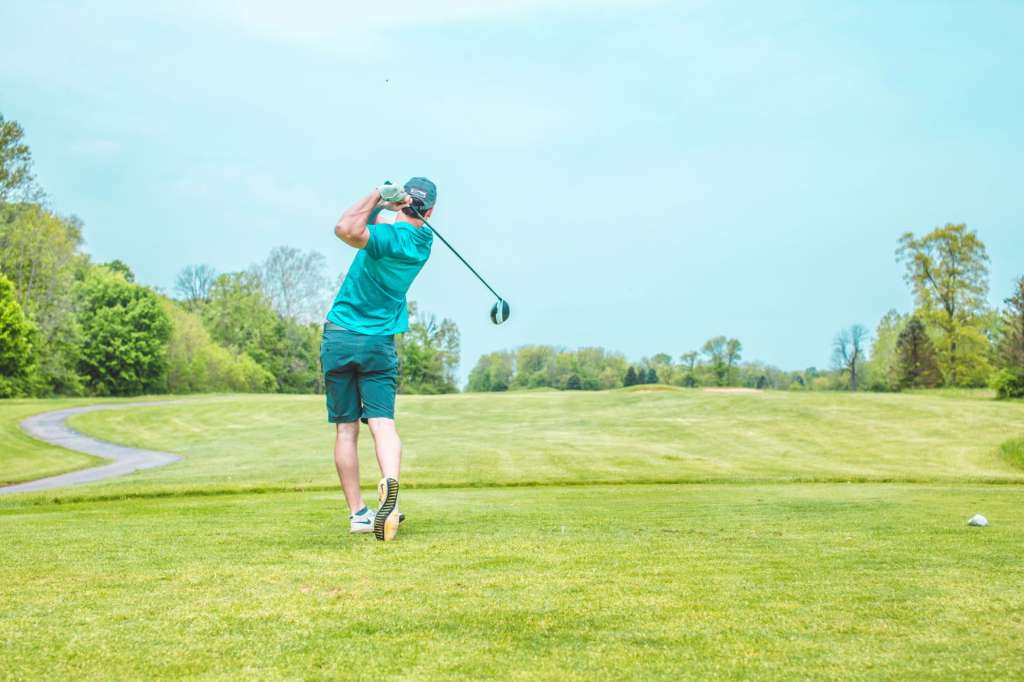 If you're looking to send some balls careening across the land while enjoying nature on all sides of you, there's no place to go and play golf like the Azores islands.
With one course surrounded in plant life, and another by the ocean, there's a splendid variety of sights to take in while you relax and play.
You can play in the paradise of Sao Miguel, with ample facilities including a bar and restaurant so you can enjoy the island throughout the day, and course for all levels of experience. Or, you can take in the history and culture of the gold course in Terceira, with stimulating courses, local fans, and a course originally built for military personnel.
Sport, sea, sun, and spirit, all of which you can enjoy on one of the Azores's islands.
5. Corvo
If you want to spend a whole day just exploring one of the islands, we highly recommend the smallest of them all, Corvo.
Rife with history of its settlement and discovery, and beautifully preserved natural habitats, being the smallest island certainly does not make Corvo insignificant.
With a population focused on agriculture, beautiful buildings, and the Caldeirao Lookout that gives you a bright, open view of the crater where a volcano collapsed, this is a perfect island to explore and adventure. Though there are few activities such as golfing, it is an island you will simply want to be on and soak in.
Corvo is also an important place for bird watching. It is of international importance for this activity, with many wild birds to discover and a tourist stop to learn all about the activity too. Once you've been dazzled by the landscape, you can look to the sky and continue to be amazed.
6. Canyoning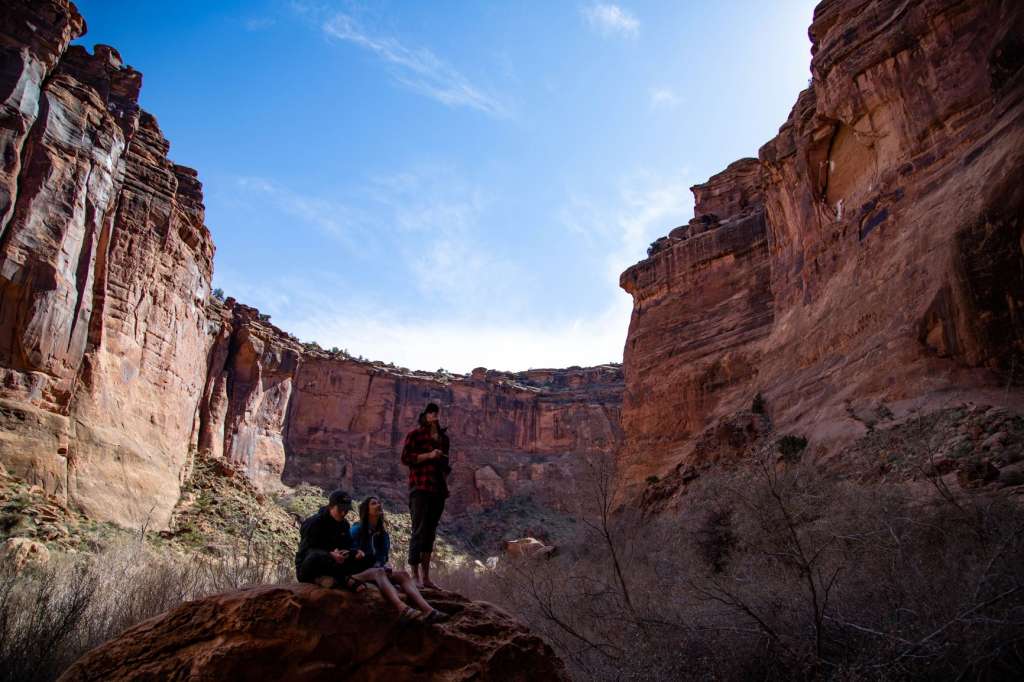 With the sun and the sea and the wide-open plains where a volcano once erupted, you could almost miss out on the thrill of diving into the earth (safely, of course).
With many specialists and locations to explore, it would be a shame to pass up the opportunity to plunge into the depths and see a whole other world by going canyoning.
Sao Miguel, Sao Jorge, and Flores all have this experience lined up for you, each of them perfectly individual to each island. It's not a question of which one is the best to visit, but more so which one you'll visit first.
We recommend starting on the Island of Flores, with the most diverse experience in the bunch, it's the perfect place to start and get a taste of the different landscapes before you go to another destination that's more focused. However, if you want to find out more, you can visit the Azores tourist board to see all the different locations to choose from.
7. Heritage Sites
It's no surprise, with their local loyalty, volcanic activity, and ocean location, that the Azores are full of history and beautiful structures to match the environment.
There are many heritage sites across the 9 islands to explore, from castles to churches, to the stunning Nossa Senhora das Vitorias Chapel that sits on west shore of the Furnas Lake (seriously, don't miss this one).
The architecture is breath taking, pairing harmoniously with the natural environment, bright, open colours and strong wooden structures, next to the neo gothic Chapels and old, modest houses.
No words will do justice to these places, especially not the wonderful experience of appreciating them out in the sunshine and fresh air. However, if you want a sneak peek before you inevitably go and see the real things, there are beautiful images on the tourist board site.
8. Sustainable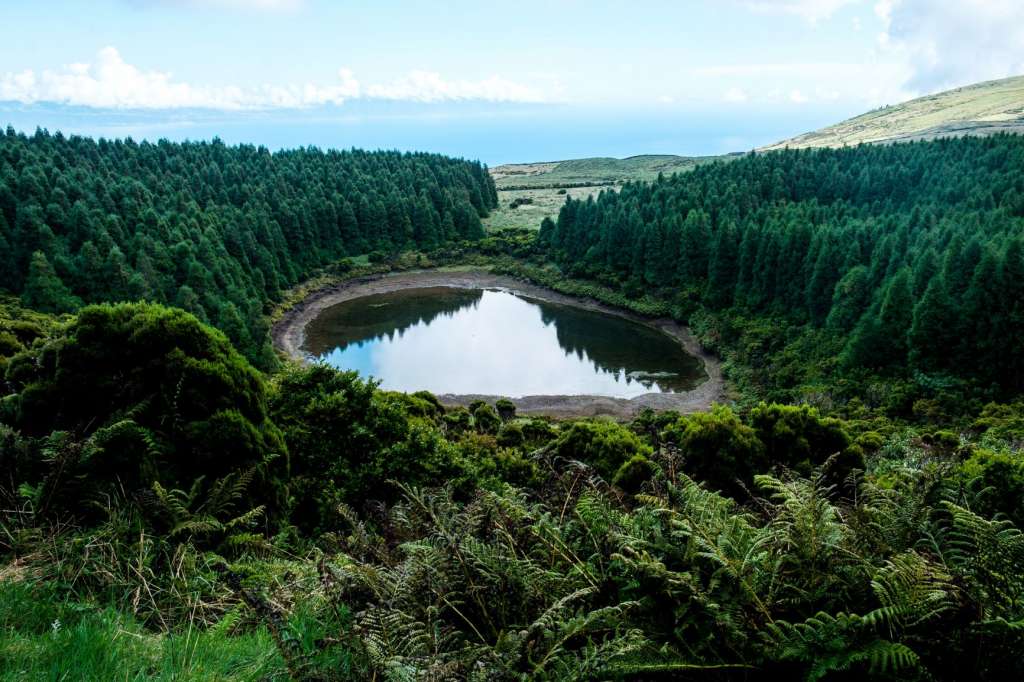 There's perhaps nothing quite as infectious as the love that comes from caring for the place you live. And it's certainly calming to go on holiday knowing that the land you're exploring for the first time is well loved.
The first archipelago in the world to be given the EarthCheck certificate for sustainability, The Azores is a place that is cared for from sea surf to volcano's peak.
The islands can flourish, the nature is well preserved and protected, and all manner of manmade pleasures are kept environmentally friendly, showing the love to the beautiful island in return for the adventure it provides.
There are hotels such as Lava Homes on Pico Island that practice sustainability with irrigated water, recycling, and low-impact structures that follow island tradition. There are even eco-friendly spas. At
Terra Nostra Garden Hotel Spa, a local beauty brand, Ignae, makes products that use natural Azorean ingredients.
No matter in what capacity you choose to enjoy the islands, you can do it in the knowledge that the land is loved, and you can even enjoy the wonder itself of how this protection is preserved.
9. Ocean Exploration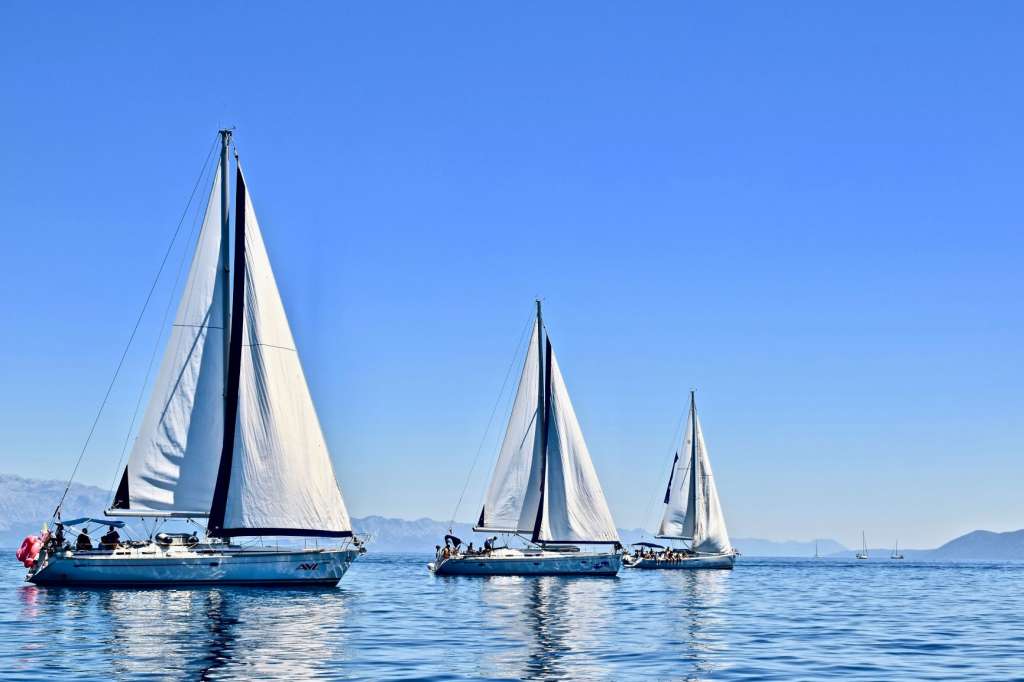 With the sea being the central highway to everything in The Azores, this isn't something you will miss, whether you're appreciating it simplistically while it carries you on your journey, or you're taking the time to explore a small part of it on its own.
Though we've already mentioned the diving experience, there is so much more to enjoy in the sea surrounding the The Azores. From fishing, to swimming, to surfing, whale watching, and yachting. And don't forget the peaceful boat trips you can take from island to island too.
It would be no surprise to spend most of your holiday on a yacht, only stopping at the land to stock up so you can sail out again. Watching the land meet the ocean, feeling the sea breeze and spotting dolphins at island crossings.
There are plenty of specialists for your ocean adventures in The Azores, and you can even go out to see the different species of whales that linger around the islands.
10. The Food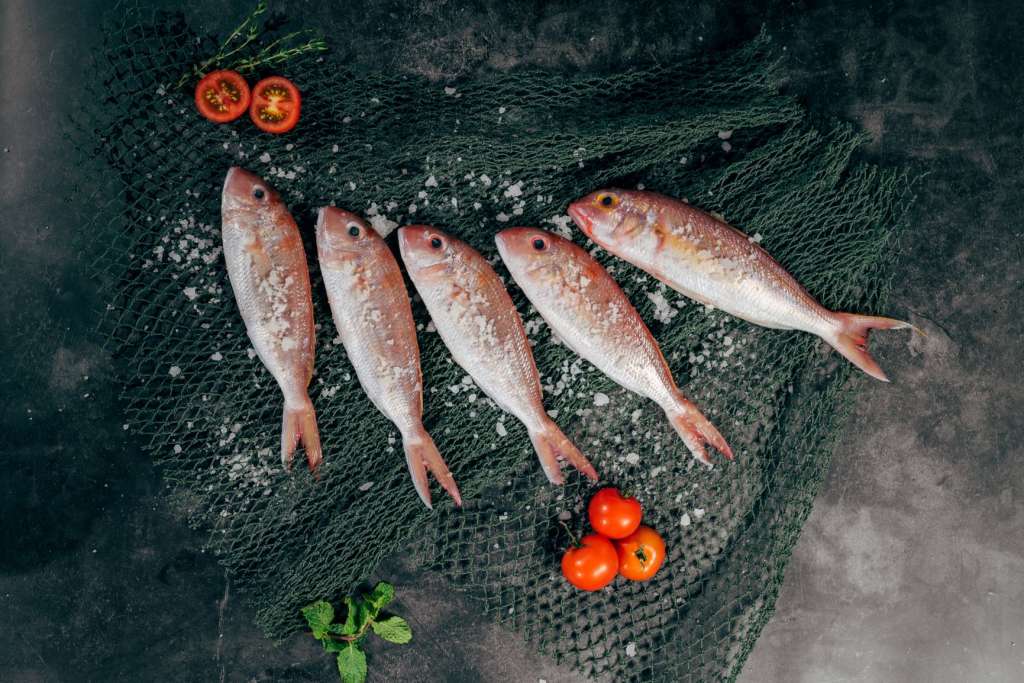 Is a good destination ever complete without amazing food? Well luckily, not only is the food on The Azores islands locally sourced, and afford, it's delicious as well. If you visit Portugal at any point you may notice that in cities like Lisbon, food establishments take great pride in having fresh food sourced from The Azores.
In such a small collection of islands, it wouldn't be a surprise if a lot of food was imported, and therefore more expensive than you're used to, but with such a sustainable focus, an amazing climate, and fertile land, most of the food is locally sourced, and the fish especially is a great reason to visit a restaurant while you're there.
From the local wine, to the fresh fish, to the Azorean cheese, all your senses will be luxuriating when you're in The Azores.
And that's out top ten reasons to visit The Azores. However, there are many more reasons to visit that we highly recommend you explore on The Azores tourism board. You can also call up a Protected Trust Services (PTS) member to book your protected package holiday to The Azores and get started on your adventure.
If you need assistance or recommendations for which of our lovely members to work with, please call head office at 0207 190 9988 or email ask@protectedtrustservices.com . Or, if you would like advice on current travel safety, you can visit our consumer protection page.
As of 8th of June 2021, The Azores will not be remaining on the green list. Please ensure that you always keep an eye on these changes in restrictions when you intend to travel somewhere as these things are subject to change.
Share This Story, Choose Your Platform!