As the end of the year approaches, it's time to look at some awesome winter sun destinations. Easily topping the list for winter sun, is all the reasons to visit Thailand. Whether you're going for the city and to be surrounded by people, or you want to strike out into nature, Thailand is easily one of the most popular places to visit for some late-year sunshine.
From the adventures, nature, the animals, to the cities and famous, historical or spiritual sites, and even some awesome luxury accommodation and eating experiences in the treetops, you're going to find something you love when you visit Thailand.
1. Islands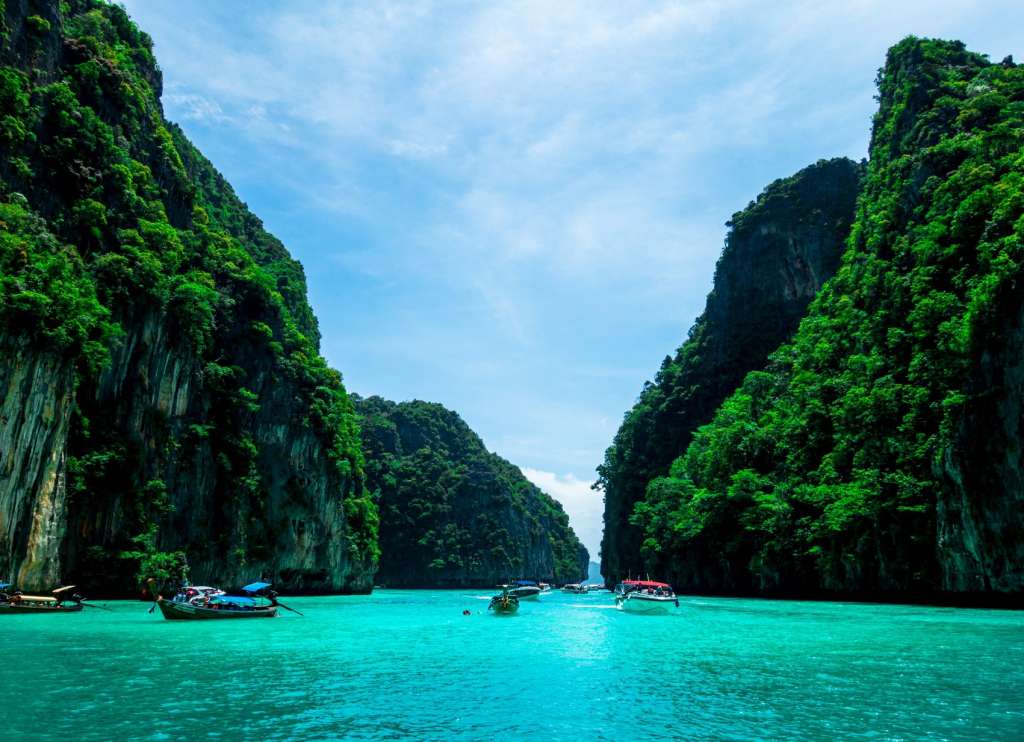 By far one of the top reasons to visit Thailand has to be the islands. Whether you want to have a cosy, secluded stay, you want to enjoy the beaches, the floating restaurants, the activities, or you want to spend your holiday island hopping, there are almost 1000 islands to choose from, and they're all spectacular in their own way.
The islands in Thailand are picture-perfect paradises, you can even visit the island where James Bond was filmed (Koh Tapu) if you want to picture the thrills while bathing in the winter sun. There are lovely attractions across the islands, in Ao Phang Nga National Park on Koh Tapu, you can also find a cave commonly referred to as Ice Cream Cave because the rock formations look like stacked ice cream cones (you may want to visit one of the delightful floating restaurants after that).
The islands are also surrounded by gorgeous, clear-blue waters perfect for kayaking and diving. If you want to have a peaceful trip from island to island, see the lovely sights and enjoy the calm waters in between, we highly recommend kayaking around Thailand's many gorgeous islands.
2. Animals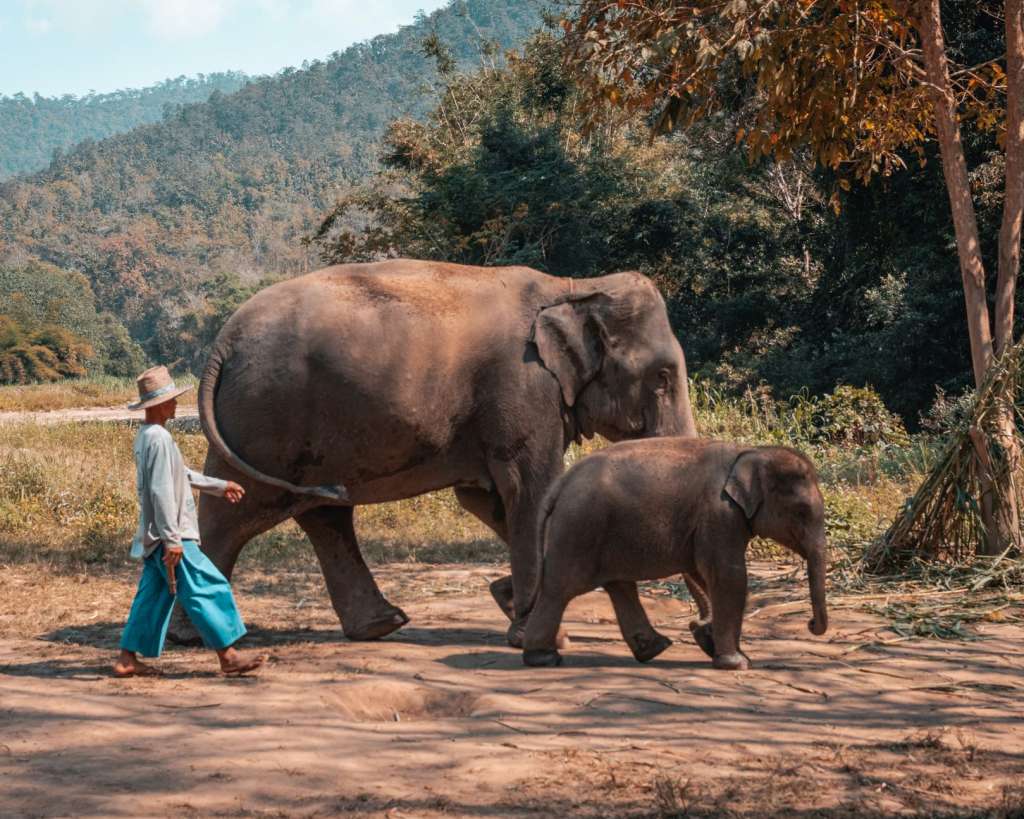 Perhaps one of the most famous reasons to visit Thailand is the animal adventures you can get up to. Whether you just want to see the rare and beautiful creatures you can't find at home, or you want to get closer and interact with some fantastic beings, you can do both in Thailand.
One of the most well-known animal attractions for Thailand is elephants. There's no picture that can quite live up to how magnificent elephants are, and in Thailand, you can even ride an elephant or see them on the beaches.
If it's not the big animals that draw you to Thailand, it is also home to, what is believed to be, the smallest mammal in the world. The Kitti's hog-nosed bat weighs around 2 grams total and is possibly one of the smallest creatures there is. If you're looking for something a little bit bigger, there are also several species of monkeys on the mainland and the islands to see and interact with.
The animal kingdom in Thailand is fascinating and fun, we highly recommend going out to explore and see at least a few of the lovely creatures there when you visit.
3. Bangkok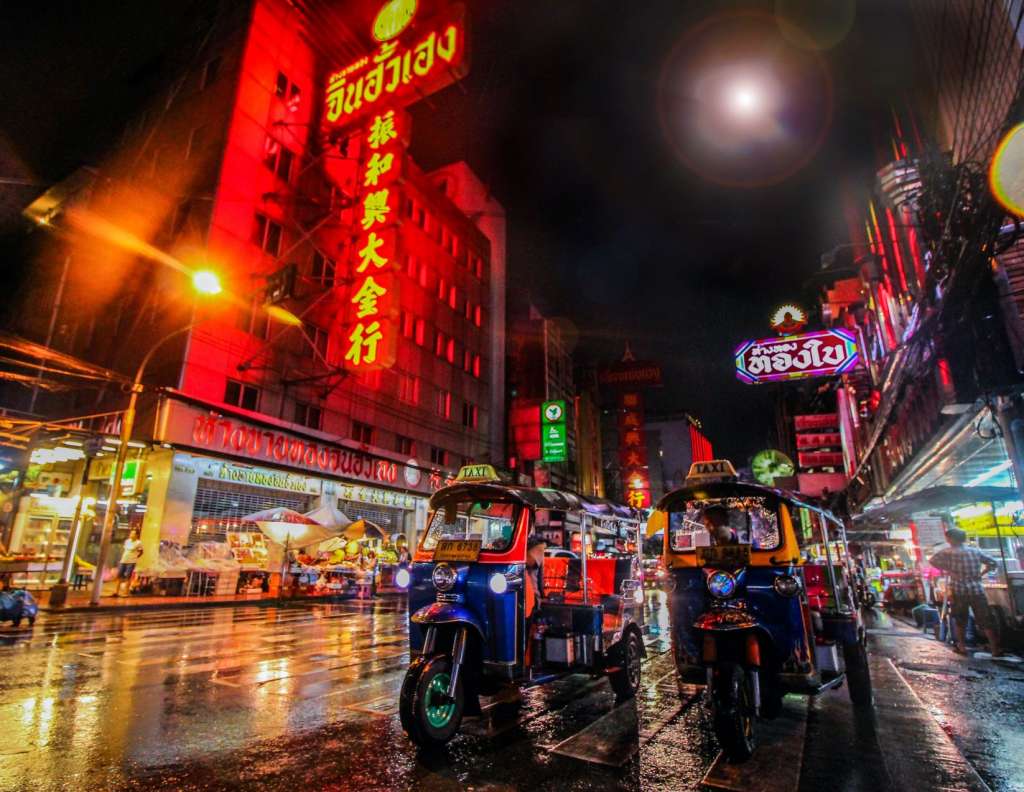 A beloved and glorious capital city, Bangkok had to be one of the many reasons to visit Thailand. Whether you're looking to indulge in modern art, good food, and luxury spots, or you want to explore the history, culture, and unique architecture that is all over Bangkok, this is such a fascinating city to visit, you won't want to miss it.
Being a country that has retained a strong sense of its culture everywhere you look, Bangkok is a very unique city. The architecture specifically is a sight to behold, from the Elephant Tower to the Museum of Contemporary art, and the historical 'airplane graveyard' located in Ramkhamhaeng. The structures are beautiful and interesting, neither entirely modern nor historical, we recommend visiting just for a gander.
If you'd like to indulge in the activities of the city too, Bangkok brags some great markets, excellent and accepting nightlife, and is of course home to some excellent places where you can get a well-known Thai massage (or you can go for some self-care treatments that's a little more gentle, of course).
4. Beaches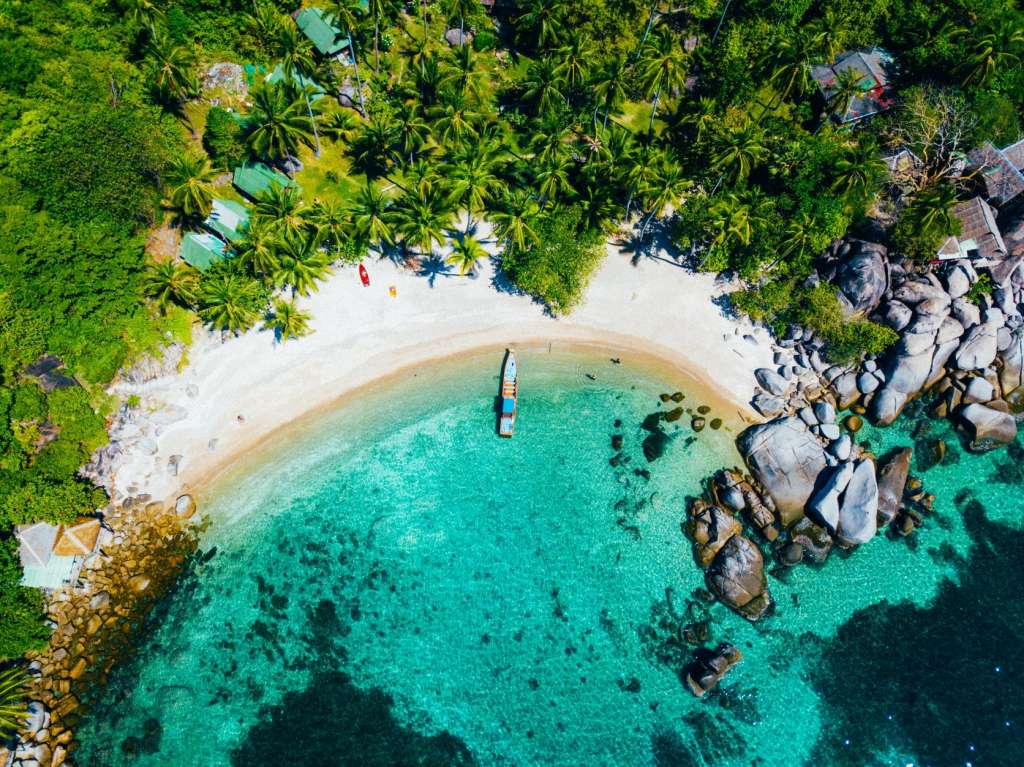 It should come as no surprise that the stunning beaches of Thailand are on this list. The beaches on the islands are secluded and surrounded by bright, blue waters, a perfect spot to start an adventure or simply lay back and relax. Whatever you want to do at the beach, there's a spot in Thailand for you.
The beach resort town Pa Tong is a particular favourite for visitors who enjoy the nightlife by the beach. The beach itself is also the hub for lots of fun activities, such as paragliding and jet skiing. So if you're looking to keep active on your beachside stay, Pa Tong is the place for you.
Equally, the beaches around all the islands are stunning, with fine sand, clear water, fantastic beach bars, and even elephants on some of the beaches. If you want to just soak in the winter sun all holiday, you won't find yourself short of places to do so, especially if you want to include some island hopping.
5. Temples and Monuments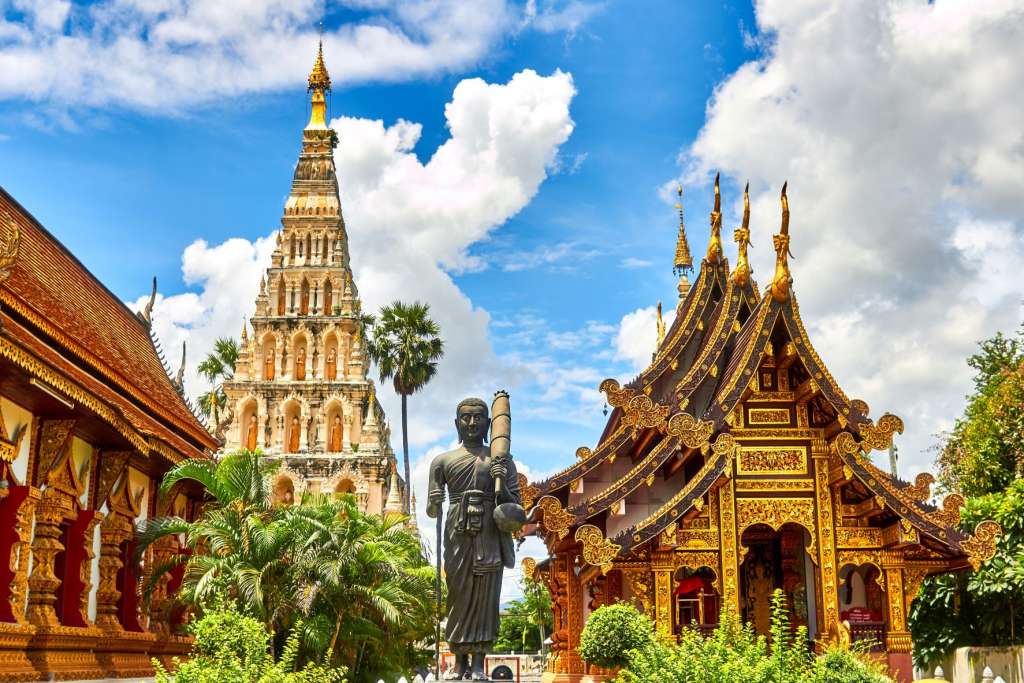 When most people think of reasons to think of Thailand, they think first of the spiritual sites. The temples, the monuments, the physical therapy, the unforgettable Buddha statue. Well, there's a reason many people go for these sights, there's practically nothing like them, and certainly no way to do them justice without seeing them for yourself.
You could tour around the country exploring these sites, there's so many to see that you couldn't fit them all into one holiday, but we encourage you to try. Wat Phra Si Rattana Satsadaram, commonly known in English as the Temple of the Emerald Buddha, is perhaps one of the most famous temples in Thailand and considered the most sacred. It's a breath-taking view that you won't want to miss.
Next to this, there are so many temples and monuments that will blow your mind to see. This includes the Sanctuary of Truth in Pattaya, Wat Phra That Lampang Luang, one of the most unique temples in Thailand, Wat Pa Maha Chedi Kaew (known in English as The Temple of a Million Bottles), The Grand Palace in Bangkok, and monuments like the Sunthorn Phu Monument.
6. Food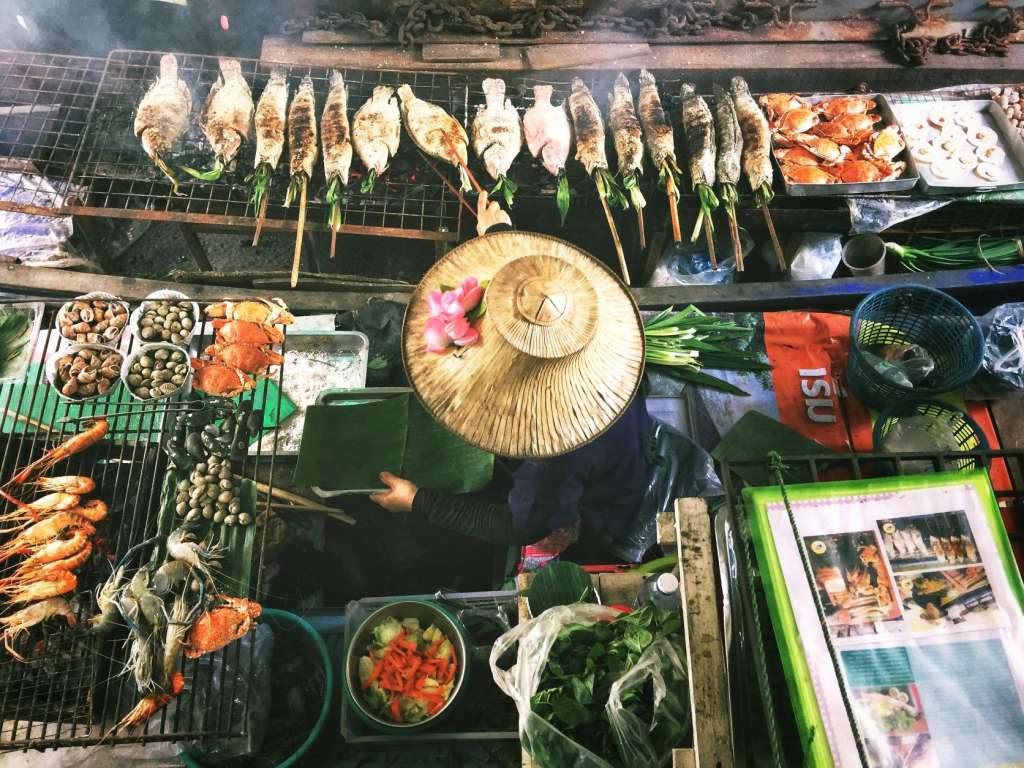 We'll admit, if you're not a fan of spicy food, Thailand's street food and traditional food may not be up your street, but, if you like some heat with your food, going to Thailand should be a bucket list destination. Whether you're going for the street food, the floating restaurants and markets, or even the luxury flavours, you're going to have a spectacular time in Thailand.
The street food is particularly famous, and doesn't just bring the flavour, but also a unique experience you won't find elsewhere. The experience of eating in Thailand is just as much a part of the meal as the food. For those who aren't too into spicy flavours, the experience of sitting in a treetop restaurant, or a treepod to dine, is a fantastic experience in itself.
With so many flavours to try and so many ways to try them, dining in Thailand is such a huge experience that we highly recommend, whether you go for new flavours, or you want something more familiar in a stunning place.
7. Nature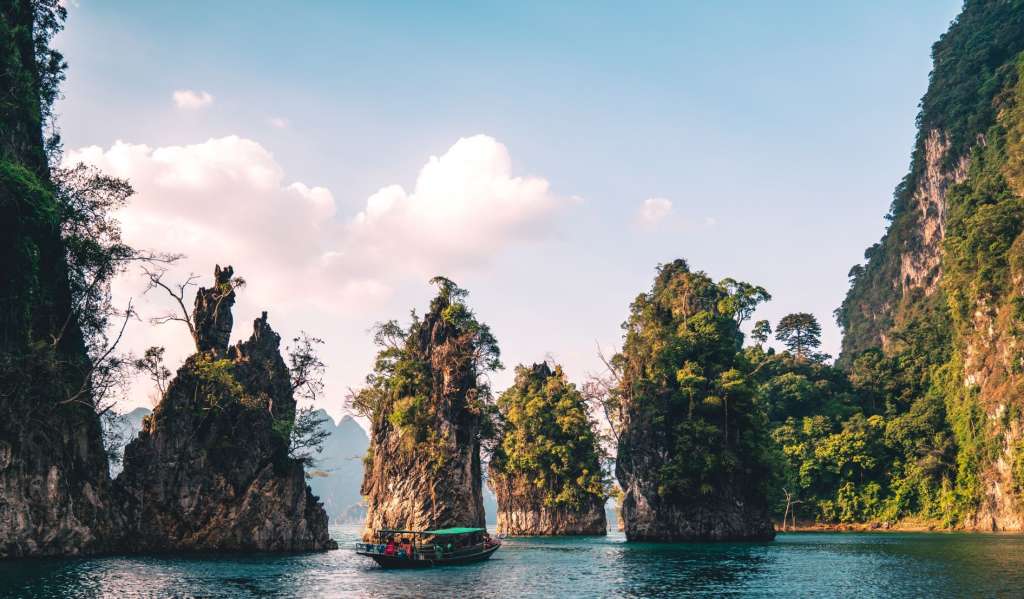 By far, some of the most magnificent sights in Thailand are in the natural areas of the country. From the national parks, like Khao Sok National Park, and beyond into the fauna, flora, and picturesque landscapes, you could easily spend an entire holiday in nature and never see the same view twice.
We can hardly fit all the natural wonders of Thailand onto this list, and we highly recommend checking out the Thailand Tourism Board to find out more, but here are some of the delightful sights you can find in Thailand's natural landscapes.
The Pink Lakes and Mangrove Swamps are perhaps some of the most well-known natural sights in Thailand. Lakes covered in water lilies and endless, towering trees among the waters of the swamps. You can even take a boat tour through the Mangrove Swamps, to leisurely drift downstream and soak up the sun. Khao Sok National Park is also a favourite, next to Ao Phang Nga National Park on the island Koh Tapu.
8. Diving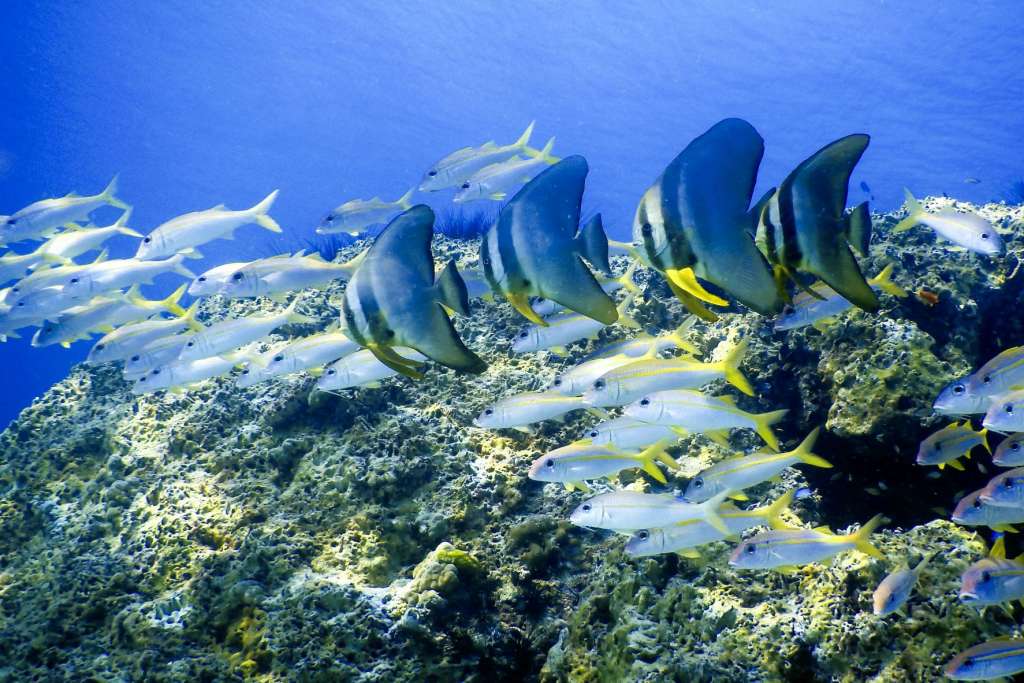 With such beautiful waters surrounding each island, it's no wonder Thailand is an awesome spot to go diving. Whether you're a beginner or an expert, the water is friendly, the sun is bright, and there are some gorgeous beaches lining the water to match.
Koh Tao is known for its excellent diving schools and teaching if you're looking for some beginner-friendly advice it's a top spot. There are also places like Koh Phi Phi, where you can find some awesome places to spot a leopard shark and Koh Lipe which has some fantastic soft corals.
This is also where you can see the whale shark or simply take in the magnificence of the ocean floor before relaxing in the sun. Whether you're looking for a thrilling adventure with some stunning fish, or you just want to take in the other world beneath the surface, this is a fantastic place to do it, and an easy one of the reasons to visit Thailand.
9. Luxury Hotels & Resorts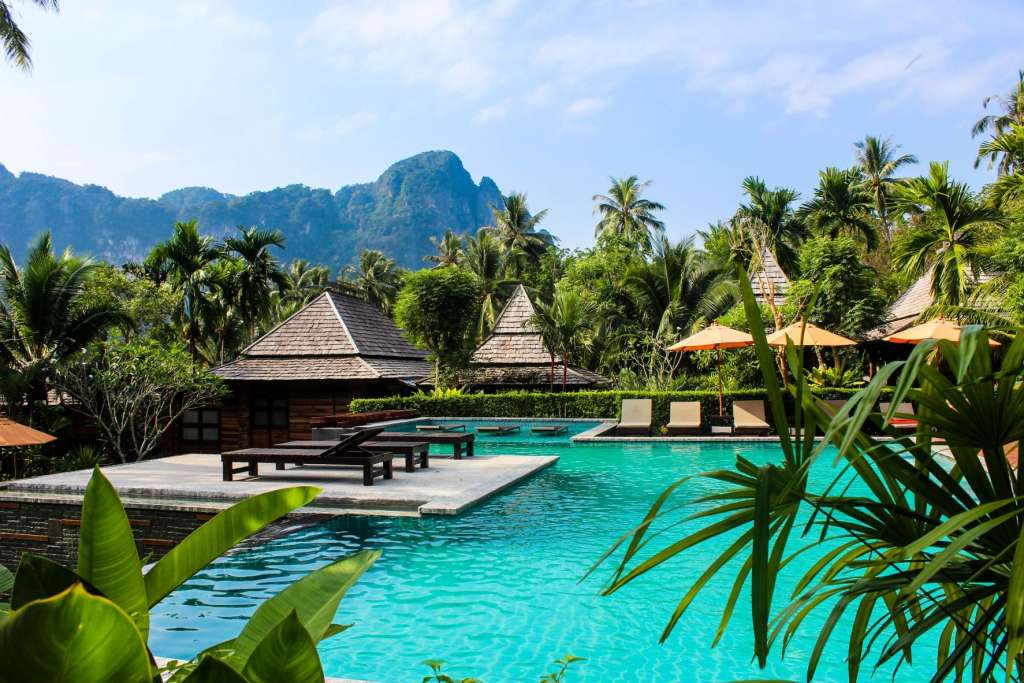 If the street food and floating markets of Bangkok aren't you're thing, well we've got you covered with some stellar luxury hotels and resorts in Thailand.
From the Koh Samui Four Seasons that looks over the water to the beach resorts, Six Senses in Yao Noi and The Barai in Hua Hin, Thailand has some absolutely fantastic resorts and luxury hotels to enjoy. Even in the middle of Bangkok, where you're in the action, you can find some lovely luxury accommodation, whether you want a traditional theme or a modern, western hotel, or anything in between.
Of course, in the country known for its physical therapy and massage experiences, Thailand also has some fantastic resort spas that centre around self-care and complete relaxation on your holiday, wherever you're going on your holiday.
10. The Nightlife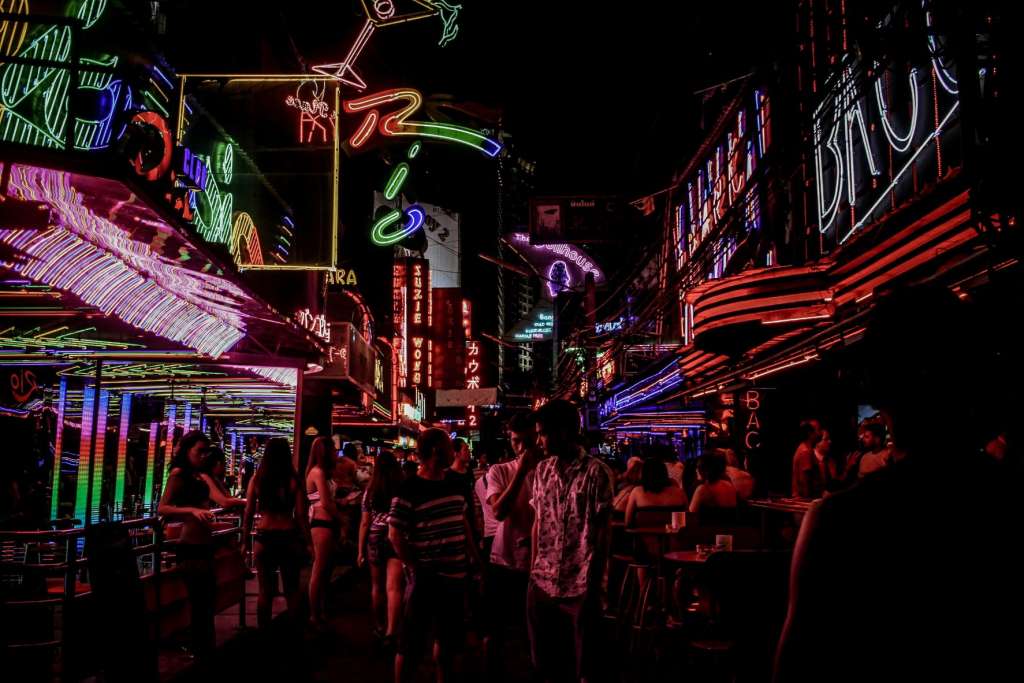 We're sure you've heard about the constant and spectacular nightlife in Thailand. Whether it's the LGBTQ+ accepting nightlife in Bangkok (think drag shows galore and bright festivals), or the nightlife in smaller beach resort towns like Pa Tong, the nightlife and festivals that go on in Thailand are a whole other world from the nature you'll find.
Not just the experiences themselves but the atmosphere that is created by the nightlife in Thailand is what makes it so special and awesome to be among. Phuket is particularly loved for the nightlife scenes you'll find next to Pattaya, but there's such a diverse range of ways to experience the late hours in Thailand.
Easily worth sacrificing some sleep, we highly recommend at least taking one night to experience some of the nightlife in Thailand, the vibe it creates is enveloping and like nothing else.
So, if these reasons to visit Thailand have convinced you, don't forget to get in contact with a travel business registered with PTS offering 100% financial protection through trust to book your next great getaway. And if you need assistance picking a PTS to book with, you can contact PTS directly at 0207 190 9988.
And if you'd like to learn more about your consumer protection and how the package travel regulations protect your holiday booking, don't forget to check out our page.
Share This Story, Choose Your Platform!