In celebration of the awesome new additions to the Rest of the World list for UK travellers, a list of reasons to visit South Africa is by far long overdue.
Most certainly a bucket list destination – South Africa is stunning, diverse, and rich with culture and history. If you're in love with the natural world and are looking for your very own paradise, well you don't have to look much further than South Africa.
Whether you're looking for plains, desert, wetland, mountains, subtropical forests, or even some awesome luxury experiences like the wine regions and safari lodges. Whatever you're looking for, you're going to find excellent experiences in South Africa.
1. National Parks and UNESCO Sites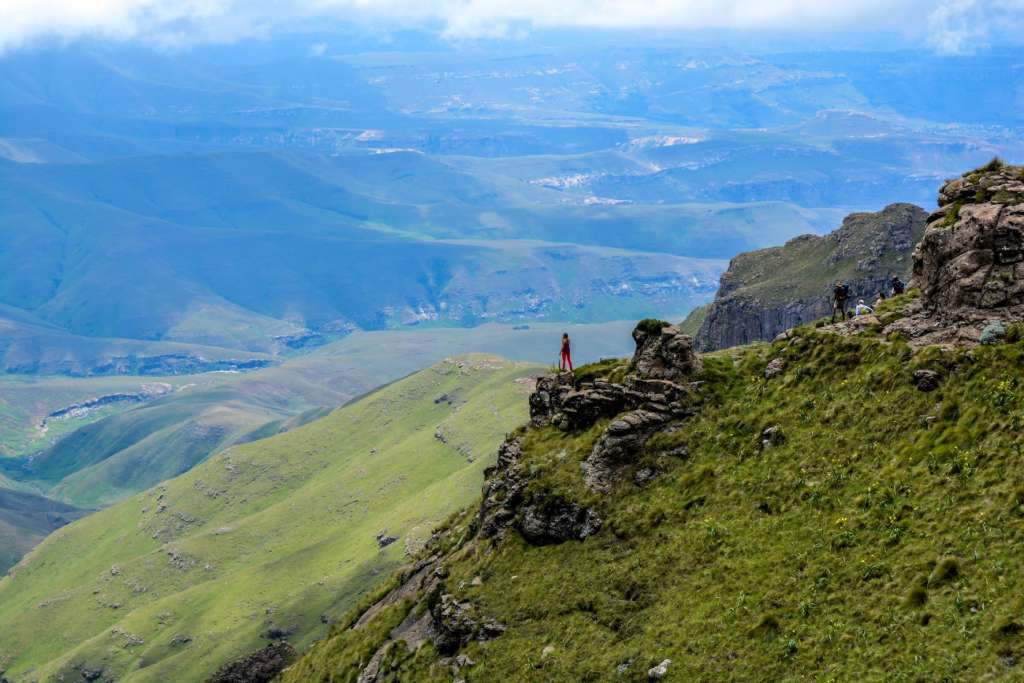 In one of the most naturally stunning countries out there, it's no surprise that South Africa has 10 UNESCO sites, and all of them are gorgeous. The national parks too, are wonderful to experience, you could easily spend a week exploring just a couple and not have even truly dipped your toes in.
For UNESCO sites the Cape Floral Region Protected Areas are stunning. This includes some of the excellent national parks in its scope and a plethora of thriving flora and fauna across the grasslands. Vredefort Dome is also a stunning site, home to the oldest meteor scar in the world.
There are too many national parks in South Africa to just select the best, but a few sites that we definitely encourage you to visit are Drakensberg, with the Dragon Mountains creating stunning peaks and amazing views. Augrabies Falls National Park, home to the 6th tallest waterfall in the world, and Blyde River Canyon, a site that is becoming more and more popular, and for very good reason.
2. The Wine Region
It would be impossible to talk about the reasons to visit South Africa and not mention the awesome tours and experiences that you can find in the Wine Region. With the around 560 wineries in the Cape Winelands, it's no surprise that South Africans really know what they're doing when it comes to making good wine.
Not far from Cape Town, the Cape Winelands are a beautiful, colonial region filled with historical towns, gorgeous landscapes, and of course, many great tours of the wineries that you can take. Located among the vineyards is the beautiful Stellenbosch, and the Franschhoek Wine Valley that is also where you'll find wonderful tram tours of the region. This is an experience you're going to want to set aside a few days for and is quite possibly a reason to visit that you could take all on its own.
The whole experience is fantastic, not just the excellent wine itself, but the country, the history, and the culture that accompanies it, especially when you take a tour, it's a trip we highly recommend.
3. Cape Town
Though South Africa has 3 capital cities, Cape Town is by far a favourite for travellers. Easily one of the top reasons to visit South Africa, Cape Town has so much to offer and is a great hub for some other experiences you'll want to venture out to try as well.
The oldest city in South Africa, Cape Town is a diverse city, with historical areas and the modern, metropolitan side of the city too. Whatever kind of city you are looking to explore, Cape Town is a great spot. The waterfront is a lovely spot to visit, alongside Table Mountain where you can get a stunning view across the city and ocean.
If you're looking for some more of the natural side of the city Cape Point and Kirstenbosch National Botanical Gardens are stunning to visit and not too far to stray from the awesome accommodation and restaurants in the city centre.
4. Safari
A bucket list item for certain, going on a wildlife safari in South Africa is an absolute must-have experience. With over 230 species of mammals and over 850 species of birds in South Africa (not even mentioning the ocean life), it's also one of the only places in the world where you can see creatures out in the wild like this.
Kruger National Park is a classic favourite for wildlife safaris, and for great reasons, though far from the only safari spot in South Africa. It is one of the largest wildlife sanctuaries in the world, and where you'll see some of the favourite creatures of Africa. Big cats, giraffes, elephants, wildebeest, rhino, and around 114 different species of reptile, plus many more.
Kruger, including the game reserves, is an awesome spot, but there are so many across the country that we could mention, so don't forget to check out South Africa's tourism board for more. With so many different specialists running safaris in South Africa, such as East Cape Tours, you should absolutely book a safari whilst in South Africa.
5. Luxury Accommodation and Safari Lodges
Speaking of safaris, South Africa is home to some fantastic safari lodges if you're looking to include a safari in your trip. From luxury to affordable and everywhere in between, there's an excellent range of accommodations whether you're going for a safari or something entirely different.
Some famous luxury accommodations in South Africa include The Palace of the Lost City, known to be the world's largest themed resort hotel in the world, and Rovos Rail, a luxury train that shows off the stunning views of South Africa in supreme comfort.
A lot of the safaris you can find will have excellent luxury accommodation to match, helping you relax and enjoy the beautiful nature in comfort on your holiday, and they have some beautiful views to match. What more could you want on a great holiday to South Africa?
6. Bucket List Adventures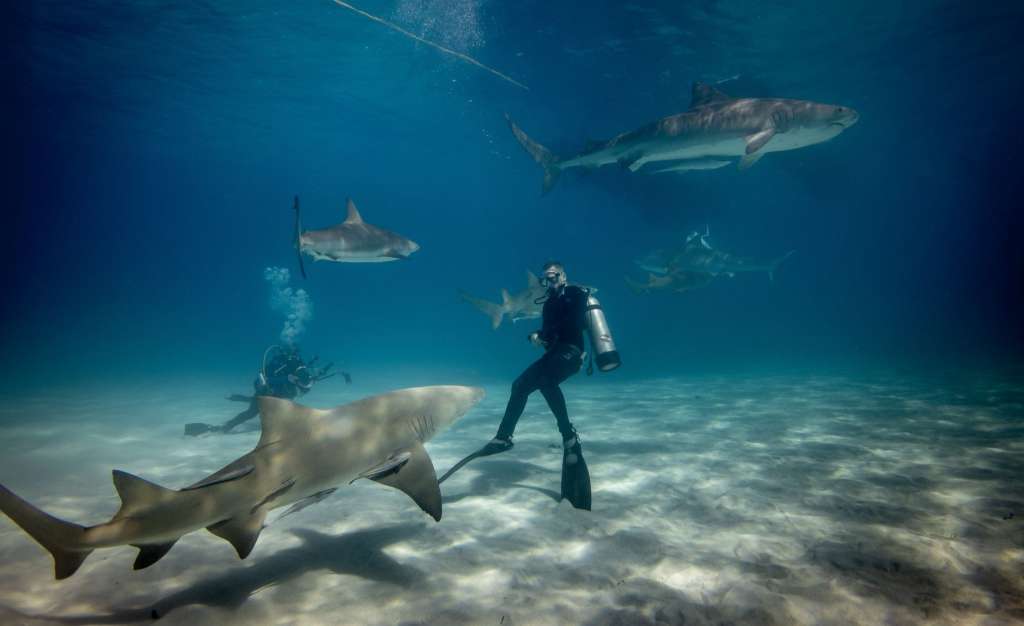 South Africa is a playground for awesome activities and thrilling adventures, whether they're out in the wild, deep in the ocean, or something entirely else, you might be overwhelmed by the sheer number of things to do on your holiday, so here's some food for thought.
Deep in the blue ocean surround South Africa, there are some fantastic thrills to experience. From shark diving to whale watching and seals to spot in False Bay and further out, the sea experiences are fantastic and magical, you won't want to miss the range of gorgeous ocean life that South Africa has to offer.
If you're more interested inland adventures, you won't run out of things to do here. You can bungee jump from one of the highest commercial jump sites in the world, go paragliding, hiking, abseiling, even go cheetah tracking in Mountain Zebra National Park.
7. The Food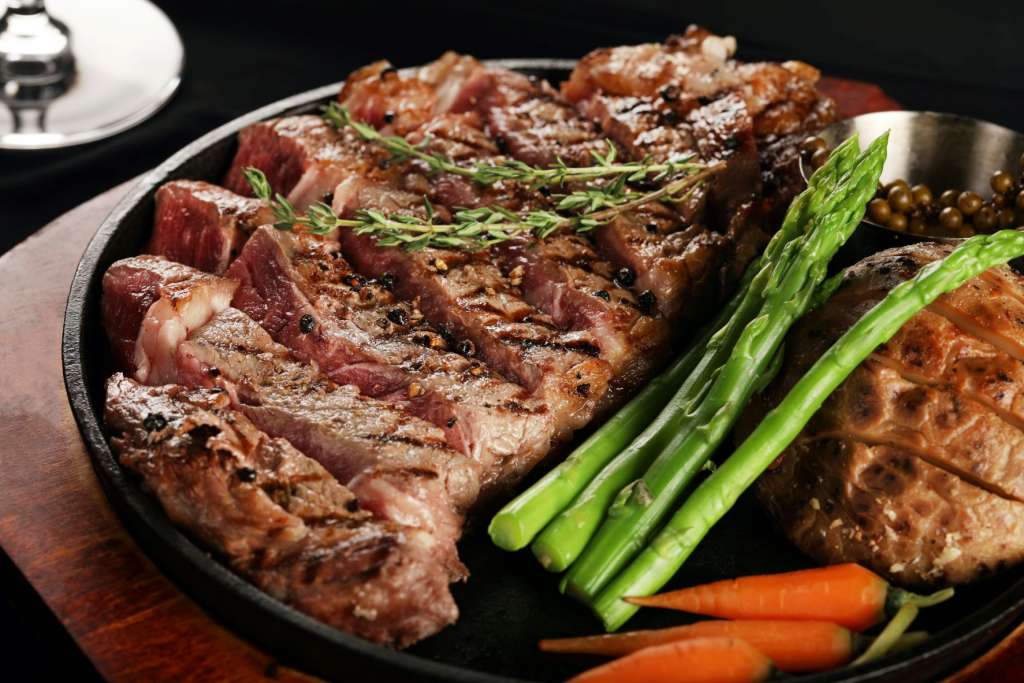 Nothing quite makes the perfect holiday like some good food, and South Africans know exactly what they're doing when it comes to good food. To pair with the fantastic wine and beer, the food is spectacular, and when you're arriving for dinner after a long, satisfying day out on safari, good food just makes the day.
One of the top reasons to visit South Africa without hesitation, there are so many ways that you can experience good food. Whether you want to go on a food safari and learn as you eat, try the fresh goods at the Cape Town market, or visit one of the top restaurants in one of South Africa's cities, there's some great food for you.
Meat is definitely a speciality in South Africa, the ways you can cook good meat is endless, no matter the style of food. Level Four at 54 on Bath is highly recommended if you want a taste of the UK in your meals, and Greenhouse at the Cellars-Hohenort is another well-loved restaurant that combines traditional and fresh flavours of South Africa with a twist. We are certain you won't be disappointed by the great food.
8. The Garden Route
If you're going to visit a specific region in South Africa alone, there's no place quite like the Garden Route. A 300 km stretch of coast on the south-east of the country, it is filled with gorgeous landscapes and attractions.
With gorgeous stretches of beach, soaring coasts, lakes, lagoons, and stunning forests, the Garden Route is a popular line of coast for great reasons. Friendly to families, hikers, and all kinds of visitors in between, it's a versatile and awesome place to spend your holiday, if you don't want to stray too far.
It's home to Storms River Mouth, a spot we highly recommend visiting while you're there. There's also a great waterfall trail, so you won't be short of journeys and tours you can take in the Garden Route National Park or the rest of the region.
9. Stunning Beaches
Of course, it's probably no surprise that South Africa has some great beaches. Whether you're looking for a family-friendly spot on the Garden Route, a relaxing, isolated beach somewhere quiet, or maybe you're thinking of popping down to Boulders Beach in Cape Town to see the South African penguins.
The coasts are not only home to these great beaches, but the activities that come with them. With surfing, kitesurfing, and windsurfing available from some of the scenic beaches, these aren't just a spot to relax, but a spot to soak in the sun and enjoy the clear blue ocean all around.
Robberg Beach is a favourite for many travellers, with a great expanse of fine sand, cool water, a surrounding cliff that provides excellent views, it's great for all kinds of visits. Next to that, you have other great beaches like the lagoon beach, Kraalbaai, and Camps Bay Beach right there in Cape Town.
10. Kwazulu-Natal – The Valley of a Thousand Hills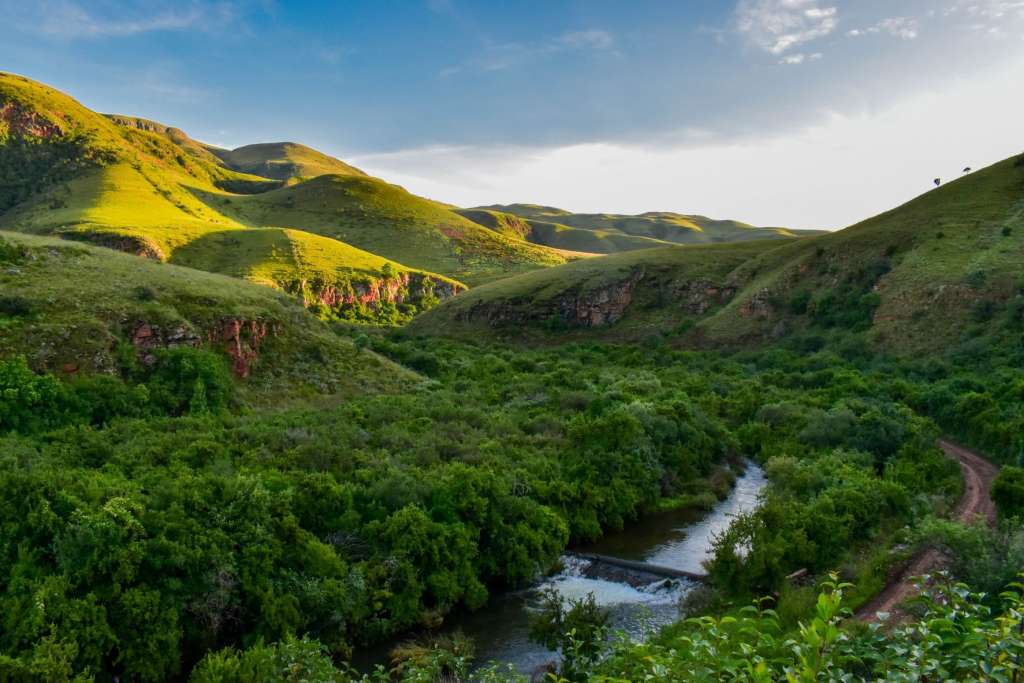 There is no place to end this list more perfectly than the famous Kwazulu-Natal, more commonly known as the Valley of a Thousand Hills. One of the top reasons to visit South Africa with ease, Kwazulu-Natal is breath-taking.
Bringing together the history and indigenous culture of the land and luxury country living, Kwazulu-Natal could be your entire holiday all in itself. The nature is untouched and beautiful, the wildlife is plentiful and majestic, the living is luxurious and it's only a short drive from Durban, the nearest city.
The thousand hills themselves are truly beautiful and a beguiling scene to behold, it's no wonder it is called the Kingdom of Zulu, so much like a paradise that you will definitely find it hard to leave.
So, now you're thoroughly convinced of the great reasons to visit South Africa, don't forget to check out the South Africa Tourism Board and get in contact with a travel business registered with PTS, offering complete financial protection. Or, if you would like assistance choosing one of the lovely travel businesses registered with PTS, you can contact PTS directly at 0207 190 9988.
And if you'd like to learn more about your consumer protection with PTS and how the Package Travel Regulations protect your holiday booking, check out our pages.
Share This Story, Choose Your Platform!