If you're ready to go on holiday but you can't quite decide what gorgeous country to start in, let us give you a hand and tell you just a few of the reasons to visit Portugal and all it's adventures.
With so many things to do and places to see, we thought we'd narrow down the list for you so you can get the best out of your well-deserved holiday (it turns out not to be the easiest list to shorten).
1. The Sun and The Scenery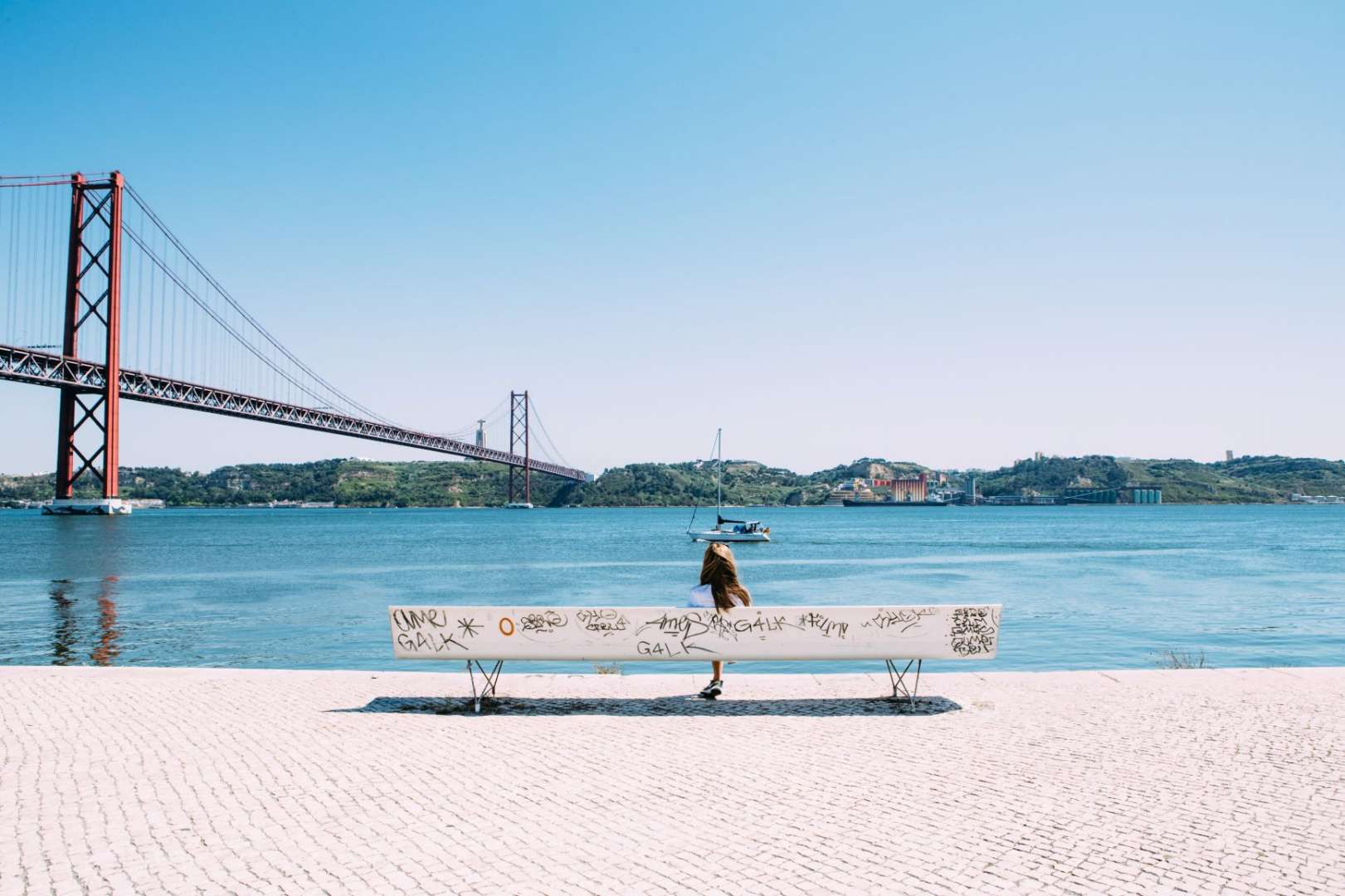 It's the obvious place to start for a reason. Their capital city, Lisbon is one of the top five sunniest cities in Europe. So it's no surprise that Portugal is bright and lush with gorgeous life.
With consistent sunshine but wild expanses of different scenery, there's no place to get your fill of towering cliffs, bright, rolling hills, hush, languid nature, and get a taste of the beautiful history of but a corner of Europe itself.
The temperature rarely dipping to a chill, you won't miss a day of Portugal's gorgeous land to the threat of bad weather.
In the evenings make sure to find yourself facing the ocean. You can watch the water sparkle as the sun sets over the sea and baths the beaches in the glow of dusk.
In between all the fabulous hikes, trails, and activities we'll bring to your attention, don't forget to simply stand and breath it all in for a moment of serenity.
2. Portugal is Inexpensive, Accessible and Safe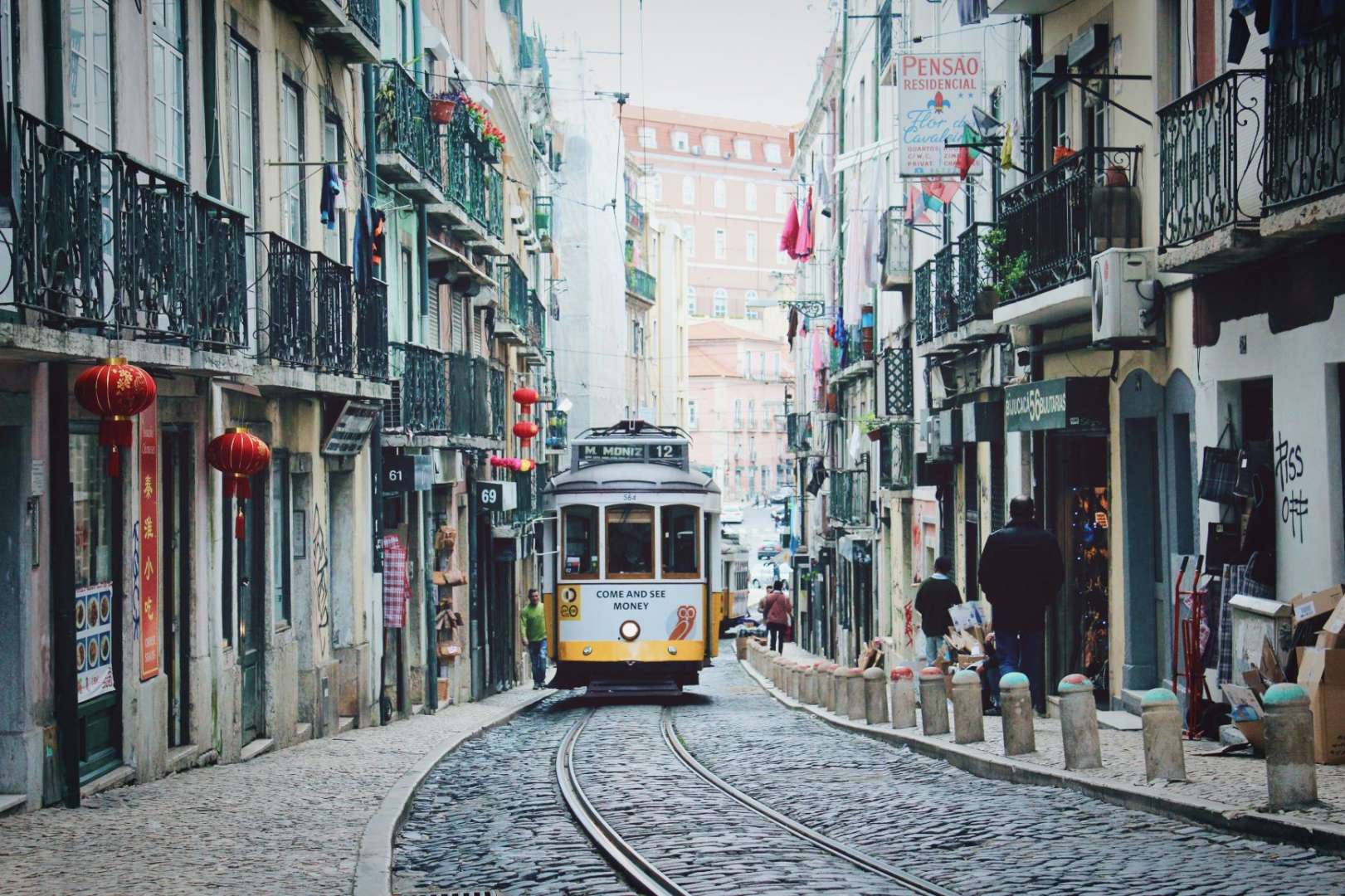 Especially now in 2021, a country rich with stories but equally rich with protection is a dream come true.
Not only is Portugal a compact country bursting with colour and life, making it ideal for an adventurous road trip and tram ventures through the cities, but the whole country is easily accessible by train. Plus, it's come through the heart of the pandemic in a thoroughly optimistic state. As a green list country, it's clear we're not the only ones with plenty of reasons to visit Portugal right now.
With only light precautions, little reliance on tourism, beautiful villages to soak in on a scenic car ride through the country, and low pricing, it's a modest place that won't drain your wallet or your energy.
Being one of Europe's least developed countries, you can easily release your stress away from the complicated chaos of 2021 and delve into history for a well-deserved escape.
3. The Wine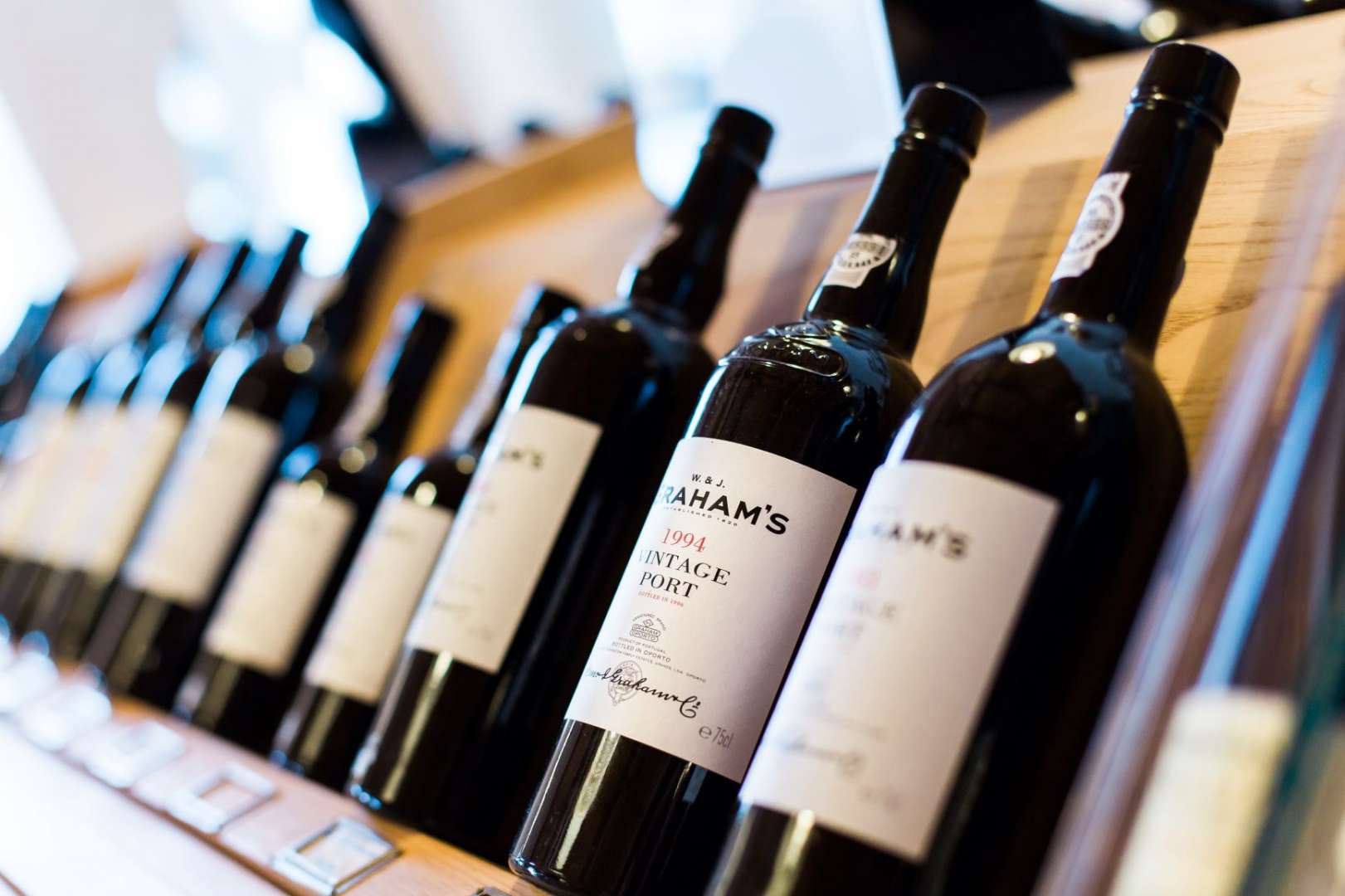 On the topic of inexpensive, Portuguese wine (for those who love their drinks) is an experience worth having. And its not a once-in-lifetime experience either. As it's easily affordable, you can fall in love with it again and again.
From the vineyards of Douro Valley to the city of Porto, their hearty Port wine is a journey in and of itself. There are lighter wines produced in the land of olive orchards and cork trees and vast, unpopulated land, Alentejo. And there's the famous vinho verde, a young, green, sparkling wine perfect for hot days relaxing between explorations.
For those who aren't taken in by alcoholic beverages, there is the delicious aroma of their coffee to suit your tastes, also easily accessible at one euro for even the finest expresso.
There's nothing like taking a memorable taste of the country home with you to remember until it lures you back the next year.
4. Portugal's Own Fairy-tale Castles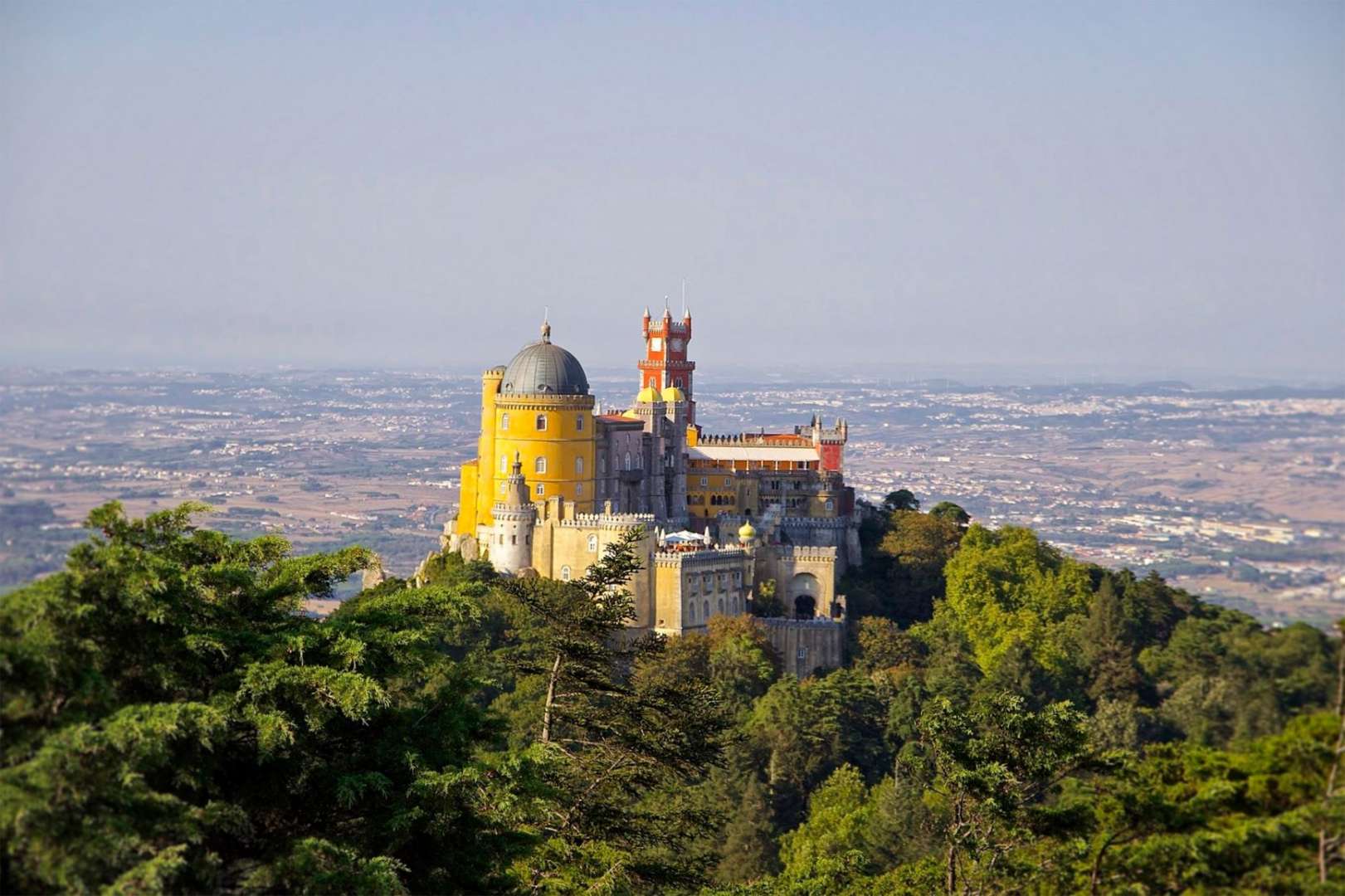 In such a child-friendly country, it's no surprise that a great reason to visit Portugal is its very own magical land of castles.
Only a 40-minute train ride from Lisbon is a delightful hill-top town that houses Sintra-Cascais natural park and a splendid array of castles, palaces and fortresses. They will take your breath away with their stunning architecture and breath of history.
5. The Ocean and Beaches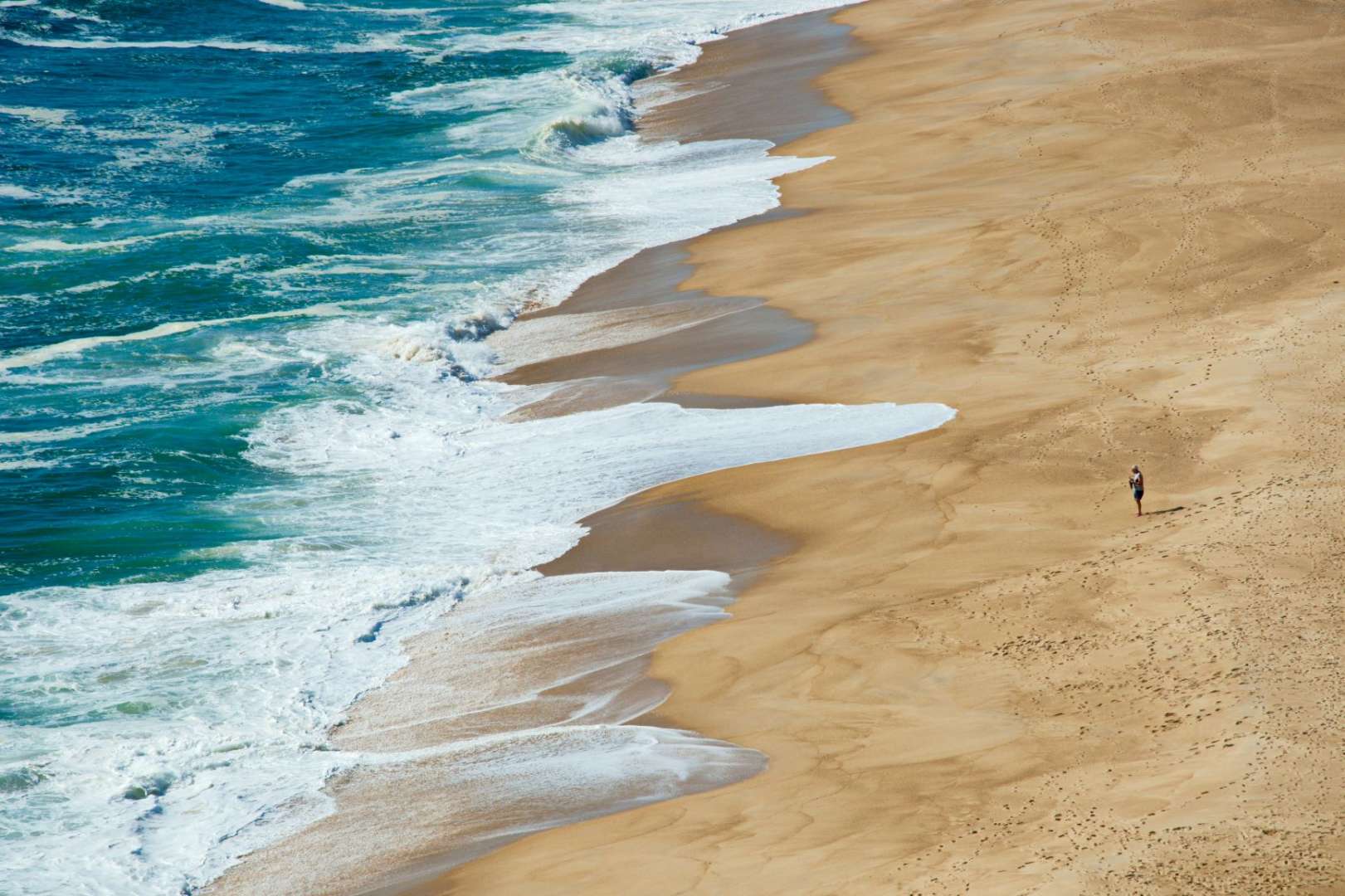 With the wild Atlantic waves right at your fingertips, those of you that want to indulge in the surf culture of Portugal will be enthralled by the top beaches in Portugal, such as, Nazare, Peniche, Ericeira, and Alentejo. Not to mention Sao Miguel being the stage of the World Surf Championship.
Even if you're not a surfer, the range of different beaches, all holding a unique beauty of their own, will satisfy your need to relax in the sun and enjoy the ocean.
From the dark sands of Azores, to the wild beaches of Costa Vicentina, these alone are worth a coastal road trip cross-country to experience their magnificence through the bright days and the ocean sunsets, to the calm nights.
6. The Food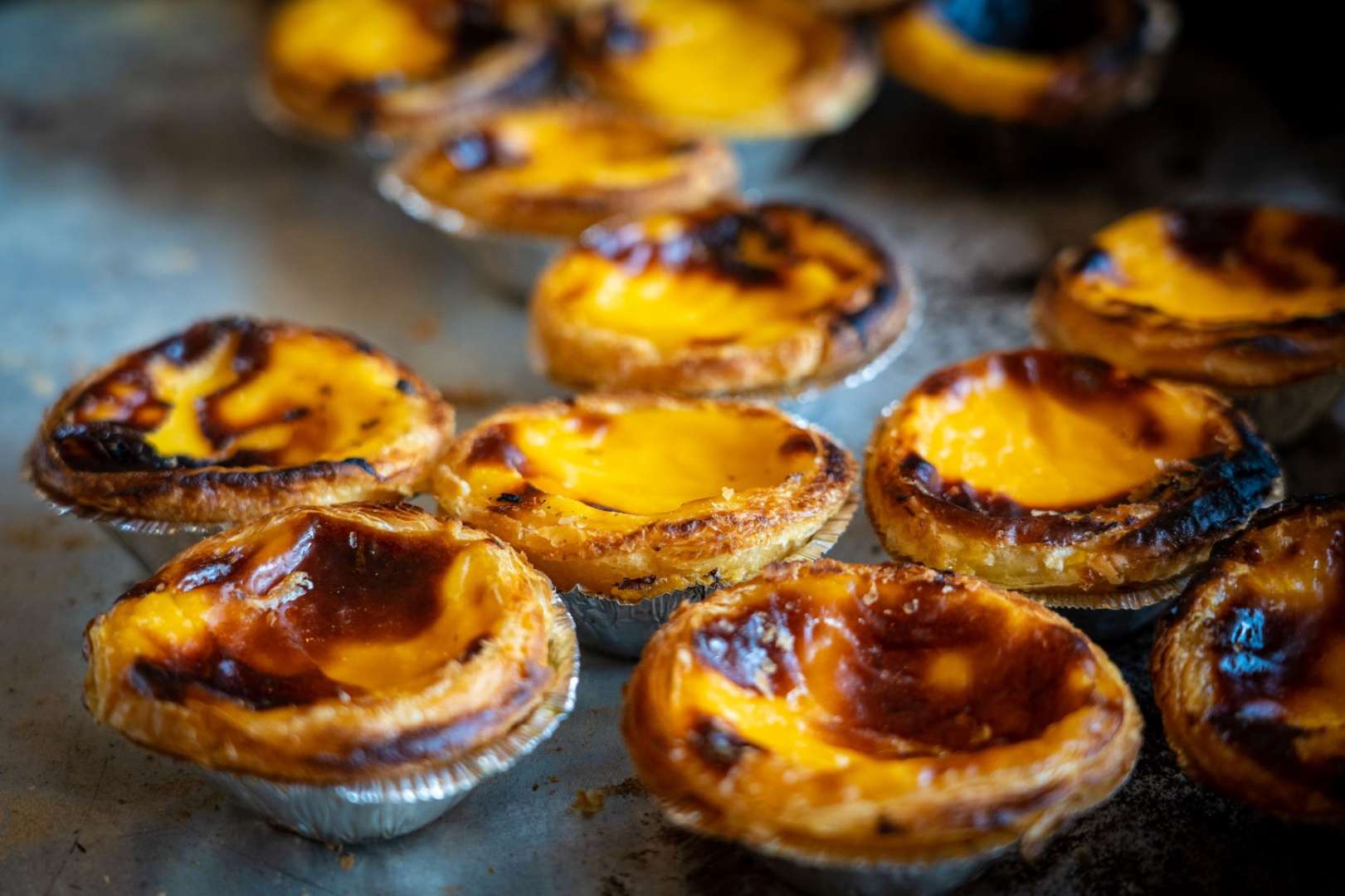 We could hardly mention the sweet beverages of Portugal and not give a mention to the delicious array of foods you can get for just as great a price.
From the fresh fish on offer all across the country, to the highly credited pastries by the residents themselves, there's so many sweet and savoury treats to try. You surely won't be able to get to everything in just one trip, but you can certainly try.
The pasteis de nata are particularly famous as their most scrumptious pastries. An authentic egg-cream tart, they are wonderfully simple and endlessly delicious.
For a dip in the savoury end, there's nothing quite like their fish dishes.
From peixe grelhado (grilled fish), to sardines, to the clams submerged in olive oil sauce to make ameijoas a bolhao pato there is a wealth of rich dishes to try between hikes and beaches and serene sunsets.
7. Sintra, Lisbon, and Porto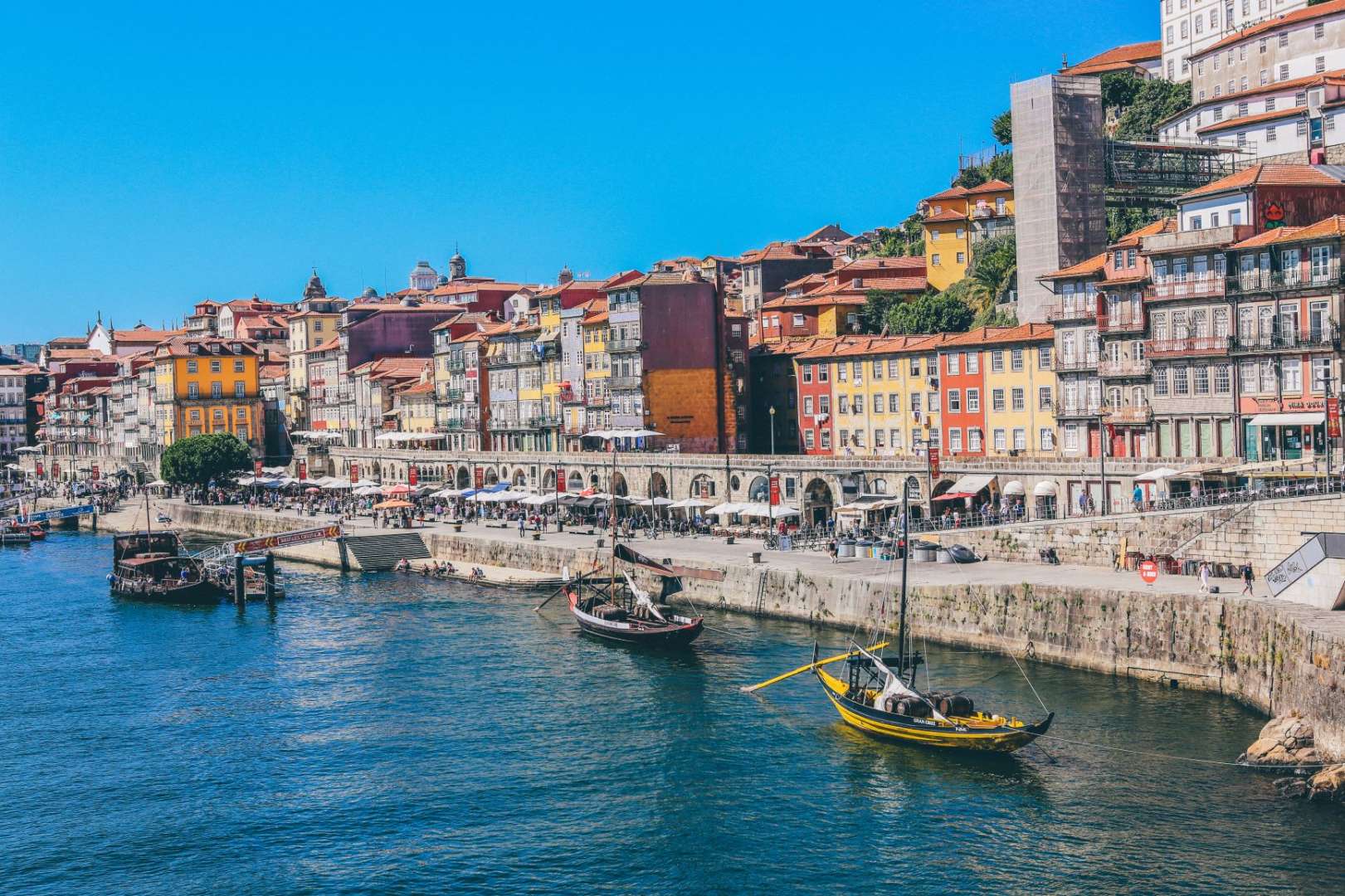 With such an array of diverse and beautiful cities, it would be hard to pick any single one, so why not hit as many as you can?
For a fairy tale lover, Sintra is your place. Quaint, compact, and glamorous, riddled with narrow streets and gardens and history written all over it, you can't go wrong.
To be in the centre of it all, the most beloved city is Lisbon. Easy to access and bustling with excitement, Lisbon is a charming city for any traveller. Whether you've never been before, or you're practically an honorary resident of Portugal.
To round out with a city famous for its beauty, but filled with charm and big enough to explore in a holiday all of its own, Porto is often overshadowed by Lisbon and yet is equally as stunning with its banks along the Douro river and rife history.
8. The Festivals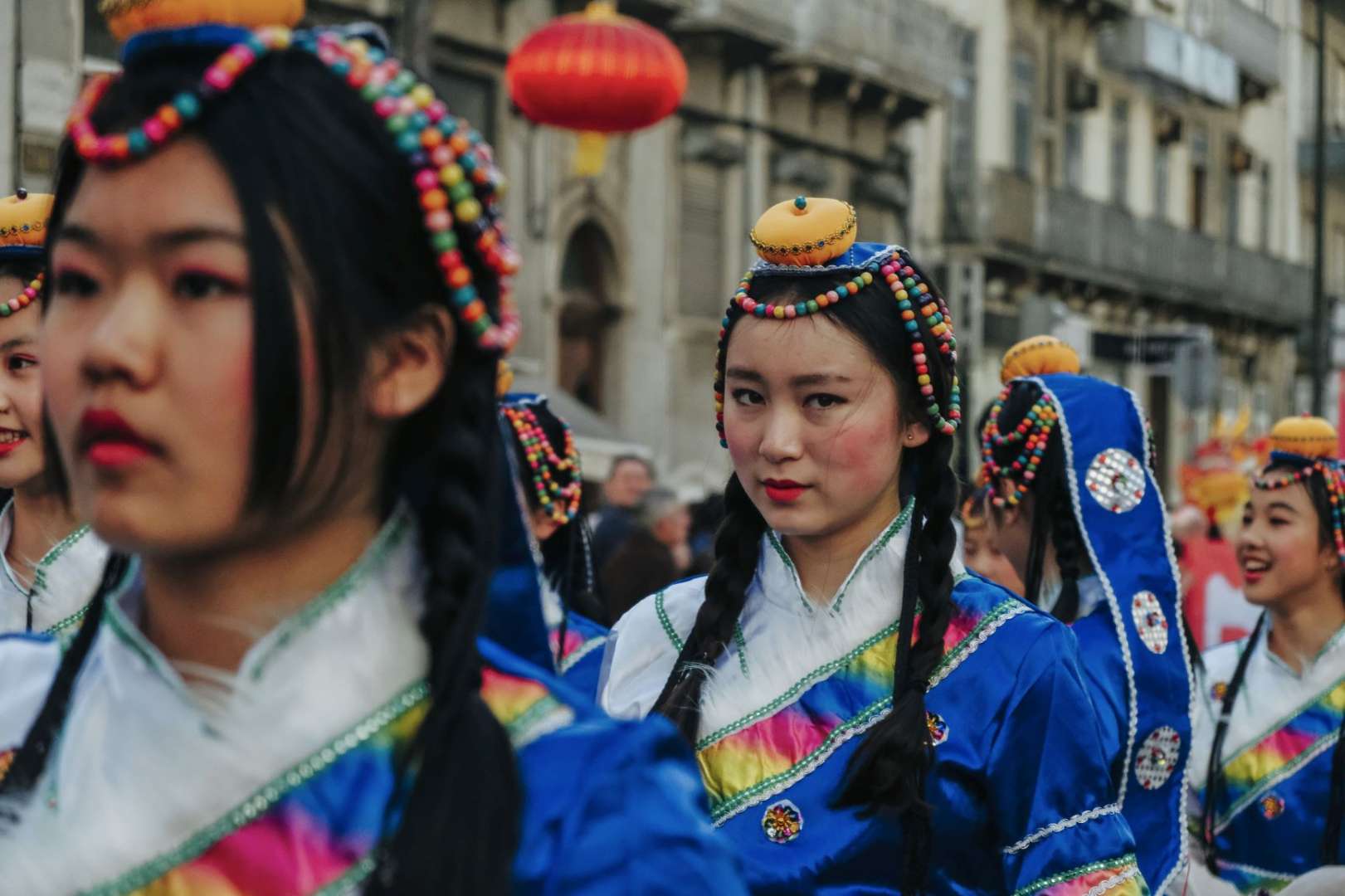 If you love being among the people, experiencing the heart of a beautiful place in its culture and friendly faces, there's no time to be in Portugal like when a festival is in town.
It's perfectly in time this year too, with a festival coming around each year in June.
These festivals come around to celebrate the Popular Saints and bring an already bright country even more to life with people.
Taking place from early evening all through the night, the festivals are filled with parades, weddings, and delicious fresh fish to fill up on. You'll easily get swept up in the celebrations and may not find yourself getting any sleep just to keep on living in the heart of it all.
In fact, this is only one of many fantastic festivals to enjoy, though certainly a big hit.
9. The Nature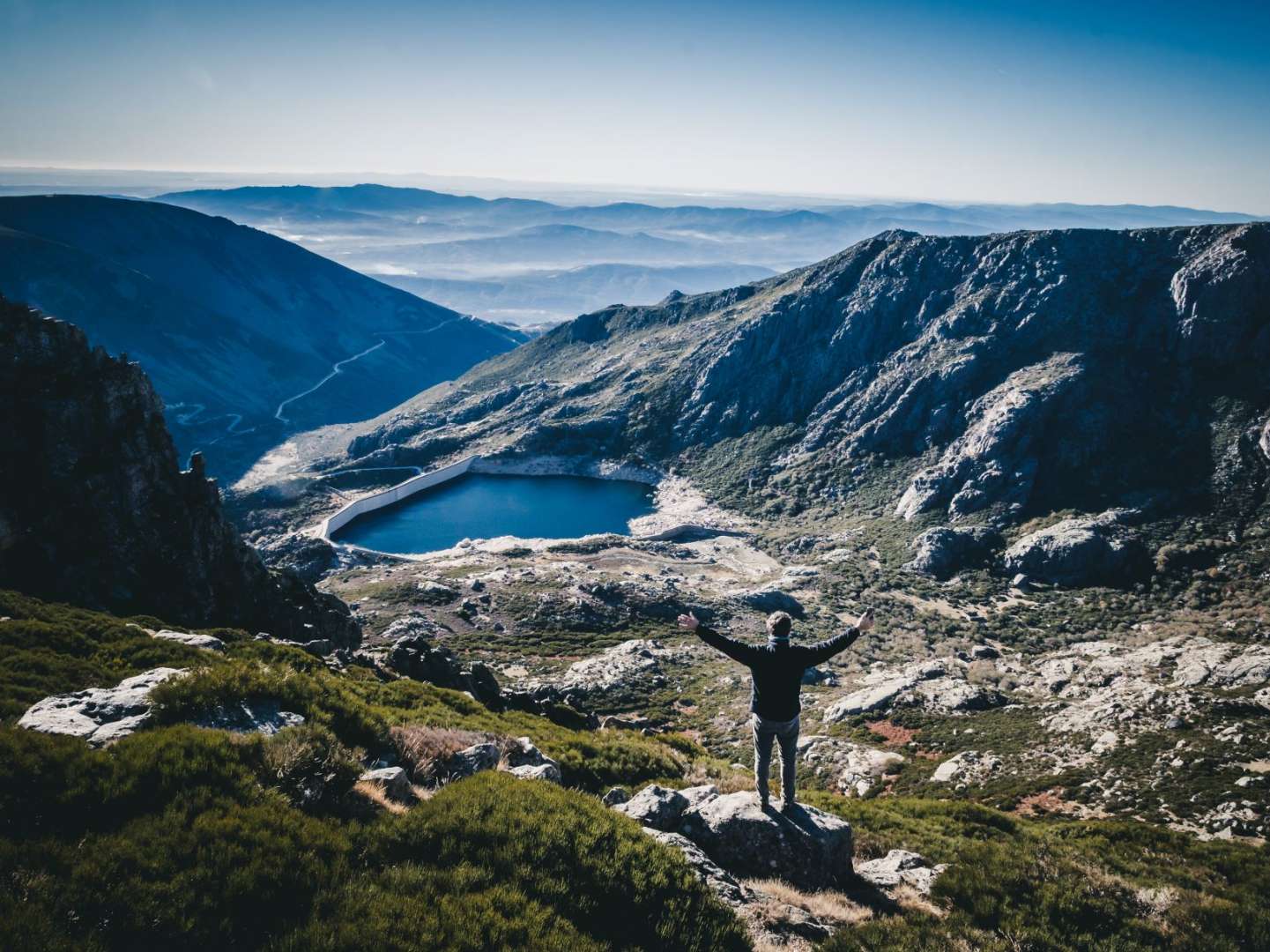 If the people and the cities and the beaches don't do it for you, you have another thing coming with the many activities Portugal has to offer in order to show off its great outdoors.
You can go from surfing to skiing to camping all in one day in this small country. Enjoying the waves then souring up to enjoy the cliffs and hurtling doing mountains at Serra da Estrela.
In fact, why worry about hotels when there is a sky full of stars to sleep under and so much life outside the people to encompass you.
And we can't forget the popular hiking trails at the volcanic islands of Azores. For those of you where relaxing consists of striking out in nature and looking over the land from above, this is perhaps one of the biggest reasons to visit Portugal.
10. Fado and The Arts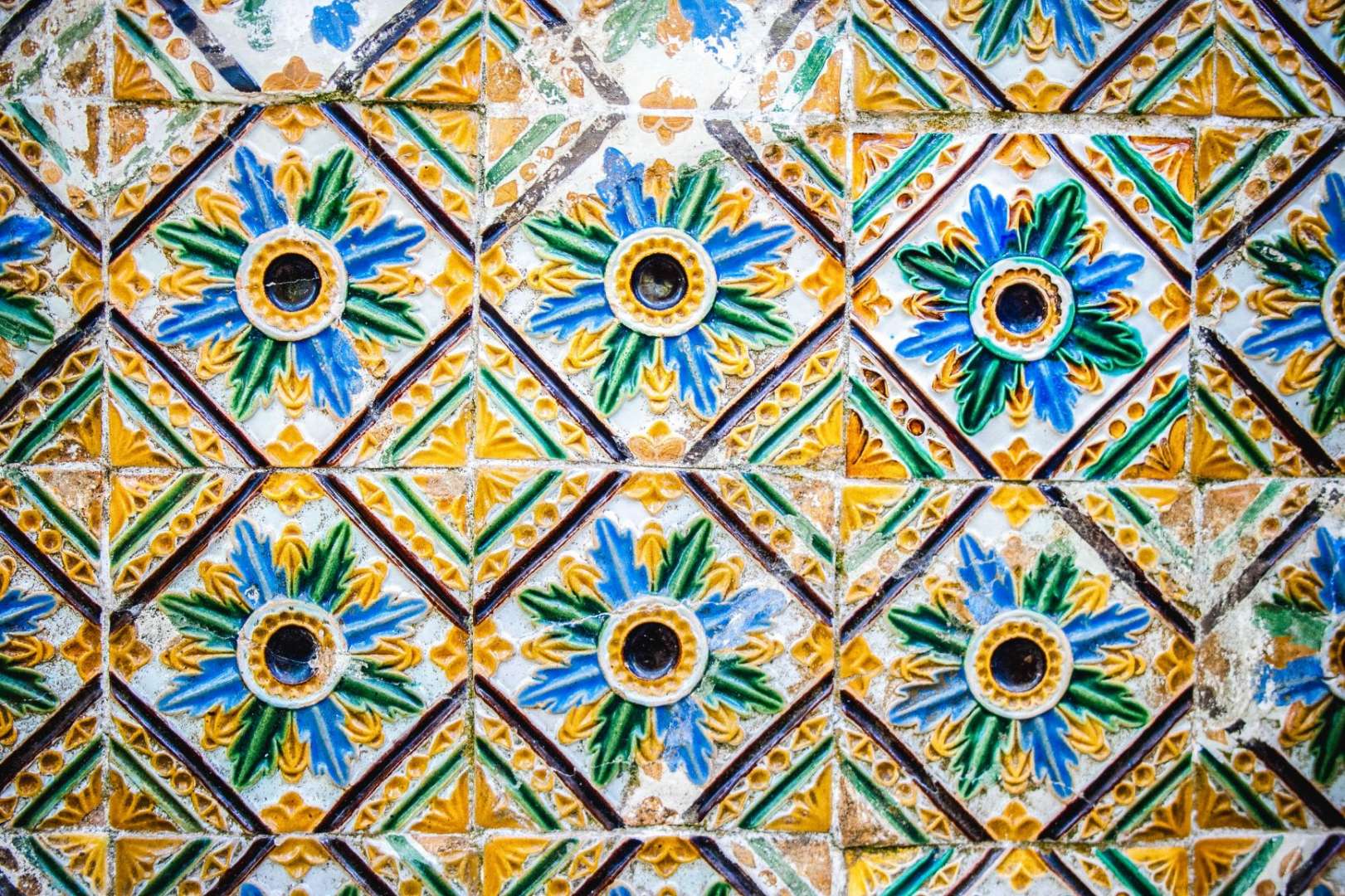 There is no way of exploring a new place quite like exploring the passion it creates.
With young artists of all varieties flocking to Lisbon and Porto for the inspiring views and cheap rent, there is no lack of culture there. From music to art to cuisine, it is truly a stunning experience, through and through.
Explore one of their many history museums to learn all about the life you've visited the heart of, then head to a fado house and sink into the achingly melancholic music there.
We highly recommend a place such as Clube de Fado, where you can indulge your taste buds and your ears in a surreal experience of culture.
What truly makes a country so great is the people. Though it is not on this list, in all of these wonderful places and activities, one of the best reasons to visit Portugal is because it's one of the friendliest places in Europe. There's no wonder they're one of the first on the green list to consider letting us in. No matter how you spend and enjoy your time there, you will find no lack of kind faces to make your experience a real pleasure.
In this difficult time of the pandemic, we all deserve a break. We're delighted that Portugal is welcoming visitors from the 17th of May with only negative test results required.
To learn more about even more splendid reasons to visit Portugal, you can go to the VisitPortugal tourism board.
To learn more about how PTS can protect your Portuguese getaway, please visit our consumer protection and travel trust account pages or call 0207 190 9988.
Though of the 21st of May 2021 Portugal is on the UK's green list of international destinations, please be aware and keep updated on the state of travel, as the restrictions are subject to change. 
Share This Story, Choose Your Platform!