There is no doubt that Scandinavia contains some of the most beautiful countries around the world. From Denmark's history to Finland's lakes, Iceland's mountains, and more, this northern land is a stunning destination no matter where you go, it is a whole other world. This, of course, includes the much-loved land of fjords, skiing, and the midnight sun, those being just a few of the many reasons to visit Norway.
Whether you're an adventurer, sightseer, leisure traveller, or just hungry to see the world, Norway is a fantastic destination for your next holiday, and fit to bursting with life and wonder.
1. Fjords
With the word coming directly from the beautiful landscapes of Norway, there's no surprise that the fjords are one of the most popular reasons to visit Norway. Norway has over 1000 fjords in total and is also home to the deepest fjord in the world, Sognefjorden.
No matter the time of year, the fjords in Norway are just as breath-taking and exciting to explore, and there are many services and companies in the cities and out of them alike that are dedicated to giving tours and trips to some of the fjords. Each one is also entirely unique, so whether you want to start small, go for the biggest, brightest, or most challenging activities, there's a fjord for your tastes in Norway.
With towering cliffs, gorgeous landscapes, and the dazzling blue waters of the ocean reaching into the land, the fjords of Norway are a traditional and proud feature of the land, one that could encompass an entire holiday with ease. From hiking to the fjords, to paddling along in the sea, or even taking a cruise that explores the fjords, it's highly unlikely you'll go to Norway without being stunned by the fjords that speckle the land.
2. Oslo
As the capital city of Norway and an incredibly green and sustainable city, Oslo is an incredibly worthy mention for this list. Filled with history, the royal family, and stunning architecture like The Opera House, Oslo is a progressive and modern city that doesn't lose the charm of its years.
Oslo is also home to a plethora of fantastic museums, from the Viking history to art like the Munch Museum or the Astrup Fearnley Museet, all the way to its very own National Museum, if you're a history buff or just want to see some gorgeous creations, Oslo is a picture-perfect city.
You're also not far from nature, even in this city. Part of its green status comes from the number of green spaces, parks, and nature that flows through the city to its core. For this, Norway remains a stunning natural landscape, no matter where you are and what you're partaking in. Even as you sit for dinner in some of their fantastic restaurants, its beauty will capture you.
3. Wildlife
A visit to Norway isn't truly a visit to Norway without seeing some of the wildlife. Whether you want to strike out on your own into nature or go on a guided tour, seeing all that the wild of Norway has to offer is an adventure. In winter or summer there are some great experiences, though what you can see will depend on the season you go, so don't forget to look into which creatures will be out during which seasons.
We could honestly write a whole ten reasons to visit Norway on the wildlife alone. There is birdwatching with puffins and grand birds of prey, polar bears and arctic foxes that you can spot near Svalbard, the glorious musk oxen, and of course, some fantastic whale watching.
If you're looking to explore the ocean around Norway specifically, you're in luck, there are a variety of different tours that go out in winter and summer, with whales from the common sperm whale in summer, to minke whales, killer whales, pilot whales, and more. Plus, a museum called The Whale is in construction to be open in 2023 for all you water creature fanatics ready to visit Norway.
4. Skiing
If you know anything about Norway, you're probably aware of the great culture around skiing. Often gold medal winners in skiing, known for being 'born with skis on their feet', and the creators of the slalom in skiing, used to help kids learn to ski, Norwegians are at the top of the game when it comes to skiing. It's no wonder they also have some of the best skiing adventures you can find, with 125 ski resorts.
There are also many slopes ranging from beginner and family-friendly, to some challenging slopes with spectacular views to pair. You can go cross country skiing, book up a ski resort like the much-loved Geilo resort and make a holiday of it, or test out some slalom slopes to refine your skills. Whatever skiing adventures you want to explore, you can most certainly find them in Norway.
There are even some great ski tours and guides that will let you see the peaks of Norway and look down over gorgeous fjords as you do. There are guides for safer areas and journeys, or a thrill seeker's adventure, all with local and certified ski guides, experts in this awesome adventure.
5. The Northern Lights and The Midnight Sun
Some classic and famous aspects of Norway's beauty must be the possibility of seeing the Northern Lights, alongside the fascinating Midnight Sun that you can witness during the summer in Northern Norway.
The Midnight Sun is a natural phenomenon only found in places within the arctic circle and is a stunning display that combines the peaceful sights of both the sunrise and sunset to create a bright sky you won't want to miss the sight of. You can even take a safari trip under the midnight sun and explore the wonders of Norway to see the best spots for viewing this wonder.
The Northern Lights are equally dazzling. A popular attraction in Scandinavia, seeing The Northern Lights over the landscapes and fjords of Norway is another wonderful experience. Whether you want to strike out alone and enjoy them in the peace of the land or go on a tour with a group to learn all about their beauty, it's a must-see natural phenomenon.
6. Viking History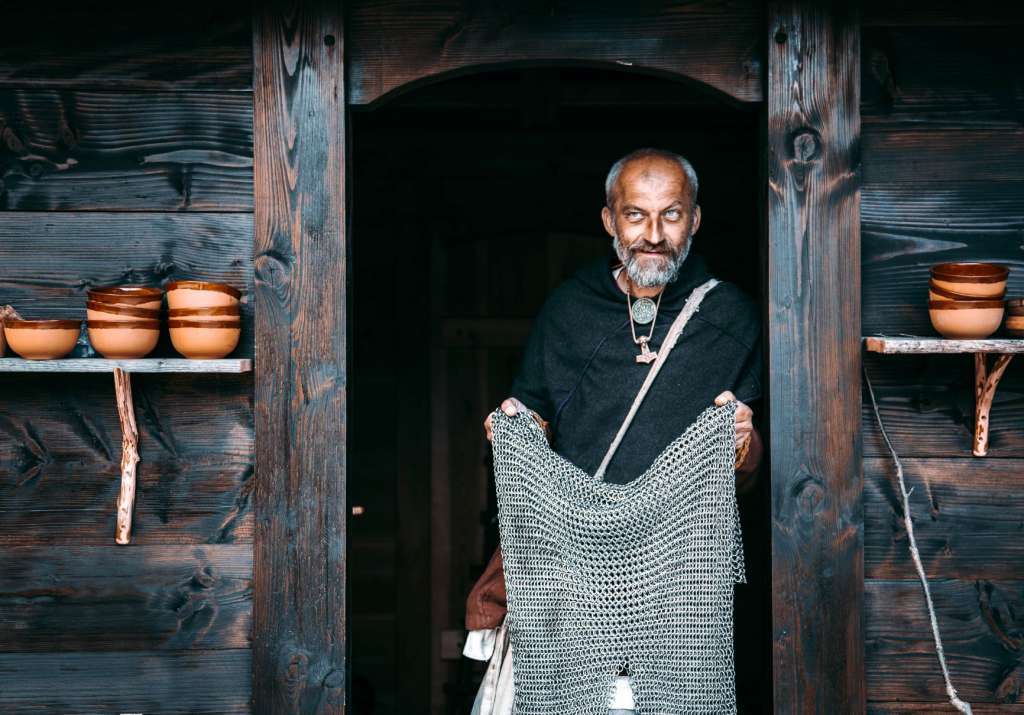 There's no doubt that one of the most well-known parts of Norwegian history, and Scandinavian history, lies with the Vikings. Whether you're a history buff looking to delve deep into the lands of history, or you're just keen to learn more about the history of the beautiful land we see today, the rich Viking history of Norway is all around, and you can explore it in a myriad of different forms.
Not just the city, but the entire Oslo region is highly recommended for finding Viking experiences. From dipping into a taste of the Viking culture in a day-long experience to the great museums in the capital city, discovered ships, and high-tech recreations.
One of the great points of pride of the attraction is the many authentic Viking experiences you can find as open-air museums around the country. A lot of these are also in the Oslo region, so they're a perfect historical adventure if you want to submerge yourself in the land, without straying too far on your holiday.
7. Trolltunga
We could hardly give you a list of reasons to visit Norway and miss out on one of the most popular and breath-taking natural spots in the country. Trolltunga hangs 700 metres above the lake Ringedalsvatnet, a stunning rock formation and cliff that many visit to see the spectacular view to offer.
It's not a quick hike to Trolltunga, but it is well worth the day trip to see this view and stand so high in Norway, looking down on the glistening water. Starting at Skeggedal, the hike to Trolltunga itself is gorgeous, leading up through high mountains until you reach the cliff, the entire experience is well worth the journey.
The trip is well-loved and well set up for too. There are shuttle buses that can take you most of the way with a shorter hike to the rock, or you can take a guided hike up to feel the full effect. Though we do recommend checking the weather forecast before you set out, you can find out more about this glorious trip on the Trolltunga website.
8. Lofoten Islands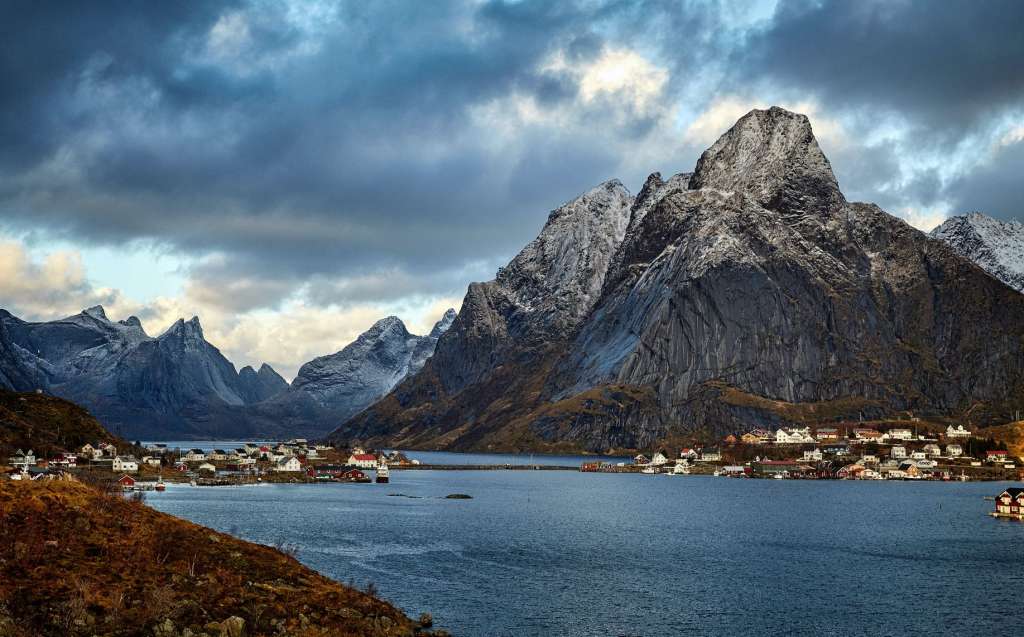 By far one of the most talked-about attractions in Norway, the Lofoten Islands are a whole collection of holidays in themselves. Aesthetically astounding, filled with natural splendour all year round, and a treat to explore, these islands are one of the biggest attractions in Norway for many great reasons.
From the museums to the sports, with golf, hiking, plenty of water sports, and more to offer, these islands are a magical other place and you'll easily want to spend your whole holiday there. This is also an optimal place to see the Midnight Sun and Northern Lights, with a clear and spectacular view.
The Lofoten Islands are known for having some of the most splendid natural surroundings, an awesome surfing experience, and some great wildlife safaris to see the sea creatures that linger and live around the islands. If you want some adventure and thrill, the famous Svolværgeita is in Lofoten and is a peak you can climb to get a full view of the islands.
9. Bergen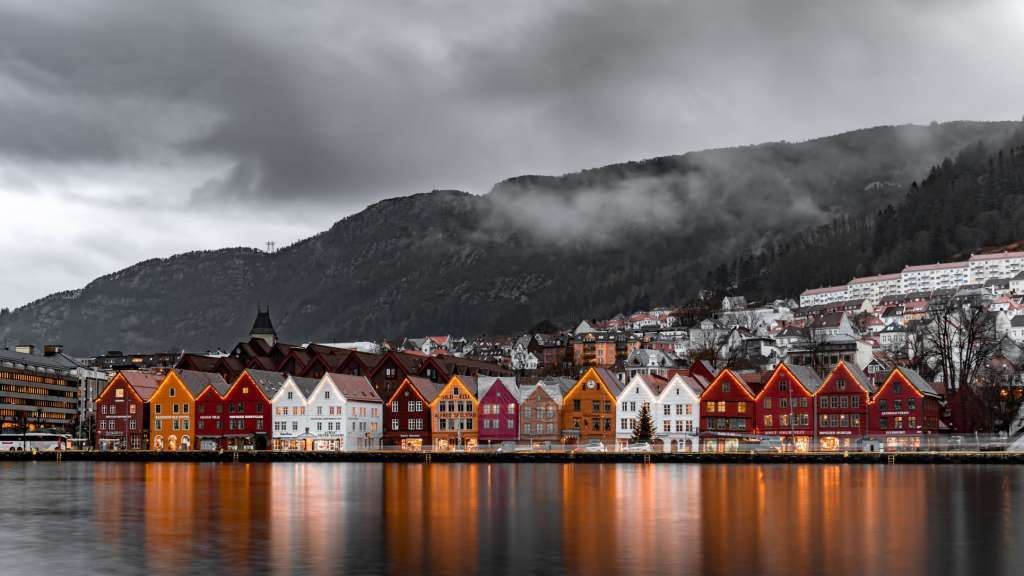 In the land of fjords, Bergen is absolutely a city you will want to visit. If you're not up for moving around the country a lot on your holiday, you'll want to stay in Bergen, a city within reach of some of the most spectacular fjords.
The second-largest city in Norway, Bergen boasts the title of 'The Fjord Capital' (and many other affectionate nicknames) as it is located close to many of the stunning fjords in Norway. This is often where guides around the fjords can be found, along with some great accommodation for those who are going to explore the mystical fjords alone.
It is also the city for homely travellers, a city that feels like a small town, with warm colours, and welcoming charm. The houses line the hillside, surrounded by trees, there are narrow, cobblestone alleyways, local restaurants, and delightful attractions like the picturesque wharf that many travellers rave about.
10. Steinsdalsfossen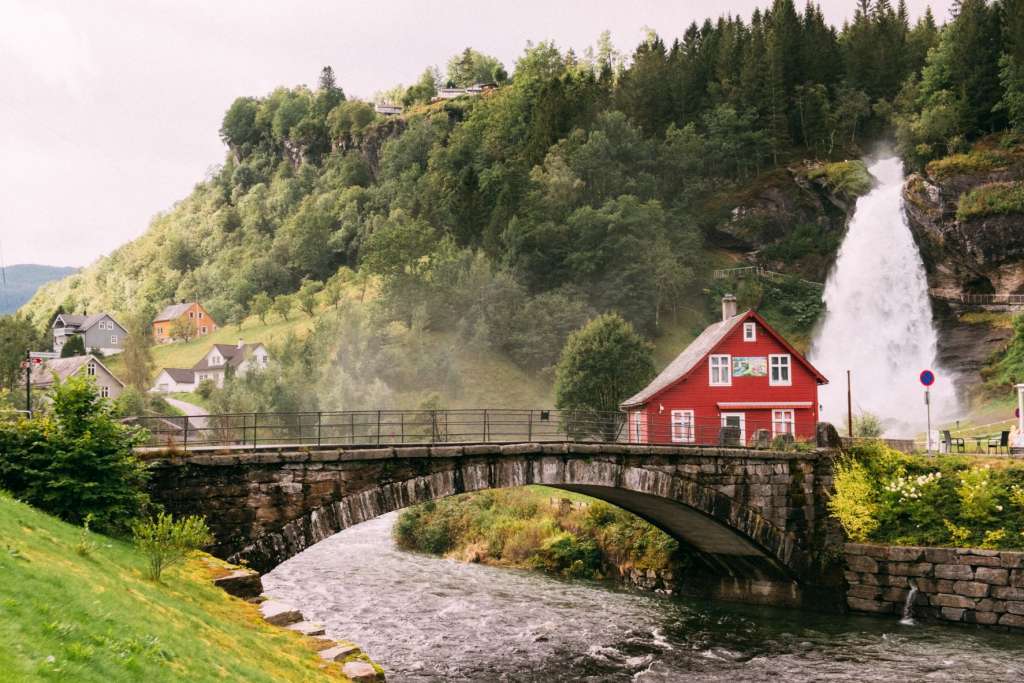 And last, but certainly not least, on this list of reasons to visit Norway, we must finish with a stunning natural feature, truly capturing the heart of Norway's great attraction. Steinsdalsfossen is one of Norway's favourite waterfalls, with a footpath that allows you to walk behind the curtain of water itself and be surrounded by the roar of it as it falls.
With a 50-metre fall and some great history, Steinsdalsfossen started to fall in 1699 when the river changed course and has been flowing ever since. Being able to walk directly under the fall while remaining lovely and dry, it's not an experience like any other, being able to glimpse the other side from next to the fall.
It is also surrounded by glorious nature, falling into a scattering of rocks. It's not an attraction that will take up your whole day, but it's a capturing sight that will be well worth the short trip as you travel between the fjords and take in all of Norway's sights.
So, now that you're thoroughly convinced by our reasons to visit Norway, don't forget to check out the Norway Tourism Board and get in contact with a great PTS member when you're ready to book your next holiday. Or, if you'd like assistance picking the perfect PTS member for you, you can get in contact with PTS directly at 0207 190 9988.
And if you'd like to learn more about your consumer protection in travel and how your holiday is protected by the Package Travel Regulations, don't forget to check out our articles.
Share This Story, Choose Your Platform!