With so many of us in the travel industry getting ready for the world to open up, it's no wonder that some of the most popular hotels in some major cities around the world are getting booked up in advance for 2022 and 2023. It's not a shock that this is on many top 10 lists for cities to visit, since there are plenty of reasons to visit New York City all year round.
From the stunning, high-end hotels, to the plethora of nightlife attractions, the different districts, and the hum of city life that is a main attraction of New York City, this is a popular destination for great reason, so if you want to visit New York in 2022 or 2023, we recommend you get booking and get ready for the world to open up to you.
1. Visit All Five Boroughs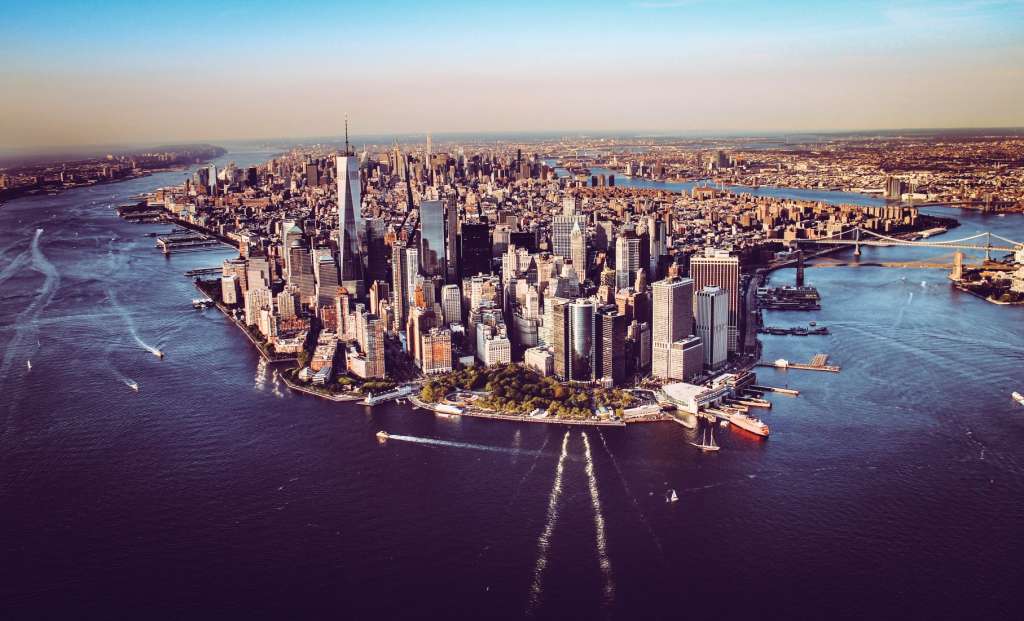 Something that a lot of New York lovers will tell you, is that you've got to see all five boroughs in New York to truly have the whole experience. A lot of new visitors will gravitate towards Manhattan, but there is so much more to explore when you visit Brooklyn, The Bronx, Queens, and Staten Island.
In the Bronx you have the New York Botanical Gardens, a gorgeous place rife with life and colour, in the middle of a towering city, it's a very unique sight. There's also the Bronx Zoo, to keep up those natural vibes.
In Queens you will find a splendid array of different restaurants to eat at, all with a different flavour. And this isn't just local foods, Queens is well known and loved for its wide selection of foods from around the world. From Italian, to Greek, American, Polish, Turkish and many more, you won't tire of all the different foodie experiences there.
Manhattan is definitely the hotspot heaven of New York. This is where the classic sights are, a lot of the biggest, popular hotels will also be in Manhattan. It's certainly not a borough to miss or bypass if you want a true taste of the New York character.
Brooklyn is your modern spot in New York without a doubt. This is where the latest trends in fashion, arts, and more will be found, and it's also got a lot more luscious greenery than some other boroughs like Manhattan.
Finally, Staten Island is of course home to the Staten Island ferry, a great trip to see some of the sights of the city from a distance and enjoy the waters that run through and around the different boroughs of the city.
2. Stunning NYC Hotels

With so many great hotels and accommodation being such a big part of a wonderful trip abroad, we couldn't just put them all in one point, but we're sure going to try.
There is such a wonderful selection across New York City, from Hotel Edison, one of the classic luxury hotels of New York that exudes Jazz Age charm, to The Plaza and The Standard, if you're looking for luxury accommodation, these are just a couple of the great ones. This, alongside The Redbury, a hotel with some great feminist history.
A lot of this honestly depends on the borough you want to stay in and the sights you want to be closest to, hence why narrowing down just a few to recommend is so difficult. However, if you're looking for somewhere for affordable, there are some other great ones across the city, such as The Ridge, a hotel close to many things, and in the tourist centre of New York, Manhattan, or East Village Hotel, which is stylistic and elegant, while still being affordable.
3. Museums and Art Galleries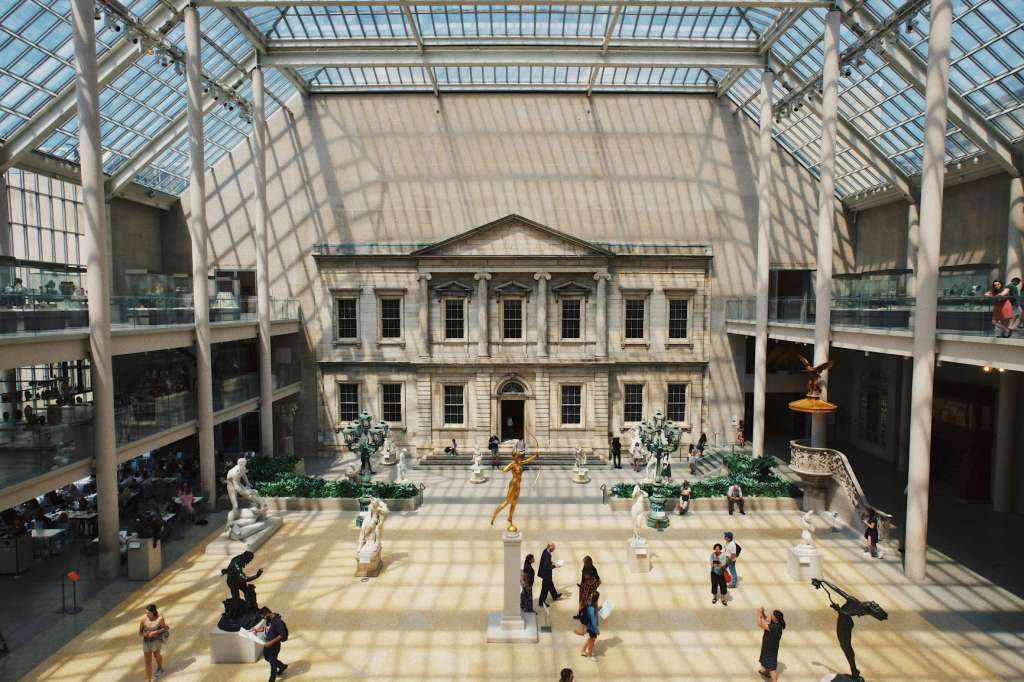 New York is well known for many things, but one of them is easily its artistic prowess and the talent it homes. It's also a great spot for some huge, fascinating museums, and if you're always up for some peaceful contemplation and beautiful sights, this is a top spot.
The Metropolitan Museum of Art is, by far, the most famous of New York's array of artistic displays. The building in itself is a masterpiece, magnificent with a towering set of stairs to the entrance, walking up to it you're going to feel bubbling anticipation, and rightly so.
For an excellent array of modern art, and some weird, intriguing architecture, the Guggenheim art museum is another great day trip to make. It includes a spiralling set of floors and a huge, beautiful skylight that lets lots of sunlight in to bath the place. Just being inside is an exciting feeling.
If you're more inclined to history, stories, and some science fiction vibes, then the Intrepid Sea, Air & Space Museum is going to be the place for you. Here you can explore some intimidating vessels thick with stories to tell.
4. The Skyscrapers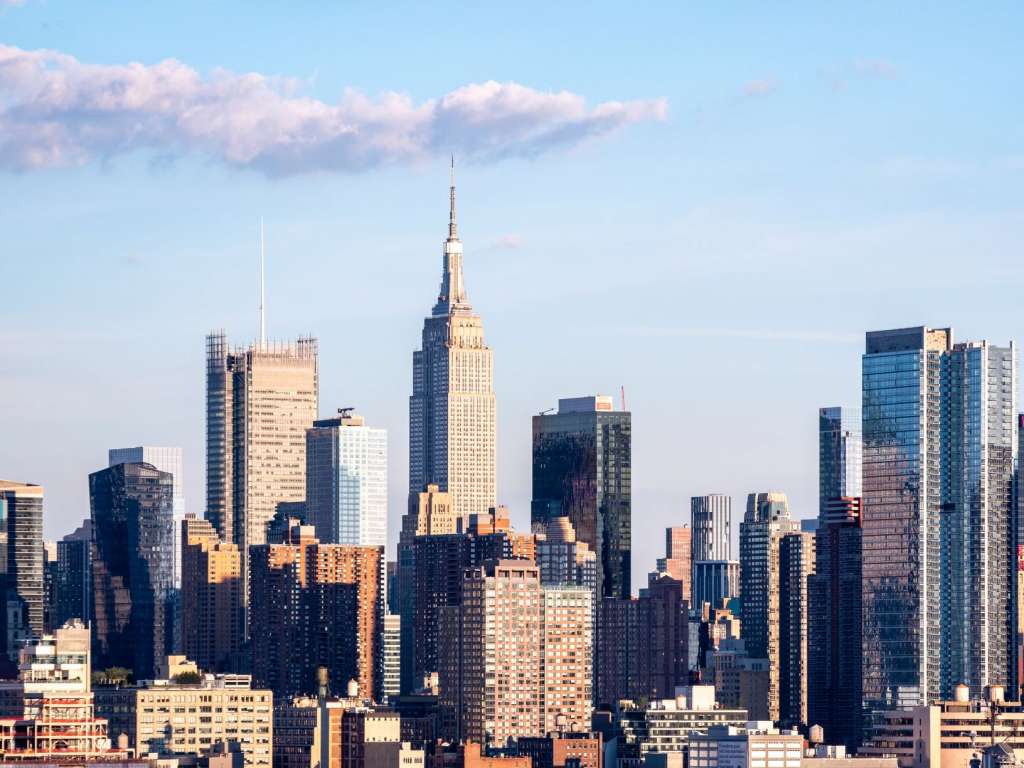 After your walk down Broadway out of Hotel Edison, one of the classic characteristics of New York City that is a truly humbling experience, is walking through the city to witness all the towering skyscrapers. After this, scaling them (from the inside, of course) is an experience not for those with a fear of heights.
The Empire State Building and the Chrysler Building are definitely the most well-known of these structures, but by far not the only ones. The Empire State Building is one that we recommend you don't miss, however. To be at the top of such a historical, and imposing building, it's astonishing. Plus, you can see the city from on high when you reach the top, and that in itself is a majestic sight, being at the top of a city you had to gaze up at a little while ago.
Even taller than this, is the One World Observatory. This is a much more modernly designed building, where you might visit the Empire State Building for the history as much as the view, this is a building that will offer you one of the best views of New York you would hope for. And it is beautifully designed too.
5. Brooklyn Bridge & Brooklyn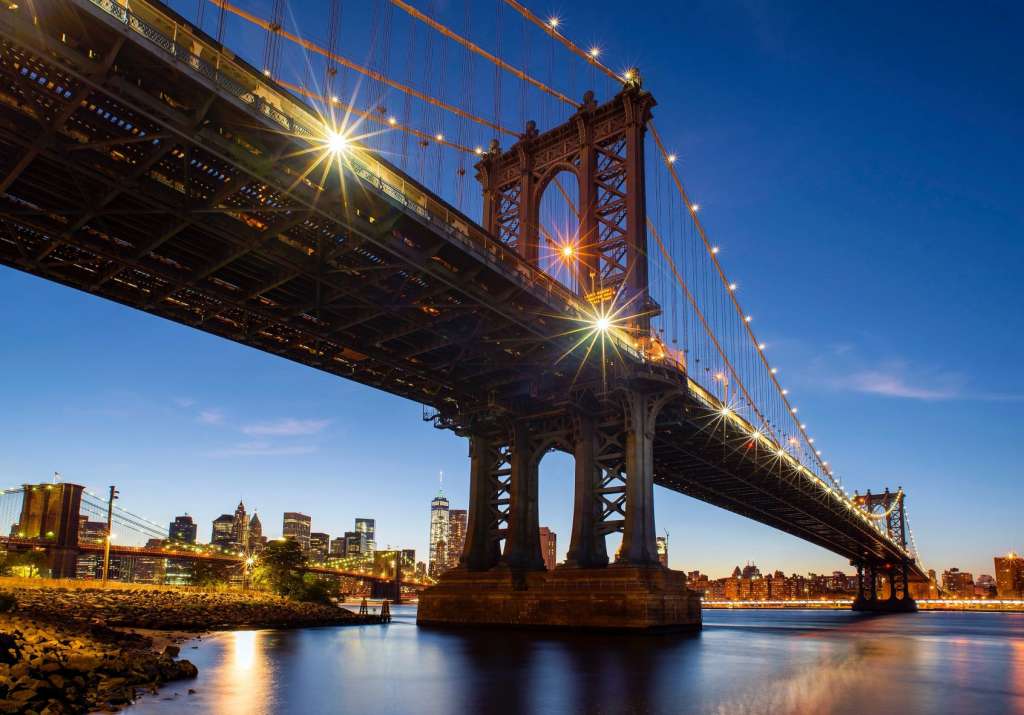 One of the classic, majestic sights of New York City has got to be Brooklyn Bridge. Not just a journey from one borough to a whole other world in the next, but a journey over the great East River as well.
This is an instantly recognisable part of the New York skyline, next to many other iconic sights, and it's one that has been featured in a lot of media and film too. Though a lot of films and shows set in New York will usually be filmed in the streets of another American city, the Brooklyn Bridge is such a classic part of the skyline that footage of it is often used in wide shots so audiences can immediately identify New York.
It also connects the centre of New York City tourism, Manhattan, with Brooklyn, a whole other world, and home to places like DUMBO, where the artistic heart of Brooklyn blossoms among art galleries and independent book stores for your creative soul to enjoy.
6. Live Music & Sport Events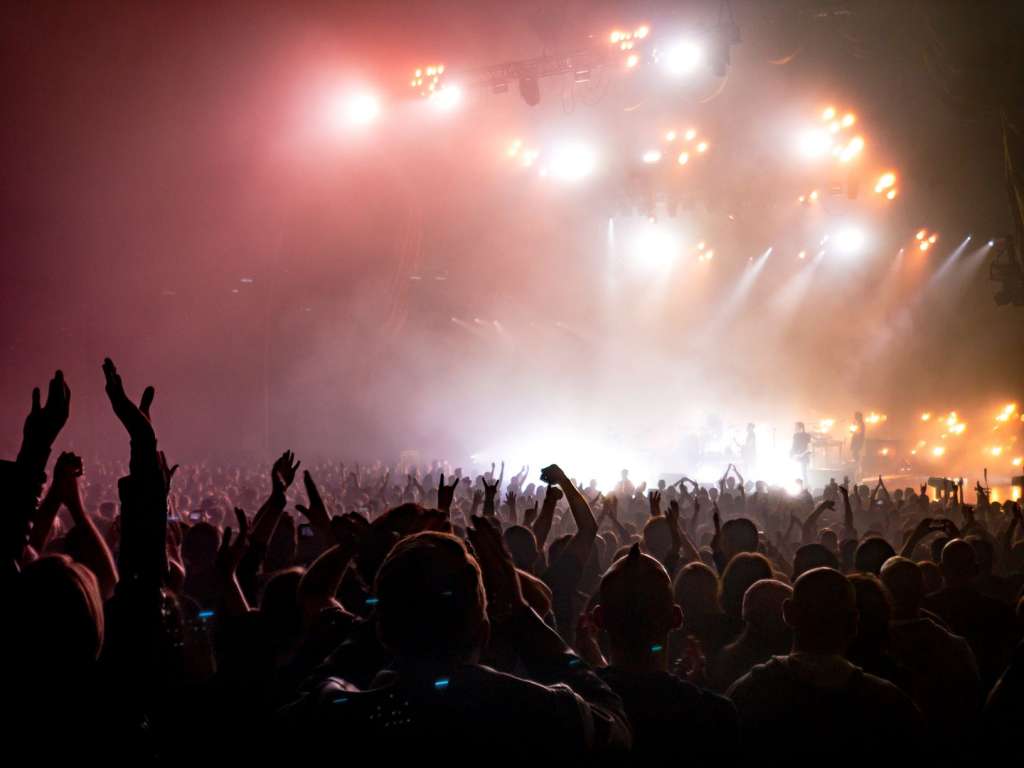 In a place as big and thriving as New York City, it's no surprise that you can find excellent live music every night of the week, and on top of that, you have some of the most excellent sporting events. It's also no surprise this is one of our top reasons to visit New York City, considering its fame for the arts, and its sports teams.
From big names to local bands, drag performances, outdoor music, pub music, and more, there isn't a kind of gig or concert you won't be able to find in New York City. No matter what district or borough you're staying in either, you're most likely always going to be around the corner from something. It's a thrilling prospect and one of the great attractions of such a well-loved city.
You will find some of the biggest, sell-out performances in Madison Square Garden, and Brooklyn's Barclay Centre. And this goes for the awesome sporting events too. Whether you like sports or not, the experience of going to the Yankee Stadium is like nothing you'll ever experience anywhere else.
Baseball, football, basketball, whatever it is you're going to see in New York City, you will not be disappointed in the slightest, even if you don't root for the teams playing, it's magnificent to watch.
7. Times Square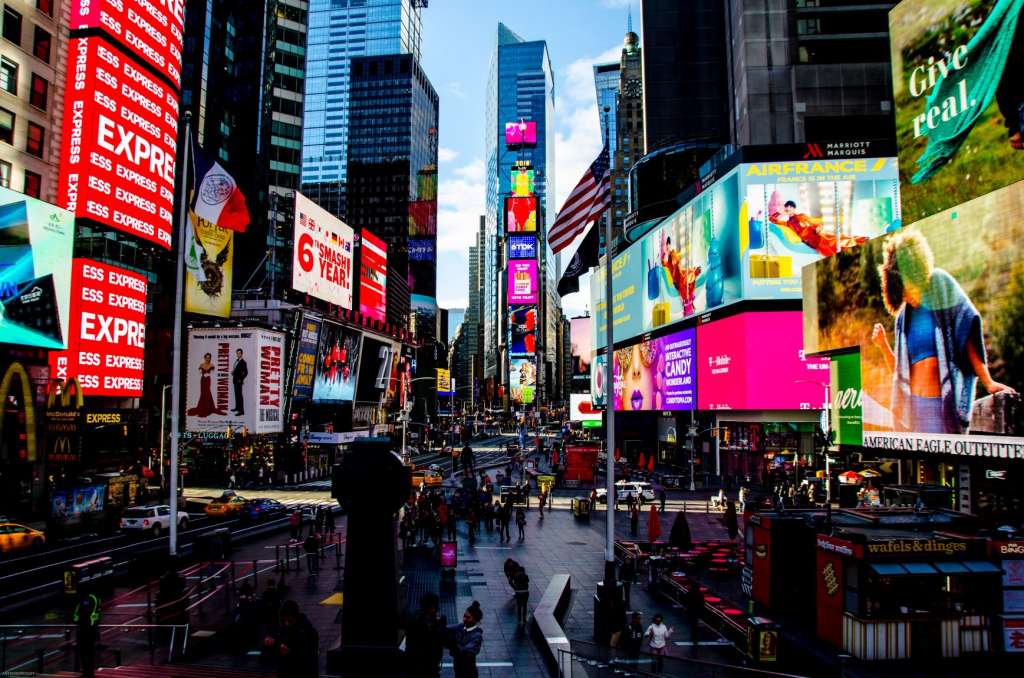 If you're making a trip to New York City, you can't possibly pass up on visiting Times Square. One of the most famous places in the US, and commonly features in some great films, being right there in the middle of it is going to be a whole other experience.
Admittedly, it's not a favourite for a lot of locals. But no one can deny the magical experience of being in the centre of all that glow and bustle for the first time, and if you're never going to experience it again, experiencing it once will be entirely worth the trip.
We'd consider it the closest thing to being inside a science fiction world like Bladerunner or Ghost in the Shell. We also highly recommend experiencing it at different times of day, the dark of the night specifically emphasises just how bright and colourful this place really is.
8. Food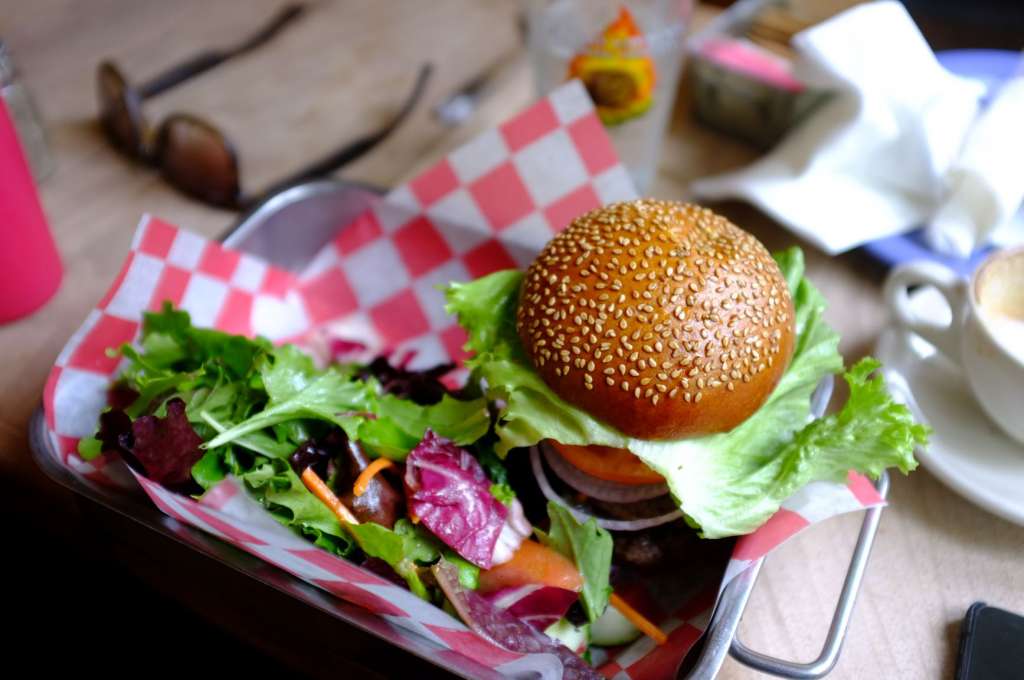 If there's one thing that New York is famous for in all its entirety, it's food. If you're just looking for one of these reasons to visit New York City to convince you, this is my personal favourite. The New York style pizza exists for a reason, after all.
So, from New York pizza to the mass of pretzel, hotdog, and burger joints, diners, and trucks on the high street, and all the way to the Michelin Star restaurants throughout the city like Little Italy and Chinatown. There is such a splendid array of cuisines across New York, in all the boroughs, that you'll want to spend your whole holiday taste testing.
The grand size of the food is a classic USA attribute, but in New York, it truly is supersized. With their pizzas sold by the slice, giant pretzels that you might struggle to eat in their entirety, and stacked burgers, and all of this at pretty great prices, we highly recommend trying to experience as much of the New York cuisine as possible when you visit.
9. Central Park and Prospect Park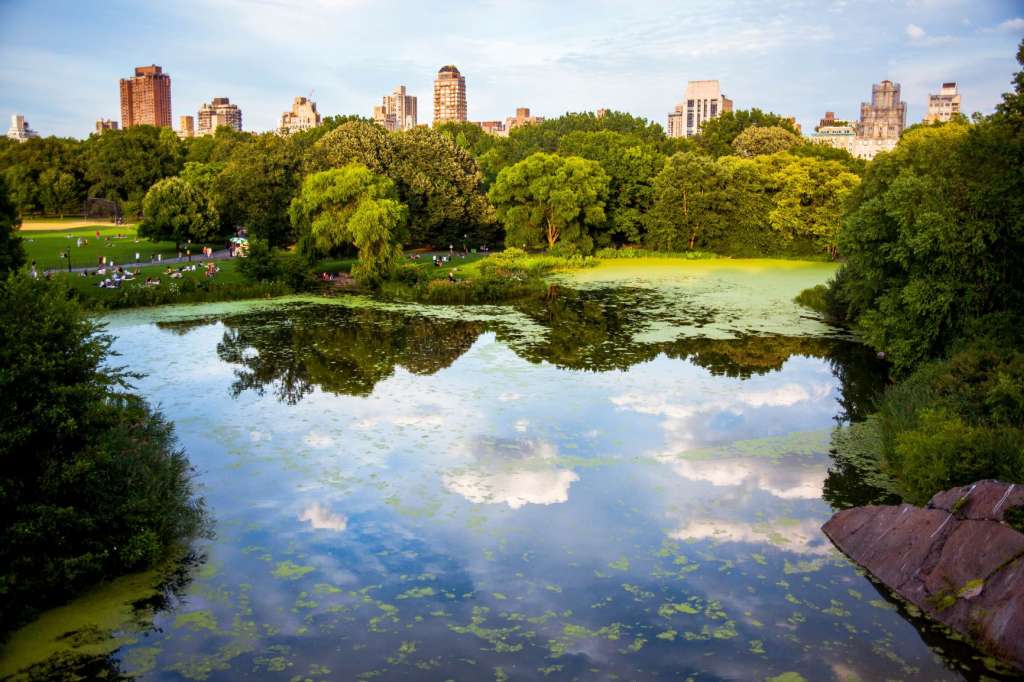 If you're looking for some greenery among the city streets, taking a trip down to Central Park or Prospect Park is a great little afternoon out. Take your dogs, take a picnic, and don't forget a camera, because Central Park is pretty photogenic, and home to many famous spots.
You can visit Strawberry Fields, where John Lennon is commemorated, or the bronze sculpture giving tribute to Lewis Carroll's Alice in Wonderland. Central Park is right in the centre of Manhattan and was created in 1858, surviving through wars and many famous lives, it's not just a lovely park, but a historical site.
If you're up for a more summery vibe, Prospect Park is the one for you. With a swimming pool and plenty of trees to cast shade, it's a great spot when the sky is clear and blue. Designed only 9 years after Central Park, Prospect Park has lived its history too. We highly recommend visiting one of these two spots at least before your holiday is up.
10. Statue of Liberty & Ellis Island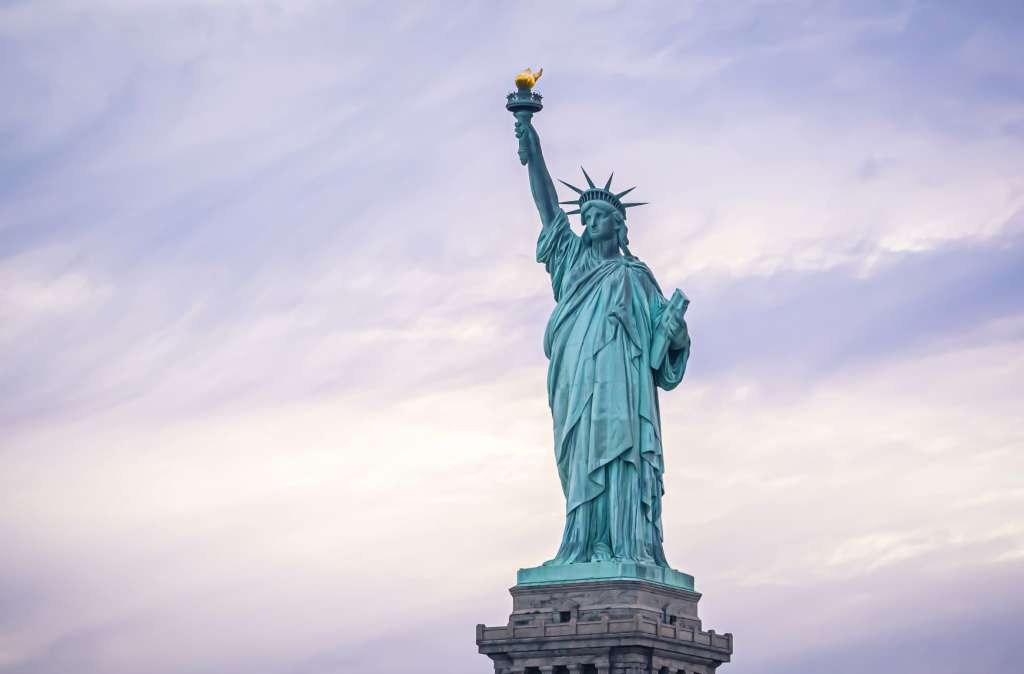 We couldn't end this list without one of the most famous reasons to visit New York City. Unquestionably, the Statue of Liberty is one of the reasons to visit New York City that many would need as their only reason, and with it, a tour of Ellis Island is a great adventure. There's nothing else quite like it, though other destinations have significant monuments, you could easily create a worldwide trip to see them all and find none are alike, all evoking different feelings.
The Statue of Liberty is, of course, a symbol of freedom for the US, and one you can view at your own leisure from the pleasure of a boat on the Hudson River. Alongside it, Ellis Island is a great historical location in New York, a symbol of the American Dream for those who immigrated to America.
You can also book a special ticket to go inside the Statue of Liberty and watch the city from inside the crown, but these tickets tend to sell out very fast, so if you want to do that, we recommend booking it when you book your holiday.
If you want to see more of the awesome attractions and reasons to visit New York City, you can visit the New York Tourism Board where they have a plethora of things to tell you about.
And when you're ready to book your holiday in advance for 2022 or 2023, don't forget to get in contact with a lovely PTS member to book with complete protection and expertise. Or, if you don't know which of our members to choose, you can contact PTS directly at 0207 190 9988.
If you'd like to know more about your consumer protection and how the package travel regulations protect you, don't forget to also visit our pages.
Share This Story, Choose Your Platform!