A lesser-known destination in Europe, but one rich with history and culture, there are many reasons to visit Malta that many may not be aware of.
Though it is a bit more out of the way in Europe (you certainly couldn't just stumble upon it), it is a small, but fascinating destination, and a welcoming one too. It may not be one of the big hotspots, but as we've explored with places such as The Azores, that in itself can be a wonderful attraction for a relaxing holiday.
If you're looking for a remote, calm, and educational holiday in Europe, you probably won't need much more convincing, but here are our top 10 reasons to visit Malta if you're still looking for that extra push.
1. The History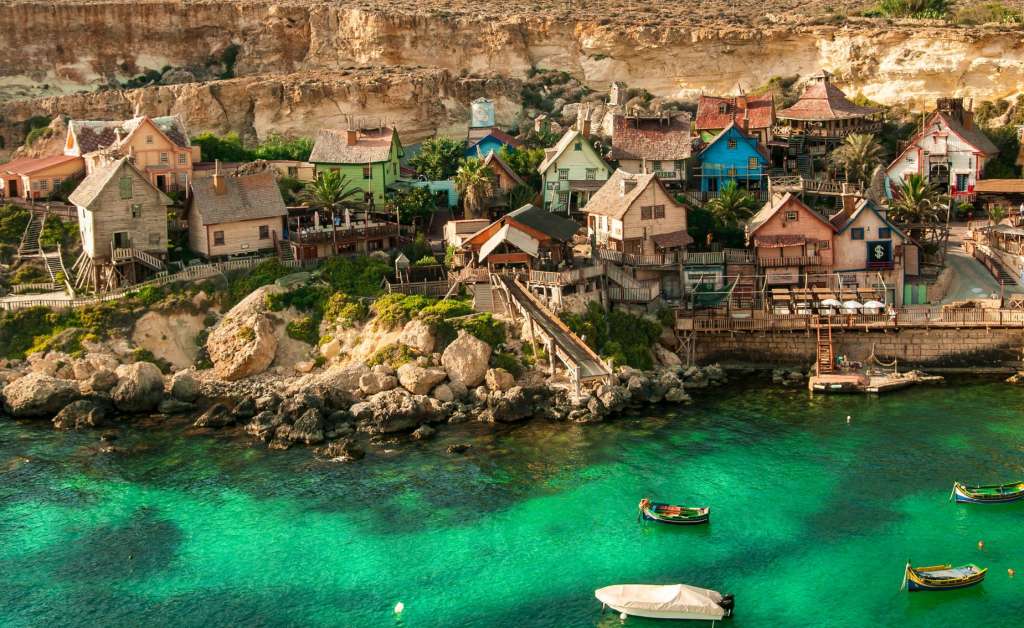 Though this list isn't necessarily going from best to worst, it only seems right to start off with one of the key reasons to visit Malta, and that's the history.
Some of the richest history tracing back to the beginning of civilisation can be found in the modest island of Malta.
A nation that has been conquered by Arabs, the Normans, and the Aragonese, with the Phoenicians, Carthaginians, and Roman leaving their mark, it is steeped in history and culture from all across Europe.
This mark isn't just in the knowledge either. All this history has left behind temples, ruins, and shipwrecks. Adventure and time have left Malta with some of the oldest freestanding megalithic temples in the world, monuments even older than Stonehenge.
In a place that so many civilisations have passed through, it will be a true experience to explore that land and take in the sights of the ruins of the past.
2. Scuba Diving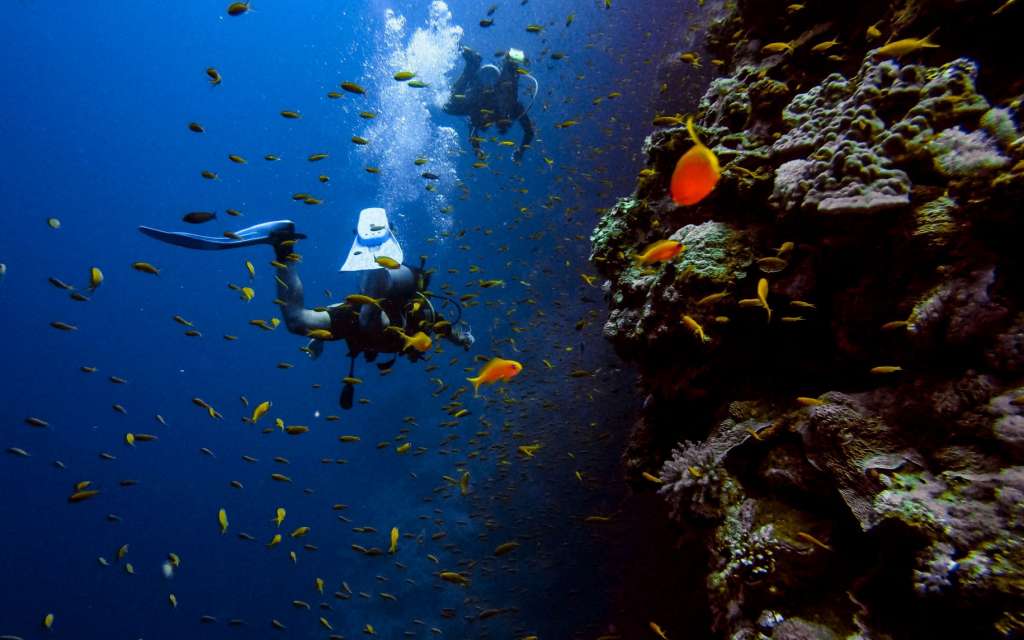 Being a Mediterranean island, it's no surprise that the expansive ocean within easy access is one of its greatest qualities. But it's not just the ideal ocean spot for that alone, the sea surrounding Malta is almost definitely a perfect choice for beginner divers and one of the best reasons to visit Malta.
If you're still new to scuba diving, or simply looking for a clear, serene spot to do so, Malta is the place for you. With 20 metres of visibility in the water, a low risk of encountering dangerous life forms, and plenty of reefs, caves, and wrecks to explore, there is no more ideal spot to start than the sea surrounding Malta.
Crystal clear waters, a range of different diving spots and equipment, and the ability to get diving qualifications from as young as 10, it's not just a perfect place for adults, but families to explore the depths as well.
3. Beaches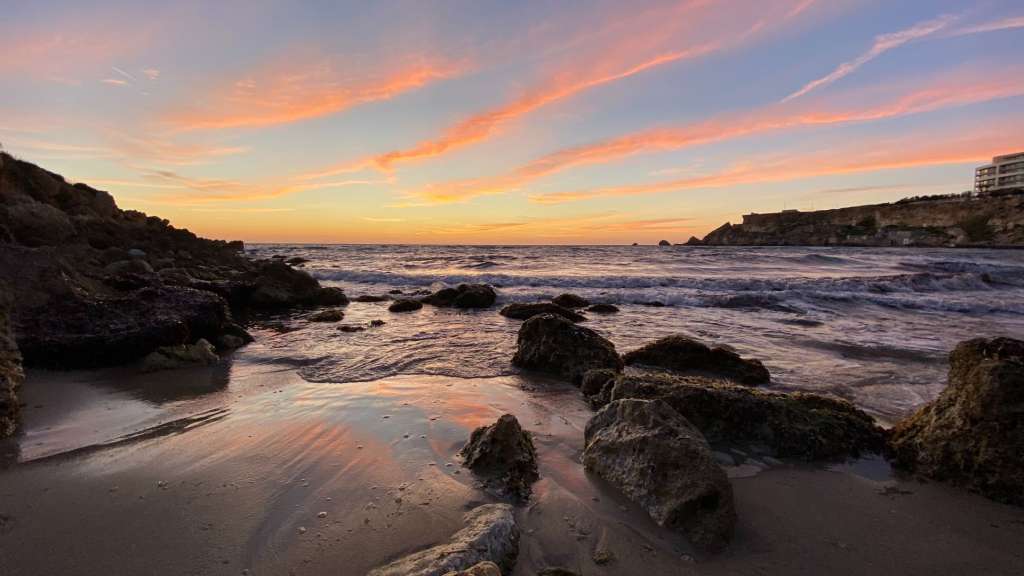 To enjoy the clear waters and the warm sun while having a more classically relaxing holiday, Malta also has some stunning beaches.
From small, intimate beaches like Ħondoq ir-Rummien, situated by the village of Qala, with clear waters, and above water caves perfect for snorkelling. All the way to bigger, family beaches, like Għajn Tuffieħa, situated below beautiful hills in an unspoiled area.
There is a beach for each kind of traveller in Malta, whether you're going alone, travelling with friends or family, looking for some activity, or wanting peace and quiet, you can find exactly what you're looking for and relax.
4. The Food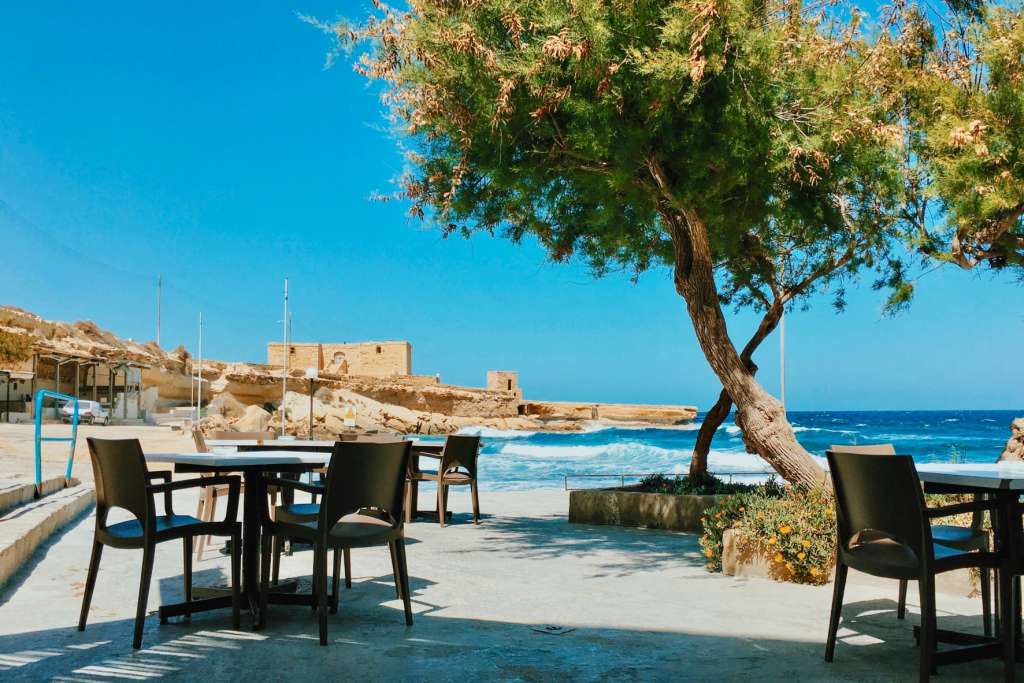 There's nothing quite like some good food to round out your holiday, and if you have a real taste for trying new things, Malta's more eclectic cuisine will be right up your street.
The food is this way because of the many civilisations that have occupied these islands over the years, bringing together all of Maltese history in their fantastic cuisine, so not only can you treat your taste buds, but you're getting just a taste of Malta's history with it.
The most traditional Maltese dishes lean towards a Provencal cuisine more so than Italian, as might be expected. Meaning a lot of traditional dishes are cooked in wine, a tempting treat for wine lovers among you.
There's also an abundance of fresh fish dishes, which are vibrant with the many fish that are caught on the islands themselves.
5. Gozo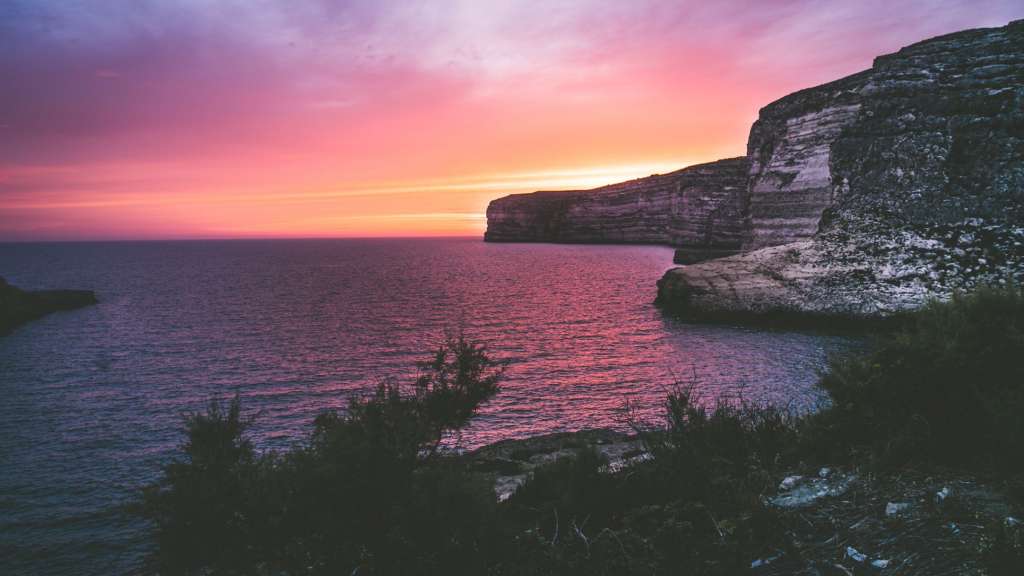 Malta is actually made up of three islands, and while Malta itself is the biggest and most commercial island of the three, Gozo and Comino are equally stunning in their own ways.
While Comino is the smallest island and mostly uninhabited and untouched, Gozo is a natural haven you won't want to miss out on. Whether you go for a day trip or your entire holiday is spent there, Gozo is only a short 25-minute ferry journey from Cirkewwa, and truly immerses you in the wildlife.
It is an experience for visitors and locals alike, with a much sparser and more rural atmosphere, away from the bustle and tourist stops of Malta itself.
Traditional experiences are on offer across Gozo, from milking goats and experiencing the process of making delicious cheeses from it, to some of the world's oldest standing temples. There are hotels ranging from luxury to cosy, all catered wonderfully to the experience you're there for.
We'd recommend you make a whole holiday of Gozo alone.
6. Walks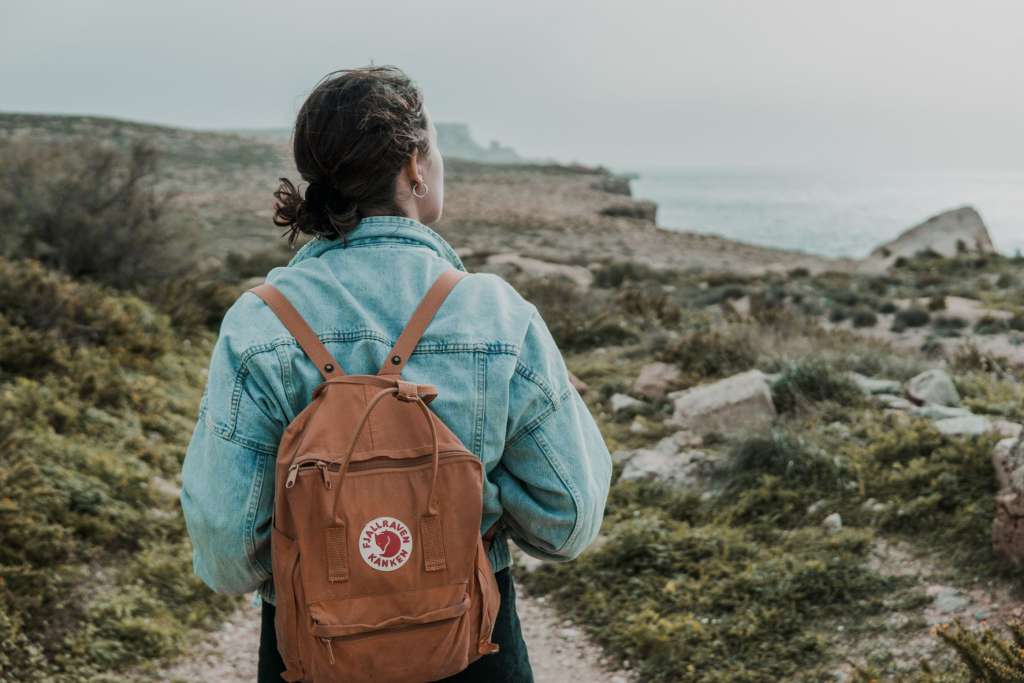 And of course, we couldn't mention the rural, untouched sides of Malta without bringing all that beauty together for some stunning walks around the islands.
And despite being a small, and easily explorable selection of islands, there is a wide variety of walks to take, from gentle slopes, to scaling cliffs, there's a little something for everyone. The range also means you can dedicate your holiday to walking and never get bored with each view encompassing something different to the last.
From windmill walks, to watch tower walks on Malta, viewing the older structures and architecture, to the Comino walk, and the stunning Xagħra Heritage Trail on Gozo, there'll be natural walks and cultured walks to explore everywhere in Malta.
Just remember to take sun cream for soaking up those 12 hours of Malta daylight all year round.
7. Abseiling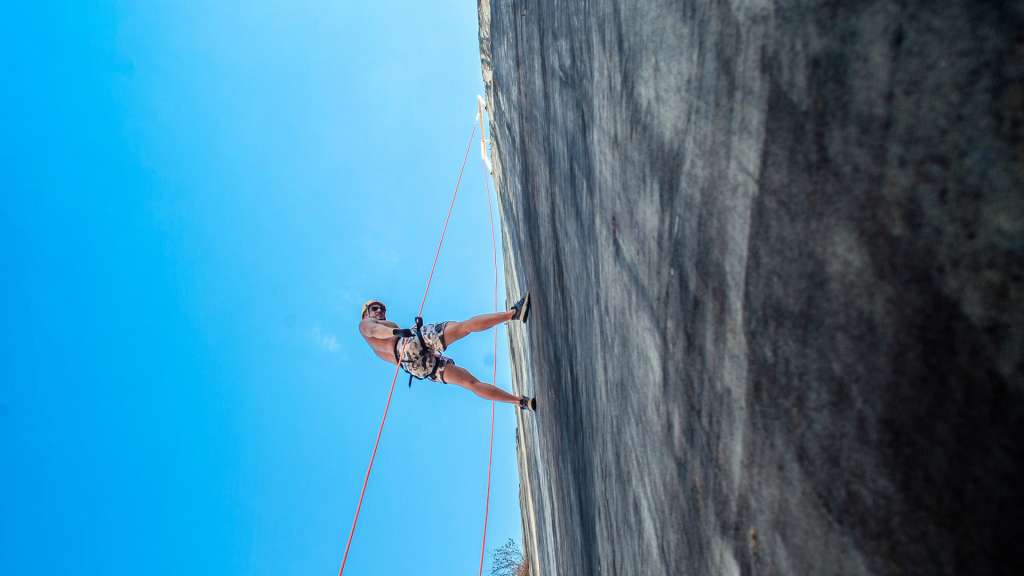 Something for those yearning for an adrenaline kick on holiday, is abseiling. While it's not for everyone, there's no denying that Malta is one of the most gorgeous places to do it. Perhaps even enough so to make it worth a try for those of you who might never try abseiling again.
Malta is pretty much a completely paradise for Abseiling. Glorious cliffs and infinite coasts, plus the wonderful views and scenery, if you're going to try an activity like this just once in your life, we highly recommend Malta for it.
There is also a range of different companies and packages, whether you want a very beginner friendly, guided experience, or you want a lot of free rein once you've had perfect locations selected, there are a myriad of great guides to explore and tour you around some stunning places.
8. Affordable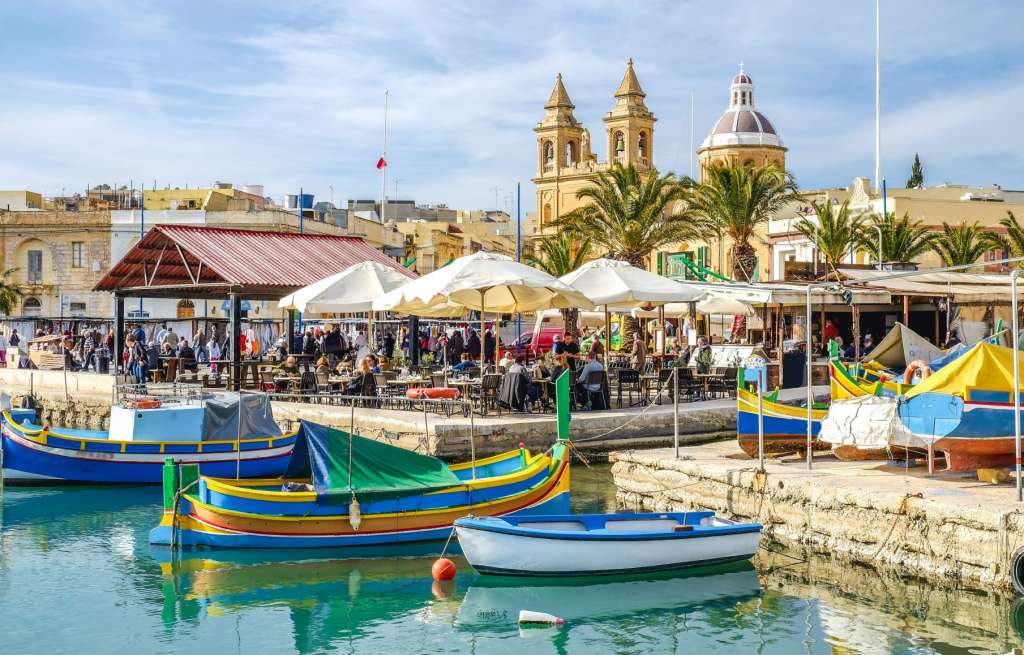 There's nothing quite like a long, relaxing holiday by the clear blue Mediterranean ocean, surrounded by gorgeous wildlife, lovely people, and teaming amounts of history, that's also really affordable.
Perhaps not the most exciting point on this list, but pricing in Malta is generally 20% lower than in mainland Europe, so you can get even more excitement out of your money, or have a glorious but cheap holiday, and have enough to return for more.
The customary 10% tip at a restaurant may be the biggest hole in your pocket, if only because you'll enjoy the food so much, you'll be buying many courses.
9. Endless Sunshine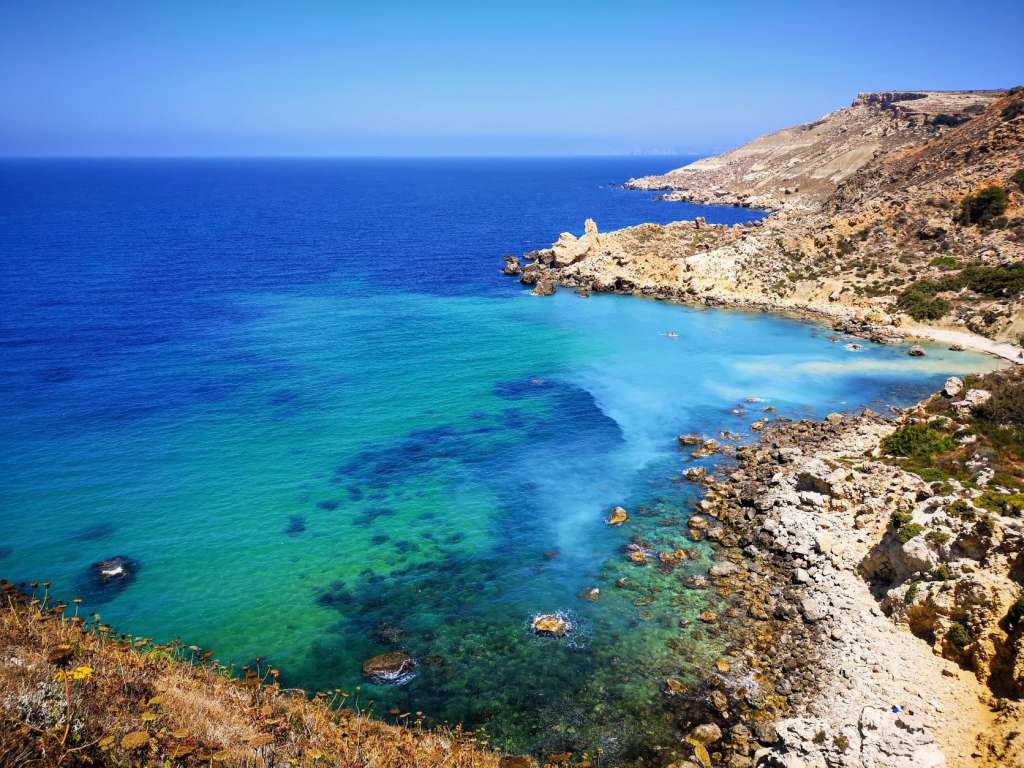 So perhaps 'endless' is an exaggeration, but for 300 days a year, you can enjoy 12 hours on sunshine a day, and that feel infinite on a beachy holiday.
Especially for a summer holiday, this just makes up the paradise that Malta is. Whether you want to sun bath, take in the warmth on a hike, watch the sunset and rise and glimmer over the ocean, Malta's endless sunshine makes it such an ideal spot for a summer holiday, with no worries of getting chilly.
10. Nightlife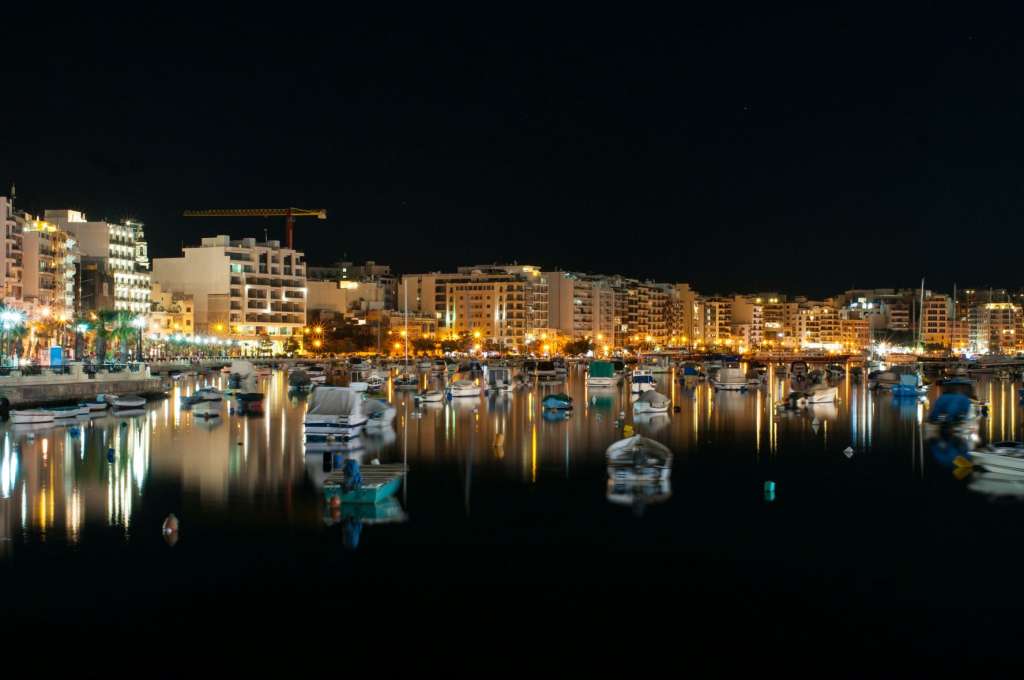 If you're more of a city folk and aren't yet convinced, we've got just the lure for you in the form of Malta's nightlife.
When you're done relaxing on the beach in the long-lasting sunshine, and the moon has begun to rise, you can't miss out of the great nightlife of such a small, welcoming community.
From bars and clubs, casinos and theatres and restaurants, there's a little something for every night owl trying to get the most out of your time abroad. As well as a myriad of festivals to explore.
There are beachside bars, and city centre clubs, old architecture transformed, changing Malta into a different place under the darkness of the night. So, don't worry if the walks and diving isn't for you, there's definitely something that is.
And that's our top 10 reasons to visit Malta. If you'd like to learn more about all the awesome things you can see and get up to on the islands, visit the Visit Malta tourism board. Or, to get booking, get in contact with a lovely PTS member. If you need assistance picking which of our great members to book with, you can call PTS head office at 0207 190 9988.
If you'd like to learn more about your consumer protection at the moment, or the package travel regulations, you can also check out our pages and our blogs.
Share This Story, Choose Your Platform!