You couldn't possibly visit Portugal and not take at least a trip over to Madeira for the day. Truthfully, you're going to need a whole holiday for the beautiful island alone, and here are 10 reasons why to visit the mesmerising country known as 'The Floating Garden'.
1. Porto Santo Island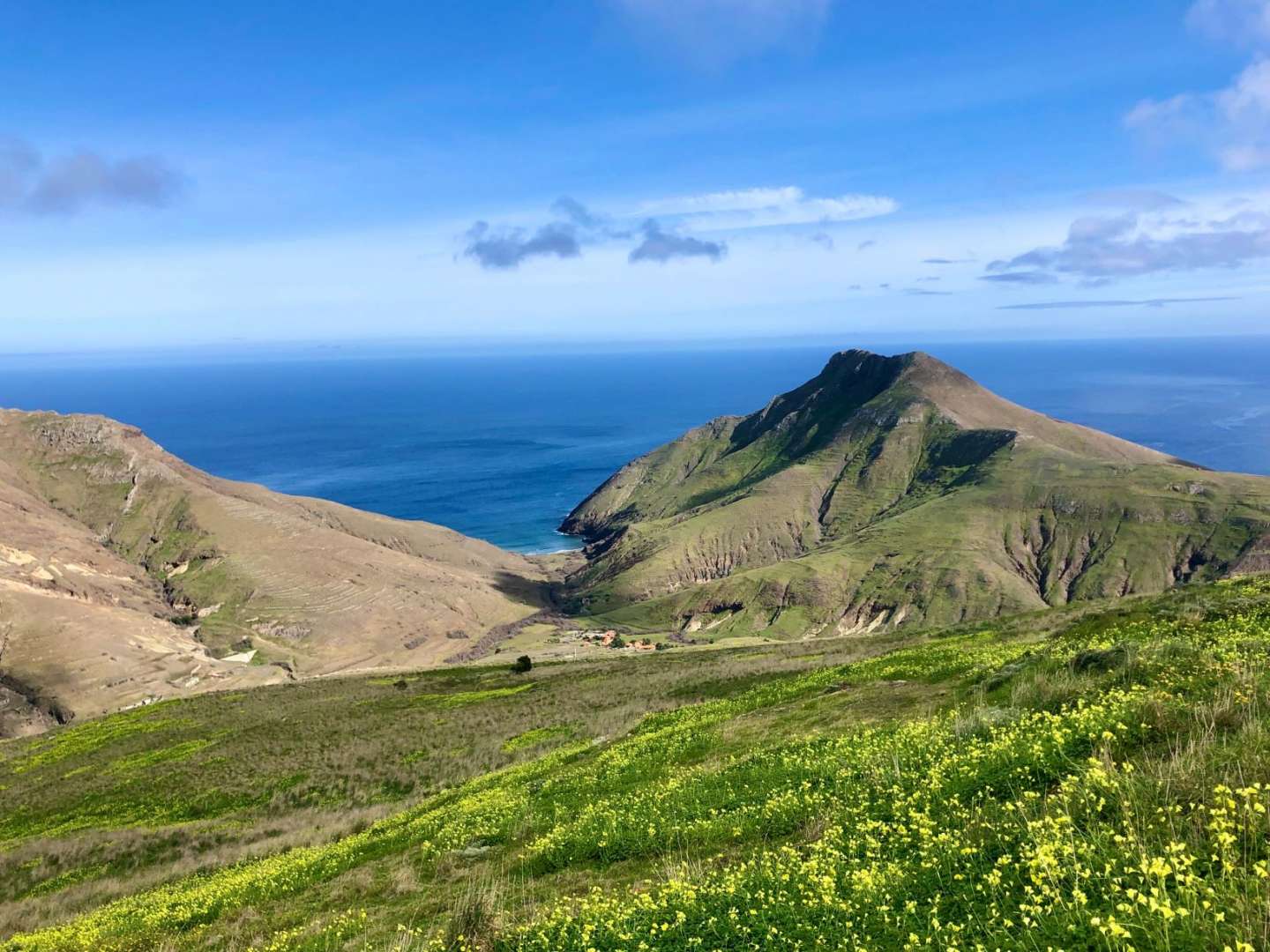 If you want to go somewhere peaceful and quaint, Porto Santo Island is the perfect place for a simple, but traditional visit.
With long, golden beaches and a town that serves traditional Portuguese seafood cuisine, it's isolated and romantic. A stunning little place to relax and drift away from the rest of the word for some much-needed peace of mind.
Northeast of Madeira and one ferry trip away from the main island itself, you can enjoy the lull of the waves on your journey there too, so not a moment is wasted.
2. Funchal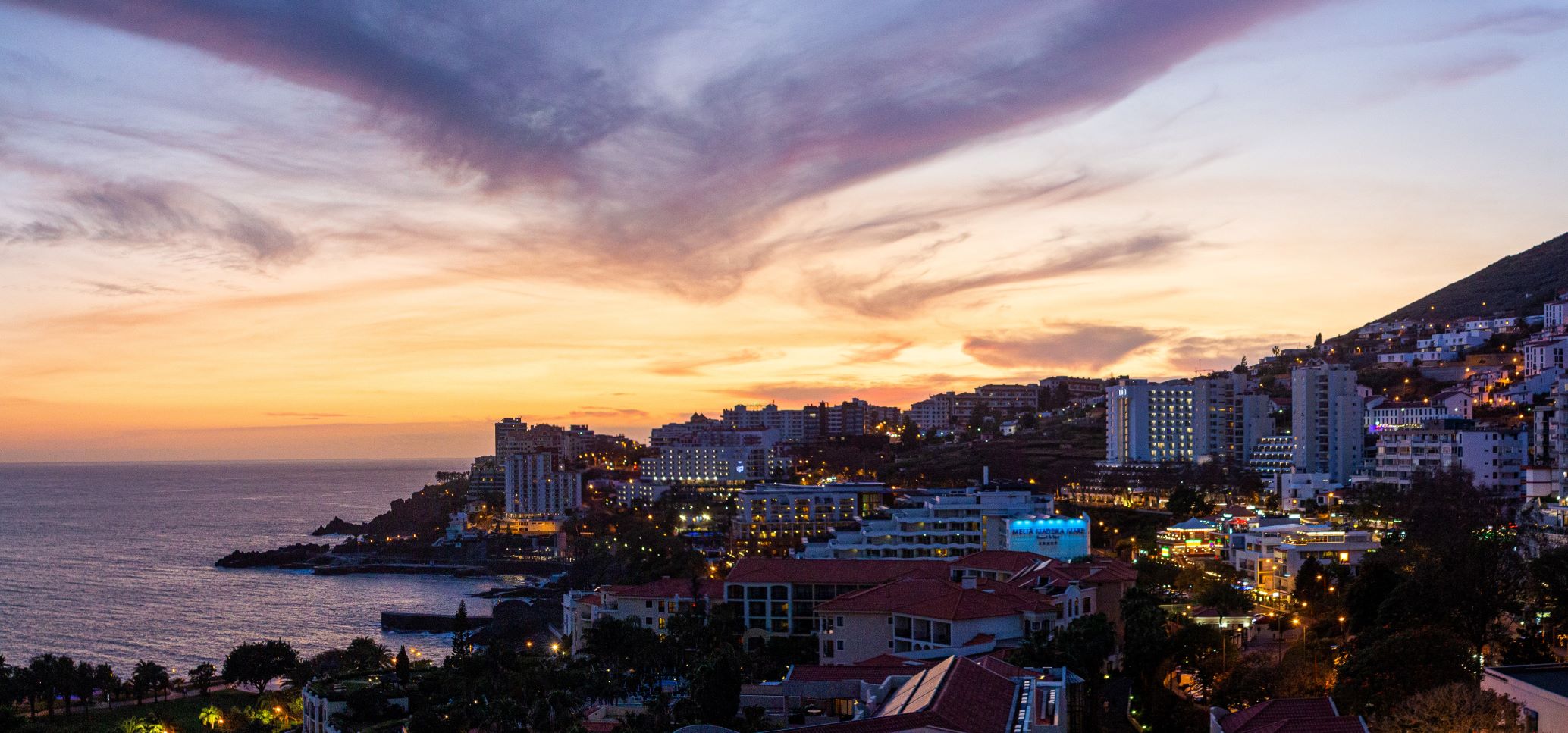 It's pretty unlikely to visit a country without going to the capital city at some point, and that is especially true with such a gorgeous city like Funchal in Madeira.
A historical town that's well loved and well worth loving, Funchal is a changed city from its pirate days. Yet it doesn't lack that timeless charm that keeps people visiting.
Known for its modern style, exquisite restaurants, enchanting natural aspects and consistently warm weather, it is a city you must visit when you go to Madeira. Whether you stay only for the day, or spend a whole holiday exploring it's charm, it's not a spot you want to miss.
It is surrounded by verdant flora that blooms all year round, mountains, and facing the deep ocean. And Funchal is not only a wonderful nature spot, but a thriving city with an exuberant night life and a wealth of style. It is well suited to all kinds of visitors and a great place to start your journey.
3. Camara de Lobos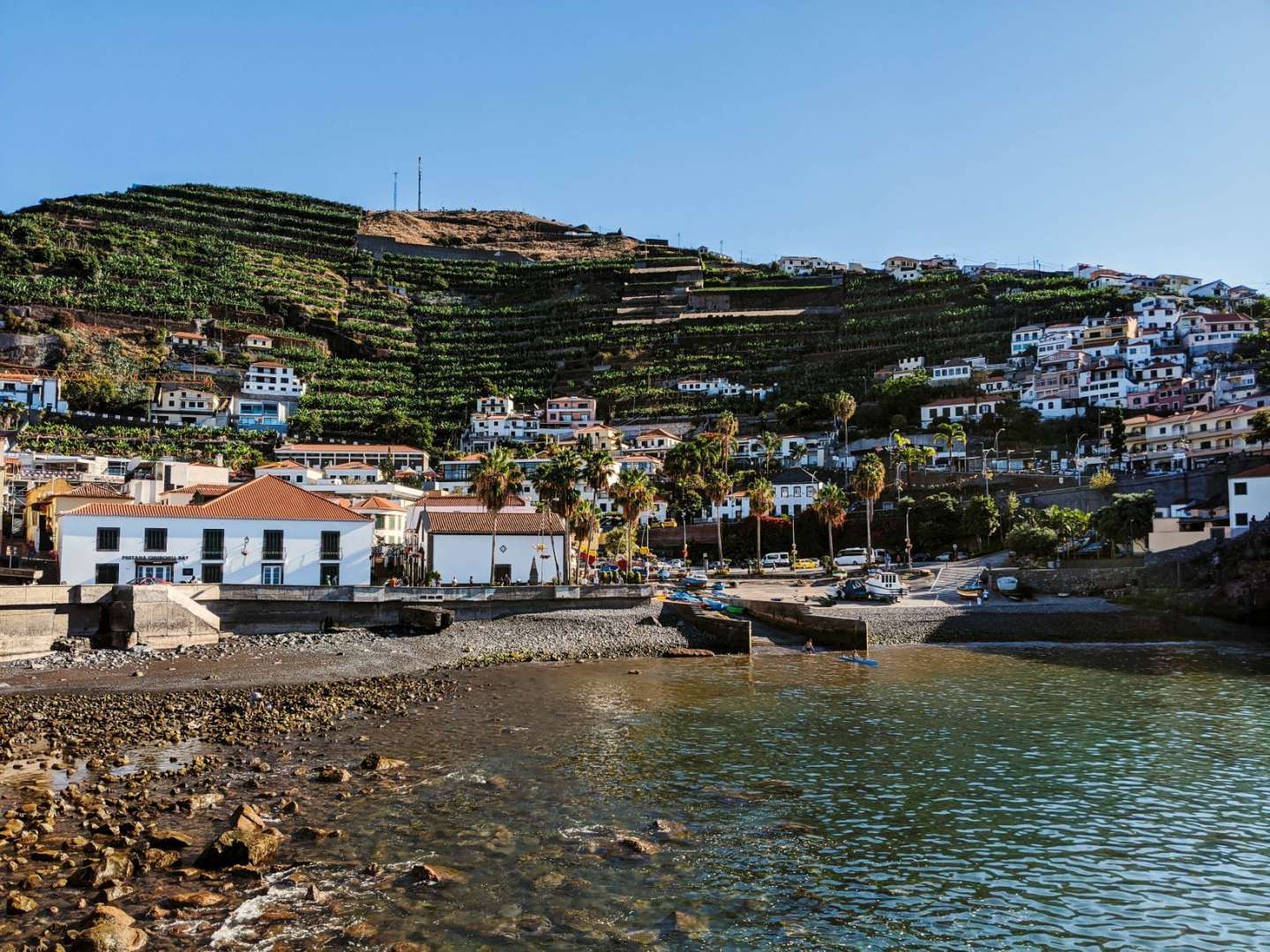 Camara de Lobos is a parish a seaside town that shares an economy with Funchal. Its location is stunning, wrapped at the back in mountainside and flourishing against the vibrant ocean.
The waterfront alone is stunning, scattered with wooden fishing boats luring you into the anticipation of their glorious fresh seafood.
Getting to the pebble beach, Praia Formosa, it is peaceful and scenic, perfect for taking in the town itself.
Colourful and full of life, it is one of many quaint and unique sites you'll find on Madeira. It promises many delicious meals, as well, with the main occupation being its fishing culture. So even if you visit for an evening alone, you'll find your taste buds tantalised with this village and the view only makes it all the sweeter.
You can drink poncha down on the pier while you eat and enjoy the atmosphere of those flocking to the bars and restaurants to socialise.
4. Levada Walks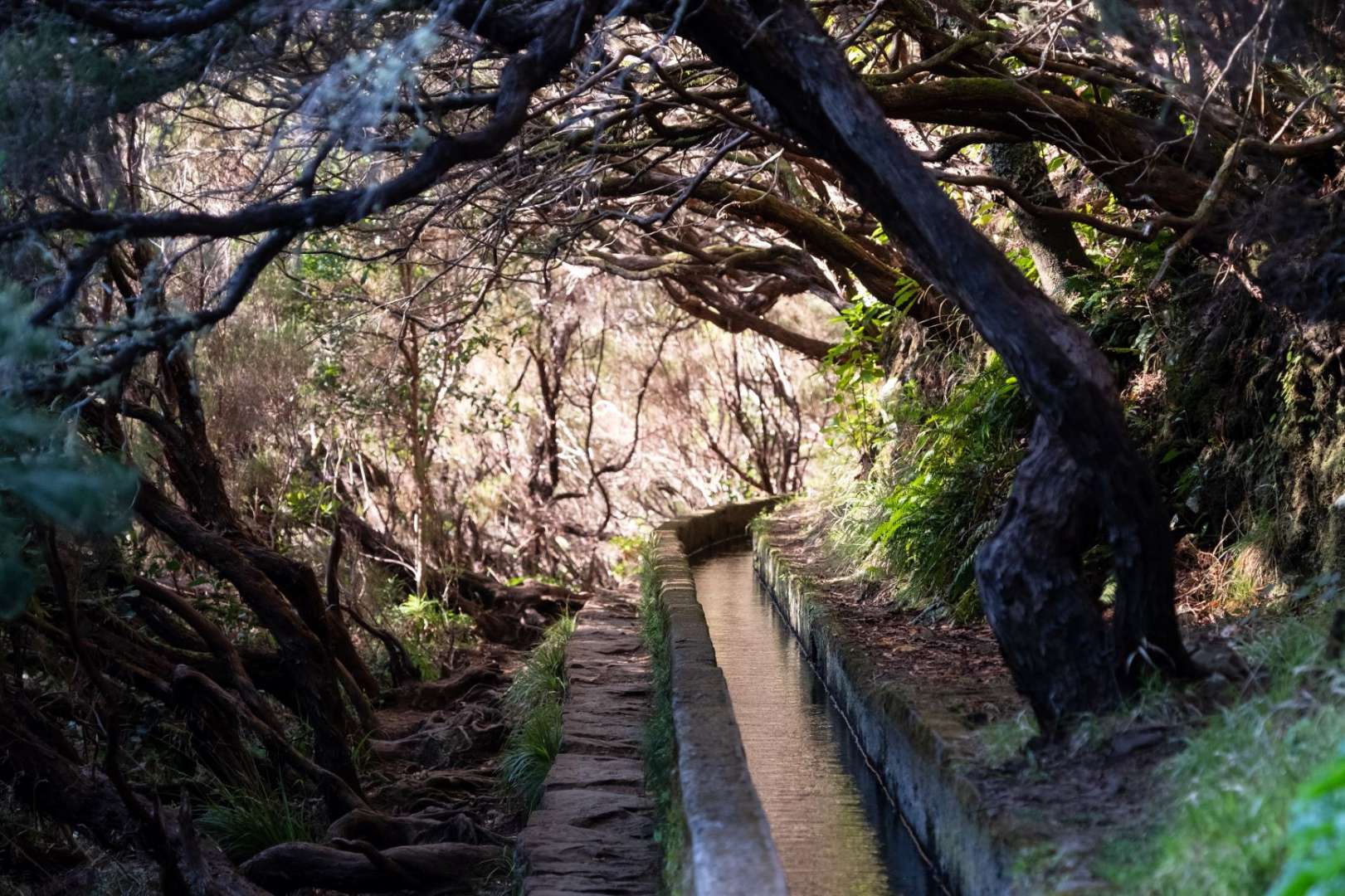 Beyond the beauty of the cities, towns, and people there is all the wonderful things you can do in Madeira that allow you to appreciate all it has to offer.
Though it is hard to pick just a few, one of these activities must be the Levada walks and hiking trips you can take. Scaling the mountains that surround the island, walking along their peaks and mapping out the terrain of the entire island itself may seem for the younger and lighter-footed, but this is not an adventure that can be missed.
Seeing them from a boat or plane or far below is a sight in itself. But being up close in nature is a treat to all the senses, feeling the rich air and breathing it in is an exhilarating thing.
There are trails and footpaths along a water course for you to follow that are very accessible and a breeze to walk. Just bring the right footwear and pick a path to set off on your adventure, it's simple as that.
Despite its simplicity and ease, it one of the most breath-taking sights, and a popular activity because of it. You are sure to meet other tourists and locals alike on the trails, so prepare to be stunned in like-minded company.
5. Porto Moniz Natural Pools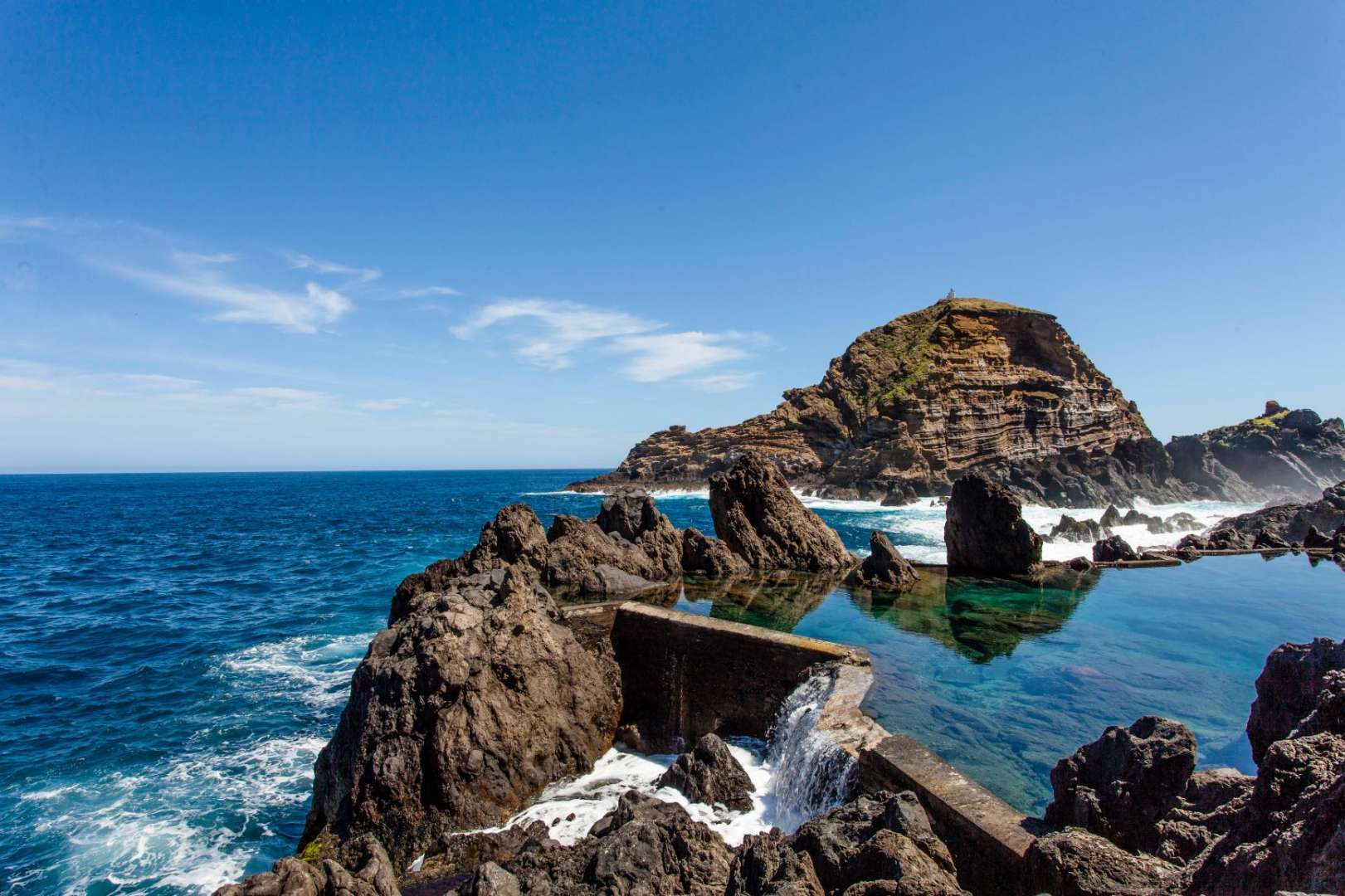 When it's time to relax there is nothing like submerging yourself in the water and soaking in the sun with coolness on your skin.
The natural pools on Porto Moniz combine the fascinating creations of time and nature, with the comforting presence of people. Bringing modern elements to a preserved natural place to thoroughly enjoy the splendour that the world creates.
These pools are crafted naturally of lava rocks, the ocean's crystal-clear tides lapping over to fill the pools themselves. So you can enjoy the bizarre nature of these structures with the glorious expanse of the ocean. It is by far the biggest attraction of the village of Porto Moniz.
Located near an aquarium, and kept safe with lifeguards and a children's playground, the natural pools are a great place to relax in the lull of the day.
6. Dolphin and Whale Watching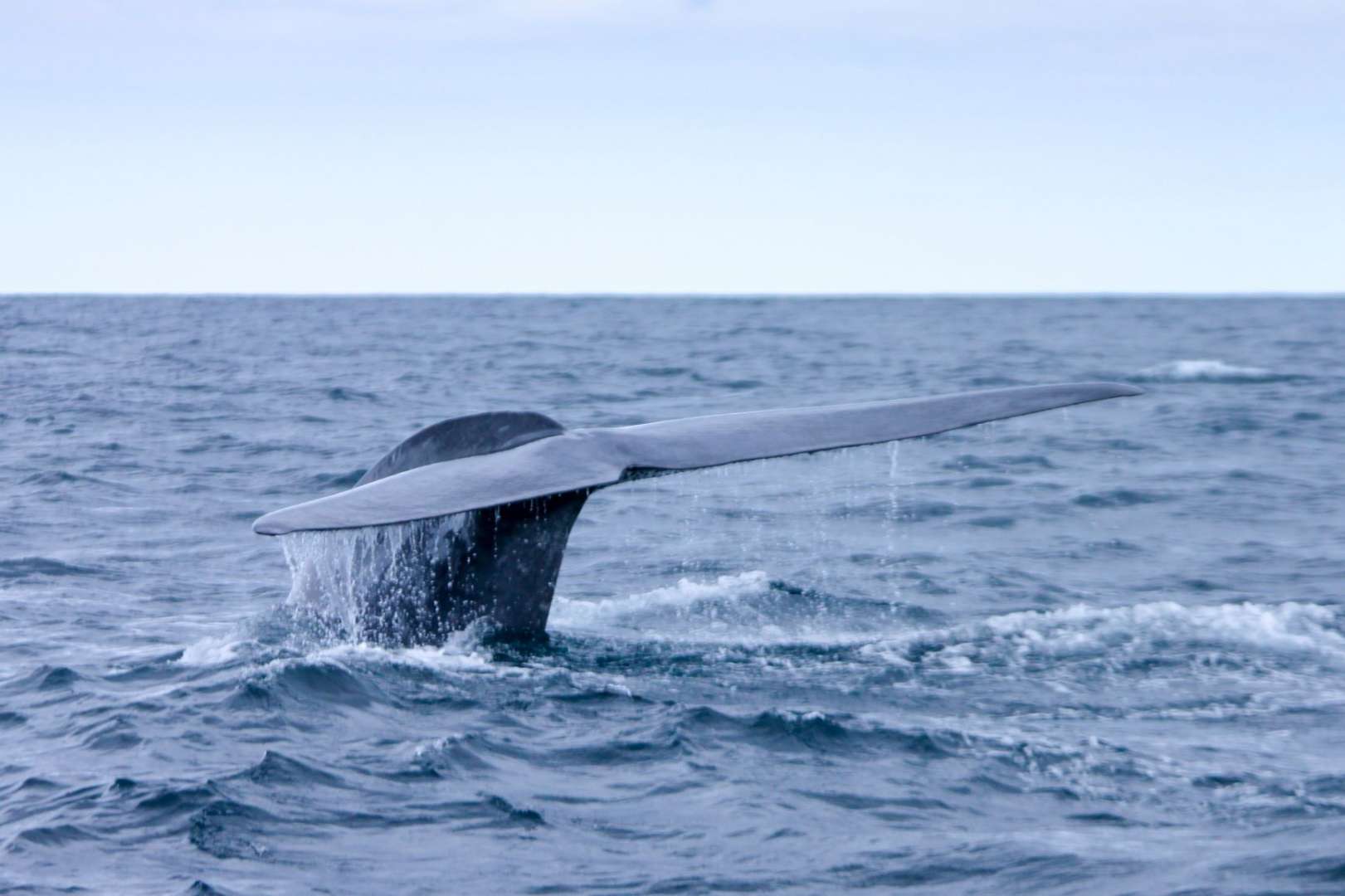 And of course, how can we present to you all the beauty of Madeira's natural environment without offering a treat for the creature lovers?
As an island with a ban against whale hunting, Madeira has become somewhat of a sanctuary for ocean life such as whales and dolphins, and it's not hard to spot a few on a visit there.
Both of these majestic creatures pass through the Archipelago of Madeira every year. 28 different species of whales having already been identified around Madeira. This gives you the ability to see a third of all known species all from this one island.
This is also home to the rare Mediterranean monk seal, that you might see if you're lucky.
The Whale Museum of Madeira makes some recommendations for these encounters, and as long as you remain respectful to these rules, you can take in the once-in-a-lifetime view with awe on Madeira's whale and dolphin spotting safaris.
7. Botanical Gardens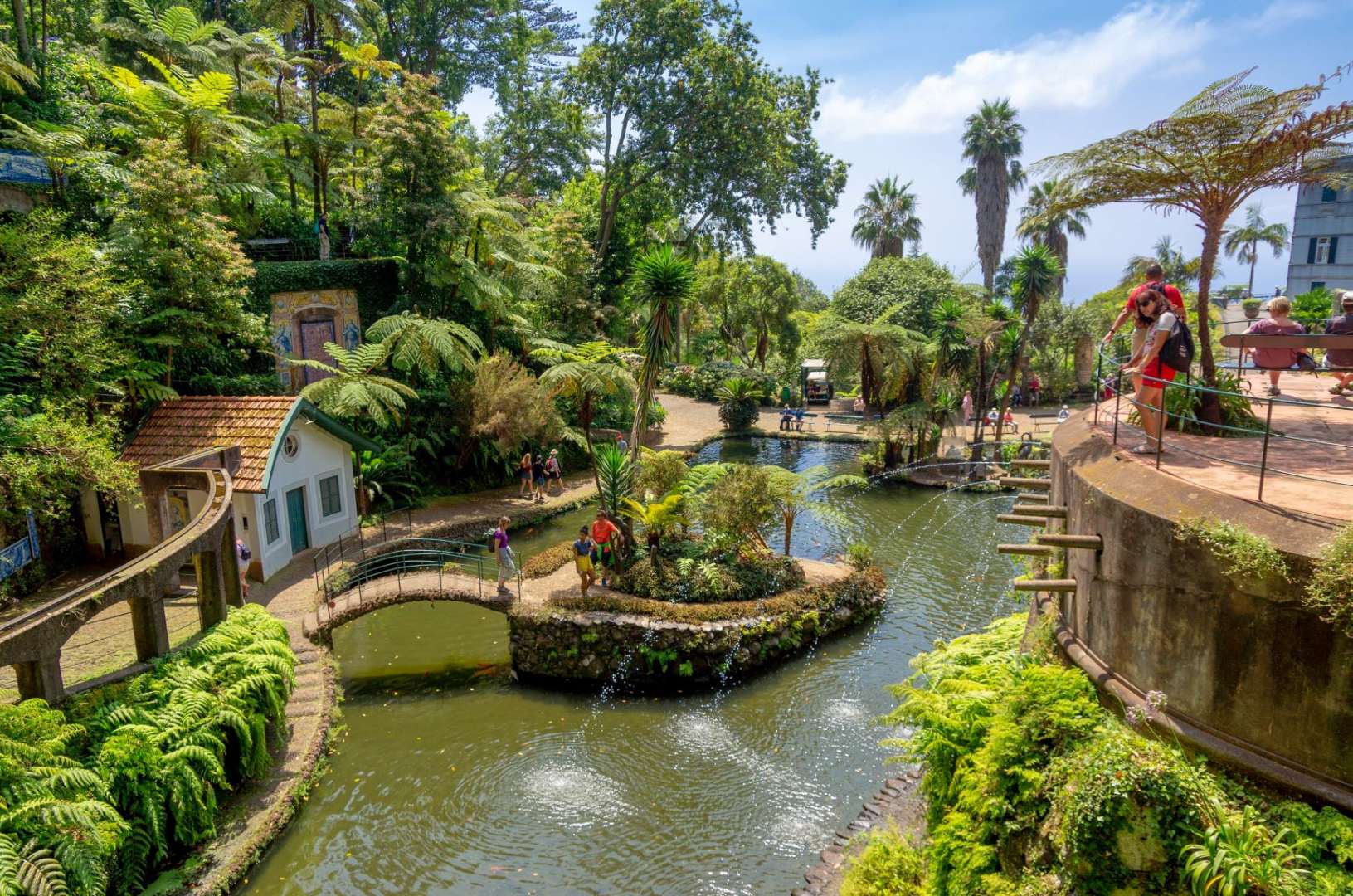 For those who appreciate a more cultivated side of nature, the botanical gardens are the perfect visiting spot.
The botanical garden in the centre of Funchal was built in 1960 and is still just as magnificent today.
A harmonious and vibrant display of exotic plants, the perfect climate conditions to help this vegetation thrive, and home to Madeira's Science and Culture Centre, the botanical gardens aren't just a place of beauty, but of knowledge too.
Here you will find many species of plants and flowers you would not in our cooler climate. They're all cared for and arranged perfectly to take advantage of all the things each and every one has to offer.
There is an entire section of the garden dedicated to wildlife from Atlantic islands such as Madeira itself. On top of that  there are four other sections including one entirely for trees, and another for tropical life. So there isn't a moment that you won't be interested in all there is to see.
8. Monte Toboggan Rides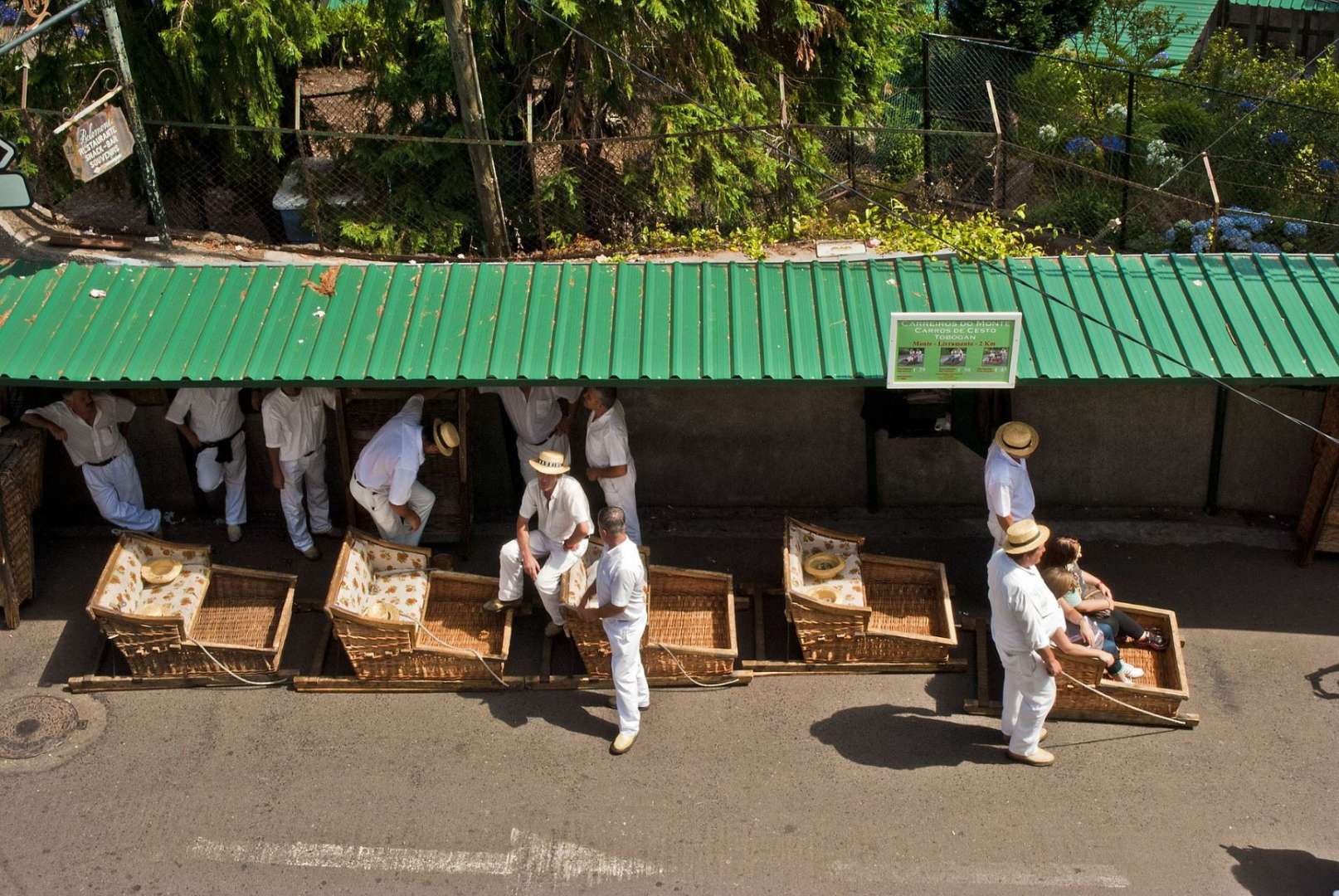 A smaller activity that won't take you all day, toboggan rides are synonymous with Monte.
It is an activity with a lot of history too, originally appearing around 1850. Residents used to use toboggans as a fast way to get from Monte to Funchal.
Now a fun tourist attraction, these toboggan rides are a thrilling experience as you're sent winding down narrow streets to Funchal at speeds going up to 48 km/h. The toboggans are two seaters made of wicker that glide on wooden runners as you're pushed by two men with rubber soled shoes that they use for brakes.
Only a 10-minute trip down from Monte to Funchal but entirely safe, these toboggan rides are a wonderfully fun contrast to the cable car rides in the other direction. They add a little high-speed adventure to your city visits in Madeira.
9. Beaches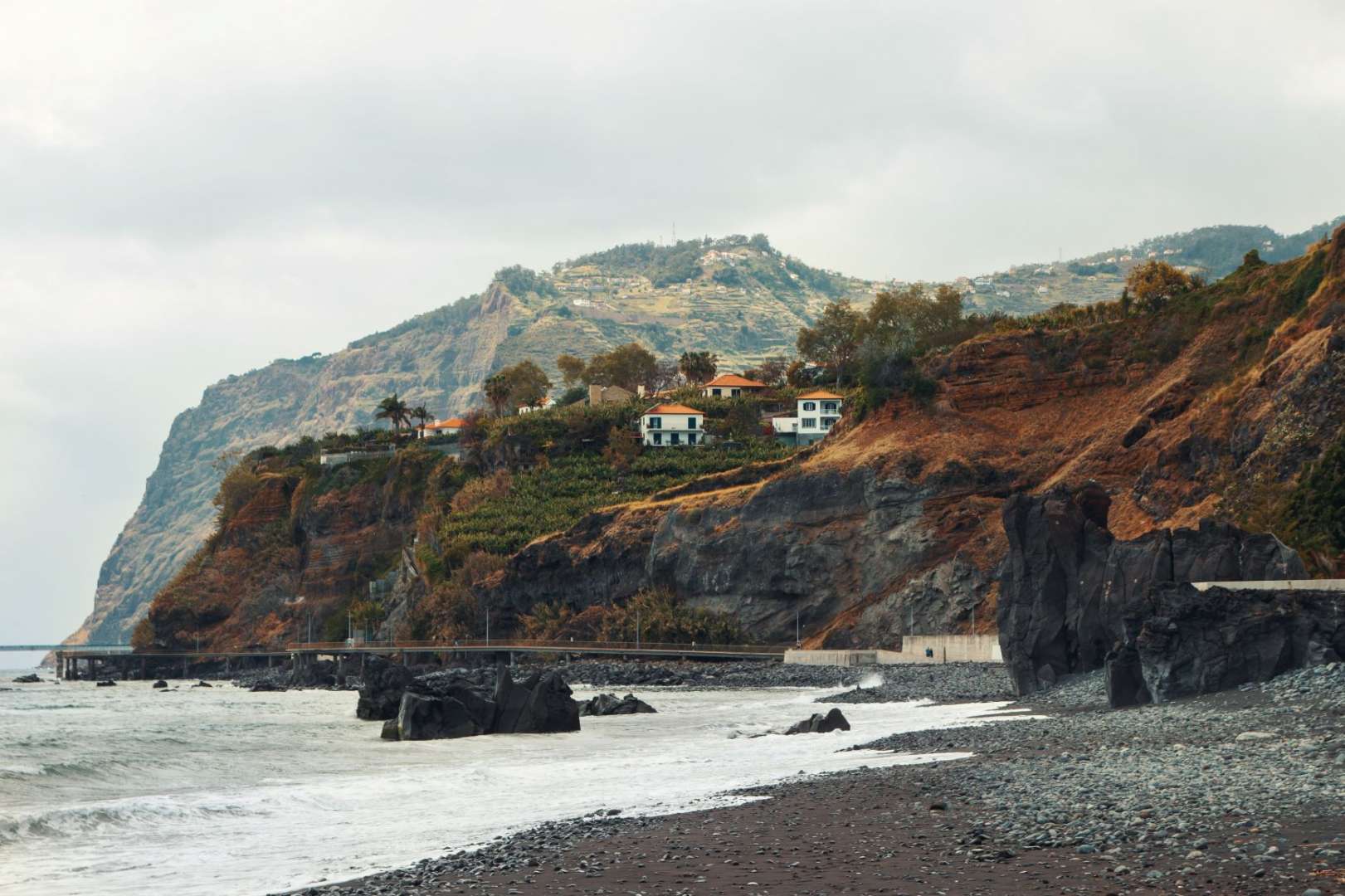 A classic destination for anyone going to a warm country like Madeira, it's hard to choose which of their many wonderful beaches to go to. With such a range, from popular beaches, to wild beaches, to small beaches and pebble beaches, there's some ocean-side trip for everyone.
A favourite, however, is Paul do Mar, a well-loved pebble beach also known as Ribeira das Galinhas (chicken river).
With a pleasant atmosphere, gorgeous landscape, and not too many people to make it crowded, Paul do Mar has nearby amenities as well as local surfing events that attract surfers from all around.
With family friendly areas and everything you could possibly need in short range; Paul do Mar is a wonderful place to relax close to town and enjoy the culture of the people and landscapes without straying into nature.
It is also the wonderful host to a local festival, Festa de Lapa, that celebrates limpets. You won't find yourself with a dull moment at Paul do Mar beach.
10. Thrilling Sports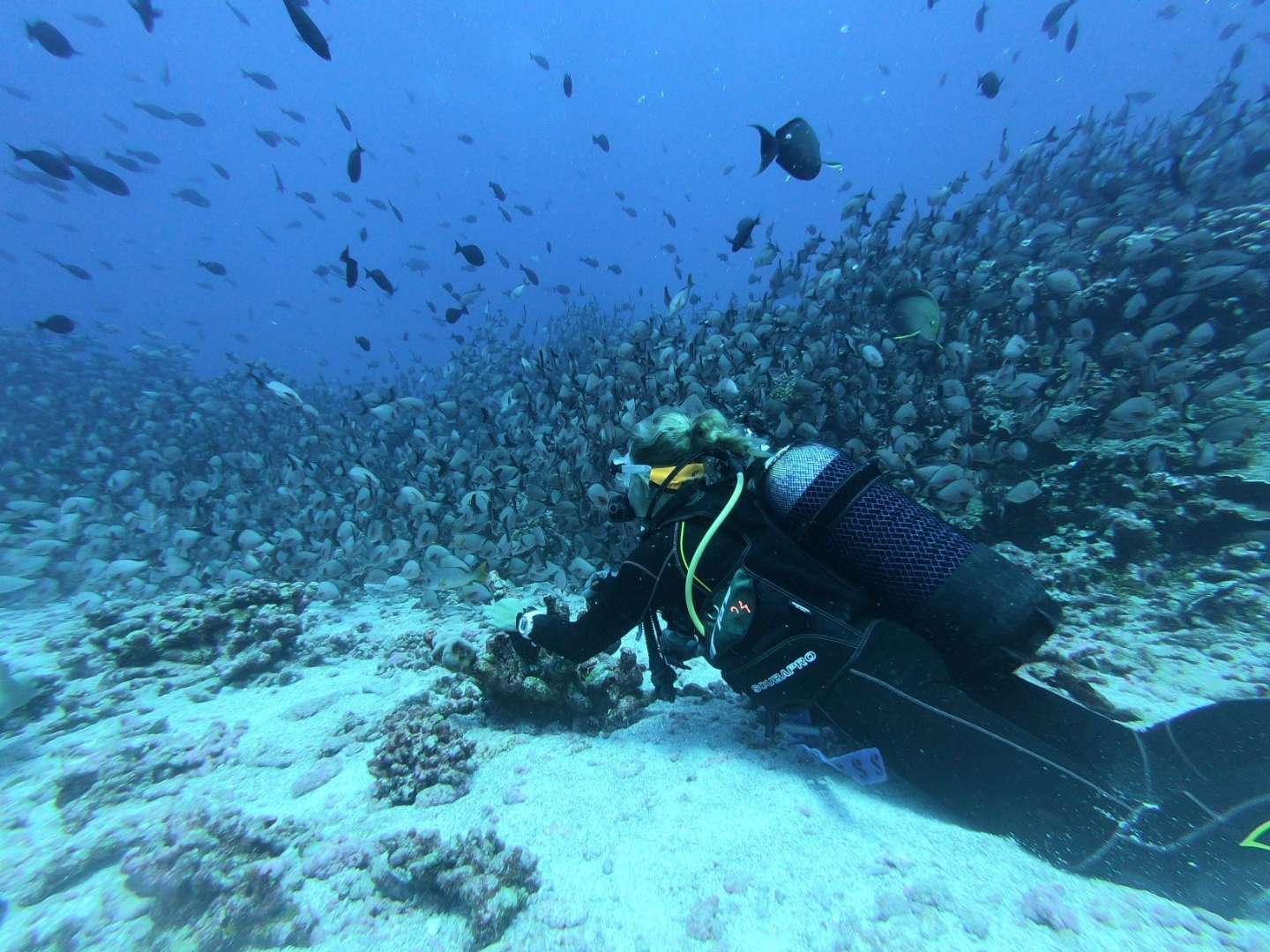 Last, but definitely not least, a thrilling activity for those who want to truly engage with all aspects of the environment in Madeira.
From paragliding to scuba diving in the clear blue waters, there are plenty of thrilling activities you can get up to on Madeira. Watch the landscape soar past from the air or truly delve into the depths in the ocean to experience everything this island has to offer you without missing a spot. You can visit the official activities page for Madeira tourism see all the amazing things you could get up to.
You can easily get lost in the wonders of nature. Escape the cities and people and reality to interact with nature and discover many corners of wildlife that aren't available to us outside of the Atlantic sea.
You can go horseback riding and experience a journey over the land without the hindrance of windows and doors. Sink into nature entirely and leave the aspects of the modern world behind you.
Despite the compactness of the island, there is little limit to the adventures Madeira can offer you. Whether you're a modern city explorer, or a wildlife fanatic, now is the perfect time to take the holiday we've all been anticipating and de-stress under the bright skies of Madeira.
To learn more about the many reasons to visit Madeira, you can go to VisitMadeira for more wonderful inspiration.
To learn more about how PTS can protect your getaway in Madeira, please visit our consumer protection and travel trust account pages or call 0207 190 9988 to talk to one of our lovely staff.
Please be aware that of the 25th of May 2021, Madeira was a delightful addition to the UK green travel list. However, this is subject to change, so you must keep up to date on the restrictions.
Share This Story, Choose Your Platform!