As we're getting ready for the world to open back up to travel, booking ahead for some classic destinations is filling up the 2022 and 2023 calendars. One of the cities that is on near most bucket lists, and has an endless list of reasons to visit, is Las Vegas.
We all know a little something about what to expect in Las Vegas. Dazzling lights, casinos, drinks, a thriving nightlife and a possible dent in your wallet, or a new ring on your finger. But there are many more spectacular things to add to its most talked qualities, so, bringing together the famed and the underrated, here is our list of the top 10 reasons to visit Las Vegas.
1. Casinos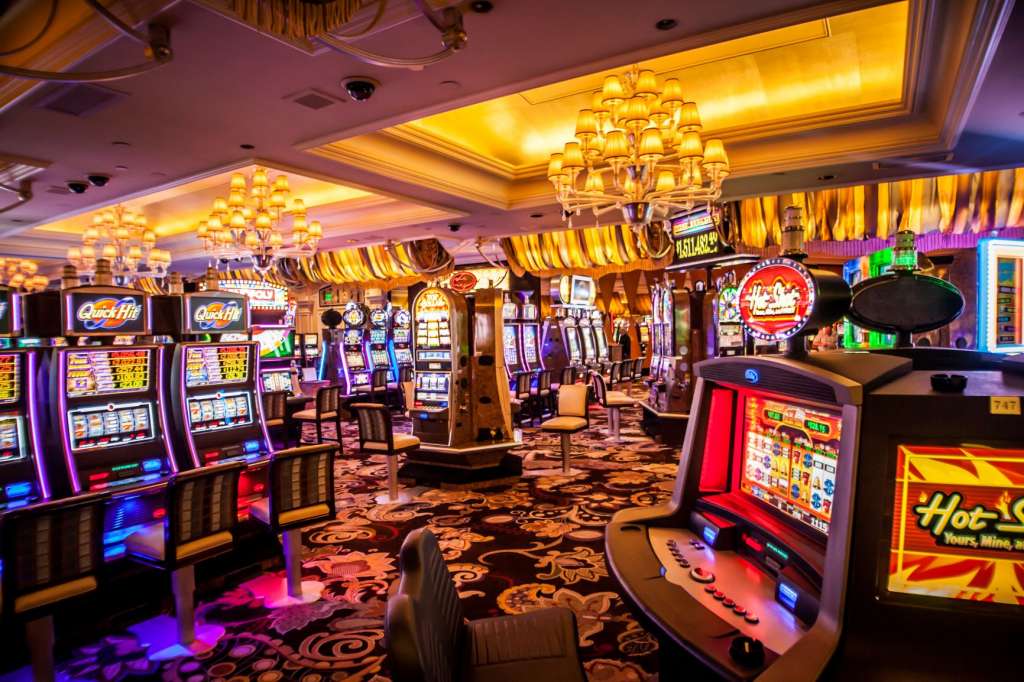 We can hardly start anywhere else, can we? Las Vegas is one of the most popular and well-known destinations for some great casino adventures, and especially if this is your first time journeying to a casino, Las Vegas is the iconic place to start.
Sin City specifically houses over 100 casinos, those among and inside its many hotels and resorts, so you're never far from the action, and don't have to venture to find the fun. The most famous among these is, of course, Caesar's Palace. Known as the biggest, brightest, and best, it's one to cross off the bucket list if you are going to Las Vegas.
From slot machines to great meals, to poker and blackjack, whether you want to try your luck or just watch the action, Las Vegas is where you'll find it. This is easily the most famous of the reasons to visit Las Vegas.
2. Affordable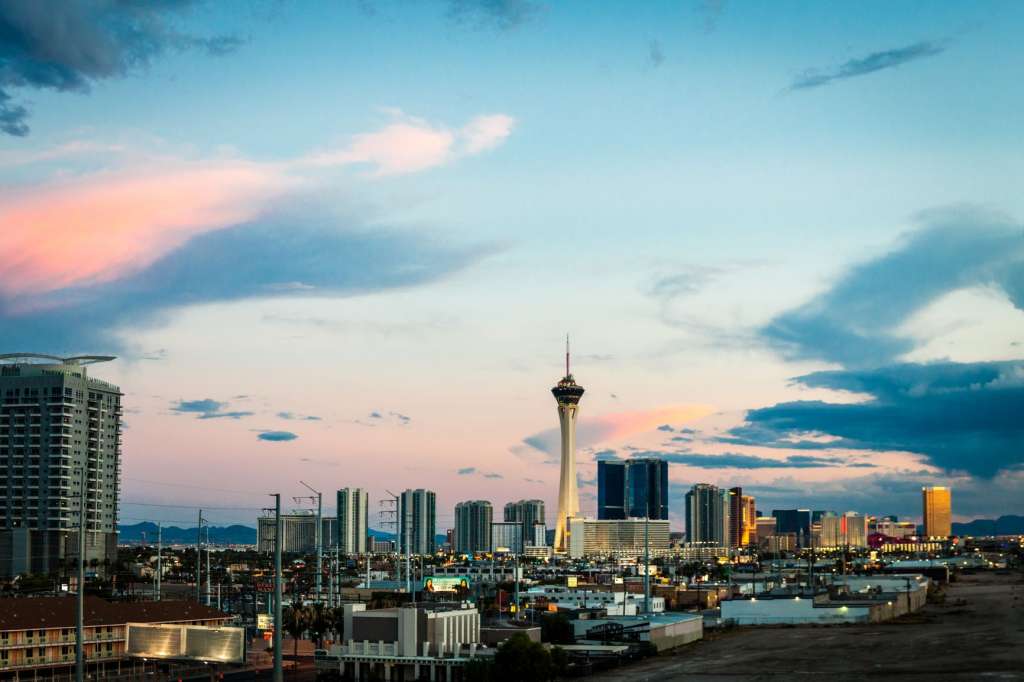 Despite its fame for draining wallets in the casinos, Las Vegas is actually a really affordable destination to get to and stay in.
Getting there isn't difficult, roundabout, or expensive, and accommodation options in Las Vegas are incredibly cheap. Where one type of accommodation might be $800 a night in New York, in Las Vegas it'll be closer to $100 a night. 
From the food to the journey, to where you'll rest your head, if you want to book up an affordable getaway that you'll never forget, Las Vegas is a top spot. It's no wonder so many flock to its attraction, this is a holiday for those who will return again and again. It may be a once-in-a-lifetime destination, but that's certainly not because of the pricing.  
3. The Las Vegas Strip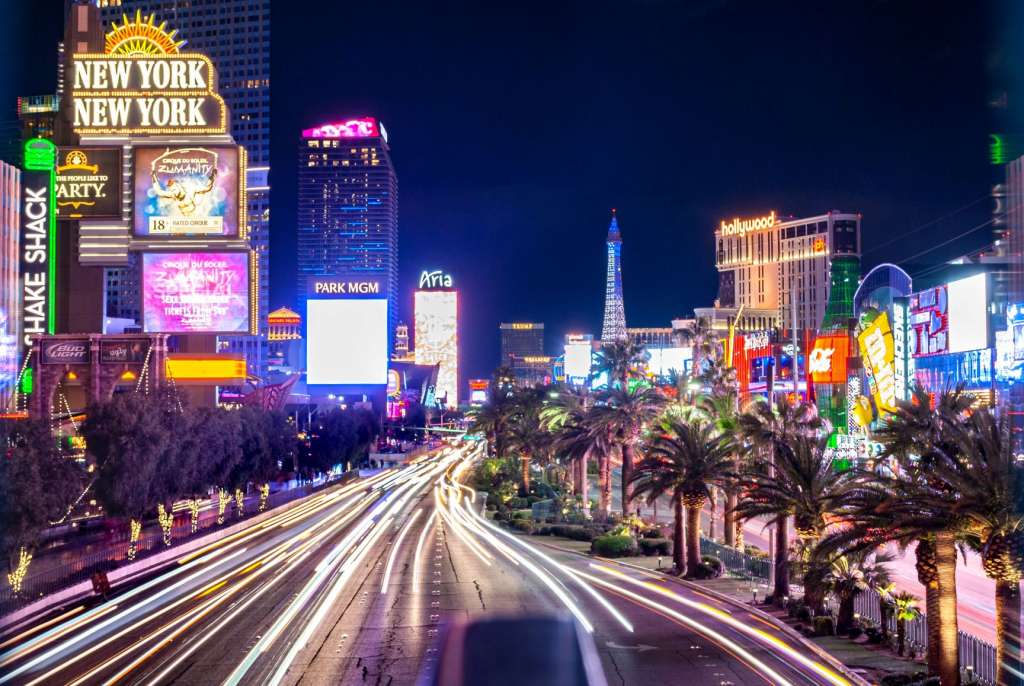 There is no experience quite like all those lights in the night sky. Colourful, bright, and calling for your attention, the Las Vegas Strip is a dazzling sight that will suck you in instantly, and another of those reasons to visit Las Vegas that's so sought after for good reason.
The Strip is 4.2 miles of South Las Vegas Boulevard, chock-full of hotels, shops, restaurants, entertainment, and nightlife attractions. It is probably where you will find most of your time going. Many visitors could spend an entire holiday exploring The Strip alone.
It is also very friendly to those on foot, so no vehicles will need to be hired, you can easily walk from one end to the other. Plus, some of the oldest hotels in Las Vegas are along this strip, and this being the heart of its nightlife, you'll get just a taste of its exuberant history. If you're looking to relax, you can pop into the Amina Spa, or if you're travelling with family, there's even the Adventure dome Theme Park.
4. Red Rock Canyon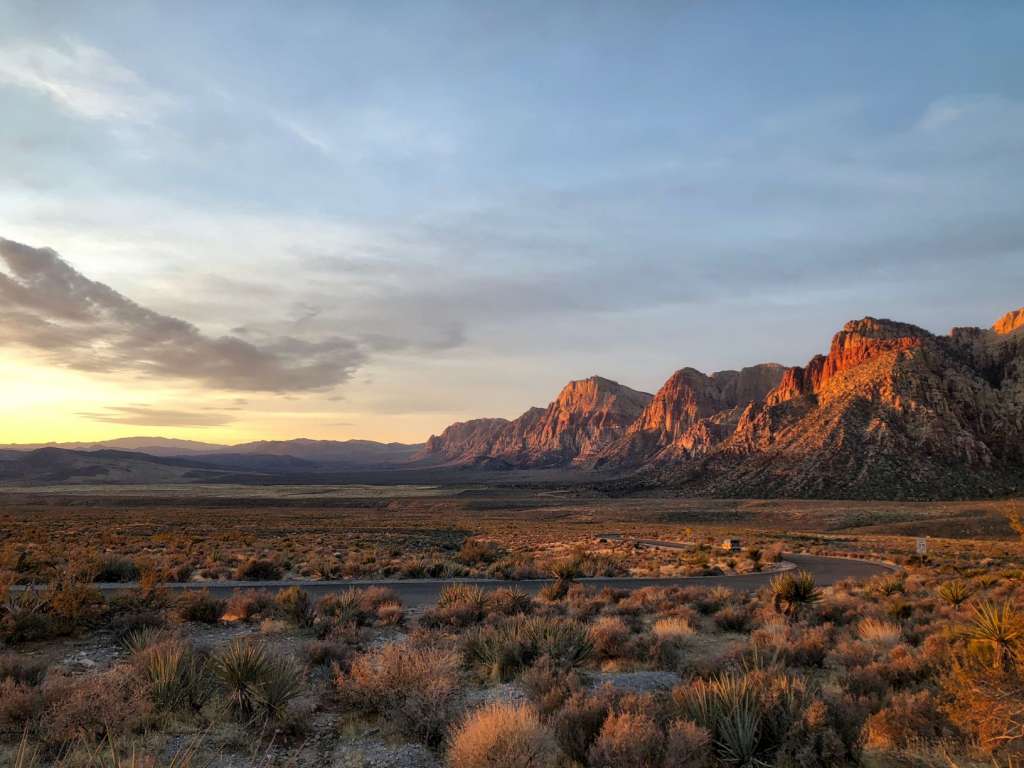 Despite the heavy focus on the city and nightlife in Las Vegas, this city is actually in a pretty perfect spot for some outdoor explorers as well. Even the Grand Canyon is only a 5-hour drive away if you're looking for a road trip you can achieve in a day for your holiday.
The closest, and one of the awesome natural features of Nevada itself, is Red Rock Canyon. This is a whole other kind of landscape to anything we're used to at home, and the canyon is truly magnificent, towering and, well it is indeed a gorgeous shade of red. 
There's a campground right near the canyon as well, so you can easily take a 20-minute drive down to Red Rock and set up for lunch while you take in the spectacular view laid out before you, or even set up camp for a night if you want to get away from the bustle of the city for a night.
5. Hotels & Resorts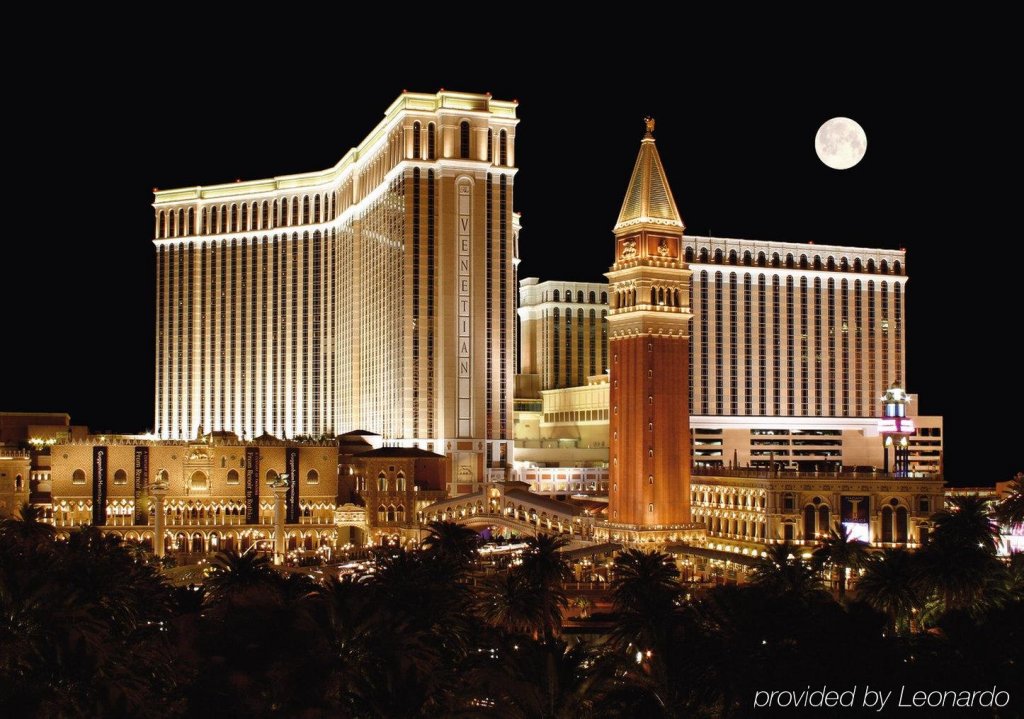 If you're going to stay in Las Vegas, staying in one of their classic, big and bright hotels is a huge experience. These are the places where you'll find a lot of the casinos as well, so finding the right hotel for you in Las Vegas is going to make the experience, whatever type of holiday you're visiting for.
The Venetian is a tall, dazzling, luxury classic of the Vegas skyline. It follows the theme of another classic destination, Venice, while adding its electric flair. There are many other luxury spots that go for specific aesthetics too, like Caesar's Palace, a famous classic in itself, and Bellagio. 
For quieter, more affordable options that might allow you a little more rest and relaxation, there are options like Downtown Grand Hotel & Casino, and Golden Nugget Hotel & Casino if you want some luxury family travel. 
6. Fun Museums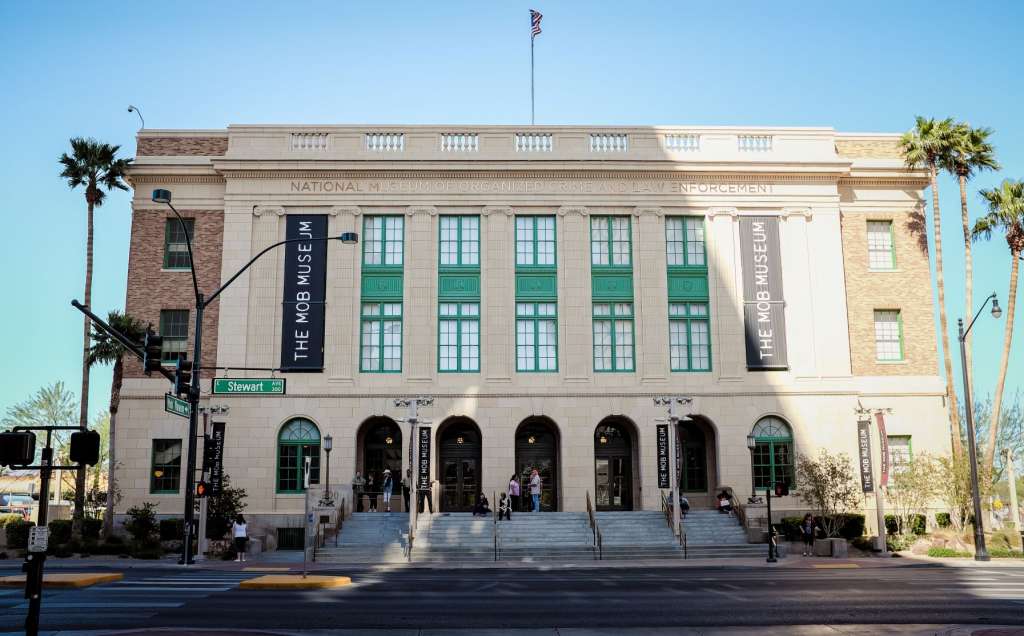 Perhaps not the traditional historical museums of Dubai or Majorca, but the museums of Las Vegas are unique and fun, providing some strange education and plenty of quieter entertainment if you're still nursing a hangover.
From the Mob Museum that celebrates the city's mafia traditions to the National Atomic Testing Museum, just in case you need some advice for the apocalypse, and don't forget Bodies…The Exhibition, this amusing display of fun museums is never-ending and we're certain you could spend a day exploring them. This is also, my personal favourite of the reasons to visit Las Vegas.
There are also others like the Neon Museum, which houses some interesting remains of the city's eccentric past. We're certain there's probably a museum for every traveller in Las Vegas, and we highly recommend you check out the Las Vegas Tourism Board to find your fit.
7. Fremont Street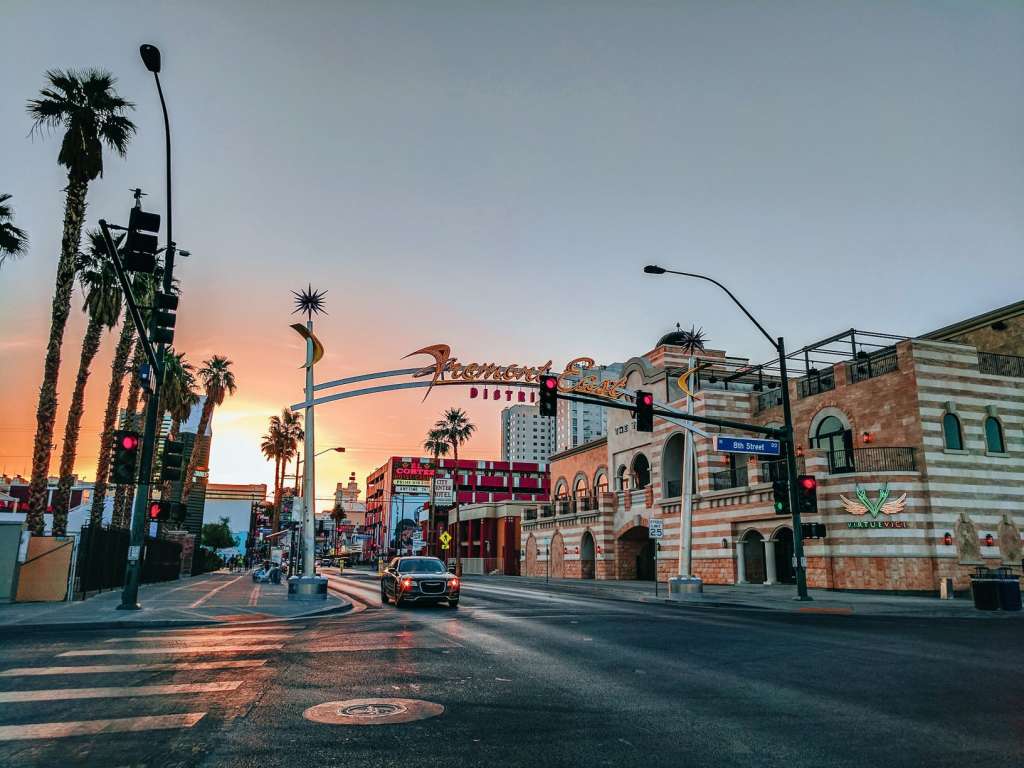 If you want a little more of that historical fun, Fremont Street is a great place to wander down to after experiencing the modern-day excitement of Las Vegas.
This is a much-loved attraction among all the travellers that stop off or stay in Las Vegas. With a worn, and loved charm, you will find old displays from Las Vegas of decades past, shops, and restaurants in shipping containers, and even a huge aquarium containing five different species of shark for you to gander at.
From the rustic lights of Fremont Street to the dazzling glow of today's Vegas, exploring this bright area of the city is a sight to see, just to witness how much the city has changed under our care, and get a little sentimental for warm, old things and souvenirs. 
8. Sunset on The Ferris Wheel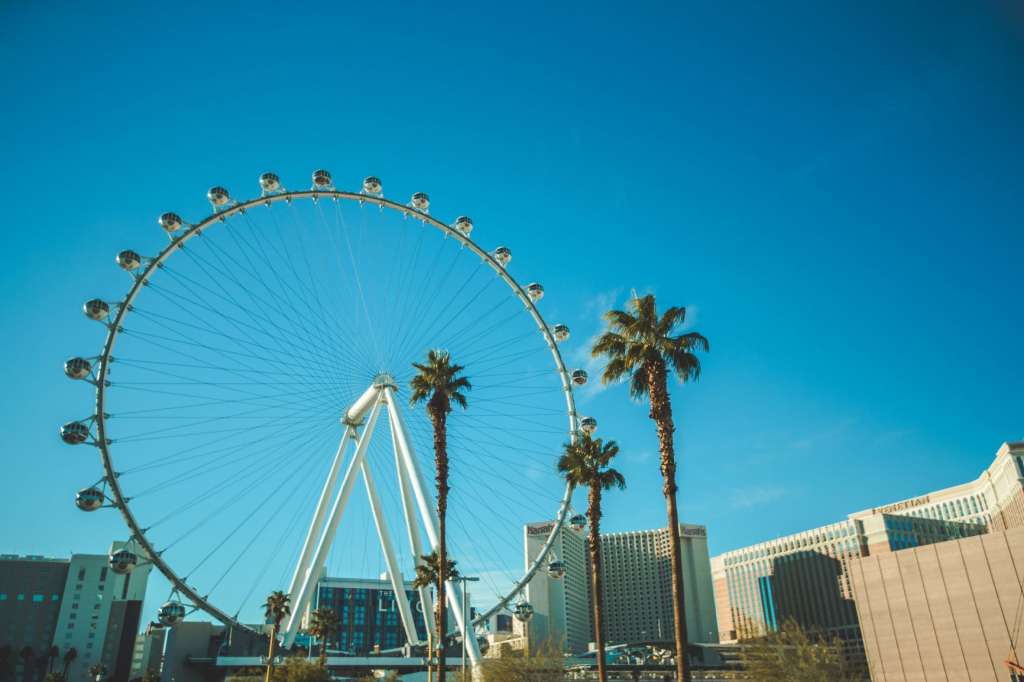 There's no better way to truly enjoy a view than from up high in a ferris wheel. High Roller, Las Vegas's very over 550 feet high ferris wheel, is there to provide just this.
Whether you're going it alone, with some friends or a partner, or with the kids, the High Roller is a 30-minute journey that provides a gorgeous view of all there is to see in Las Vegas. From The Strip to the peaks of the hotels, and the glorious sun setting over the backs of the skyscrapers, it's a lovely way to start or end a wonderful evening, and a serene experience.
Oh, and did we forget to mention that this is the biggest ferris wheel in North America? That's another fantastic experience to cross off the list, so you can soar with the skyscrapers.
9. Helicopter Tour of Grand Canyon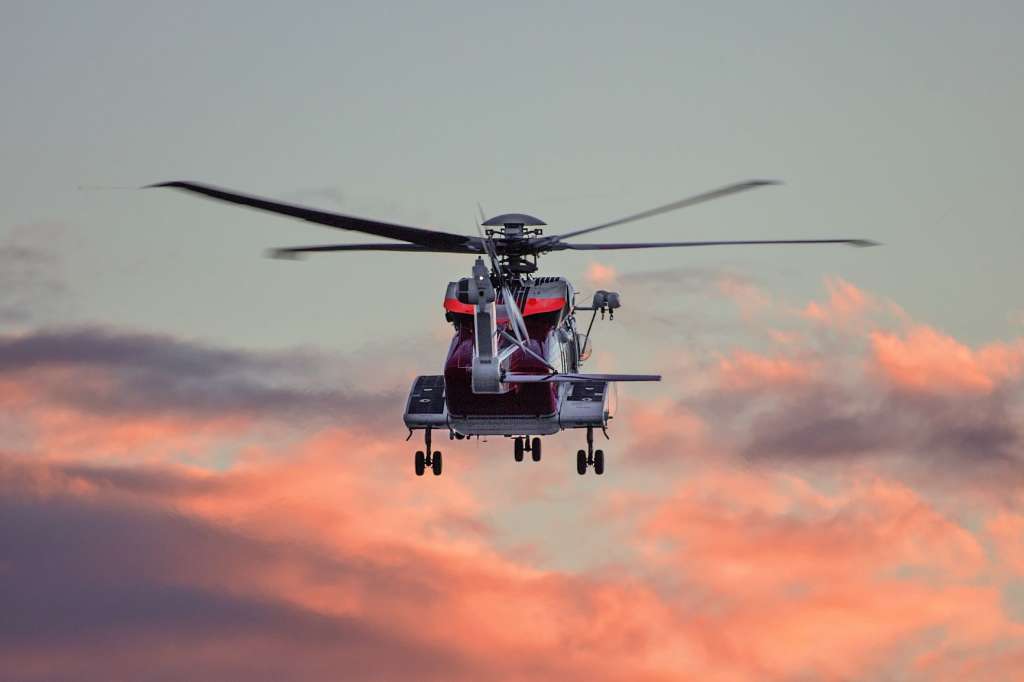 If the 5-hour road trip to Grand Canyon isn't your thing, and you want to view the top spot in California while you're on holiday, you can get some pretty spectacular views on a helicopter tour from Las Vegas over the Grand Canyon.
Not only will you get one great view, but you'll get to see the entirely of Las Vegas itself from the sky and experience the warm air of Nevada while you're at it.
You can also get this experience for the Red Rock Canyon at sunset, with an option to have a doors open experience, so you can truly feel the height you are travelling into the air, this is certainly a once in a lifetime experience that you won't want to miss.
10. Welcome to Las Vegas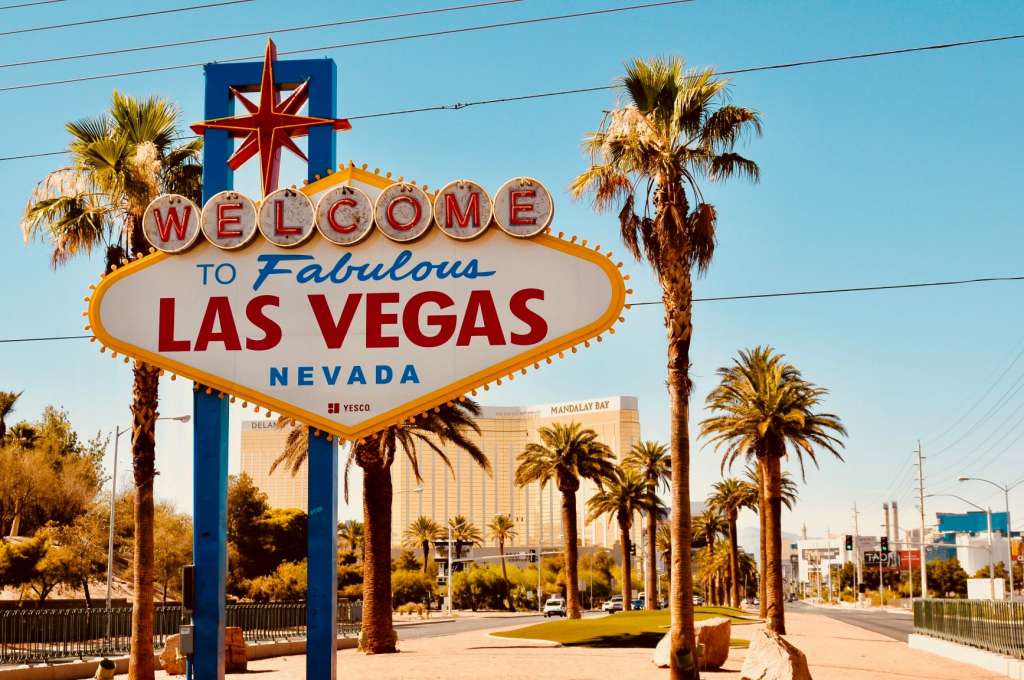 If you're going to go to Las Vegas, with all its big and dramatic iconic sights, taking some time to go and view the start of it all is a sweet, and simple experience.
The 'Welcome to Las Vegas' sign though a basic and short-term attraction, is such a cool thing to see, to have that thrilling moment when you know you have arrived. Or, if you go to view it after all the other wild and loud attractions, it's a humble little experience to know the magnificent city you have stayed in.
This may not be one of the biggest and loudest reasons to visit Las Vegas on your holiday, but it is a fun little adventure to take for an exciting moment of 'I'm here!' and perhaps the perfect moment to cross this off your bucket list at last.
So, when you're ready to book your holiday to Las Vegas, don't forget to get in contact with your PTS member. Or, if you need help deciding which of our spectacular members to book with, you can call PTS directly at 0207 190 9988. 
And if you want to find out about your consumer protection and how the package travel regulations protect your holiday, don't forget to visit our page.
Share This Story, Choose Your Platform!