Though Japan is still currently off-limits to British travellers (as of December 10th) the tourism authorities have recently announced the relaunch of their British-facing tourism board and we could not be more excited to finally get to share with you some of the awesome reasons to visit Japan.
The tourism board is preparing to get travel businesses ready for the opening of Japan to tourists and we can only imagine how many people will be looking forward to it. Japan is incredibly well loved to so many travellers for so many reasons, and we've never heard anyone excited for a trip to Japan who wasn't raving about it.
From Tokyo to Mount Fuji, the modern culture to the ancient culture, history and architecture, and the massive amount of breath-taking nature, there are so many wonderful reasons to visit Japan, but here are just a few. 
1. Tokyo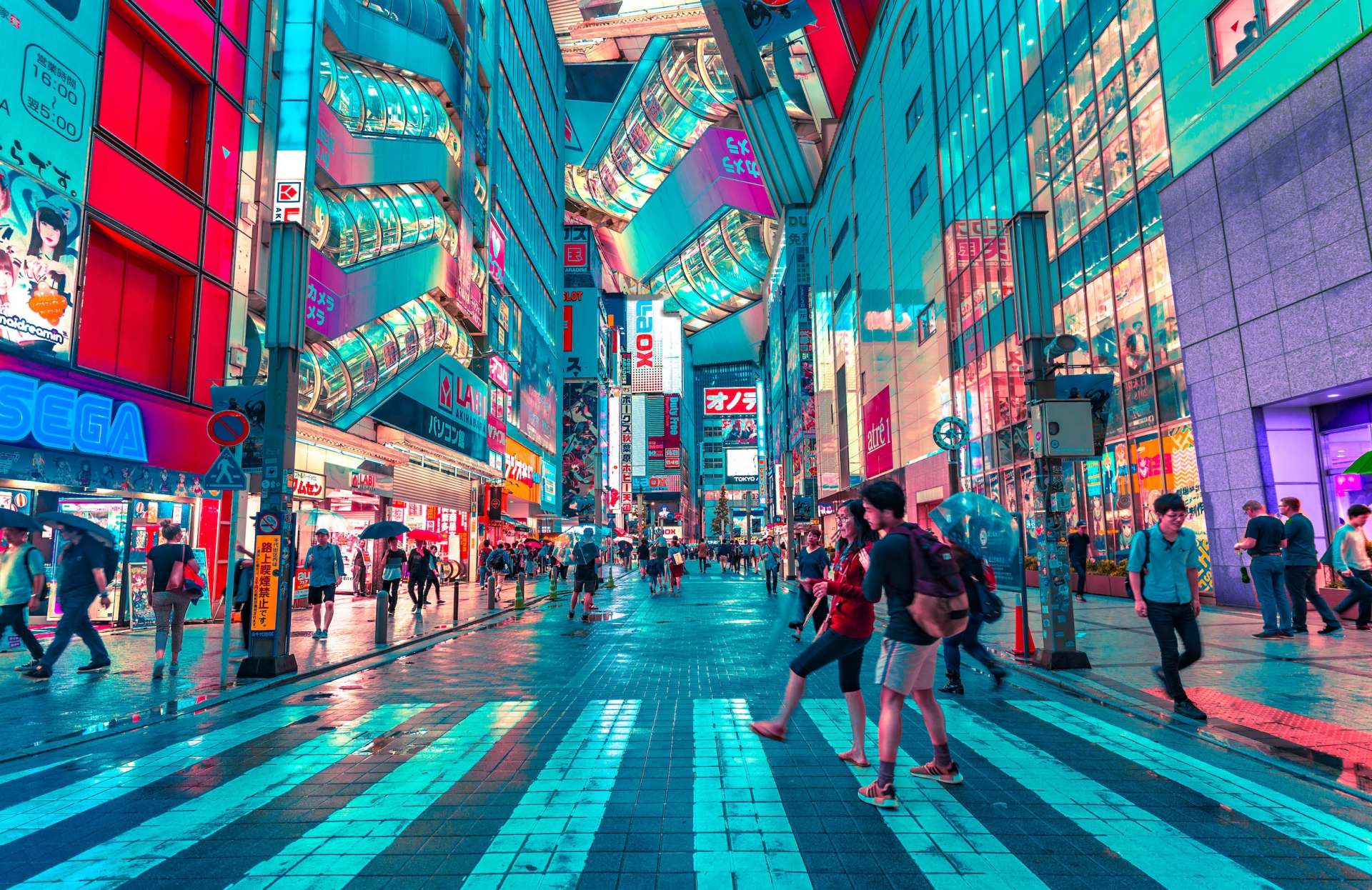 So, of course, we couldn't tell you about all the wonderful reasons to visit Japan without talking about Tokyo. Tokyo is at the centre of a lot of Japan's attractions for some holidaymakers, though Japan attracts such a diverse range of travellers. 
Tokyo is where you will find some weird and wonderful things, bright city life, towering architecture, and a large portion of the pop culture scene. These cityscapes intermingled with a thriving shopping life, historical structures, gorgeous botanical gardens, and even close to some good hiking spots like Mt. Takao (you can find out more about the attractions of Tokyo in the Visit Tokyo site).
If you're looking for an awesome central hub for your activities in Japan, even if you aren't drawn to the attractions within Tokyo, there is a huge range of accommodation in Tokyo from hotel pods all the way to luxury stays. Plus, the transportation in Tokyo is famous for being incredibly efficient. Even if you're not visiting for the pop culture, fashion, or cityscape itself, we highly recommend visiting Tokyo at least on a day trip when you go to Japan, there's no city quite like it.
2. Mount Fuji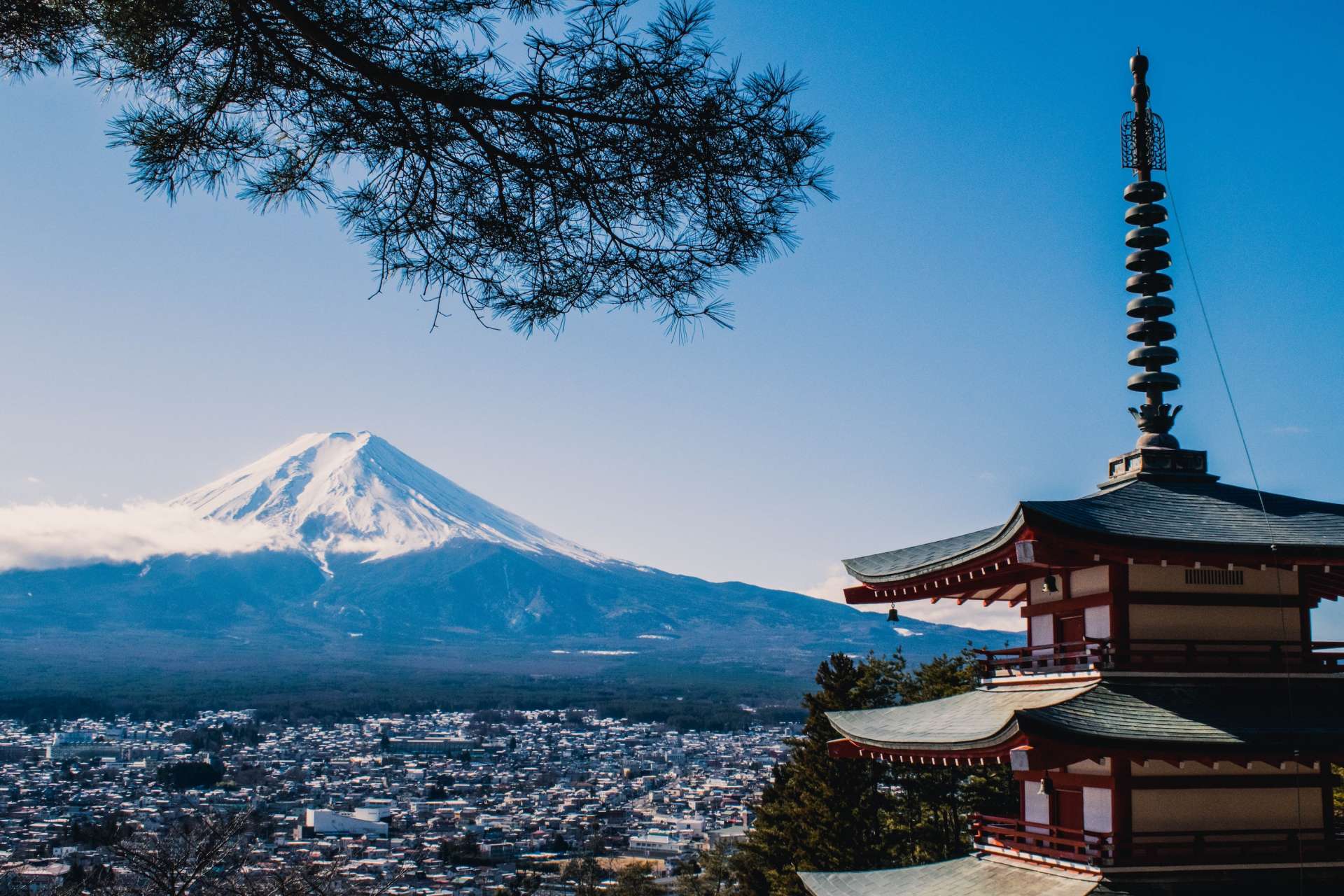 Another of Japan's famous attractions, Mount Fuji is perhaps considered one of Japan's most beautiful sites. It is easily one of the top reasons to visit Japan for all kinds of travellers and is a sight that can never be truly captured in a picture, the magnitude of it is stunning. 
Mount Fuji is the highest peak in central Japan's volcanic chain and is also considered a sacred mountain, often referred to by the name Fujisan. It is beloved all year round, and when you visit Mount Fuji, it's not just the mountain itself you are going for, but the experience of going to visit it. This is not just a small trip, but it is completely worth giving a day to it so you can truly experience it. 
It is also considered the symbol of Japan and is represented in a lot of artwork, what more convincing could you need? It's probably no surprise that there are many awesome tours and guides you can take to experience Mount Fuji, whether you're a hiker, or you're just captured by its beauty, there's no question that Mount Fuji is one of the top reasons to visit Japan.
3. Food
When you think of Japanese food your mind probably goes straight to sushi, right? Albeit, sushi is a love/hate sort of food (personally, it's one of my favourites), but it's not the only fabulous food you can find in Japan. In fact, there is such a great range of delicious food in Japan, expanding on things we already know and love, and introducing great flavours you've never tried, we're certain there's a little something for everyone.
From sushi to noodles, the fascinating range of vending machine foods in Tokyo, great drinks, warm foods, cold foods, luxurious foods, and street foods, there's no end to the great flavours in Japan. But it's not just the food itself that makes Japanese food so great, it's the experience. We highly recommend eating out in lots of different places when you visit Japan, the experience is a huge part of the enjoyment, and the experience is different depending on where you go.
If you have a love for more casual dining experiences, there are plenty of street foods and noodle bars we're sure you'll love, and let's be honest, we're all a little bit curious about how they have so many different types of kit kat and what those ramune bottles are like. Whatever experience you're looking for, you can find it in Japan.
4. Architecture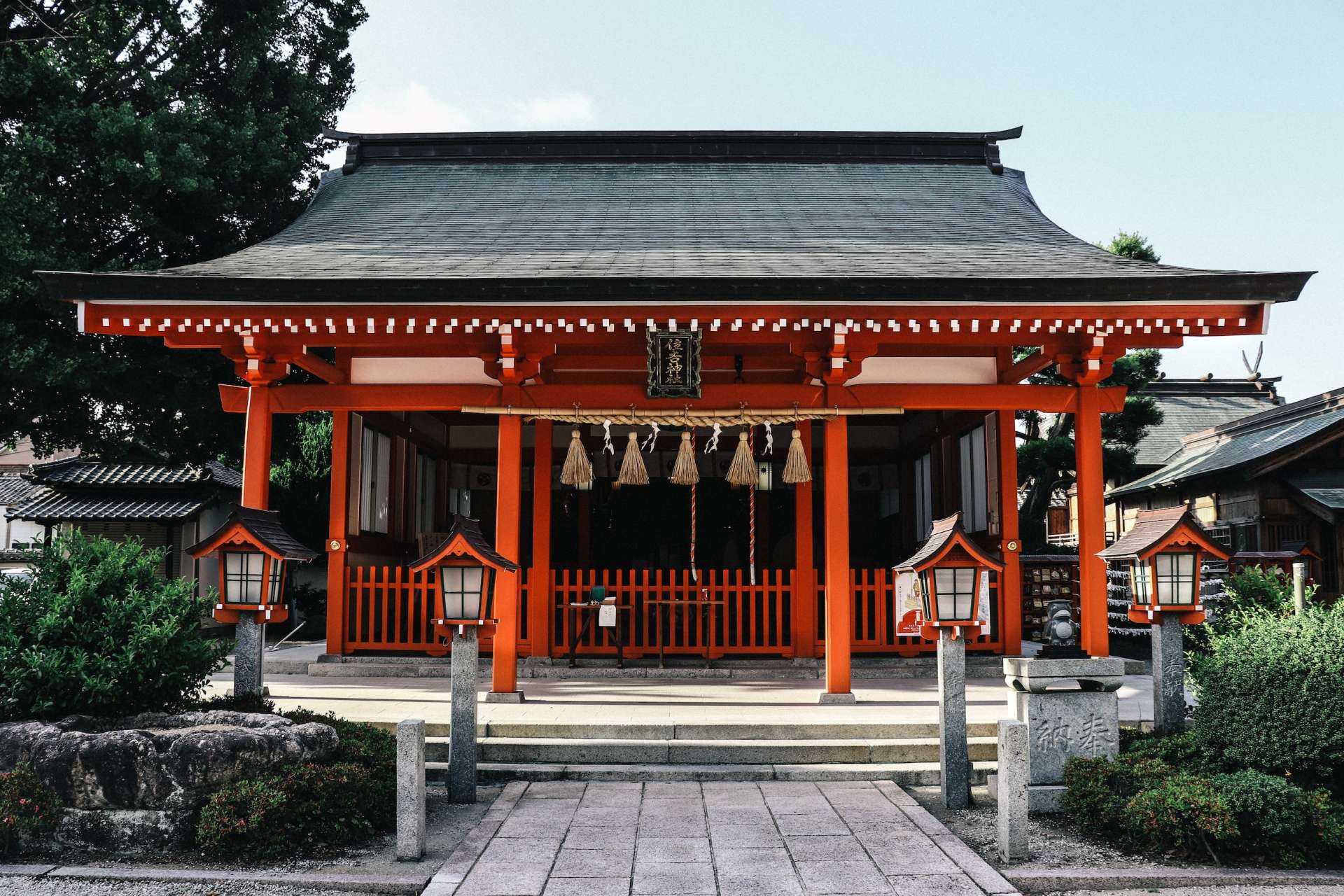 If this list weren't limited to 10 reasons to visit Japan, this point in itself would stretch across half the list. Perhaps one of the most fascinating things about Japan is the harmony between the ancient, and beautifully historical side, and the hyper-modern side of the country that both attract so many different types of people all year round. This is evident in many ways, but the architecture is easily the most obvious.
From the amazing temples, shrines, and castles that are rich with history and culture, to the buildings of the cityscapes like Tokyo, the architecture in Japan is wonderful. Even if you're just admiring it as you explore a city or town, this is still a huge reason to visit, it truly immerses you in what feels like another world. 
There are far too many great places to list them all, but a few favourites would have to be Hasedera Temple, Enryaku Temple in Kyoto, and the Meiji Jingu Shrine in Tokyo. Hasedera specifically is home to a famous 11-headed wooden sculpture of the Goddess of Mercy and the stories surrounding this temple are enchanting. 
5. Festivals and Matsura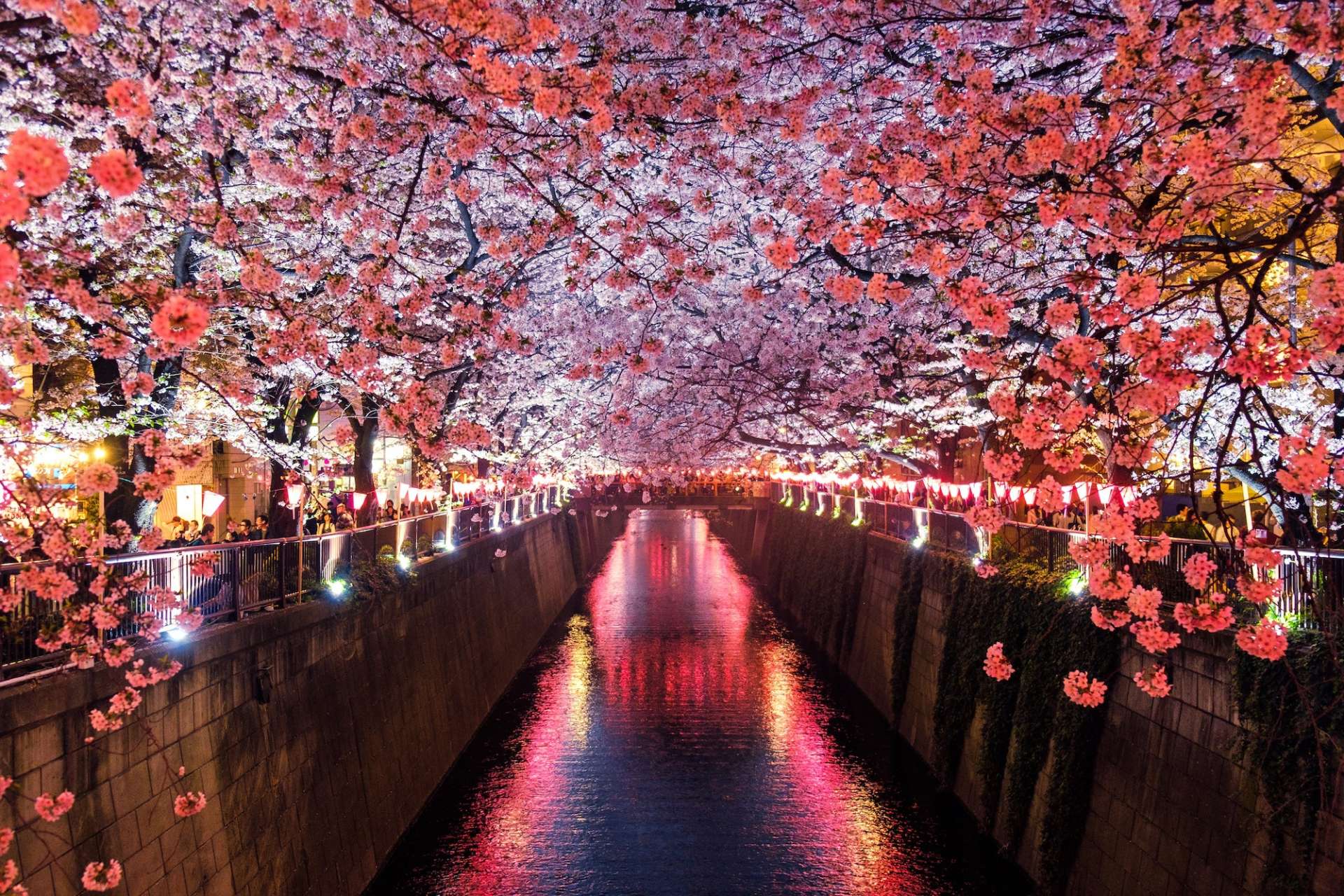 Festivals in Japan are an important and stunning feature throughout the year. From the three most important ones including Shinto Sanno Matsura Festival which features a beautiful temple called Hida-Sannogu, to bright, modern festivals in Tokyo, the events you will find in Japan are lively and awesome to be a part of, we recommend at least witnessing one when you visit. 
No matter what time of year you decide to visit Japan there's something great going on. In January and February, you have festivals like Yuki Matsuri in Hokkaido, also known as the Sapporo Snow Festival, coming out as one of the most popular winter events in Japan. There are also other huge festivals like Gion Matsuri which takes place across the entirety of July and is huge in Kyoto.
If you're looking for bright colours, parades, and mythical creatures, we highly recommend Aomori Nebuta Matsuri which takes place in August and you can watch the daily parade of lantern floats which is easily a highlight of the whole day. 
6. Pop Culture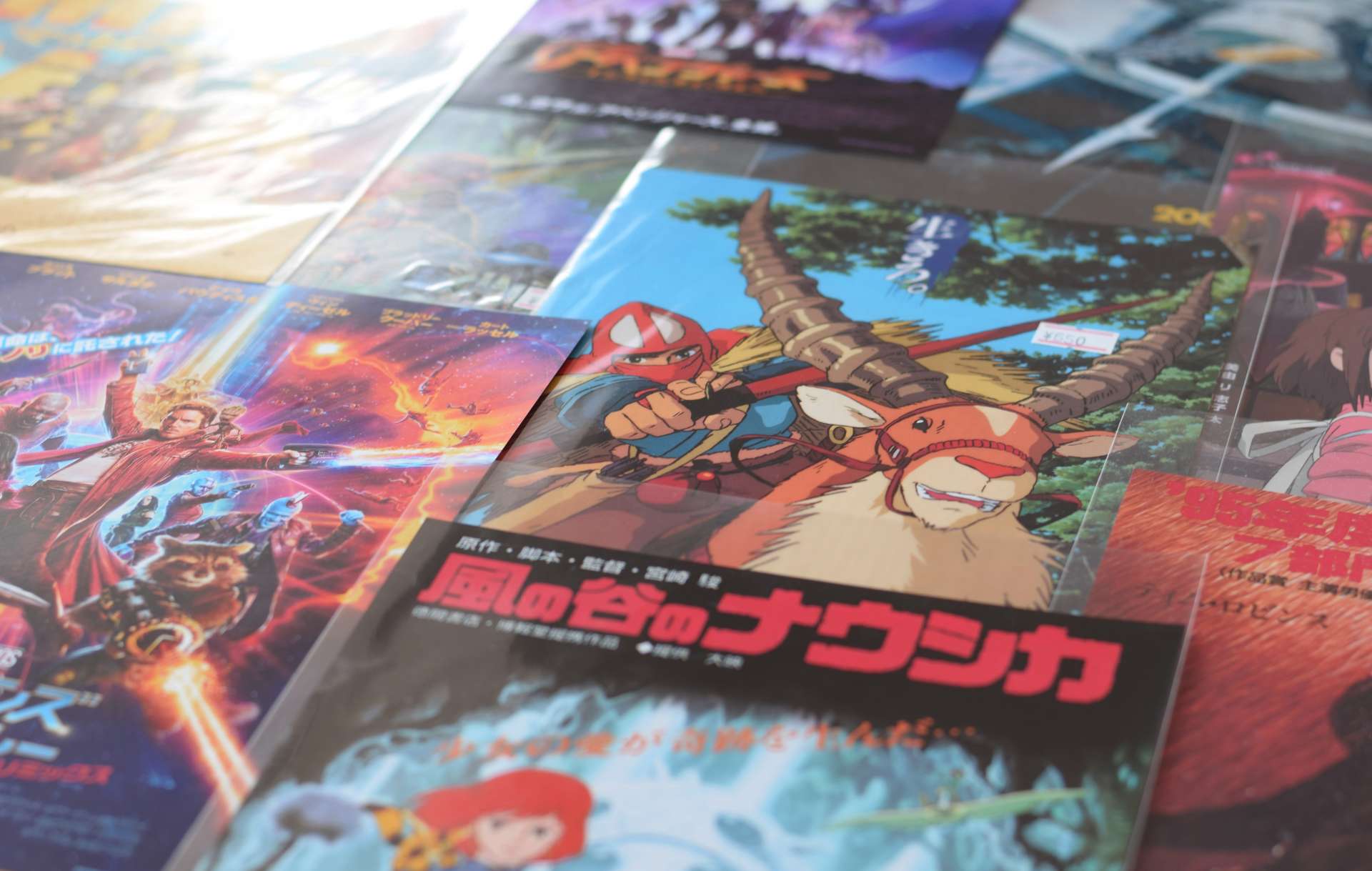 As we've mentioned, one of the wonderful things about Japan is the way it brings together the old and the new. When people talk about wanting to visit Tokyo, it could be easy to forget the stunning temples, nature, and historical sites all around Japan, and vice versa. The ultra-modern side of Japan is equally fascinating and if you have a love for pop culture, it's a side you won't want to miss. 
Whether it's Studio Ghibli, Nintendo, all sorts of anime and video game culture, or even the fashion that thrives in Japan, there is so much of it to see and explore that it's without a doubt one of the top reasons to visit Japan. There's nothing quite like being there in the moment. You can even visit Super Nintendo Land or one of the big Pokemon Centres in Tokyo. 
There's a great reason that Japan is known and loved for the excellent anime, games, and lifestyle products that come out of it and even looking in some of the stores, there is something captivating about it. We challenge you to visit some of the pop culture attractions in Japan and not enjoy the happy vibes that exude from them.
7. Onsen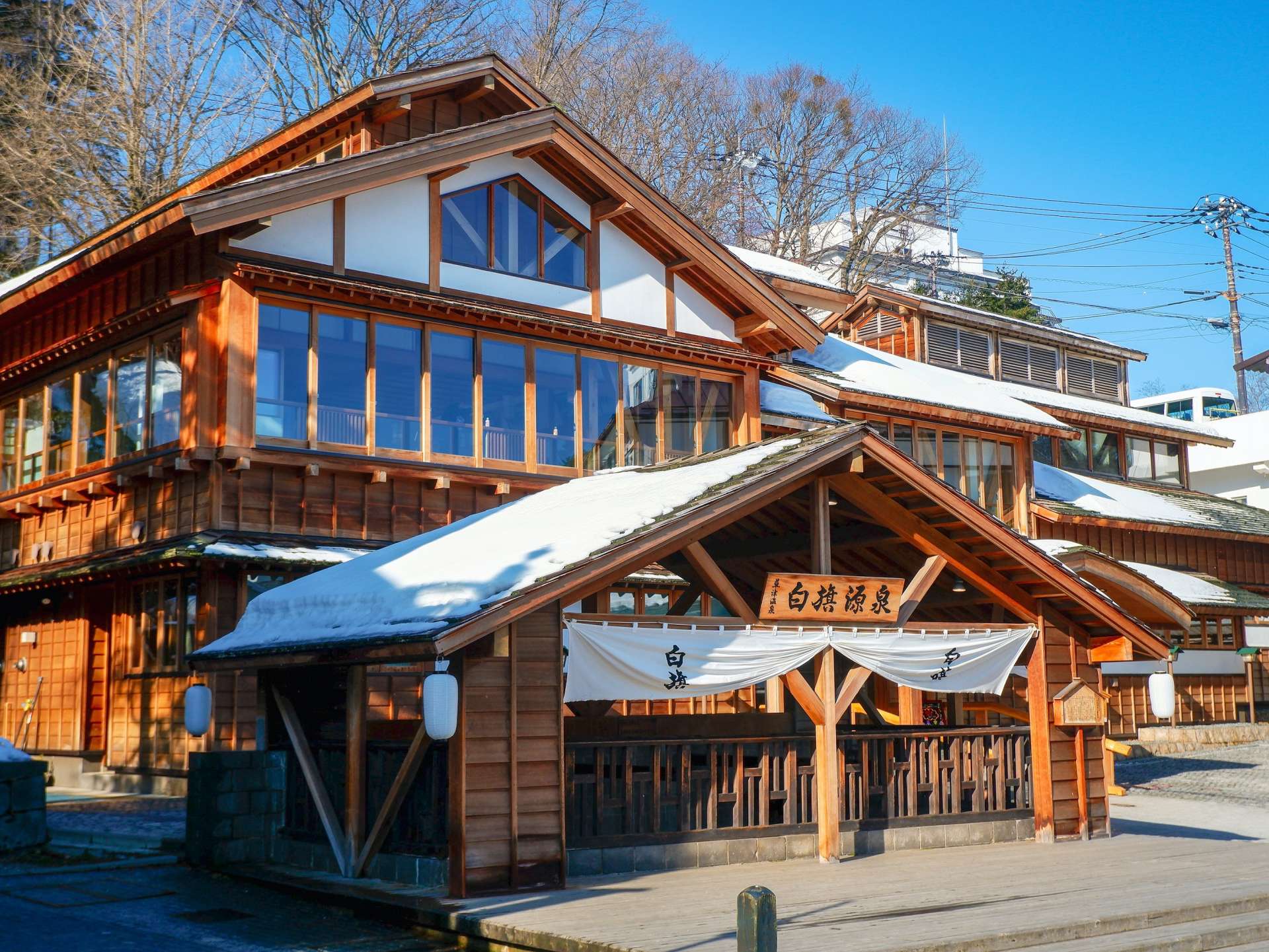 So far we've sold you on a bright, bubbly, active, and educational time in Japan, but for those of you who want some time to relax in a natural environment, kick your feet up and enjoy the peace and quiet, there's a part of Japan just waiting for you too. We're of course talking about the wonderful onsen spas that are scattered across Japan. 
Onsen spas are typically hot springs that include traditional Japanese inns to accompany them, some are even based in onsen towns. Because Japan is home to some volcanos, this provides the luxurious natural hot springs that these are built around. Japan is one of the few countries that is home to this natural form of relaxation and the onsens are well worth a visit. 
Whatever region you're in, there is over 2000 onsen to choose from, you can even focus your holiday in a specific onsen town to just take in the clean atmosphere and completely relax away from home life. We thoroughly recommend one of these spas as one of the best reasons to visit Japan, whatever you're visiting for. 
8. World Heritage Sites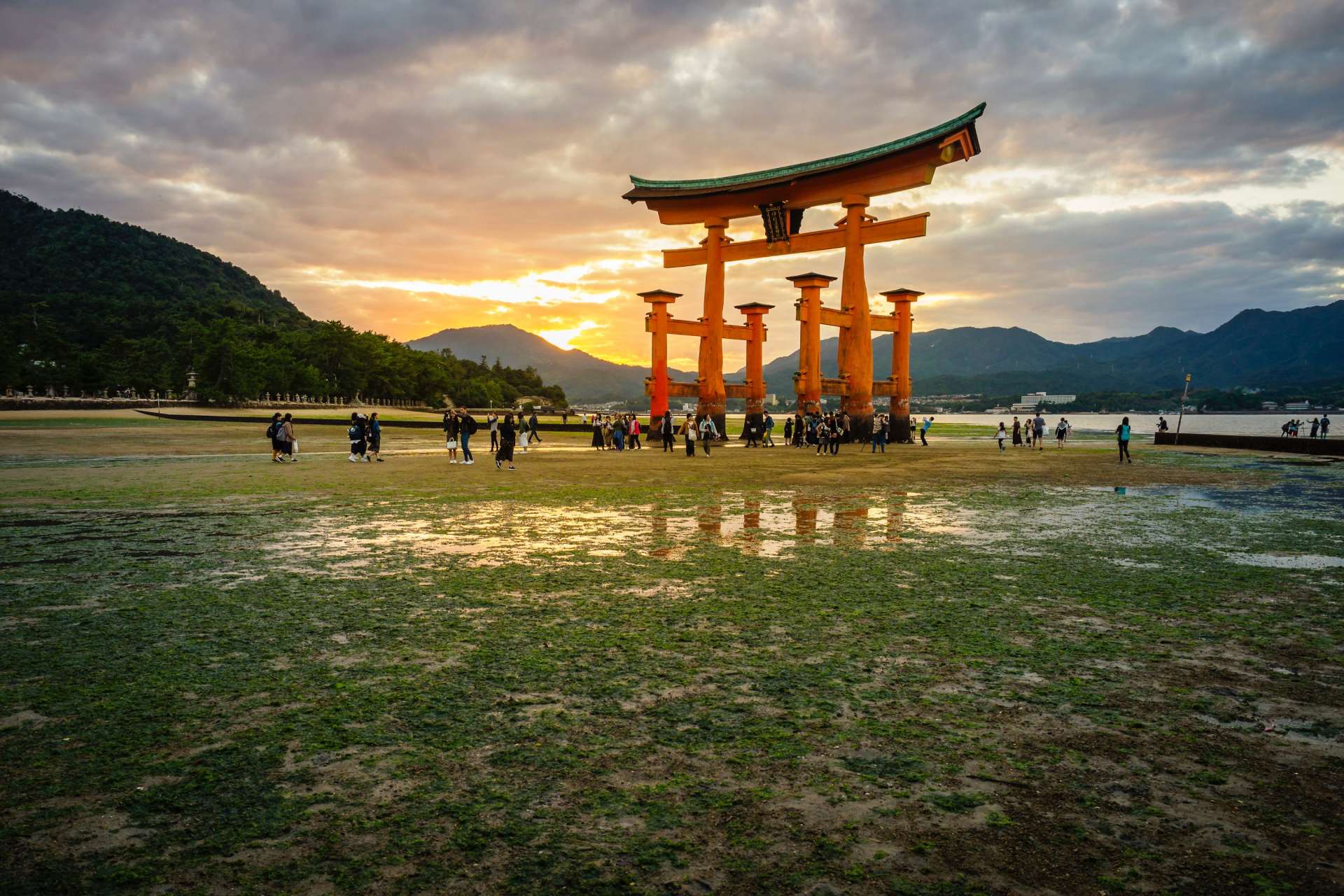 Japan could have an entire list dedicated to natural beauty all over the country. However, to fit it into this list, the UNESCO World Heritage Sites are easily a fantastic place to focus on for some stunning natural adventures to recommend.
It probably comes as no surprise that Japan is home to over 25 UNESCO World Heritage Sites, 19 of these are cultural sites, and one of the natural sites is, of course, Mount Fuji itself. Another of the well-beloved sites is Itsukushima Shinto Shrine, a stunning structure surrounded by water. This is found along the Golden Route, which is a journey through Japan to see some fantastic spots, many new travellers follow this trail and for good reason.
Another of these wonderful sites is Himeji Castle, the largest castle in Japan. This in itself may be one of the top reasons to visit Japan, with such a fascinating and breath-taking structure to admire, you could easily spend a whole day exploring one of the castles in Japan and learning its history.
9. Cherry Blossom Season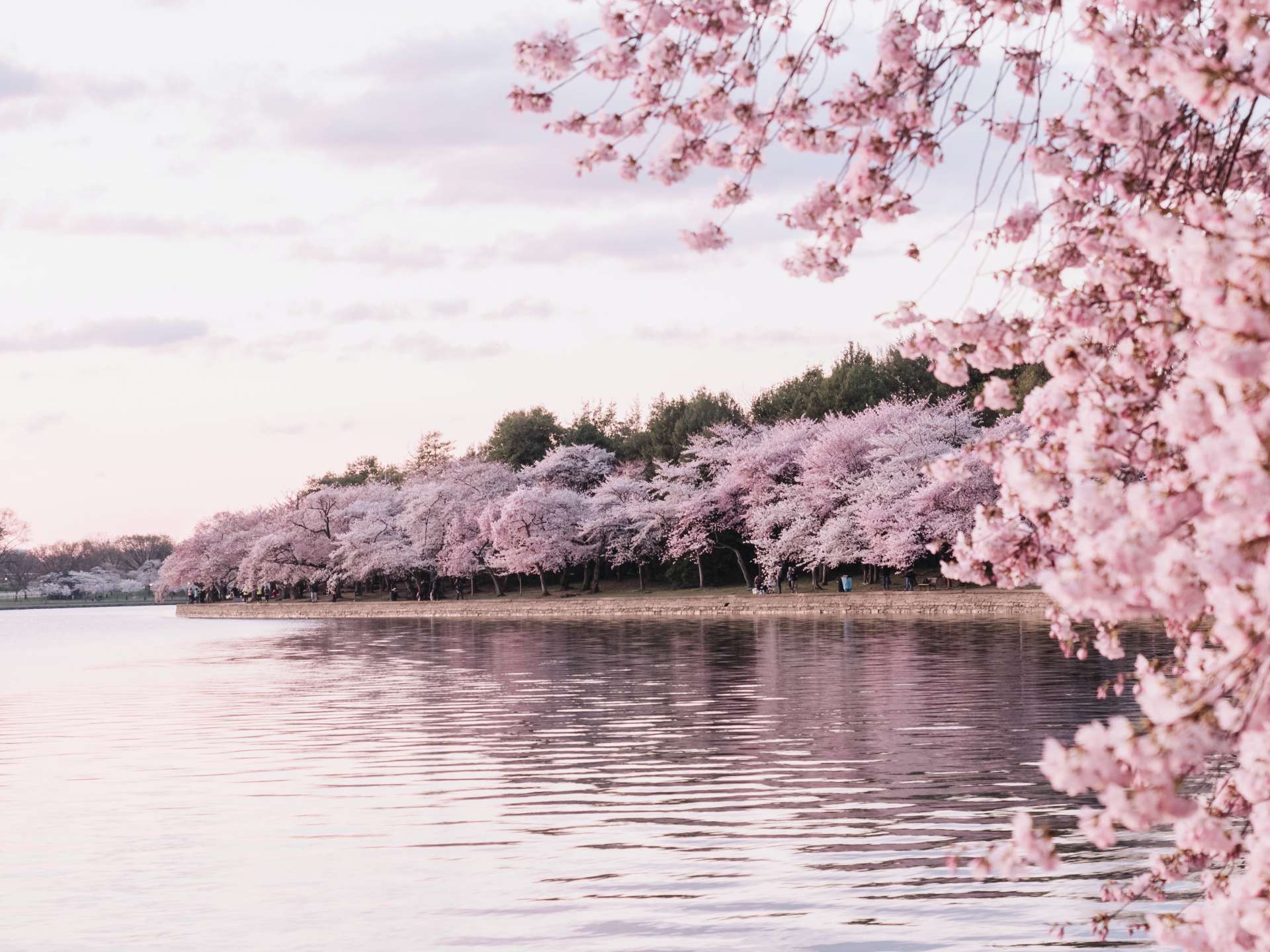 Need I say more? The cherry blossom season, or sakura, is a pretty special period for travellers and locals alike. A gorgeous springtime period where everyone collects under the pink cherry blossom trees to enjoy the welcome of spring and the gentle beauty of the cherry blossoms. 
If you're only going to go to Japan once, we highly recommend you go when you can witness sakura, it's like nothing you'll see anywhere else and you certainly won't want to miss it. There are even blossom viewing parties so you can enjoy this 2 week period if good company. 
There's even limited edition treats and goodies sold during this period with the sakura in mind, so you can take a little piece of springtime home with you, or just eat some delicious pink treats in celebration of the blossoms themselves.
10. The Powder Snow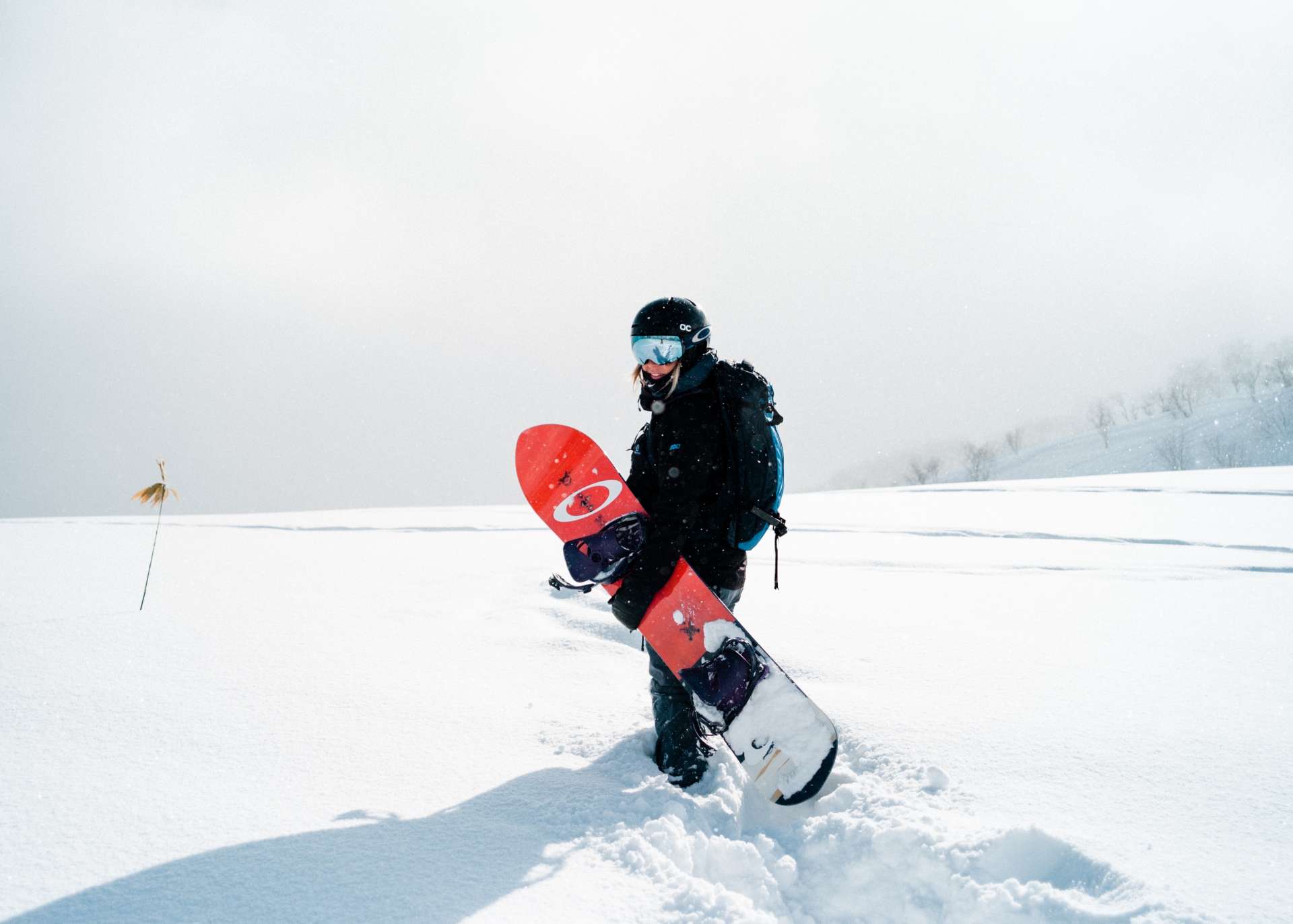 It is believed by many that Japan has some of the finest snow in the wintertime. We mean that literally. Japan is known for having delicate, fluffy snow in the winter, perfect for that winter wonderland you've always dreamed of, and obviously some awesome snow activities.
In fact, Japan is known to have a ski resort voted one of the best in the world for the powder snow in the peaks and the beautiful views that come with it. So, if you've got a passion for skiing or snowboarding, this is almost definitely already on your bucket list of places to visit.
If you're the kind of traveller that loves to be active and explore the natural beauty of a fine winter, then this is perhaps one of the very top reasons to visit Japan ever. The snowy season and mountainscapes in Japan are entirely unique, you won't want to miss them. 
So, if you're excited to book a future holiday in Japan ready for the reopening, don't forget to get in contact with a travel business registered with PTS providing 100% financial protection through trust. Or, if you'd like assistance choosing one of the lovely PTS members to book with, you can contact PTS directly at 0207 190 9988.
And if you'd like to learn more about your consumer protection with PTS or how the Package Travel Regulations protect your holiday booking, check out our pages. 
Share This Story, Choose Your Platform!