From the happiest place on earth to the edge of the arctic, and the rumoured hardest language on earth to learn, Finland is famous for being one of the closest places to utopia. Even outside of reasons to visit Finland, they're famous for many fun and wonderful things, like the greatest education system, ice hockey, and the cleanest air in the world.
Whether travels encompass your life, or holidays are an occasional escape, Finland should be on your bucket list of places to go. It is possibly one of the most unique places you'll find, and equally fascinating. From the aesthetics to the people, the traditions and the history, and the endless gorgeous nature to explore, reasons to visit Finland are endless, but here's our top ten.
1. Lapland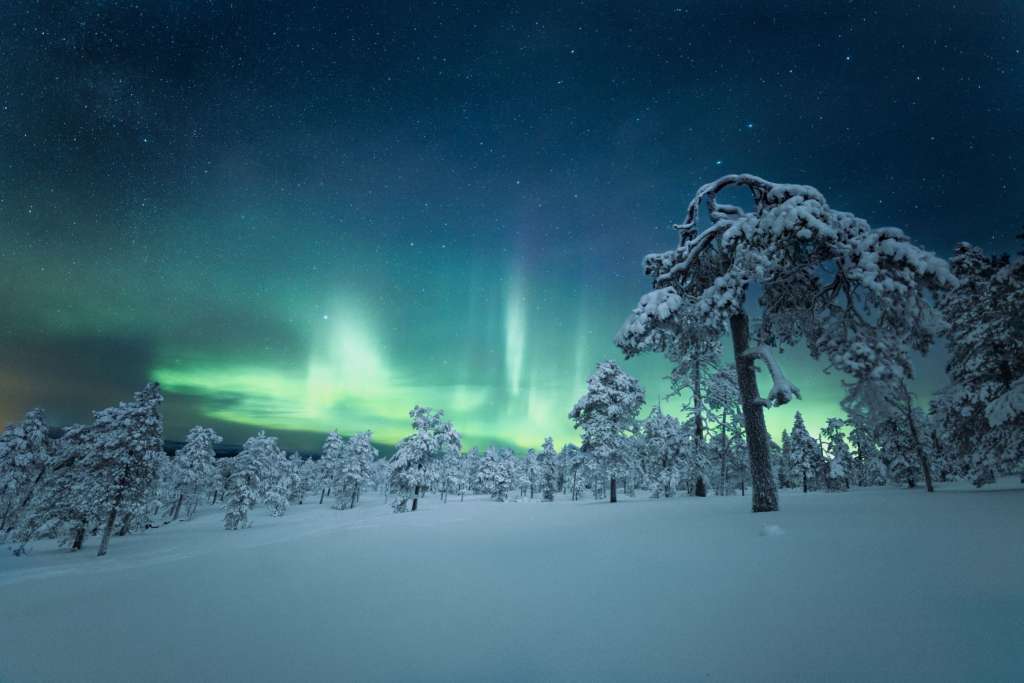 If you've heard anything about how awesome Finland is, we have no doubt you've probably heard at least a little about how beautiful Lapland is. There are many wonderful attractions for visitors within this upper region of Finland, but Lapland in and of itself deserves a spot on this list just for how gorgeous the whole place is.
With long, bright summer days, and short days in winter lit up from above with the northern lights, Lapland is known and loved for the plentiful natural attraction that you can explore. No land is cut off from exploration, for residents or visitors, so get your walking boots ready to step into a magical world of nature when you visit Lapland.
Whether you're there for the winter wonderland, a colourful autumn hike, the festivals, food, or even a visit to Santa Claus, Lapland is a truly stunning place all year round, said to have 8 seasons rather than 4 simply for how unique it is from one time of year to another. No matter when you decide to take a trip to Finland, Lapland will be a whole otherworldly experience.
2. Ski Resorts and Dog Sleds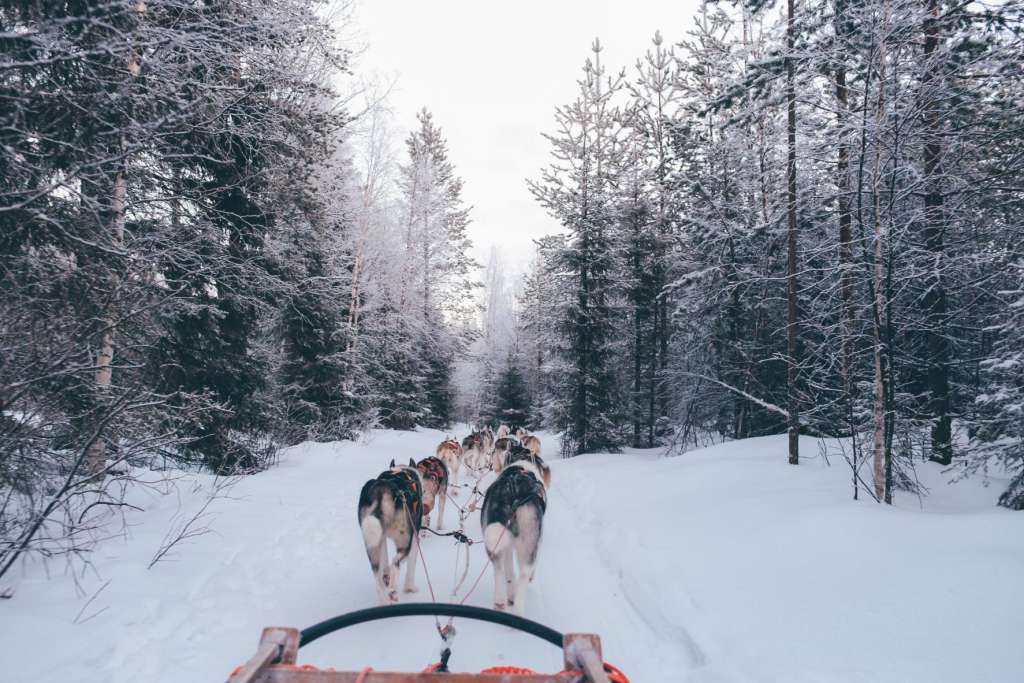 If you noticed us mentioning the delightful winter wonderland that is Lapland in winter, then you won't be surprised that Finland is one of the best places to go skiing. Not only for its snowy weather, but the excellent ski resorts, and the opportunity to go dog sledding in their gorgeous environment.
With skiing being such a popular activity in Finland, it's a wonderful place for a diverse range of experiences. From luxury ski resorts to striking out in Lapland for an adventure through the landscape, you can enjoy skiing all over the country. Plus, with no mountains but plenty of hills, Finland's land is an incredibly friendly spot for skiers of any ability.
With 200 days a year covered in snow, ski resorts in Finland are pretty widespread, with 75 across the country. Pyha Ski Resort is a favourite, with great accessibility, beginner-friendly slopes, and verging right on the edge of a national park. There are also some other greats such as Saariselka, Voukatti, and Levi Ski Resort, the biggest ski resort across Finland.
And of course, what kind of winter adventure would it be without experiencing dog sleds? There are quite a few services in Lapland that offer dog sled rides, and personally, I'm in love with this idea alone and will easily take this as one of my top reasons to visit Finland. Whether you want to be taken on a ride, or take to the brakes yourself, there are plenty of different experiences on offer.
3. Helsinki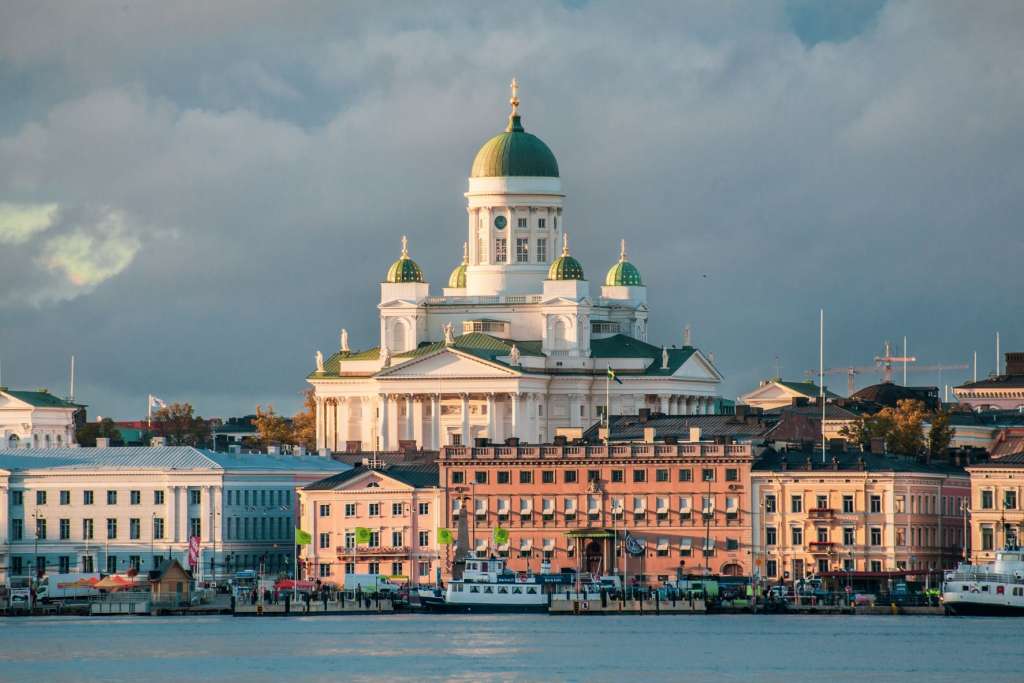 When you're ready to experience some of the city life as well as the dazzling natural world of Finland, the awesome capital city, Helsinki, is at the top of the list of reasons to visit Finland. All the cities in Finland are so unique and worth at least a day trip, but if you're not one for city hopping, the capital is absolutely the perfect place to start.
Helsinki has a limitless attraction, from the Nordic culture and the history to the nature that is present in every corner of Finland, the delicious and traditional foods, warm and welcoming architecture, and great spots for concerts, shows and more. They have some great museums, and as a whole, Helsinki is incredibly sustainable and accessible. Their public transport and access from other destinations is fantastic, making it the perfect hub for activity.
Helsinki is also where a lot of the saunas are that Finland is famous for. And it's close to some other awesome historical cities like Espoo and Vantaa. This is such a laid-back city, and whether you want to explore the harbour, the gorgeous churches, the islands, or just enjoy some Finnish foods, you're going to find everything you could need in Helsinki.
4. Visit Santa Claus
Oh, and did we forget to mention that Finland is the home of Santa Claus? No matter what time of year, you can visit Santa Claus in Finland and get the whole experience, from his office to the reindeer and the elves, Finland provides the magical world of Christmas all year in Rovaniemi, deep in the arctic circle of Lapland.
This, of course, comes in the form of The Santa Claus Village, where Santa and all his workers reside. You can see his office, sing some carols with him, have a cosy little chat, and end it all off with a visit to Rudolf. Whether you're taking your kids, or just going to immerse yourself in the Christmas cheer yourself, this is one of the top reasons to visit Finland for an easy reason.
And if you want to prolong the experience, there are even more magical Christmas experiences in Lapland. Santa's Lapland bundles up the experience as a whole holiday in itself with some great accommodation to stay your time during the cold, festive days.
5. The Land of a Thousand Lakes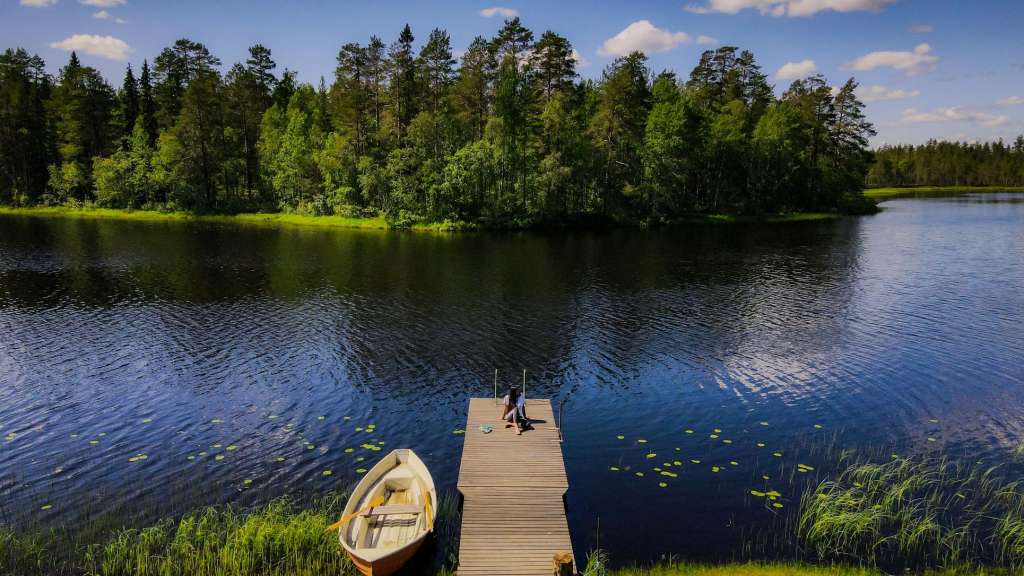 Did you know that Finland has over 188,000 lakes and 180,000 islands? In fact, around 90% of Finland is forest and water, with many of these lakes in the Lakeland region below Lapland. Nicknamed the Land of A Thousand Lakes by many travellers, it would be impossible not to encounter at least one of their beautiful lakes while there, even without intending to.
And there are many things to do in the lakes of Finland. In fact, many locals will start their day with a dip in the icy lakes in winter for the energy rush. There are also some fun traditions around the lake, such as National Sleepy Head Day where the last person to rise in the household may get tossed into the nearest lake.
Of course, there are some more peaceful activities if the local traditions aren't your cup of tea. From lazy boat trips through the peaceful lakes, to lakeside cottages to stay in, paddleboards and more. Enjoying the waters of Finland is a must when you visit, and with it being the cleanest water in the world, it's not a hard spectacle to enjoy.
6. Saimaa Ringed Seals and Reindeer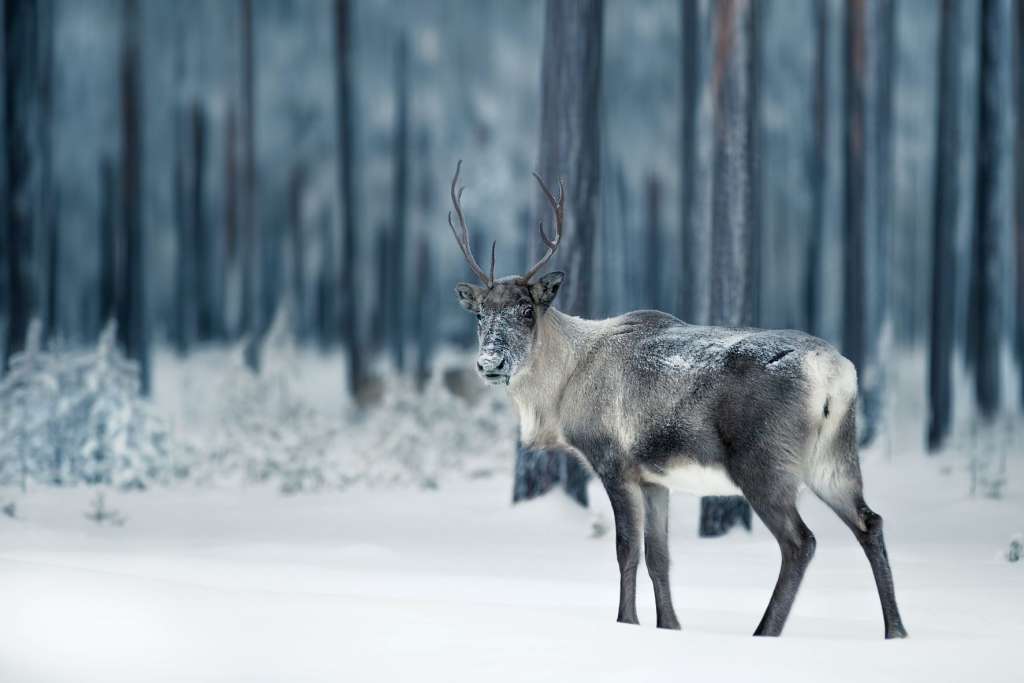 There is lots of lovely wildlife in Finland without a doubt. In fact, if you just want the biggest of reasons to visit Finland, the natural atmosphere is a lot of it in a nutshell. But some unique and stunning wildlife that is a must-see, is the Saimaa Ringed Seals and of course the reindeer.
The Saimaa Ringed Seals are perhaps the world's rarest seals and can only be found in Finland's biggest lake, Lake Saimaa. With a small population of around 300, they're a mesmerising sight and an absolute must when you visit. Since they were cut off from the sea in Lake Saimaa in the Ice Age, these inland seals have regained some of their numbers in preservation, but they're still endangered, making the chance to see them a truly magnificent one.
Not quite as rare, but also a lovely creature that resides in Finland, is the reindeer. Whether this is part of your Christmas experience or one you see out in the wild while touring Lapland, getting to see some reindeer is pretty bucket-list-worthy for any festive winter travellers.
7. Aland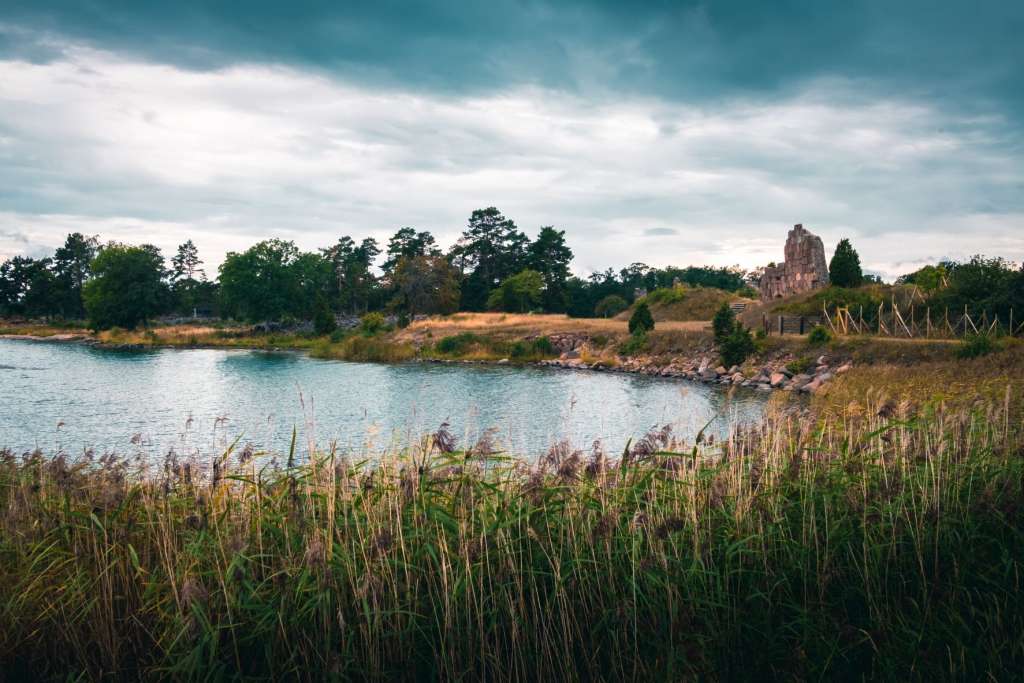 The province of Aland is a pretty special destination all on its own. We could easily find many reasons to visit Finland that are just inside Aland. This is a special place not just for its natural wonder and community attractions, but because Aland is right on the edge of the Finnish mainland connecting to Sweden. Because of this, Aland has a lot of its own government, rules, and traditions, and the national language is actually Swedish, with many Finnish people being bilingual.
Aland is much of the coast that wraps around Lakeland and consists of over 6,500 islands, all easy access with bridges and ferries connecting them. However, only 60 of these islands are inhabited, leaving the rest up to nature and exploration.
Island-hopping is also a big attraction of Aland, especially with easy access via cycling and many places to rent bikes, its land isn't hilly or demanding, the landscape and view is gorgeous, and there are many historical sites like the Ruins of Bomarsund and Kastelholm Castle that you can visit. It's also well-loved for golfing, the maritime culture and museum, and its peaceful seascape.
8. Saunas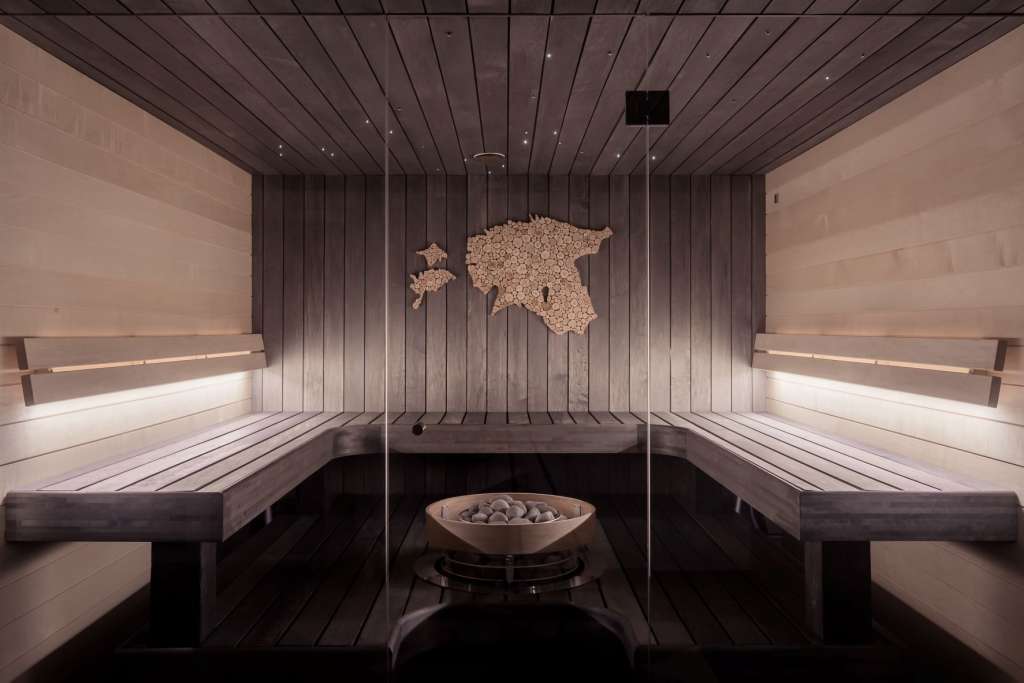 Perhaps one of the biggest things that Finland is known for, is the plethora of saunas and the everyday enjoyment of them. Where other places this may be considered a luxury, in Finland its treated more as a necessity, with saunas everywhere you visit, and pretty great saunas at that.
A mind and body cleansing experience, going to a Finnish sauna is not like any other sauna experience you may have had. It's a traditional and natural experience as a family, in groups, or alone, it's a time to sit back, relax, maybe have a drink and something to roast on the fire. Going to a Finnish sauna is a whole experience in itself, and a true little sight into the Finnish community.
There are many different saunas in Finland, and if you intend to travel around the country on your holiday, we recommend trying out a few for a more rounded experience of them. Whether you want to go for something modern like a seaside spa or going for a classic bathhouse experience surrounded by the smell if birchwood and steam, a Finnish sauna experience is whatever you want it to be.
9. Turku and Porvoo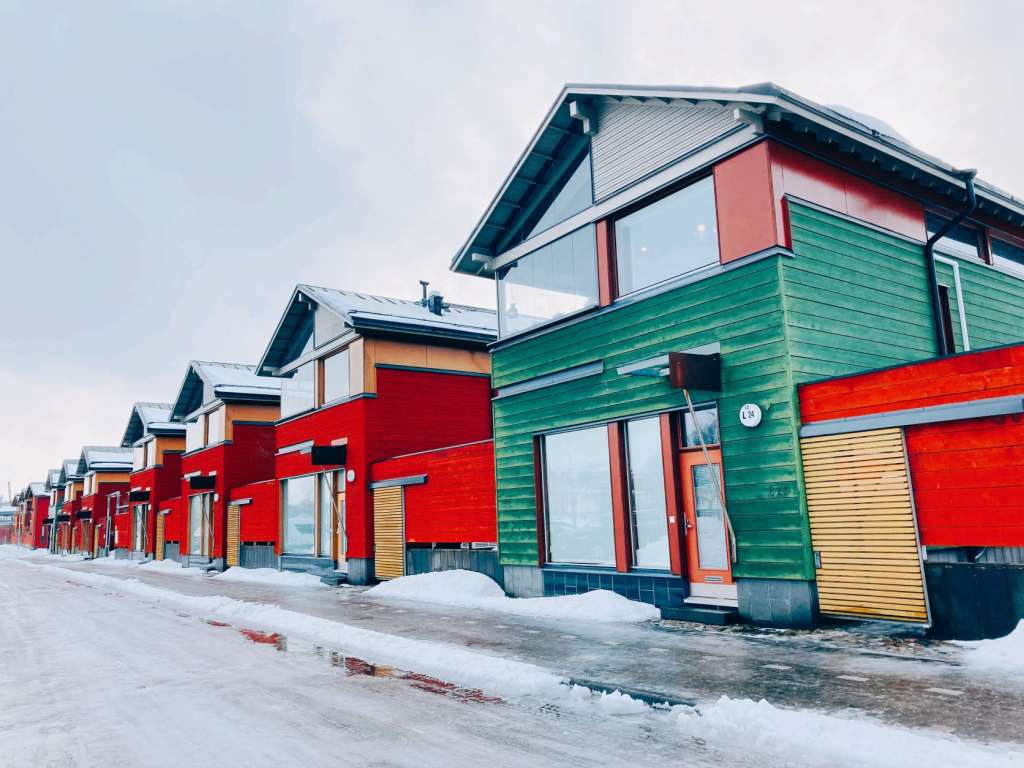 We could have hardly continued this list without mentioning a few more of the lovely cities in Finland, and its two oldest cities, Turku and Porvoo, are perfect displays of Finland's beauty and the natural world that invades all this wonderful land.
Turku is the oldest city in Finland and is a beautiful city that combines old medieval European aesthetics with a modern twist. At the heart of this city is the river that runs through and is the centre for local traditions. In summer, people will gather at the riverbanks to dine out, and there is no greater feeling of contentment than having delicious food on the bank of a clear river in a warm city.
Porvoo, though the second oldest city in Finland, is equally as stunning and has a rich history. Though it retains more of its historical aesthetic, especially in Old Porvoo, it's got endless charm and is known for having the best delicacies of any city in Finland. It's also only 50 km from Helsinki and is just a steamboat ride away. Porvoo attracts creatives from all around with its classic red shore houses, originally painted red to commemorate the arrival of Gustav III, the king of Sweden.
10. National Parks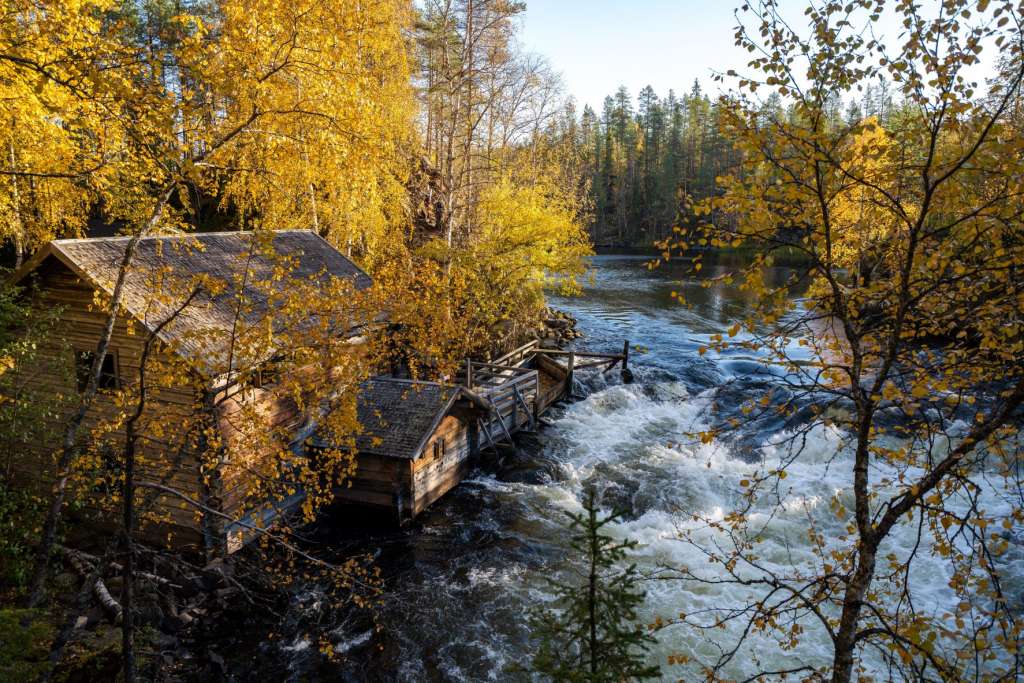 What better way to end such a list than with some gorgeous national parks for you to explore? There are preserved natural places scattered across Finland, not only to maintain the biodiversity that makes this land so unique and beautiful but to allow locals and visitors alike to immerse themselves in the natural landscape.
From rapids, river falls, and eskers, to fells, lakes, archipelagos and forest, the Finnish national parks are truly stunning and will give you a taste of every side of Finnish wildlife. You can even hire guides to go out and spot some bears in the forest.
There's such a wide range too, with national parks near Helsinki city centre like Nuuksio National Park, or perhaps you want to see Archipelago National Park, dubbed the world's most beautiful archipelago. Near the archipelago is also Teijo National Park where you're urged to stay the night in one of the cosy cabins, or even one of the villages inside the park itself. You could easily spend an entire holiday in one of these parks alone, and we wouldn't blame you, they're gorgeous spots of nature unique to the Finnish landscape.
And now that you're thoroughly convinced by these reasons to visit Finland, make sure you check out the Finland Tourism Board for more fun ideas and don't forget to contact your PTS member to book your Finnish getaway. Or, if you don't know which of our lovely members to book with, you can get assistance by calling PTS directly at 0207 190 9988.
And if you'd like to learn more about how you're protected by PTS or the Package Travel Regulations, don't forget to check out our pages for consumer protection advice.
Share This Story, Choose Your Platform!