When you're looking for a slice of utopia, I'm inclined to suggest Dubai on aesthetics alone. Known as the pearl of the east, it's probably no surprise that among the many reasons to visit Dubai, its ethereal beauty is one of the top for many travellers.
This is one of the most popular destinations being booked up at the moment for 2022 and 2023, and we can see why. Before all the spectacles are sold out for the near future as the world opens up, and in time to get your camera ready, here are your top 10 reasons to visit Dubai, and soon.
1. The Beauty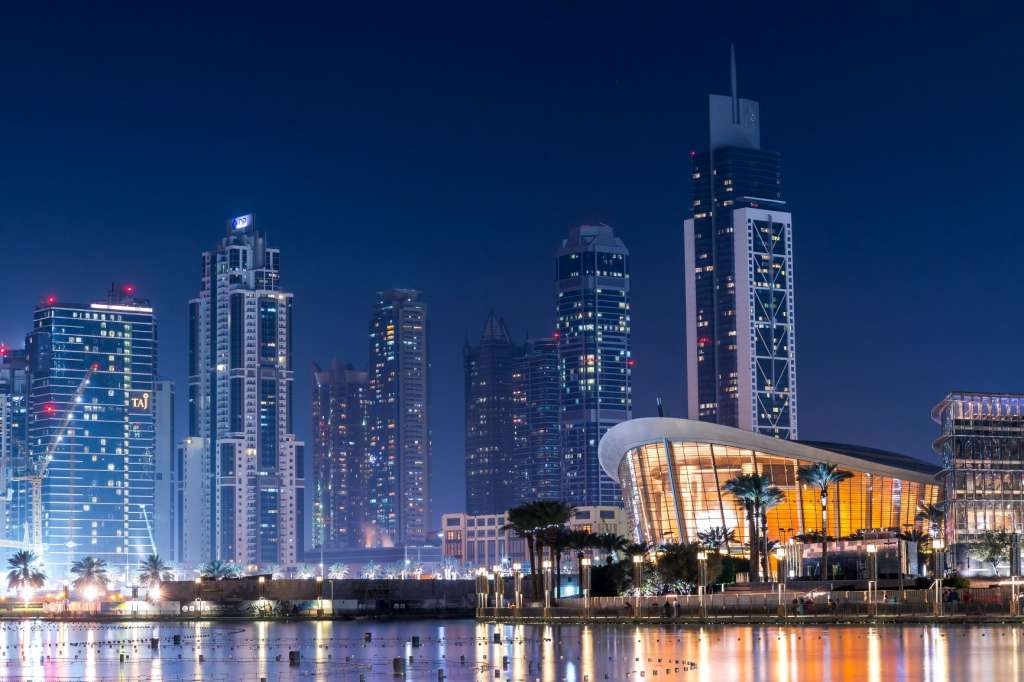 I'm sure it's already clear how smitten I am with the aesthetics of Dubai, and it's not just me, either. Dubai is a truly gorgeous emirate, from the surrounding desert to the centre of the action, it's not a sight you can miss when you visit. 
Part of this is because of how bright Dubai is. With the cloudless sky, and the crystalline waters in and out of the city, next to the bright whites and creams that make up some the structures themselves and the modern clear colours that make up the city centre, it's so easy on the eyes, and equally hypnotising. 
There are also many splendid sights in Dubai that you'll want to see and capture, though no picture will measure up to the experience. From the architecture to the natural displays and splashes of colour in the trees lining some buildings, it's all breathtaking, and we highly recommend a relaxing visit for that alone.
2. Grand Mosque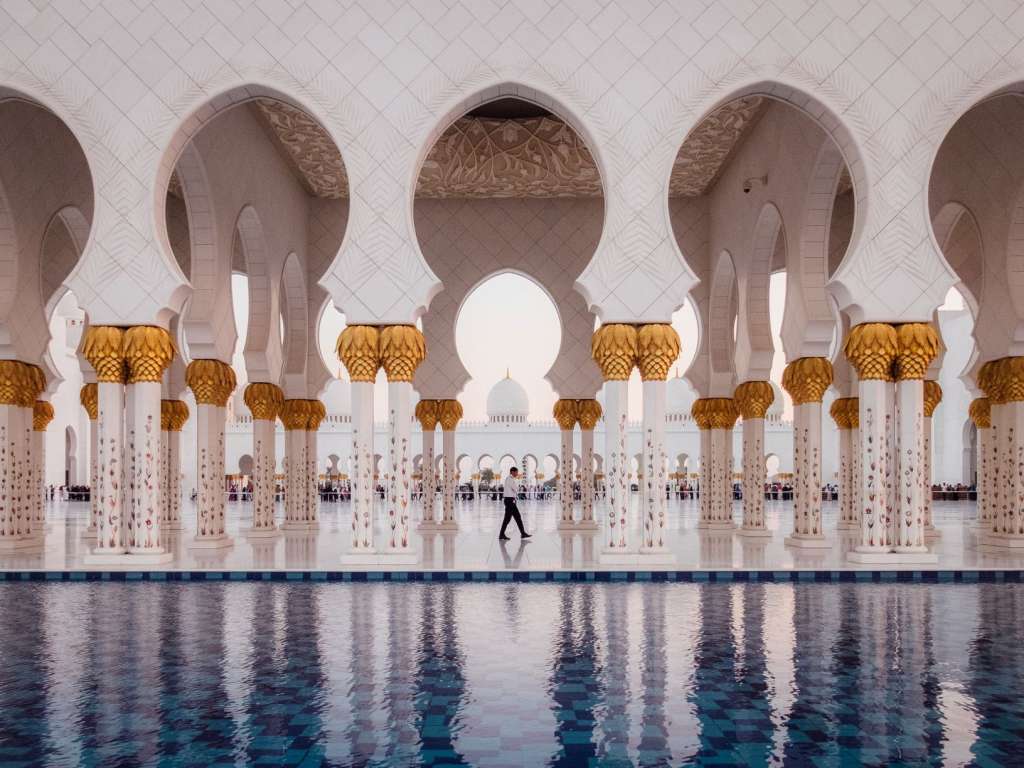 If you're going for the spectacular views, this is one of the top reasons to visit Dubai, without a doubt. The Grand Mosque is one of the most famous sights for good reason, and we entirely agree with the consensus.
Located in Bur Dubai, the Grand Mosque is not just a stunning sight, but a towering place of faith and history in Dubai. Reaching a spectacular 70 metres in height with the tallest minaret in Dubai, with 54 excellent domes to its name, outside or in, you can enjoy the dazzling sunlight on the stained glass and reflecting off the clear waters of the fountain.
You can take a tour of the Grand Mosque and learn about the culture surrounding it and the city while you do, so prefer to have your eyes and ears alike overwhelmed in grand fashion. 
3. Food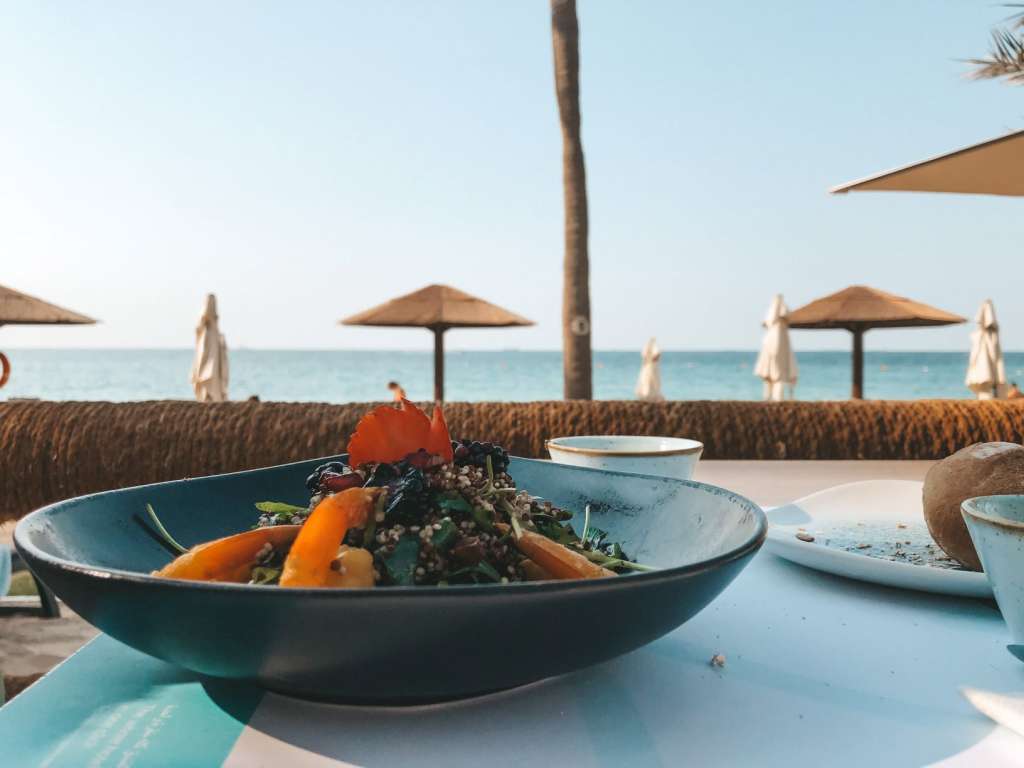 Something that Dubai is iconic for, is its excellent local cuisine. It would be difficult to travel there without getting even a taste of some of it, especially their classic brunches, but if you want to get a full experience, finding the best of the best, and going on a foodie tour is the thing for you.
Whether you get a mezze platter to enjoy a more rounded set of flavours, or you go all out and book up one of the city's foodie tours to fill your afternoon and your stomach, the food of Dubai is well worth hours of your attention, and you'll end up going home-booking your next holiday already. And don't forget the dates that are grown and sold in Dubai itself.
Some of the foodie tours you can take in the city will also take you around the city itself, dedicating 4 hours of a day to giving you the true experience of one set of flavours, so you can return the next day and go on an entirely different journey. 
4. Hotels & Resorts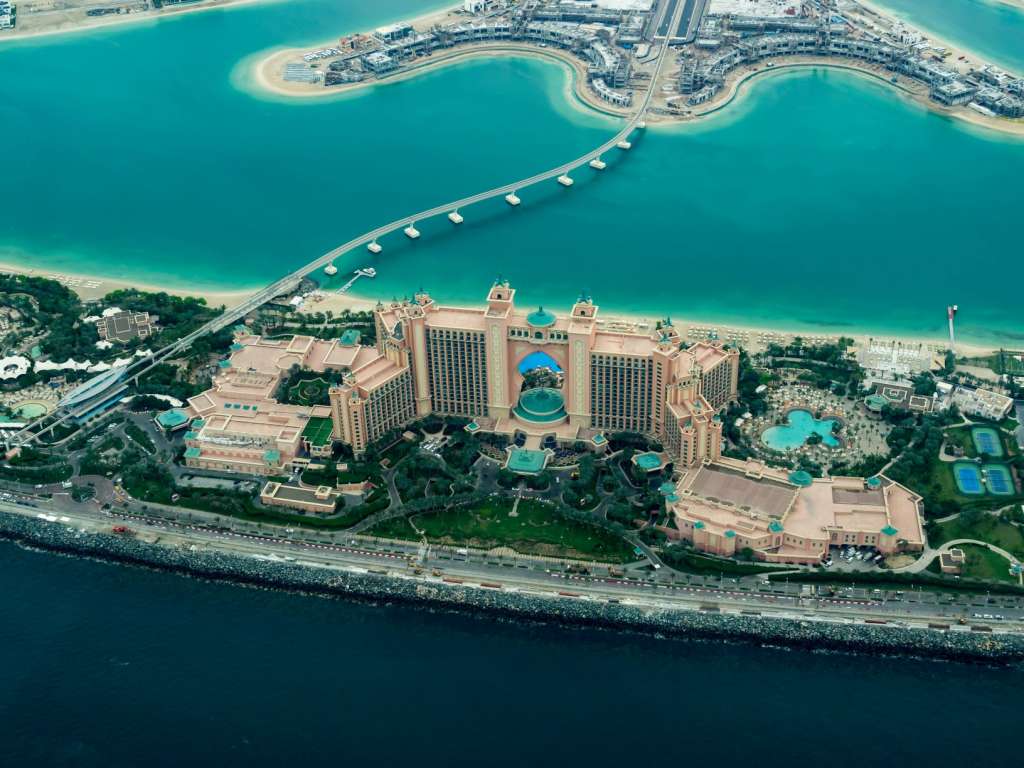 When you're looking for the best accommodation to immerse yourself in the experience of visiting Dubai, there are so many classics. Alongside this, many show off the older aesthetic of Dubai, and some embrace the newer aesthetic of city life. 
From an entire experience like the luxury hotels, there are iconic hotels like Atlantis The Palm and Atlantis The Royal. They provide all you could possibly want or need, from leisure to relaxation, to excellent food. 
They also have an entire district of resorts and beachside hotels in the palm islands. If you looking for something more affordable and in access to lots of attractions, there are great hotels like Rove Hotels, Aloft, and Citymax, all fitting into that modern, city style.
5. Dubai Creek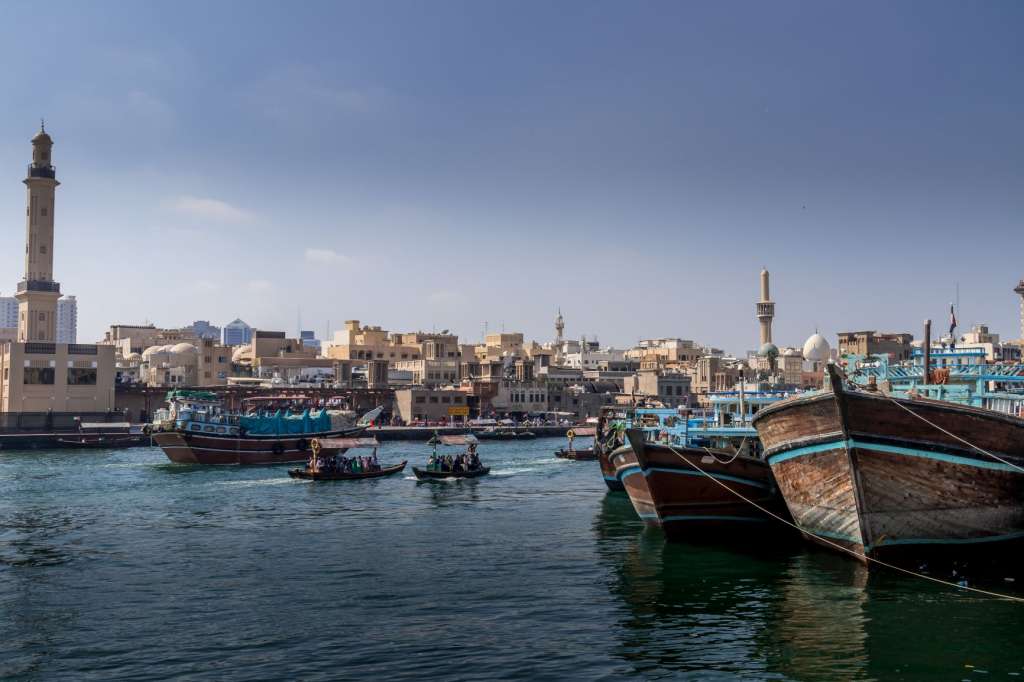 When you're looking to relax on a float downstream and enjoy the awesome sights of the city, while enjoying the clear blue waters, there are many different experiences to explore and enjoy Dubai Creek.
Whether you're just taking a few minutes in an incredibly affordable water taxi to get to another destination, or you're booking out the whole day to enjoy the lull of the water, taking some time to enjoy Dubai Creek is easily one of the top reasons to visit Dubai.
From enjoying the sunrise bright and early to seeing the wildlife of Dubai, and making some excellent stops along the way for your meals, Dubai Tourism Board has a whole day plotted out just travelling down the creek, so you can take time to enjoy all of the city from the water.
6. Dubai Aquarium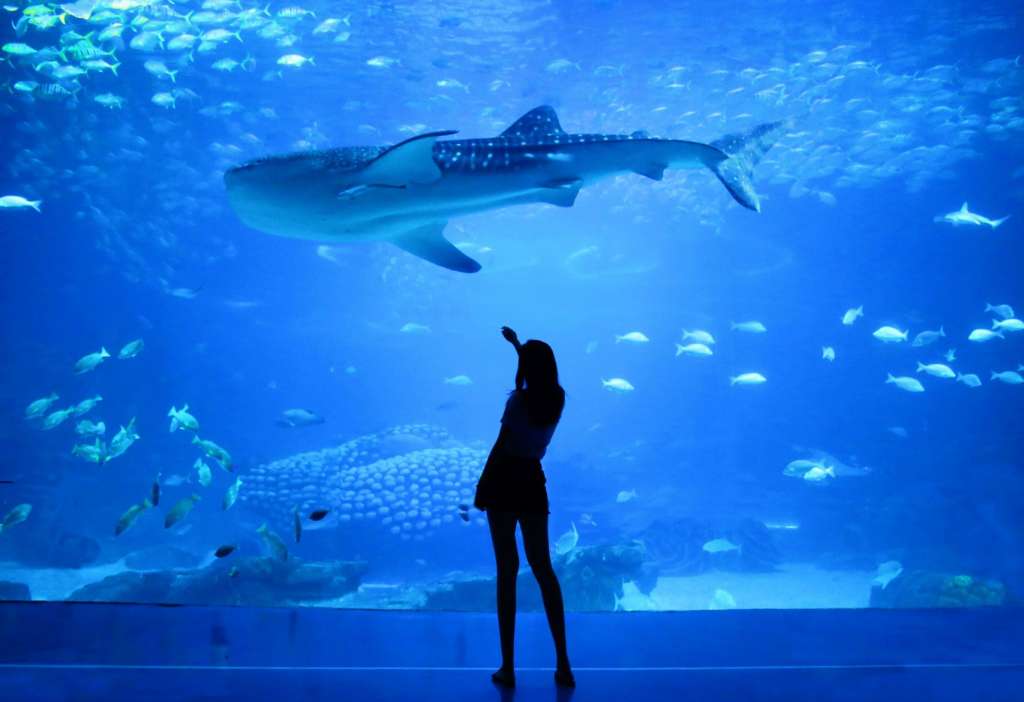 Keeping up the water theme, but taking you to a family-friendly experience, Dubai Aquarium is a pretty famous attraction for all its splendour. This isn't just any aquarium either, there are a myriad of experiences for the family or for adults that will make it a day trip worthwhile.
Dubai Aquarium is one of the biggest aquariums in the world, and the magnificence doesn't stop there. They have one of the largest collections of sand tiger sharks anywhere, and not only can you see the sharks, but you can take a dip with them.
For less thrilling and more family fun, you can also do a glass-bottom boat tour or do some snorkelling to get more up close with the 33,000 types of aquatic creatures they house. All this just waiting under the Dubai Mall.
7. Desert Safari
If you're not here for the water, then the desert is another expansive, and transcendent place to explore when you visit Dubai. 
You can choose between an evening desert safari or an overnight experience, and there is a range of other options throughout the safari to experience. From riding camels, to quad bikes, and engaging with other gorgeous creatures.
If you're looking for high action thrills during your trip, you can go dune bashing, experience high speeds in the majestic sands while being driven through the desert in an SUV going at action-movie level speeds. The diversity of experiences in Dubai is one of the reasons to visit Dubai in and of itself, and this is no exception. Whether you want to relax or fill with adrenaline, there are so many ways to explore this great landscape.
8. Palm Jumeirah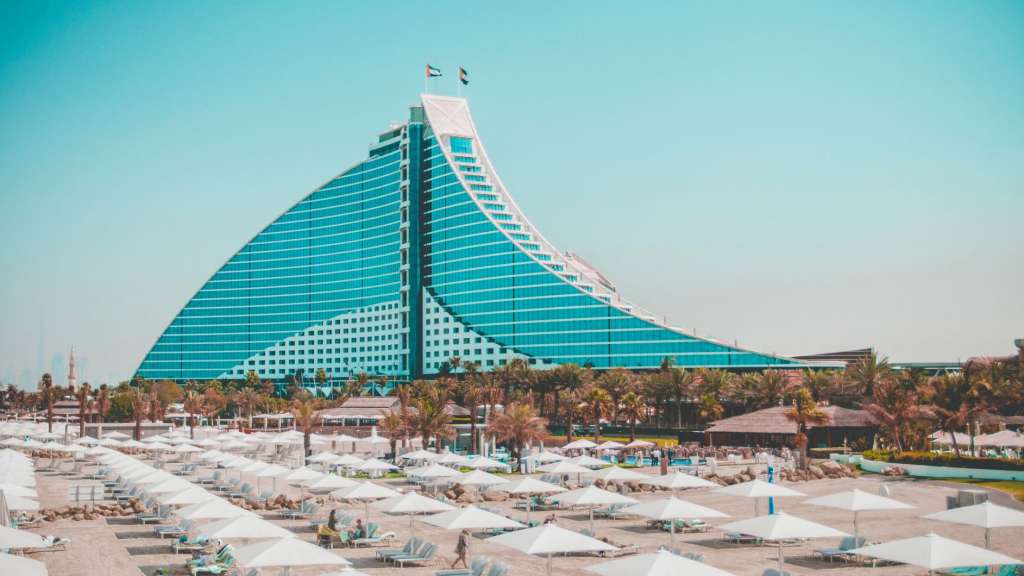 One of the most famous man-made features of Dubai must be the palm islands, specifically Palm Jumeirah, the first to be completed in its creation. And the experience from on high in a helicopter gives you the true scope of how awesome this island is, getting its name from its palm tree shape.
This island has added miles of gorgeous beach, spectacular boat tour opportunities, and caters entirely to its tourism industry with fantastic restaurants, excellent hotels, and many great attractions like the boardwalk.
If you want to go for a classic, relaxing beach holiday experience, Palm Jumeirah is going to be the top spot for you, providing everything you could possibly need for the perfect getaway.
9. Al Fahidi Historical Neighbourhood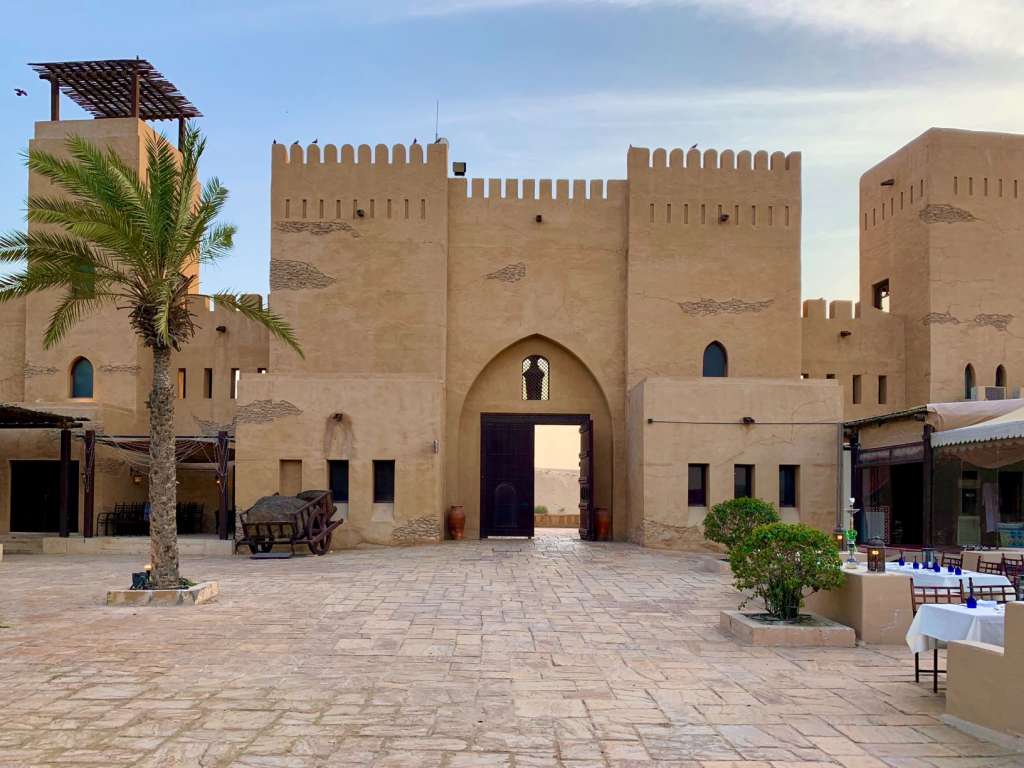 If you want to return to a time before the modernisation of Dubai in the 70s and experience some of the culture and history of Dubai, then the Al Fahidi Historical Neighbourhood is where you need to be.
This is where you can take a whole day to explore the heritage, culture, and traditional architecture of Dubai not all that long ago, but a culture that has carried through centuries of Dubai's history. This neighbourhood will take you back to the 19th century Dubai and completely transport you.
A lot of this neighbourhood is beautifully preserved from its time as well, from the traditional wind towers constructed from stone, teak, gypsum, palm wood, and sandalwood, to each individual alley that tells a story of where Dubai came from, and what it has become. Experiencing the history of such a beloved city is a fantastic, immersive experience you won't want to miss.
10. Burj Khalifa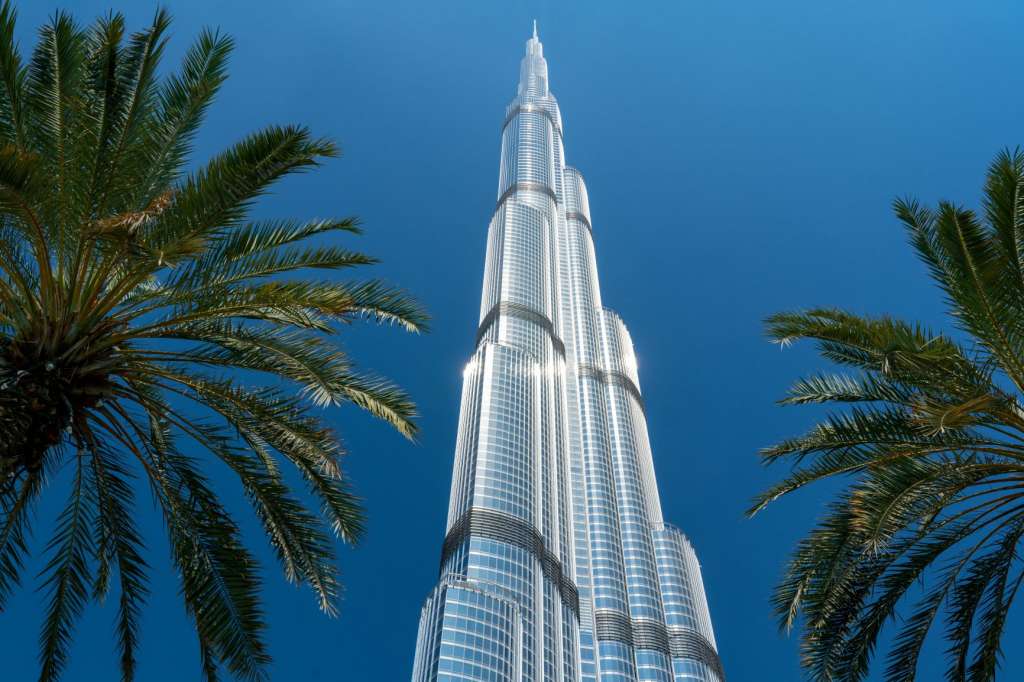 Just a taste of the great city nightlife in Dubai, and one of the most famous aspects of it too, is Burj Khalifa. Specifically, enjoying an evening and a drink at the tippity-top of the building while basking in the great view of the city far below.
And when we say 'tippity-top' we're talking a famous 555 metres up on the 148th floor of this skyscraper. Of course, this is just the observation deck where you can look out over the city. But you also have some highly rated cocktail bars near the top of this building, so you can enjoy a drink while you gander.
This is probably an experience you've already heard about, being one of the most famous reasons to visit Dubai, but it's popular for a reason, and no picture will quite live up to the true experience of being that high up in such a beautiful city.
And so, those are just our top 10 reasons to visit Dubai, though there are a plethora more in the Dubai Tourism Board that we highly recommend you check out when building your next holiday.
So, when you're ready to book your 2022 or 2023 getaway, don't forget to get in contact with your PTS member to get booking. Or if you need help picking one of our lovely members, you can call PTS directly at 0207 190 9988.
And if you'd like to learn more about how you are protected as a consumer, and how the package travel regulations protect you from the moment you book, then don't forget to visit our page.
Share This Story, Choose Your Platform!