When I say the word Croatia, you're immediately thinking of one of the biggest tourist spots in the world. With the Golden Cape beach, over 1000 gorgeous islands, rich history, a stunning coastline, and some excellent food and wine to pair with it, there are plenty of wonderful reasons to visit Croatia that are appreciated all year round.  
This is definitely a classic bucket list destination. Famous for the tourism is attracts and relies on, and with great reason. Whether you're a keen traveller or a special occasions traveller, this is a destination you'll want to make sure you visit at least once.  
1. Tourism Hot Spot aka. The Game of Thrones Hub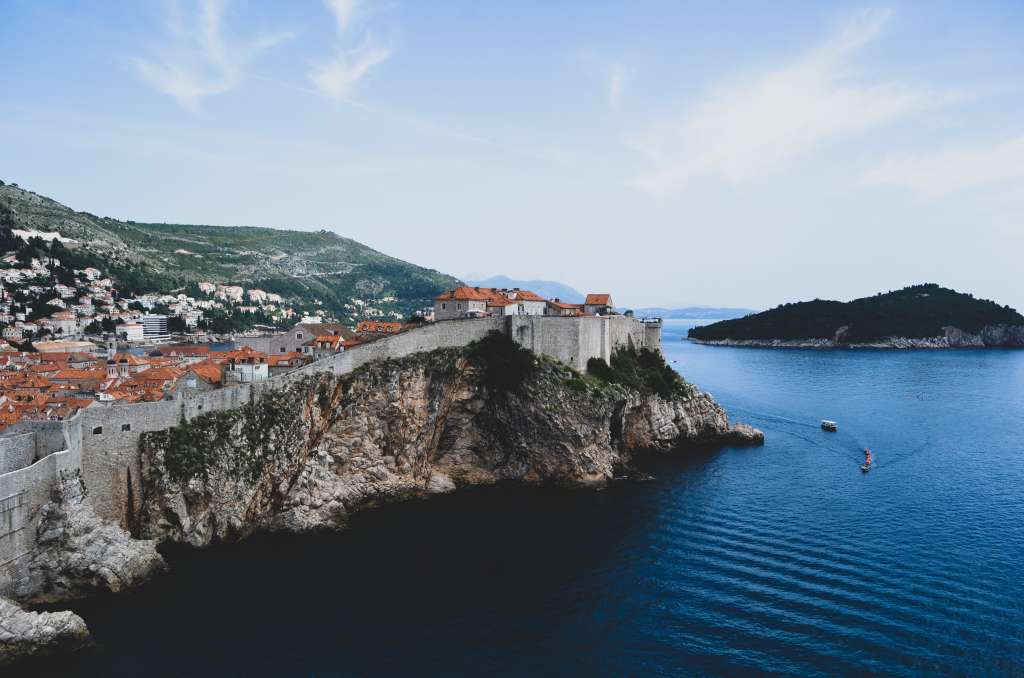 This may be a disadvantage for some, but there's nothing quite like being surrounded by excited, like-minded people and faces when you're on a journey. They say the travel industry is full of extroverts for a reason, and a tourist hot spot like Croatia is one of the top spots for it. 
Plus, because they're so adapted to, and gain so much from the tourism industry, it means that there are a plethora of experiences that cater to this market, meaning no matter what you're going there for, there's going to be something waiting just for you. From experiencing the soaring coastlines to museums and quiet shops.  
Of course, one of the biggest ways Croatia caters to its wonderful tourism industry is through Game of Thrones experiences. Many travellers flock to Croatia for an entirely Game of Thrones-themed holiday in celebration of these gorgeous places it was filmed. And the travel industry in Croatia has easily answered back. 
From King's Landing to Qarth, and the gorgeous Split to full experiences that explore the history of Game of Thrones' fantasy world. You can entirely immerse yourself in a fictional world when you visit Croatia. It's an experience like no other. 
2. Food and Wine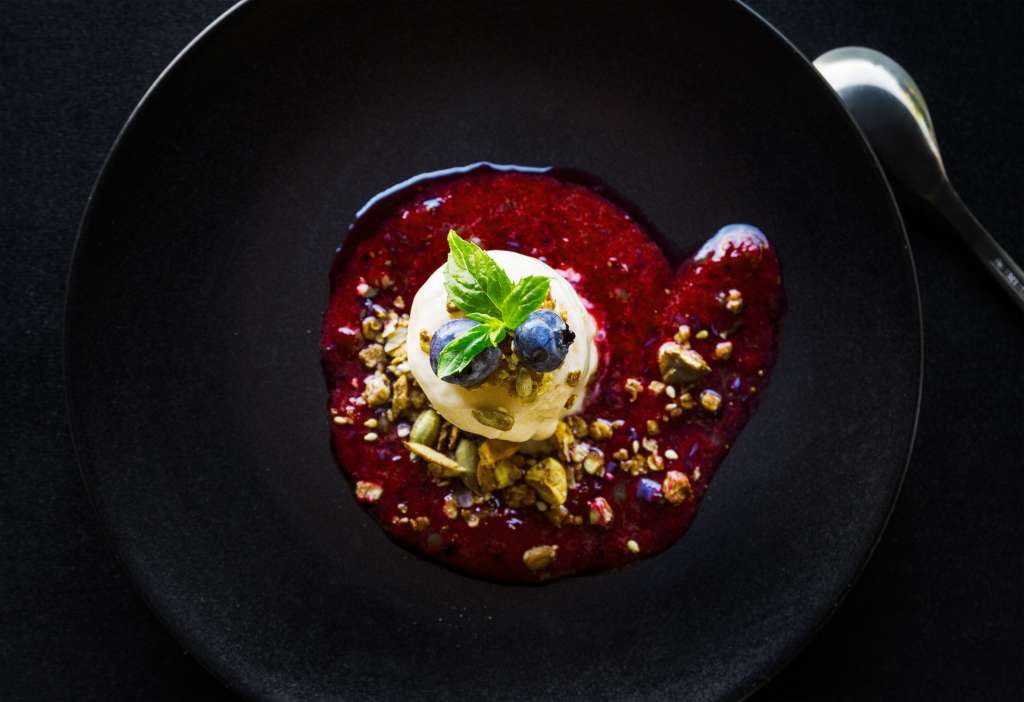 Croatia is easily known and loved for its food and wine, popular for both tourists and residents alike. Among these things comes award-winning drinks, gorgeous truffles, and top-class foods. 
The wines, in particular, are a great point of pride, and if you're looking to try some of the best wines around, or want to experience an excellent variety, this is easily one of the top reasons to visit Croatia. From Welschriesly to Plavac Mali and Blue Frankish, it's a top activity. 
And if you're looking for food flavours to go with those excellent drinks, there are a great range of traditional and fine dishes to try. One of our top recommendations has to be soparnik, a simple, yet perfect dish suitable for any type of visitor, a sort of thin pie stuffed with swiss chard and onions, it's not something you're likely to ever experience in the UK, and why go on a foodie adventure if not to try new things?  
3. Zagreb Christmas Market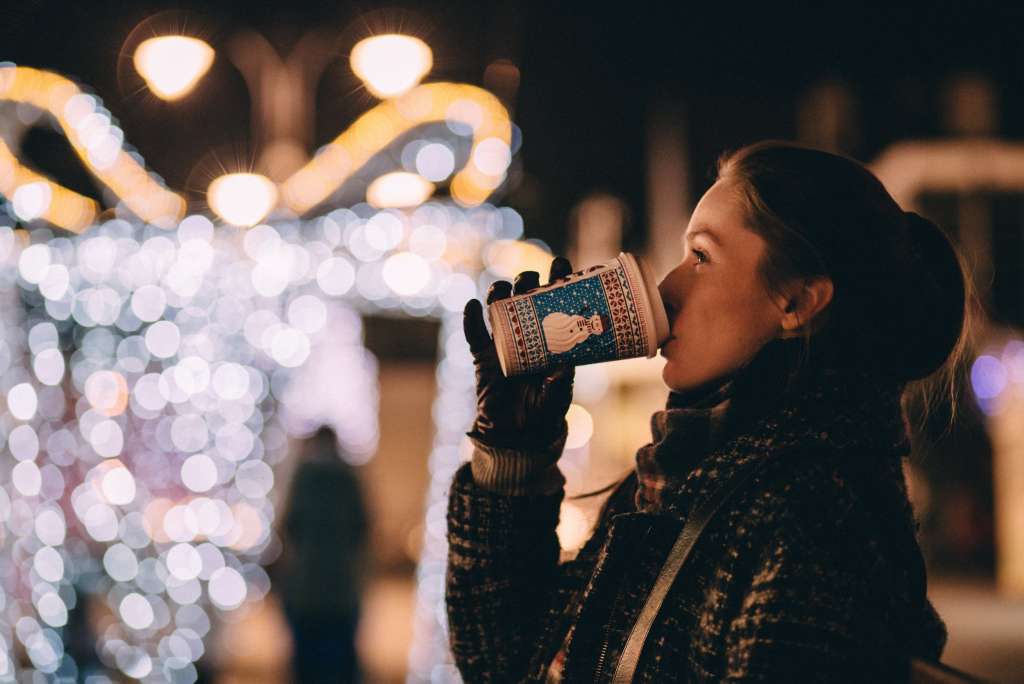 You heard correct; this is also a top destination in the winter months too! Croatia's Christmas Market in Zagreb is perhaps one of its most well-known attractions and is considered the best Christmas Market around.  
Whether you're an avid explorer, you enjoy a taste of another culture, or you just really love Christmas, this is one of the best reasons to visit Croatia if you're only going to go once. 
From November 30th till January 7th, the Christmas Market is thriving in Croatia. Lighting the lights to kick off the advent season, the cities come alive with the music of the local Spicici Music Society, a Christmas train that offers free rides around the town, and decorations galore.  
Not only will it look and feel the part, but this is your opportunity to indulge in all the wonderful things Croatia has to offer during the Christmas period, from food and drink to all the authentic local products you can think of. If you want to take some of your holiday home with you and avoid the mediocre UK winter weather, this is the place to be.  
4. Island Hopping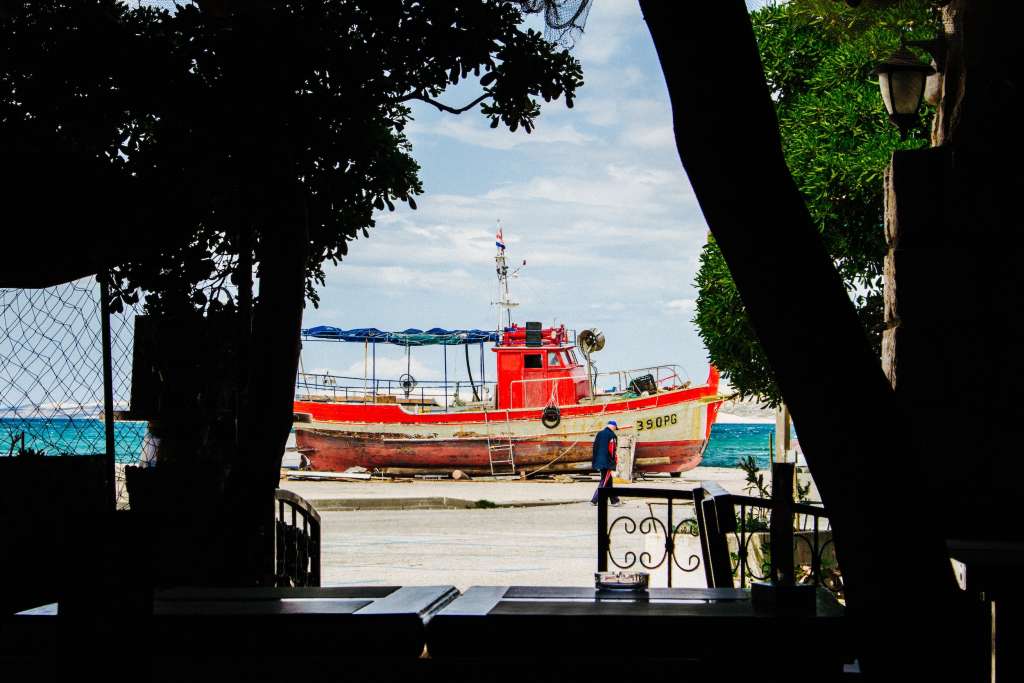 It's no secret that Croatia is made up of over 1000 islands (1244 to be specific). This being one of its biggest attractions, island hopping is one of its very own reasons to visit Croatia, purely because you could easily spend months exploring the islands, and never find two that are quite the same. 
There's plenty of transport provided to get between the islands, as this is such a popular occupation. And these methods of transports are a delight in themselves, including wonderful boat exploration such as catamarans.  
You can experience the dazzling Croatian coastline that it's so famous for, explore the crystal-clear waters, and awe at the Kornati archipelago, a nationally-protected area surrounding 80 of the islands, including a whole world of untouched nature. 
There is pretty much an island for every adventure you could think of. Including Brac, the highly recommended island for water sports enthusiasts, and Hvar, considered the most beautiful island in the world. 
5. Golden Cape Beach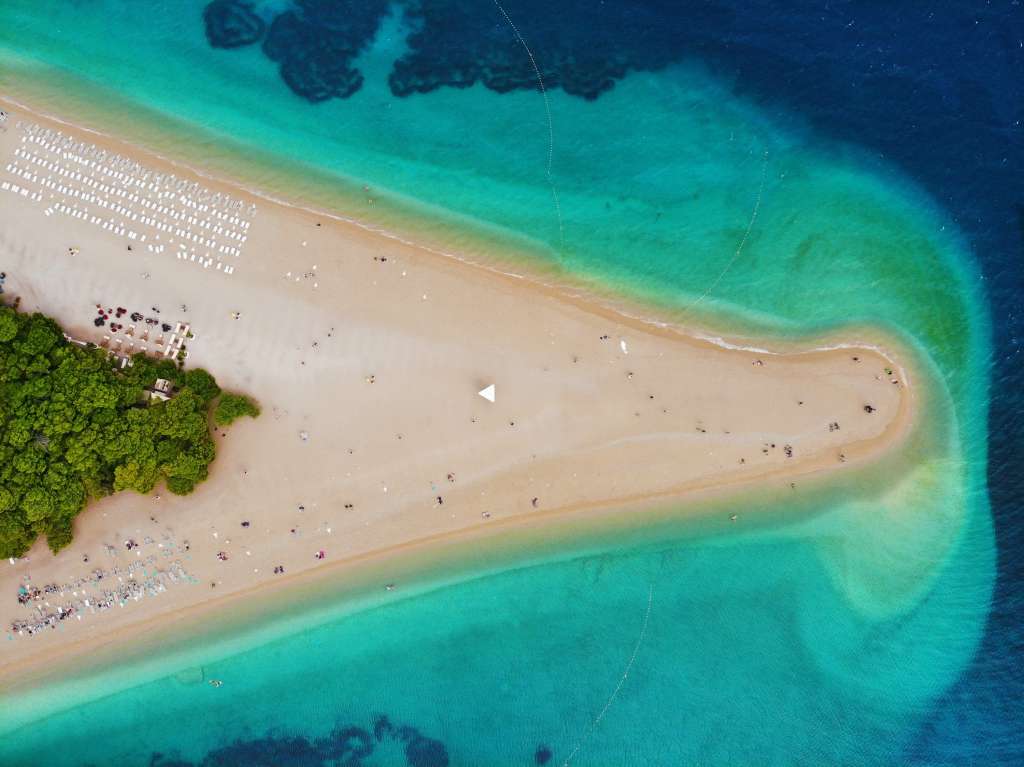 Zlatni Rat, more commonly known as Golden Cape, is the most loved beach in Croatia and is considered one of the best.  
There is actually quite a huge range of different beaches in Croatia, from sand to pebble, bustling to secluded, small to big, but if you want to go to the best and most appraised, it's Golden Cape that you want to visit.  
Not only is this a wonderful beach just in and of itself, but it's unique. With a curved shape, hugging the end of an island, and a magical effect as the wind changes its shape, it's a fascinating location to experience, as well as a great place to relax and soak in the sun. As the tide stretches out, the beach comes into view further and further from the tree line. 
The one downfall of this particular beach is that there's virtually no shade to be found, but that's made up for with the other stunning beaches around Croatia, and the wonder of Golden Cape in particular. 
6. Dubrovnik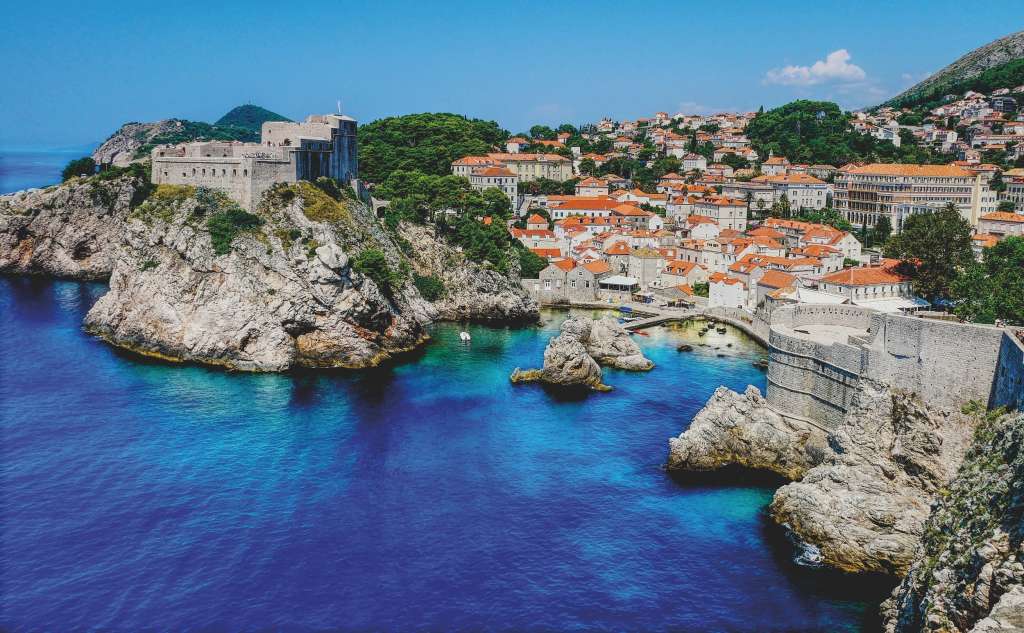 We could hardly leave out such a stunning city from this list of reasons to visit Croatia. Dubrovnik is not only a gorgeous city, it's one filled with the history of Croatia, from the famous Dubrovnik wall to the housing, and even the unique museums. 
Plus, this city is located at the base of a mountain, with its towering walls, there's no city quite as majestic and powerful to witness as Dubrovnik. It's also well-loved by famous faces, both of the past and the present. 
Beyond being just a gorgeous city, Dubrovnik is also famous for its Stradun, the oldest street in the town, alongside the Minceta fortified tower, older than the street itself and a tower that has been looking over the town for a long time, a symbol of its enduring freedom and the city itself.  
7. ULTRA Europe Festival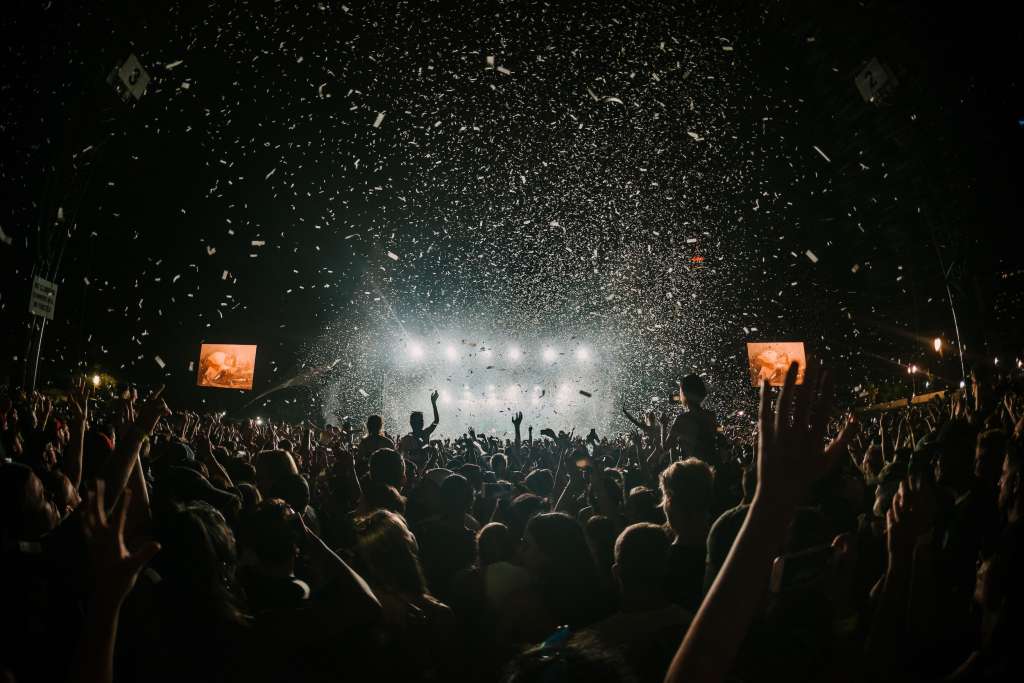 One of the best reasons to visit Croatia is how diverse it is. Welcoming all sorts of visitors, from families to partygoers, and if you fit into this second category, Croatia isn't shy about providing the best of the best, with Croatia being the scene of the famous ULTRA Europe Festival. 
Taking place in early July in starting in Split, the ULTRA Europe Festival is perhaps one of the biggest music festivals in Europe. Bringing together excellent, mind-blowing music, and its fame for great tourism, Croatia really knows how to throw a great party. 
This festival travels around the country, taking you to great places like Brac and Hvar, islands with great names for other reasons we've mentioned, so you can enjoy all this country has to offer, while the party follows close behind. 
8. Beautiful Coastline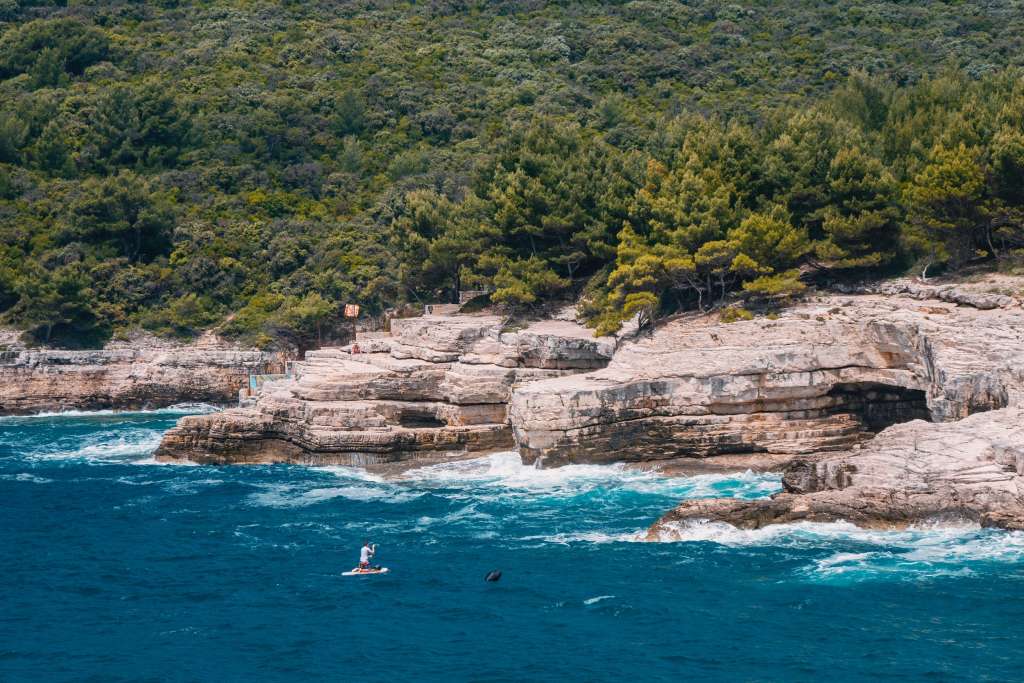 Croatia is most famous for its stunning coastline. And with good reason to, there's nothing quite as breathtaking as the few of or from the coastline around Croatia, and it's something you'll want to spend a chunk of your holiday exploring and experiencing. 
It's a popular spot to go for a long hike under the heat of the sun, for just this reason. From Split to Zadar, around the different islands and along the gorgeous, diverse beaches, it's no surprise you could easily make a camping holiday out of exploring these beautiful coasts. 
Or, if you're up for more leisurely enjoyment of this view, there are many boat trips between the island that specifically utilise this view so you can sail through the clear waters and take it all in from a good distance. 
9. Diocletian's Palace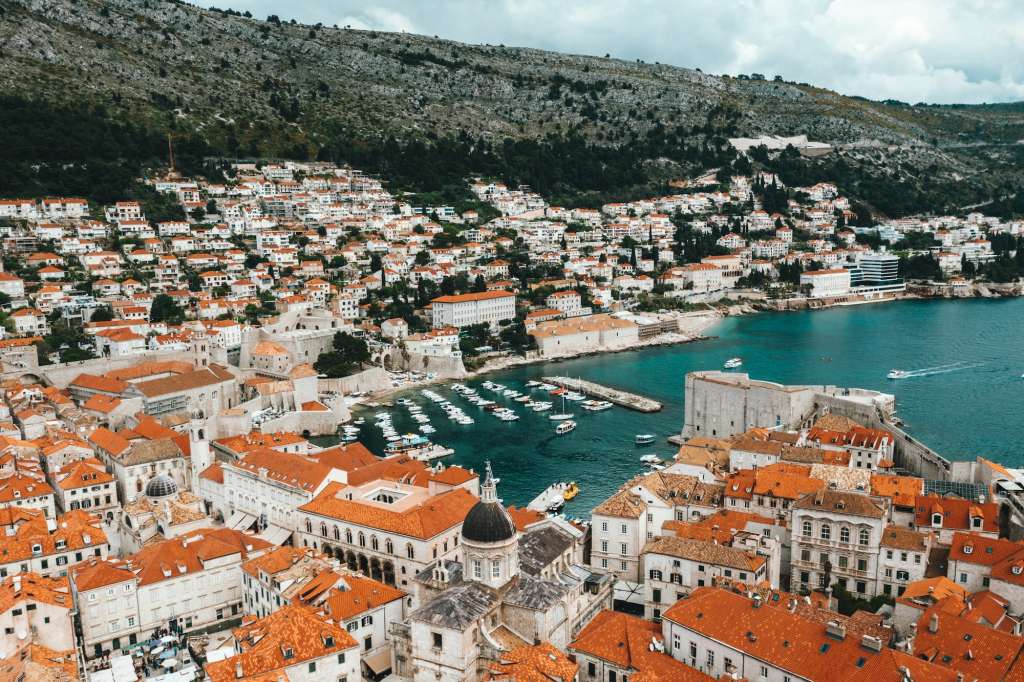 For the history buffs among you, this is definitely number one among these reasons to visit Croatia. One of the oldest structures in Croatia, Diocletian's Palace makes up half of the town Split, built at the turn of the fourth century for the Roman emperor, Diocletian. 
Not only is this structure massive and incredibly old, but it's a beautiful and powerful sight to see. Though it's often called the Palace, the name can be misleading, as this is a massive structure that makes up a lot of the town now. Just taking a tour of the town will give you a great view of this structure and how magnificent it is. 
There are also a lot of experiences for travellers catered to the history of this place. With an event, you might catch called Days of Diocletian, where the citizens celebrate their rich history in the streets.  
10. National Parks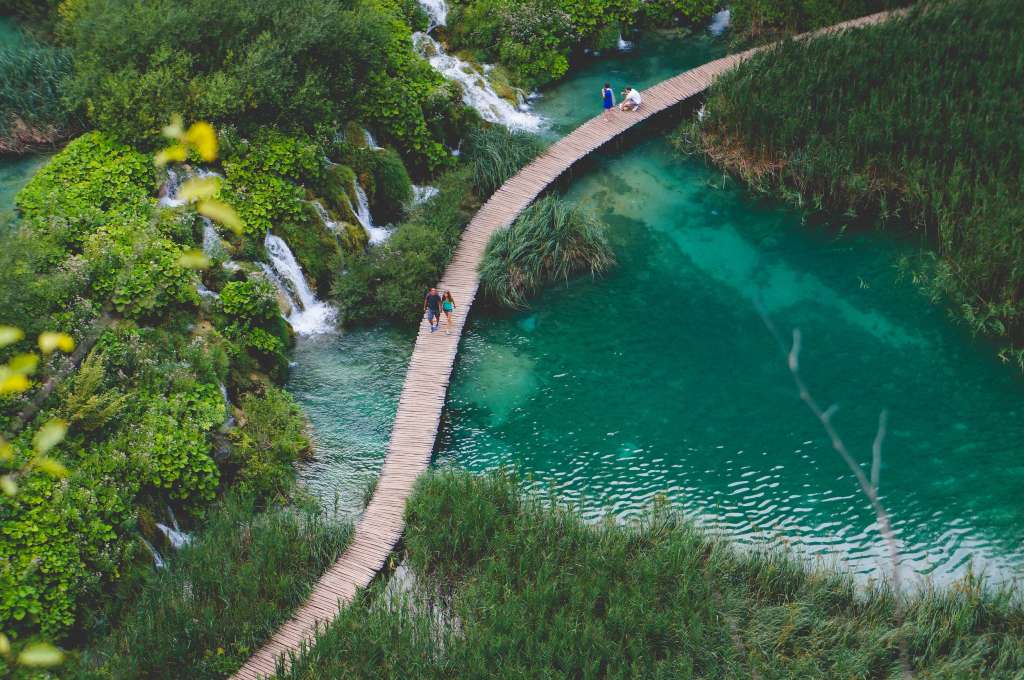 We couldn't round this list out without talking about the gorgeous nature that encompasses Croatia's beauty. And Croatia knows it too, with all the different national parks and preserved areas across their many islands, you may have to make several trips just to see all the different personalities this country has to offer. 
Among these are some preserved areas that house rare species of creature that you may not find anywhere else. This is in part because Croatia is in a very unique position, located between Europe, Asia, and Africa, it means there is a mixture of wildlife, habitats, and geography that you wouldn't see elsewhere. 
A lot of these creatures survive in very specific habitats in Croatia, from the caves in the ocean to a specific island, and the people do an excellent job in protecting this natural paradise so that you can have a once in a lifetime experience without putting these gorgeous beings in danger. 
So, if these reasons to visit Croatia have thoroughly convinced you, and you're ready to book your holiday, go check out the Croatia Tourism Board, and get in touch with your PTS member today. Or, if you need help selecting one of our delightful members, you can call PTS directly at 0207 190 9988. 
And if you'd like to learn more about your protection as a consumer, or the package travel regulations for when you book your holiday, visit our page. 
Share This Story, Choose Your Platform!