Summer is coming to its close, but some sunny destinations, like Greece, are a top spot all year round, and especially as they carry the sun into the autumn months of September and October without as many of the crowds. Covering all of Greece in just 10 points would be near impossible, with such a diverse spread of islands. The top 10 reasons to visit Crete are still a squeeze, but as the biggest of the Greek islands, it's a wonderful place to start. 
Not only is Crete the biggest of the Greek islands, it's also one of the most well-loved, and for good reason. This island will give you everything you could desire from a Greek holiday, from the sun and sand to the delightful food, family-friendly stays, mystical history, and all the summer nature exploration your heart can want. 
1. Beaches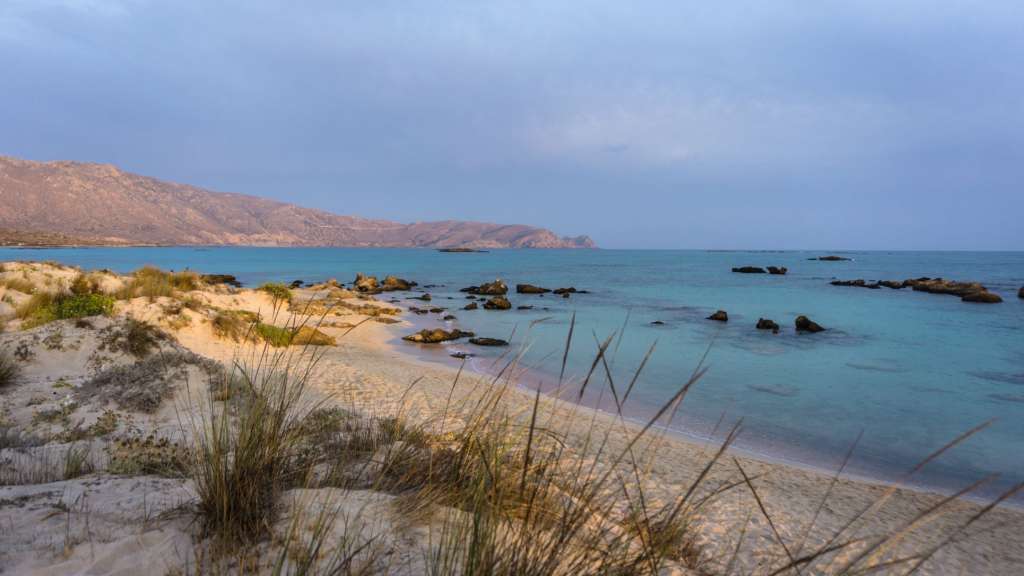 The Greek islands are perhaps some of the most famous destinations for a lazy beach holiday, with Crete right up at the top. From wide expanses of golden sand to pebble beaches washed with the crystal-clear ocean, Crete's beaches aren't just the summer paradise, but diverse as well.  
One of the most popular beaches in Crete would have to be Agia Marina by far. A classic white sand beach that ticks all the boxes, Agia Marina is just 9 km from Chania and easy to access, whether on foot, by car, or on a boat in the lovely Greek ocean, this is an easy favourite. 
If you're looking for something a little different, or are more of an adventurer on holiday, then we recommend Martsalo beach in Heraklion. This is a quiet little beach that you'll need to get to either on foot from the mountains, through the gorge, or from the ocean by yacht. It makes it the perfect little spot to stop off in your exploration and in itself is a small treasure where you can relax and take in the view.  
2. Knossos
Famously the oldest surviving city in Europe, Knossos is known and loved for its rich cultural and mythical history, being the destination of the famous 'The Labyrinth and The Minotaur' story alongside many mentions in literature such as The Odyssey.  
Visiting Knossos is not going to be an experience you can replicate anywhere else. The history alone is a reason many obsess over this city, but the sight of it is a completely different story that you will get wrapped up in. As the capital of Minoan civilisation, Knossos' history is what makes it completely unique and beautiful, not just a place to learn and wonder, but another world of architecture. This includes parts of the palace that were restored by a British Archaeologist in the early 1900s. 
This isn't the only stunning city of its kind in Greece, or even in Crete, but it certainly is one of the one's you absolutely must see. It's definitely a bucket list destination, and we could easily see you spending an entire holiday exploring this wonderful site alone. 
3. Gorges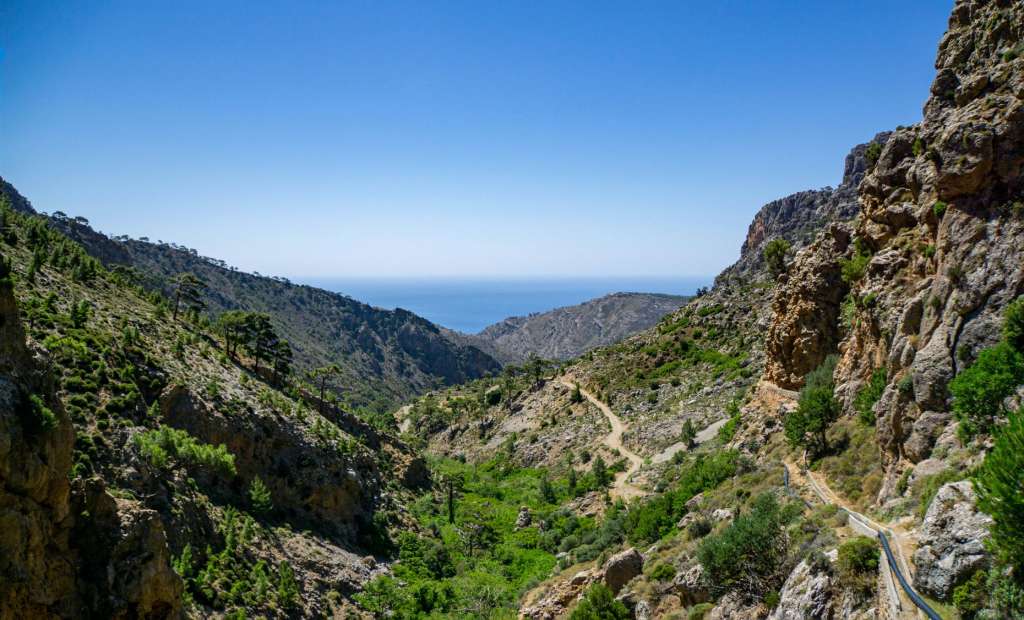 One of Crete's biggest attractions must be the gorges. With over 400 gorges in Crete alone, it is the Greek island with the most canyons to offer. This is an attraction that's widespread across the islands, but if you're coming for the gorges, Crete is the place you want to start. 
Crete is also home to the most famous gorge in Europe, in the province of Sfakia you will find the Gorge of Samaria. This is the biggest and most magnificent gorge in Crete and well worth a visit all on its own. It's no surprise that the Gorge of Samaria is one of the most visited across the island, with many coming to cross it each year.  
Tours and day trips for the many gorges in Crete are not hard to come by and for good reason. From hiking group guides through the Gorge of Samaria, to boat trips down the rivers and tours that will take you through the local towns and into the mountains, there are so many wonderful trips to offer through the Cretan gorges.
With an expansive array of land, rare formations, and stunning landscapes, it's an experience you're not going to want to miss as such a key part of Crete. And this is only the biggest! Crete has such a huge variety of beautiful landscapes and gorges, we highly recommend you visit at least one when you go, they're truly stunning sights. 
4. Food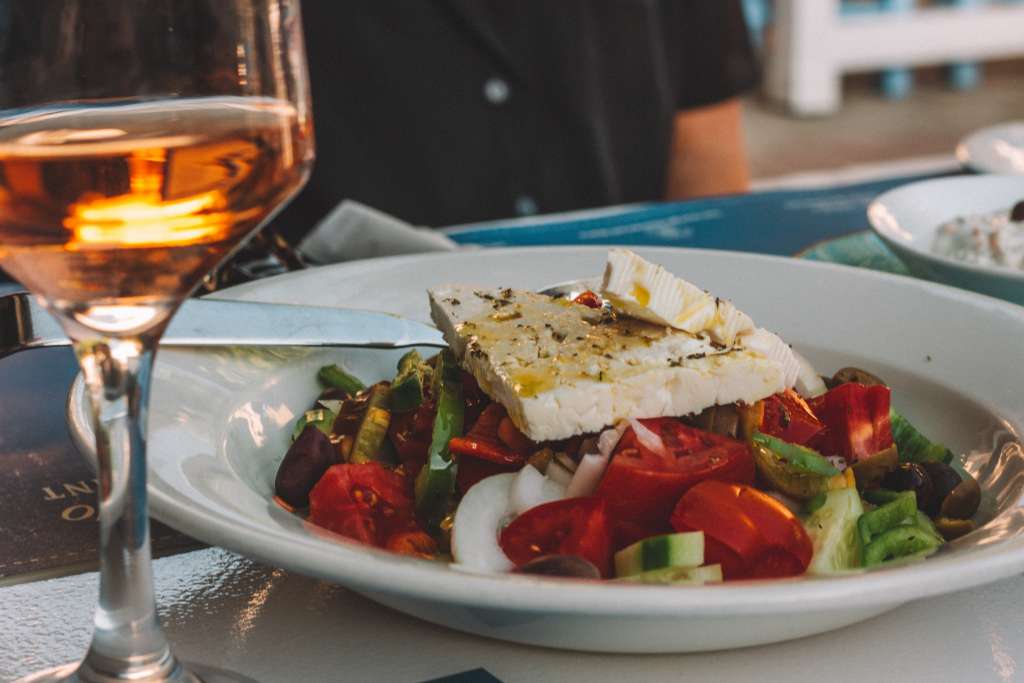 There's a great range of food to be found in Crete, from local to international, if you're one to get homesick then you're provided for. However, by far the best food you will find in Crete, and the reason this is one of the top reasons to visit Crete is the local cuisine. 
From comfort foods to luxury cuisine, the local flavours have all you could want, you'll soon be addicted to the delicious things the Greek islands, and Crete specifically, has to offer. And Crete is known for some stunning local flavours. From Ntakos, a simple but delicious dish of tomatoes, cream cheese, and olives on rusk, to Chaniotiko Bouréki, a warming courgette pie, and exotic luxuries like Chochlioí Boumpouristoí, a dish of snails. Or you can go classic with different varieties Moussaka, a dish Crete is known and loved for.
You've also got all of the exciting cuisines along the Old Venetian Harbour in Chania. From Turk to pubs to traditional Cretan restaurants, the harbour is a historical sight with a gorgeous view and some great restaurants right nearby.
Plus, not only is the food delicious, but the restaurants themselves are beautiful places, with lovely architecture and wonderful locations, you can have a full experience while you eat, not just some of the best meals you could dream of.  
5. Family Friendly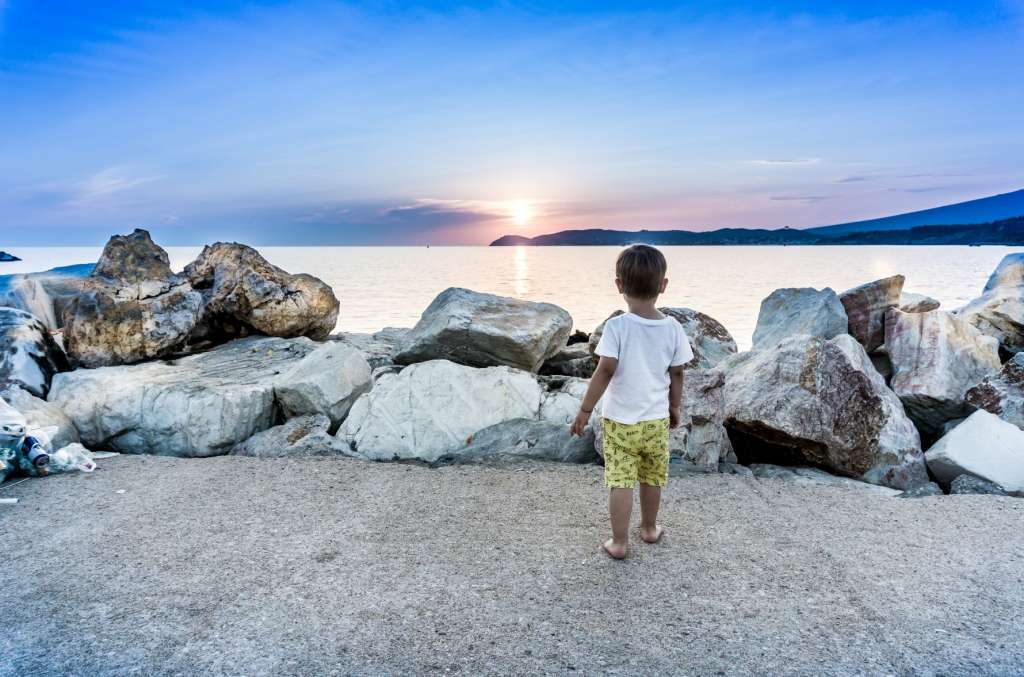 Finding an excellent summer getaway with plenty of natural appeal and kid-friendly facilities isn't always easy. However, in Crete, everything a family could need is provided for so you can enjoy the full scope of the island without worrying about if your kids will enjoy the holiday too. 
A lot of the resorts in Crete have kids' clubs on offer with plenty of indoor and outdoor activities, so you can go for a hike without a worry. There are also lots of attractions perfect for the whole family, like Aquaworld Aquarium and the many beaches that are easily accessible to all. 
Overall, this is an island that the whole family can enjoy, whether you want to relax, explore the history, or strike out into nature, there's a little something for everyone in the family. And this can range from the highest of luxury resorts in Crete, to the small budget hotels, there is no limit to the type of stay you can have on this Greek island, whether you're a big family, just taking your kids away, or going it alone. 
6. Four Different Regions
Don't let the word 'island' fool you, Crete is a diverse and gorgeous destination you'll probably need a few trips to see all, even in less depth. If you want to truly see the whole beauty of this island, however, visiting each of the regions is a must. 
In Heraklion, you can expect to find a lot of culture and history alongside its great nightlife. From traditional villages to peaceful beaches, it's a quiet and delightful region to visit.  
Rethymnon is the place to stay if you want a lovely resort holiday, this is where you'll find a lot of great resorts. It is also home to some amazing archaeological sites. 
Chania is perhaps the most popular region in Crete. This is where you'll find the most luxurious beaches with their glimmering white sands, as well as traditional architecture that will dazzle you. If you're looking for some Greek summer atmosphere, Chania is where you'll want to be. 
Lassithi is, for the most part, the least touristy of the regions. This is where you'll find peace and quiet and plenty of history and culture. If you really want to visit Crete to learn about Crete and take in its own quiet beauty, this is where you're going to want to start, or even stay entirely. 
7. Great Weather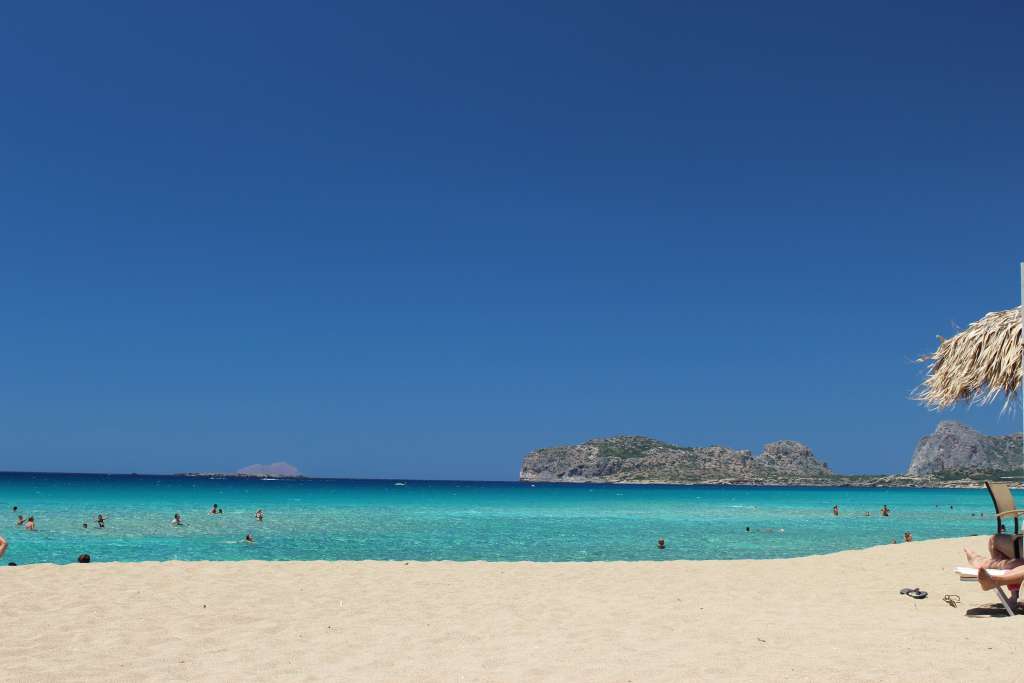 Crete has pretty awesome weather most of the year-round. Meaning it doesn't have to be the middle of the summer holidays for you to catch the sun, in fact, if you want to avoid the rush, we recommend going a bit later in September.  
Between November and March some of the tourism companies will close for the winter, so keep an eye on the things you want to do, but when it comes to the sunshine, you'll not be missing out if you go in autumn.  
Not too hot, but consistently sunny from April to September, and even in October with some showers, Crete is a versatile sunny spot, and even in September, all the attractions will be right at your fingertips.  
8. Oceans, Lakes, and More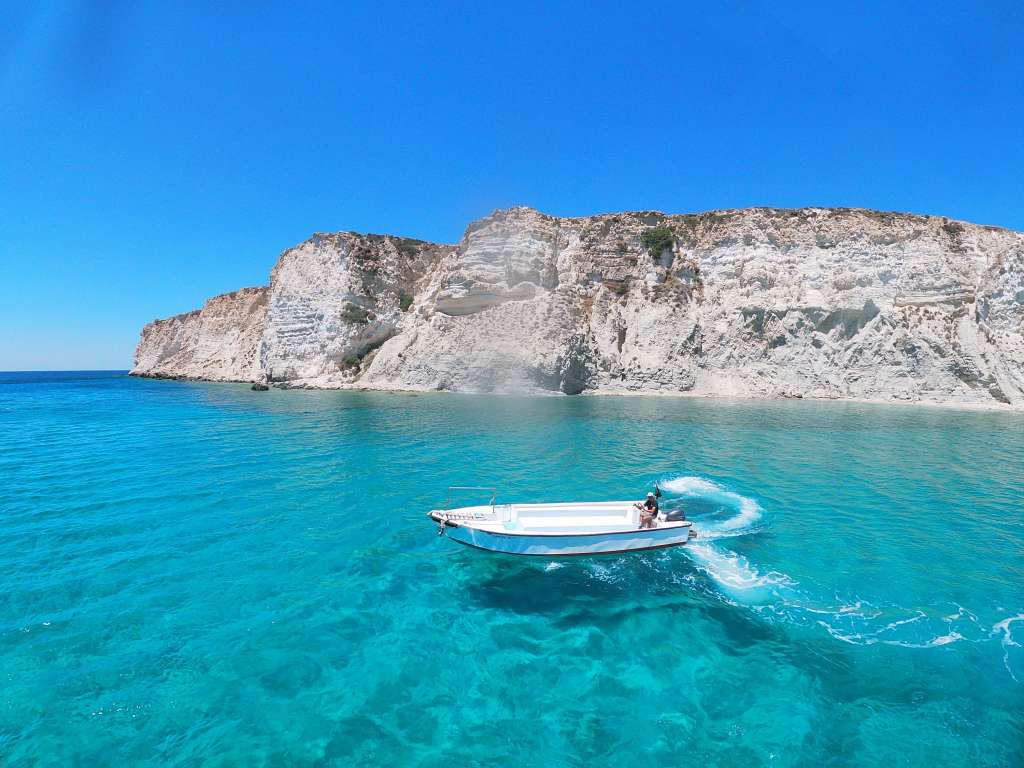 From swimming to diving to boat trips, the water around Cretan is crystal clear, safe for all the family, and expansive. Even if you just want to go down to the shore with the kids for a paddle, the ocean in Crete is a stunning sight you'll want to stop and take in for a moment. It is easily one of the top reasons to visit Crete. 
The water inland is also a pleasure to enjoy. The biggest natural lake in Crete is located in Kournas and is home to many different birds that you can watch from up high. It's also surrounded by gorgeous wildlife and is a great day trip to take without being hard to access. 
Crete is also a great spot for diving. With such clear and safe waters, it's a great opportunity to explore the magic world below the surface. In Chania specifically, you can find many wonderful underwater structures and pieces of history that you wouldn't be able to see on land.  
9. History
By far one of the things that the Greek islands, but specifically Crete, are well known and visited for, is the history. This is probably at the top of many travellers' lists of reasons to visit Crete. Greece in itself is a place of wonder and myth for many, this is a bucket-list destination for any history buffs.
From the ruined cities to the mythology, ancient Greek texts, and many archaeological sites that are preserved and protected, this island contains some history older than many others, and entering this other world is a transcendent experience.
We've already sold you on Knossos, one of the biggest and most well known historical sites in Crete, but there are so many more to explore that you won't want to miss out on. From the Casarma Fortress to the Fountains of Kritsa, castles and nature and crumbled ruins, there are so many tours and explorations available to see these great sites and get just a glimpse of ancient history.
10. The Culture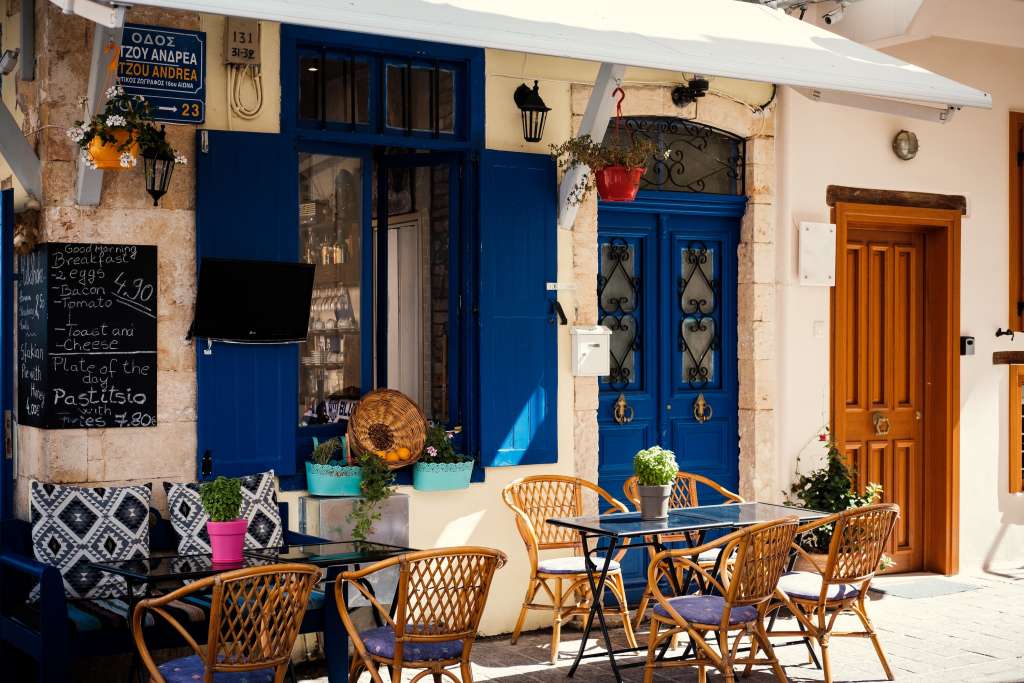 Something that is present in a lot of the previous reasons to visit Crete, but in itself is one of the biggest reasons to go, is the culture and the wonderful experience it creates, no matter where in Crete you stay.  
From the hospitality to the cultural pride, the eating traditions in local restaurants, and the great music, art, and literature, Cretan culture permeates the entire island and will make your entire visit so unique. You'll easily be swept up in the life of the island whether you're there to relax, explore, or learn, with family or friends or on your own, it's dazzling. 
This doesn't end when the sun sets, either the nightlife is equally thriving and alive with its own flair, so be sure not to miss out on what it offers all through the day and night, you won't be disappointed. 
And that's the top 10 reasons to visit Crete, though there are so many wonderful reasons to go, we're certain these 10 will have you convinced. So, when you're getting ready to book your Greek getaway, don't forget to check out the Crete Tourism Board, and get in contact with your PTS member, or if you need help choosing one of our lovely members, you can call PTS directly at 0207 190 9988. 
If you'd like to learn more about how you're protected as a consumer or what the package travel regulations do to protect you on holiday, don't forget to check out our page. 
Share This Story, Choose Your Platform!