There's no doubt that Canada is one of the most loved destinations in the world. Reasons to visit Canada could fill months of time and we would still want to go back for more. Not only because of the friendly and accepting atmosphere, but the mix of the culture and the country itself makes it such a wonderful holiday abroad.
From the cities to the natural landscapes, the activities and the comfort foods, Canada is a top destination for many in the UK, and for such a diverse range of reasons. The history and culture give it an atmosphere that you can't get anywhere else, and we guarantee you'll want to return again shortly after your Canadian holiday ends.
1. Enjoy Canada All Year Round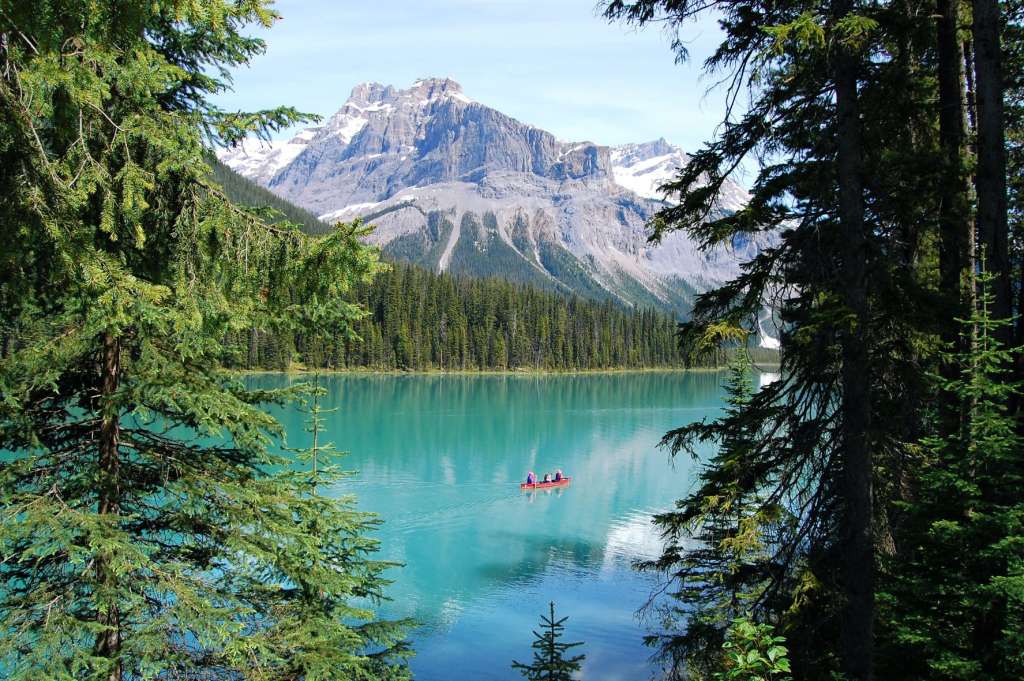 You're going to have a hard time choosing when to book your holiday for Canada, but that's the only disadvantage we see, with Winter and Summer both equally stunning, and experiences that you won't want to miss. The biggest time for tourists in Canada is generally in the heat of summer, July-August, which makes it even greater that you can enjoy a holiday no matter what time of year.
In the winter, Canada is home to snow, mountain sports, hot springs with fantastic views, and some magnificent creatures. Whether you want to go up to a ski lodge or resort and stay up in the mountains for your entire holiday or take trips through the snow to see polar bears in Churchill, there are a whole plethora of things to do in Canadian winters.
In the summer, there are equally stunning sights and great activities. Canoeing, kayaking, hiking, whale-watching, and of course the cities and lakes are equally wonderful sights in winter. There's also the excellent Vancouver Island with some lovely beaches to relax on in the summer. No matter what time of year you're going to Canada, you're going to have a wonderful time.
2. Toronto and Niagara Falls
The biggest and most well-known city in Canada hasn't earned that title for no reason. Of the many beautiful and diverse cities, Toronto is one of the reasons to visit Canada as the hotspot of Canada and one of the big trendsetters.
Though it isn't the capital city of Canada, Toronto often seems like the central hub for city life. From luxurious rooftop bars to boat tours, museums, festivals, and restaurants, if you want to be in the thriving centre of people, you're going to find it in Toronto.
Another beloved and stunning city and destination in the province of Ontario is Niagara Falls. This is a must-see spot, and not just for the magnificent falls themselves. The falls are a gorgeous sight, no pictures will stand up to being there yourself, and we highly recommend you make sure you at least take a day trip to Niagara Falls when you visit Canada.
There's also a lot of other activities waiting in Niagara Falls, and you won't soon be forgetting that wonderful view while you're exploring the other attractions.
3. Nature
We could write an entire article convincing you to visit the many natural wonders in Canada. From the Canadian Rockies and the Dinosaur Provincial Park to Carbot Trail and the many beautiful national parks in Quebec, nature in Canada is a sight to behold.
As a lot of the nature in Canada is untouched or uninhabited, it also makes it a wonderful escape for adventurous travellers. Whether you want to hike up into the mountains, go camping out by some of the beautiful lakes, like Lake Louise in Hamlet or Moraine Lake in Alberta, or watch all the scenery flash past on some excellent rail journeys like the famous Rocky Mountaineer journeys.
There are many travel businesses that sell package experiences, for this reason, to give you a full and wonderful experience of all the Canadian land has to offer. Whether you want to get into some outdoor sports or just observe the land, there's a trip or tour for you.
4. Outdoor Activities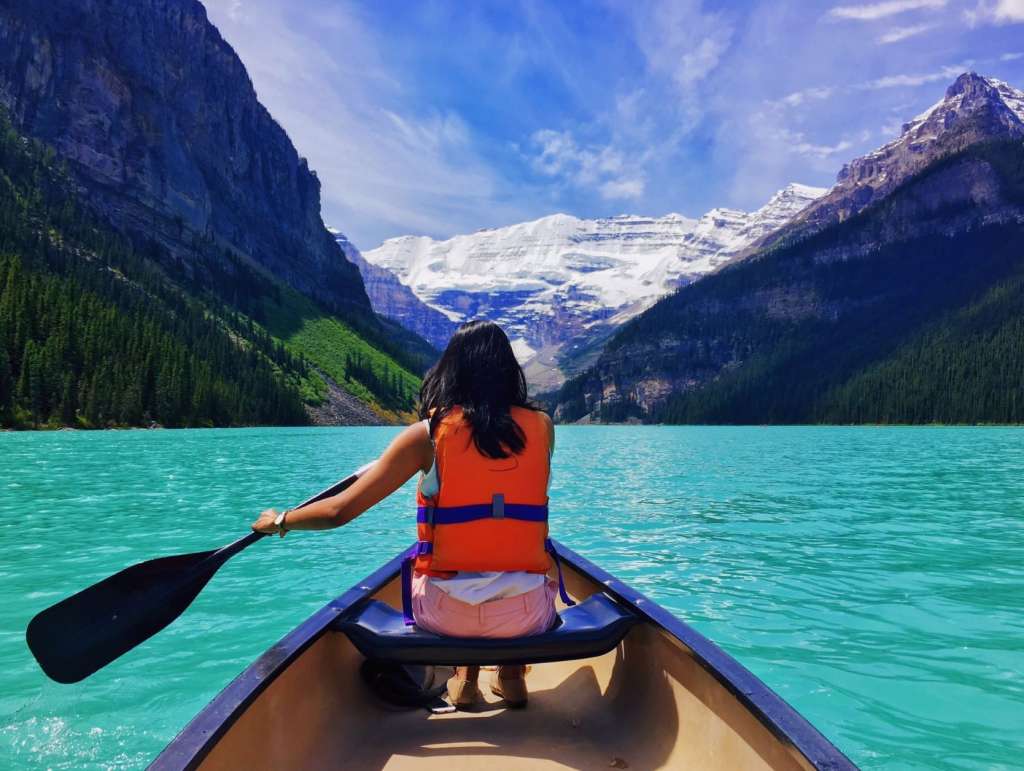 Speaking of going for some outdoor sports, Canada is also an excellent place to go for some fun activities out in the wild. Not only will you get a thrilling adventure, but all of it will come with the beautiful backdrop that is Canada.
Camping, skiing, snowboarding, golfing, fishing, hiking, mountain biking, climbing, kayaking, canoeing, and more. Whatever it is you're ready to explore, whether you're a beginner or an expert, you can find these fun activities all over Canada.
There are also many of these attractions that can encompass your entire holiday if you have a specific activity you want to immerse yourself in. From luxury ski lodges to road trips, and even experiences where you can spend a week on a cattle ranch. Whatever adventure you want to have in Canada, there are some fabulous experiences.
5. Events, Festivals, and The Calgary Stampede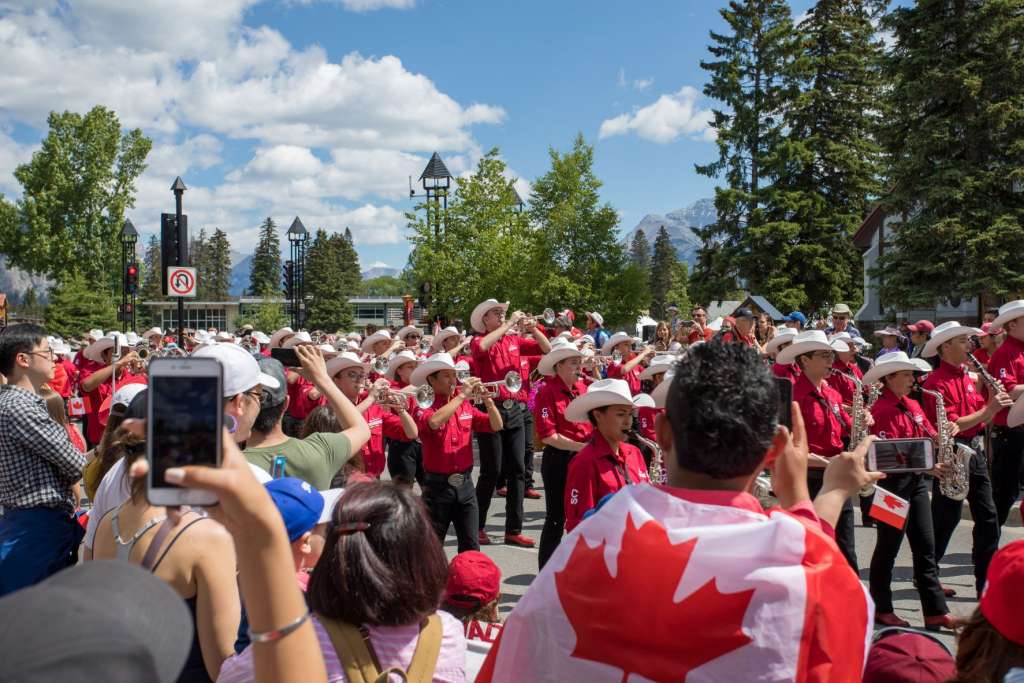 Have you ever wanted to attend a festival where you can unleash your inner cowboy? Well, you're in luck. One of the most fun reasons to visit Canada must be The Calgary Stampede and some of the other great events and festivals that go on throughout the year.
Taking place in July, the Calgary Stampede celebrates the western heritage and community in Alberta. With rodeos, line dancing, concerts, chuckwagon racing, and more awesome events and activities to celebrate, this is certainly a favourite Canadian event for a reason. And if you're looking to live out the whole experience, why not enjoy some more western activities?
Beyond this, there are many other great festivities that go on in Canada. From the Celebration of Light to the International Film Festival, and the Winter Carnival, your trip will be full of life and a truly joyous experience.
6. The Province of Quebec
From the cities to the sights, the beautiful experience of the changing of the colours, and more, the province, Quebec is one of Canada's unique and stunning places you must visit when you go to Canada.
From Quebec City to Montreal, Quebec is full of some wonderful cities like no other. Quebec City itself has a beautiful European atmosphere, with its French-Canadian history inspiring different types of architecture, and lovely cobblestone streets, there's a warm atmosphere to the city.
Other cities like Montreal are equally unique and stunning. Montreal has a more modern, multicultural atmosphere than Quebec City, and is a vibrant attraction for tourists, students, and local creatives alike.
Quebec is also home to the winter carnival, some local breweries for the thirsty at heart, and some beautiful landscape like the Gaspé Peninsula, a wonderful combination of towns and forests that makes for a lovely view.
7. Whale Watching
In the summer one of the top reasons to visit Canada is easily the opportunity to go whale watching, with many different companies organising experiences to go out into the clear water and spot some magnificent creatures.
From late May to early October, these experiences are open to you in Quebec, through the St Lawrence River. It's a dazzling sight, to see the massive creatures under the water, and possibly get a glimpse of them coming to the surface.
This in itself could occupy a whole day of your trip with ease. You can see at least 13 different species of whale in Quebec alone, something that isn't shared with many other places in the world. Adding to this you can also see a lot of other lovely sea mammals.
8. Mountain Lodges
If you're going to go to a country with such a glorious mountain range like Canada, it would be a missed shot not to go up into the mountains to explore and possibly stay in one of the cosy or luxurious mountain lodges you can find there.
Whether you're going on a skiing adventure, a romantic getaway, or you just want to see the wonderful sight of the land stretched out before you in a peaceful spot, staying in a mountain lodge is a delightful experience. From warm and snug to big and luxurious, there's a mountain escape for any type of traveller.
Mount Engadine provides some beautiful lodges in the mountains with warm rustic vibes. There are also ski resorts in the British Columbian mountain range such as Sun Peaks Resort, or many in the loved Rocky Mountains.
9. Vancouver and The Island
If you want reasons to visit Canada without straying too far from one location, we highly recommend Vancouver and Vancouver Island as a pair of lovely destinations to stay and explore.
Full of indigenous culture and charm alongside a bright city with a myriad of places to explore, Vancouver is a top Canadian city for many. The city is also surrounded by beautiful mountains and wildlife, so if you're looking to explore some city life and some nature on your holiday, the wild is right there at your fingertips.
Not only does it have a little something for everyone, but if you need an escape from all the excitement and the cities, you can hop over to Vancouver Island and have a wind-down, relaxing on the lovely beaches you'll find there. Plus, with not too hot of a climate, and a thriving arts community, Vancouver Island carries over that creative flair without overwhelming the introverted traveller. It's a lovely little spot to chill out and make the most of your holiday.
10. East Coast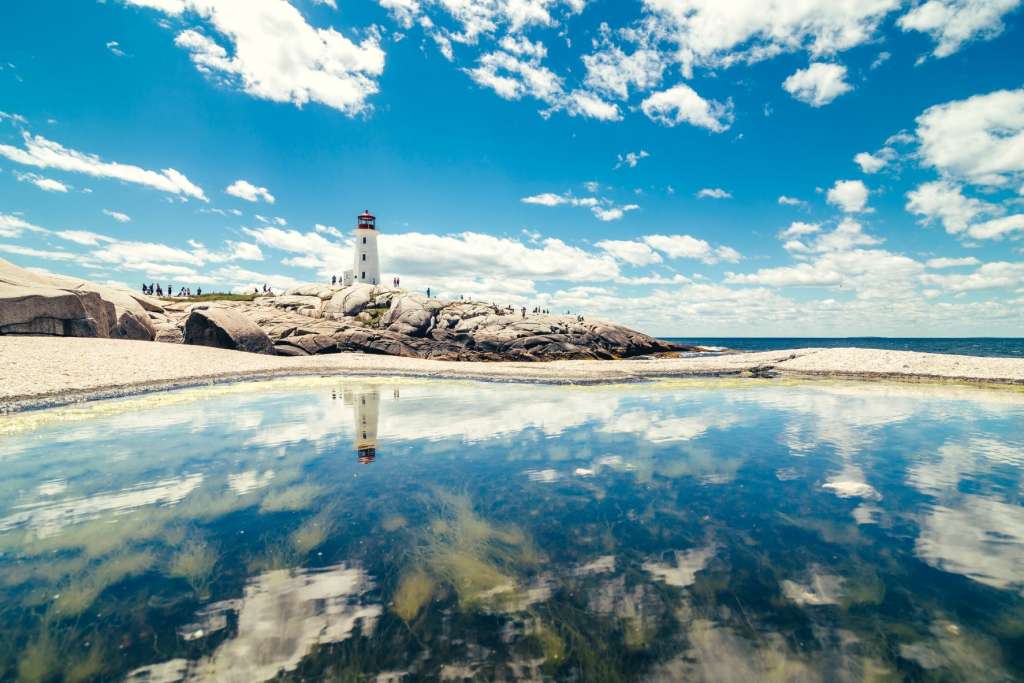 Often overlooked but perhaps a reason to top all other reasons to visit Canada is the entire east coast of the country. This is where all the magical natural occurrences live without a doubt. A much more natural and rural side of the country, without the bright cities of the west, it is truly transcendent to explore.
This takes you through the more European styled cities of Quebec, the lovely Prince Edward Island (a hub for golfing in Canada), the beautiful Nova Scotia, and the lovely Ontario. All of these provinces are so delightful in their own right, we could highly recommend a road trip tour of the eastern coast of Canada.
We could go on for hours about the wonderful east coast, but a lovely spot that we're sure will convince you is the Bay of Fundy. A beautiful and peaceful bay known for its high tides, but a popular spot for the charming coastal towns and delicious seafood nearby.
And that's our top 10 reasons to visit Canada. Though we could easily extend this to a top 20, we're certain this list has convinced you to call up your PTS member and book your holiday. And if you need assistance picking which of our fabulous PTS members to book with, don't forget you can call PTS directly at 0207 190 9988.
And if you'd like to learn more about your consumer protection and how you're protected by the package travel regulations, don't forget to check out our pages.
Share This Story, Choose Your Platform!