On Monday the 20th of September the UK and US governments announced that the US would be open to vaccinated UK and EU travellers as of early November. This is news we've all been greatly anticipating since UK government opened travel to US travellers in August, and we could not be more excited for this development. Airlines are seeing a flood of searches and interested consumers, families and friends will get to reunite, and enthusiastic holidaymakers are probably sitting ready to book and wondering, 'what are all the reasons to visit in the US?'
So, you may not be asking that exact question, and we're certain you already know some of the fantastic things that the US are famous for as a destination. However, the US is a huge country, and we would certainly recommend visiting more than once for many reasons, especially since you certainly can't do the country justice in just one visit.
We also certainly can't do the country justice in such a shortlist (even a list of 50 wouldn't do), but when you're thinking of taking a holiday to the US, here are a few excellent things to inspire you when you're deciding which awesome division to visit first.
1. The New England Division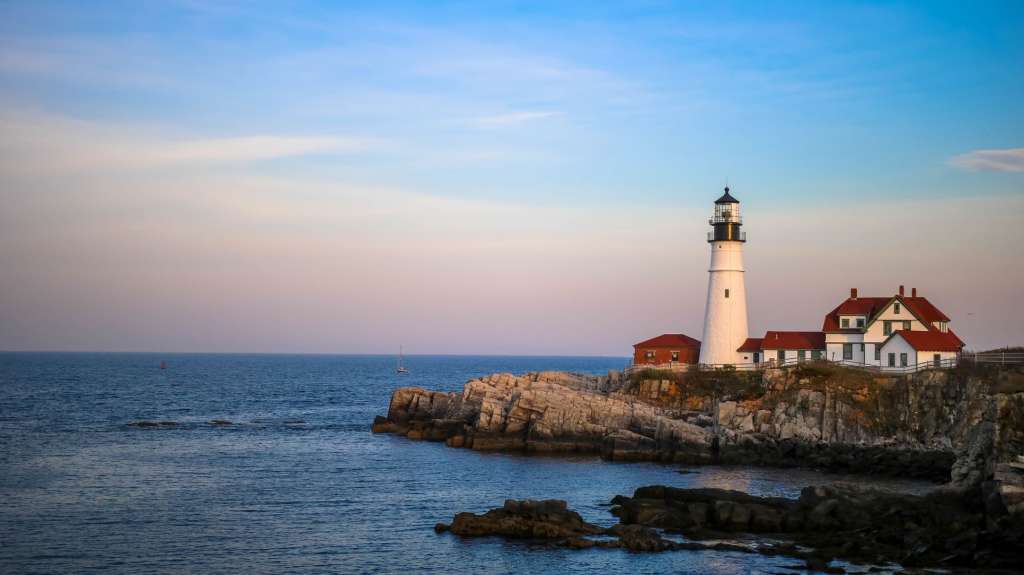 The oldest state to be settled in throughout the US, New England is home to Connecticut, Maine, Massachusetts, New Hampshire, Rhode Island, and Vermont. A division rich with history, a great diversity of attractions, and gorgeous autumnal countryside, New England is where you'll want to be in the autumn months and for some delicious lobster treats.
There are certainly too many great attractions to count, so we recommend checking out the New England Tourism Board, but this division is famous for some awesome sites and, of course, great cities like Boston. One of the big attractions of Boston is the bringing together of old and new. With modern, sleek buildings and experiences, but a vein of history that runs through the entire city, it creates a wonderful atmosphere and experience for all who visit. This is alongside classic landmarks like The Freedom Trail and the waterfront, where you can take a catamaran and go whale watching.
New England is also known and loved for some of the great natural experiences. From the Green Mountains in Vermont to the White Mountains in New Hampshire, Mount Washington, and the plethora of Lighthouses to visit along the coast of New England. Whether you want a challenging hike, or you're just looking for a leisurely adventure through Acadia National Park in Maine or the many beautiful beaches and islands in Maine, Massachusetts, and Rhode Islands.
This natural attraction is a huge part of what makes New England so gorgeous in autumn, no matter which state you're in. Plus, the wealth of activities available, boating in Rhode Islands, cycling and hiking all over, and the many delicious ways you can eat fresh lobster along the coast. If you're looking for some countryside adventures, we highly recommend New England.
2. The Mid-Atlantic Division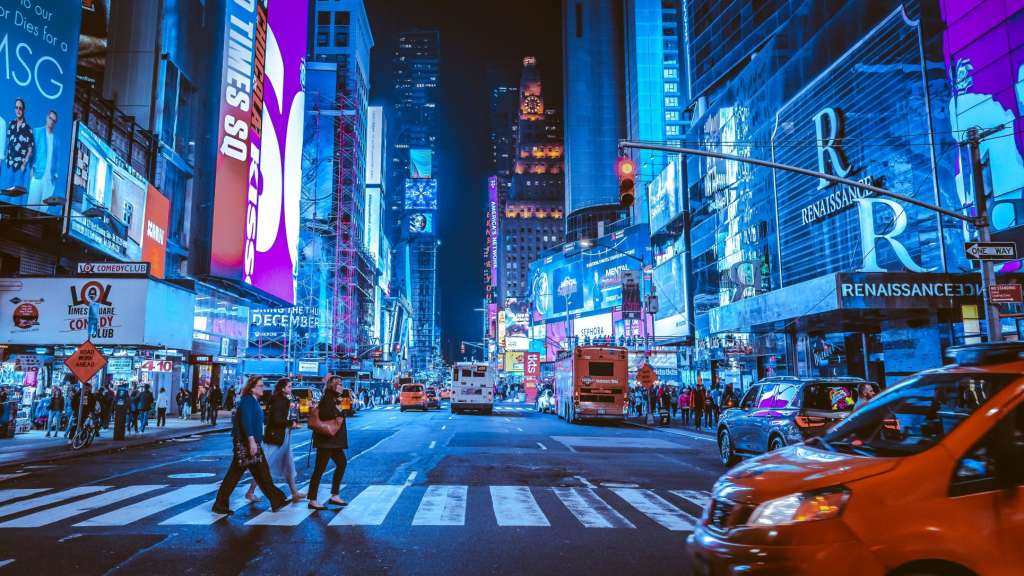 Home to New Jersey, New York, and Pennsylvania, the Mid-Atlantic division is a hot spot for urban travel, cosy autumnal atmosphere, and some of the most famous attractions in the US. From New York City to Philadelphia, the Six Flags theme park, and some great architecture, it may only contain three states, but they are equally gorgeous and versatile, with some awesome cities.
Of course, if it's the city life you're going for, and a bucket list city too, then New York City is your top destination. The variety of different boroughs bring such a diverse charm to the bustling city alongside its main attractions (we highly recommend taking a long look at the Tourism Board for NY, there's so much to see). Whether you're looking for a food district with everything you could possibly imagine, you want to hit all the top attractions like the Empire State Buildings, Brooklyn Bridge, Time's Square, The Statue of Liberty or you'd like to see the amazing museums, art galleries and variety of hotels, from luxury to historical to inexpensive.
But the city isn't the only great attraction in New York. There are also some great natural places, with Hudson Valley a hub for vineyards, orchards, and sustainable food, Catskill Mountains, the Hamptons and Fire Islands, and the Letchworth State Park.
If you're looking for the natural side of the Mid-Atlantic states, New Jersey and Pennsylvania have you covered. With some great beaches in New Jersey like Cape May, Ocean Grove, and Avalon, and natural architecture fusions in Pennsylvania like Fallingwater and Gellysburg National Military Park, there's plenty to explore in each state alone.
3. The East North Central Division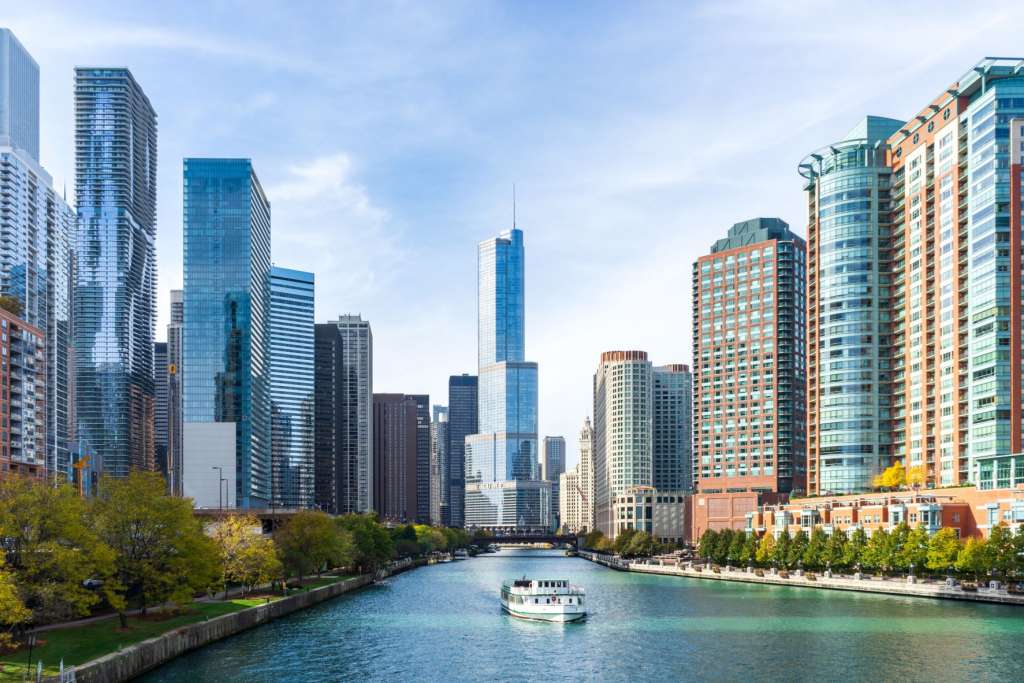 The East North Central division may not hold some of the favourite tourist destinations, but we can still highly recommend the trip to Illinois, Indiana, Michigan, Ohio, and Wisconsin. Illinois being the state that is home to Chicago is by far the most popular for travellers, with a Natural History Museum that holds the world's largest T-Rex, a general array of fantastic museums, iconic architecture, great sports stadiums, and some fantastic untouched landscapes outside of Chicago (we highly recommend checking out the Illinois Tourism Board for more on that beautiful land).
There are some great museums around the East North Central division, with a variety of them in Indiana, and the Rock & Roll Hall of Fame in Cleveland, Ohio. Plus, if you're looking for some great family destinations, Ohio is home to Cedar Point, a popular theme park for a reason, and Wisconsin is known for its great selection of water parks, with Noah's Ark Water Park being the biggest in America. There are also some fantastic and relaxing boat tours and shipwreck tours in Michigan with the Soo Locks boat tours and it being the well-known land of Great Lakes.
If you're looking for some of the more natural attractions in the East North Central division, Michigan is home to the famous Sleeping Bear Dunes National Lakeshore, a spectacular landscape that has been viewed by many as one of the most beautiful places in the US. Michigan also boasts the popular Mackinac Island, though the bridge crossing to it is equally famous and stunning to cross.
If you're looking for some adventurous outdoors attractions, we can also highly recommend the Apostle Islands sea caves in Wisconsin. Mystical, deep, and a whole other world, exploring the caves is an experience like no other, you won't want to miss it. Plus, Wisconsin is well known for its countless breweries and wineries, and what's more, relaxing after a cave exploration than a good drink?
4. The West North Central Division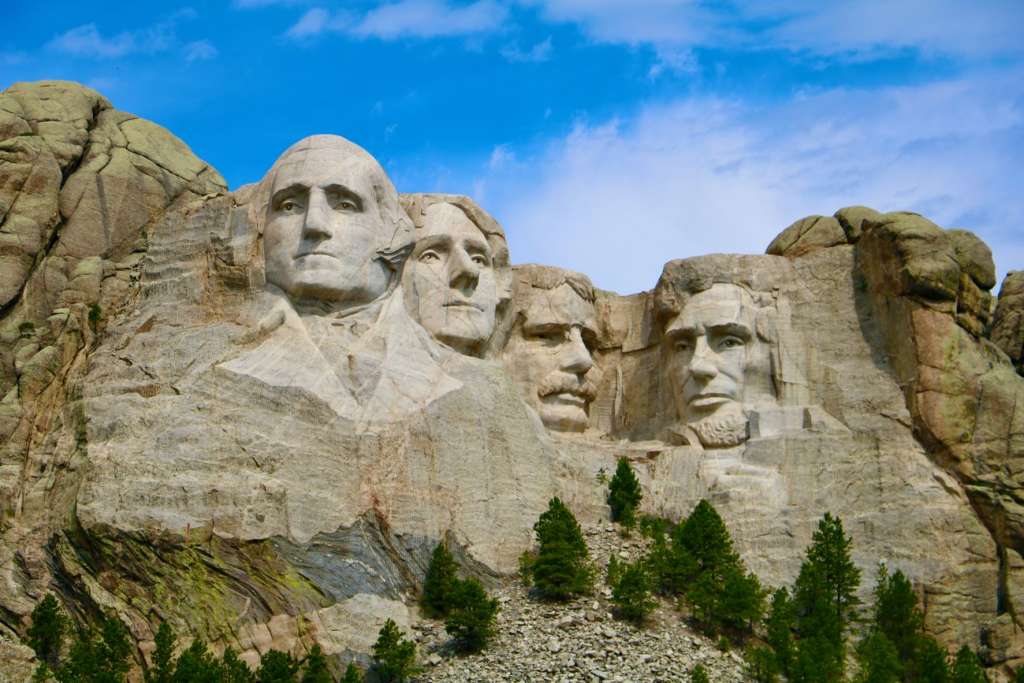 The West North Central division is one known for some more rural states. Iowa, Kansas, Minnesota, Missouri, Nebraska, North Dakota, and South Dakota are all loved in some variety for their natural landscapes, farming prowess, and some rustic, historical sights. If you're looking for good hearty food and great national parks, this is the division for you without a doubt.
If you've heard a few songs from or seen Calamity Jane, you may already be a little familiar with some of the attractions of South Dakota. Deadwood and the Black Hills specifically are beautiful sights in this state, and of course, we can't forget Mount Rushmore, located in the Black Hills and perhaps one of the most famous monuments in the world. We've all seen pictures, but nothing quite measures up to seeing the real thing.
Branching out from Dakota, there are other awesome parks and picturesque natural sights that are fun to explore. From Botanica in Wichita, Kansas, to the famous lakes of Minnesota and Superior National Forest, and the Theodore Roosevelt National Park in North Dakota.
If you're looking for some great sights in the heart of people, Iowa is known for having one of the biggest states fairs in the US, with a cow sculpture made from around 600 pounds of butter each year since the early 1900s (yes, they make that every year). The St. Louis gateway Arch is also in Minnesota and Nebraska is home to a great Space Museum. You won't be short of gorgeous sights, no matter where in the West North Central division you visit.
5. The South Atlantic Division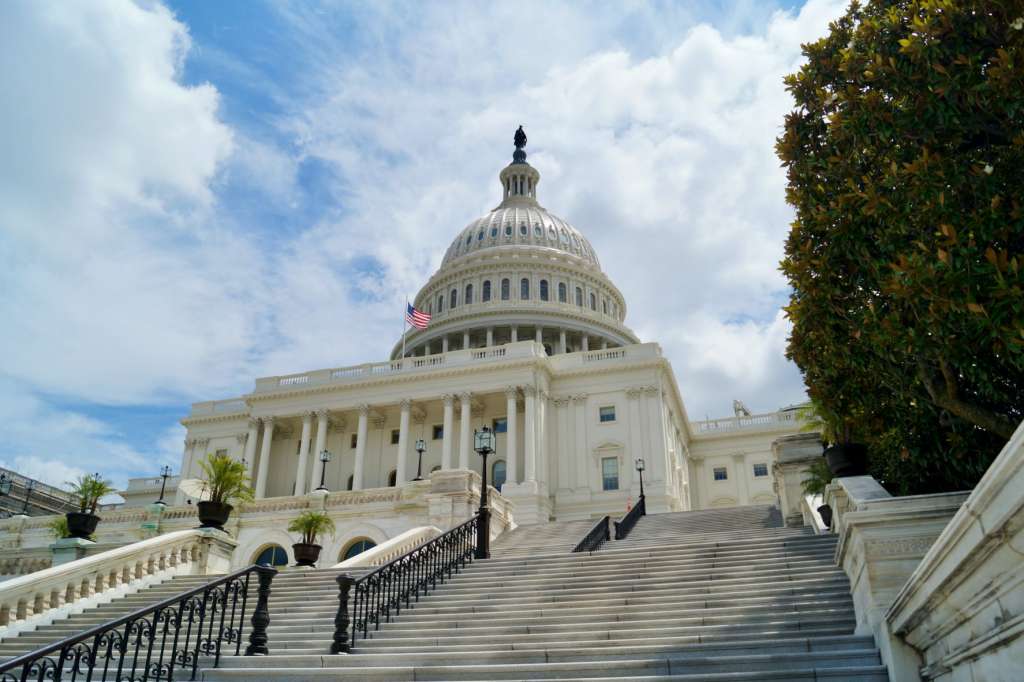 With such a diverse spread of states, it's impossible to pinpoint a specific atmosphere you'll find in the South Atlantic division of the US. With Delaware, Florida, Georgia, Maryland, North Carolina, South Carolina, Virginia, Washington D.C., and West Virginia, there are so many ways you can enjoy the delight of this division that it's hard to know where to start.
Of course, easily the most famous spots in this division are Washington D.C. and Orlando, both top reasons to visit the US for many. Between the happiest place on earth, Disneyworld Orlando, and their fantastic golfing repertoire, to the capital of the US itself, there aren't many places more commonly on a US bucket list. Seeing the White House and Lincoln Memorial are very impressive experiences and not the only fantastic ones. If you have the time, taking a peek at the delightful gargoyles on the National Cathedral is a wonderful stop, and there are some fantastic museums like the National Bonsai and Penjing Museum and the Spy Museum.
However, these popular sights aren't all the delights you can find in the South Atlantic Division, and why stop there? In Delaware you'll find some excellent cycling experiences, in Georgia, you have Stone Mountain, the gorgeous Rock City sites and Lookout Mountain. In Maryland, you've got the fantastic Baltimore, Ocean City's boardwalk, and the Assateague Islands that cross over to Virginia. The Carolinas have stunning and unique wildlife like the Cape Hatteras and The Overlook that views Table Rock in Caesars Head State Park. Plus, North Carolina is said to have some of the best roads in the US, so don't cross a road trip off the list.
Virginia is, of course, known and loved for Colonial Williamsburg, so don't forget your history buff hat. And West Virginia is one of the most scenic states in the country, also including the relaxing White Sulphur Springs and the National Greenbrier hotel. If you're looking for a diverse and beautiful division that can take you from the popular to the peaceful, we highly recommend popping over to the South Atlantic.
6. The East South-Central Division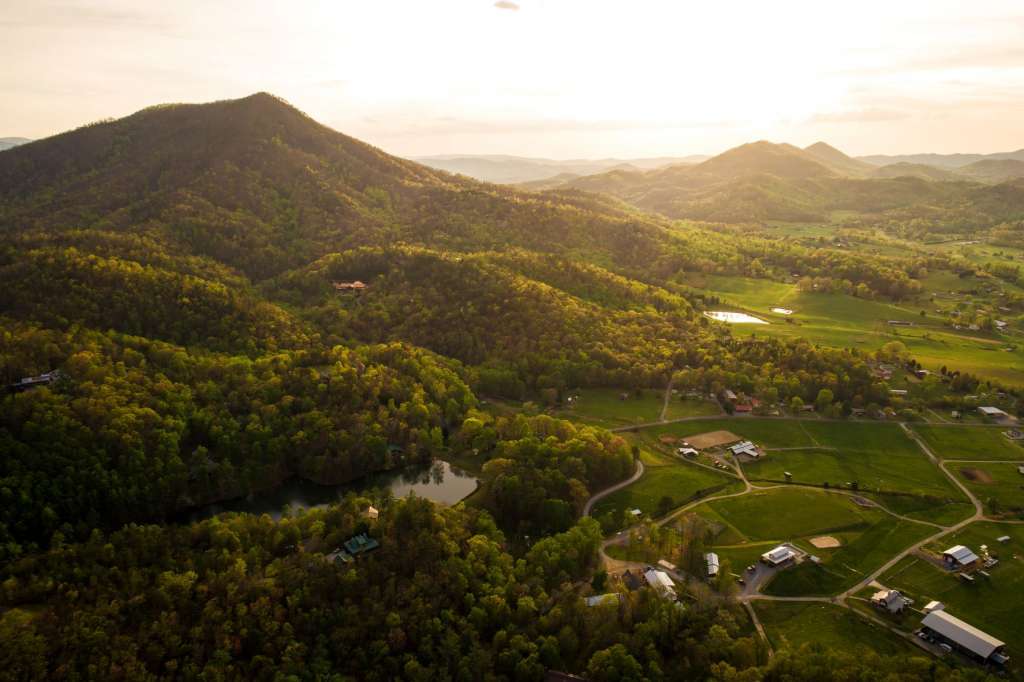 If you're aiming for that southern comfort, we couldn't think of any reasons to visit the US more appropriate than those in the East South-Central division. Home to Alabama, Kentucky, Mississippi, and Tennessee, you can find all your southern needs from excellent Tennessee whiskey, to great hospitality, music legends, and some delightful day trip natural sights.
Tennessee and Alabama are where you can expect to find the heart of country music. Tennessee is, of course, home to Nashville, famously known for its excellent country music scene and Graceland, where you can celebrate and learn all about country legends like Elvis. Tennessee is also known and loved for some great comfort foods on offer, with barbeque a staple you'll find in most places around the state.
If you're looking for some of the natural or wildlife attractions, Tennessee has The Smokies, a beautiful mountain range, and Lookout Mountain that gives you a gorgeous view over the state. Kentucky is known for the Kentucky Derby and alongside that, the Horse Park where you can take a gander at these strong creatures. And if you're looking at Mississippi, this state is home to the fantastic Institute for Marine Mammal Studies where you can see many types of lovely sea life including their dolphins. It is also home to the Petrified Forest, a landscape expanse where the remains of this huge forest still stand.
7. The West South-Central Division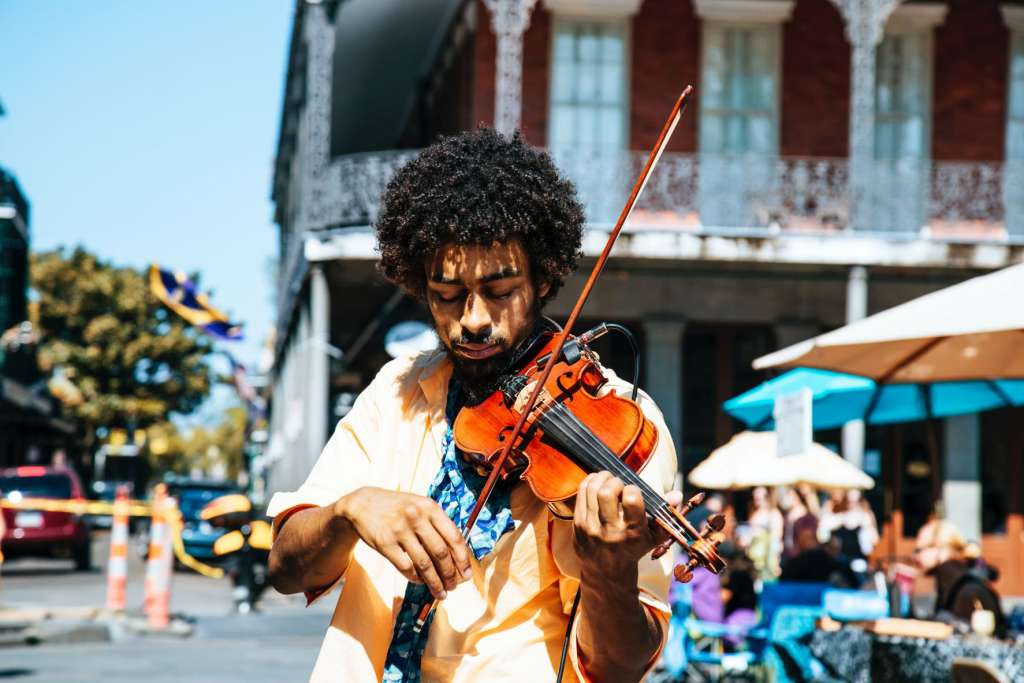 Another division for the country-hearted, the West South-Central division is home to Arkansas, Louisiana, Oklahoma, and the Lone Star State itself, Texas. You're not going to want to expect anything half-done here, with the classic saying 'everything's bigger in Texas' and the full range of country entertainment there is to offer. Texas alone would be one of many travellers' top reasons to visit the US, and we can see why.
If you're looking for some city life that's quite different to places such as New York City, this is where you can find it. With New Orleans and the famous French Quarter in Louisiana, hosting the lively Mardi Gras celebration, all the way to the diverse cities of Texas. Austin, the capital, is known and loved for its live music scene, with over 100 music venues that offer free live music all year round. There's also Fort Worth, for those interested in exploring the rodeo, San Antonio, and Dallas, loved for its glamour and charm.
If you're looking for some hiking spots, Arkansas has you covered with the Hot Springs National Park, the Buffalo National River that crosses through the Ozark Mountains, and the Garvan Woodland Gardens that you can find at the edge of the Hot Springs National Park. Plus, some great museums over in Oklahoma, like the National Cowboy and Western Museum.
8. The Mountain Division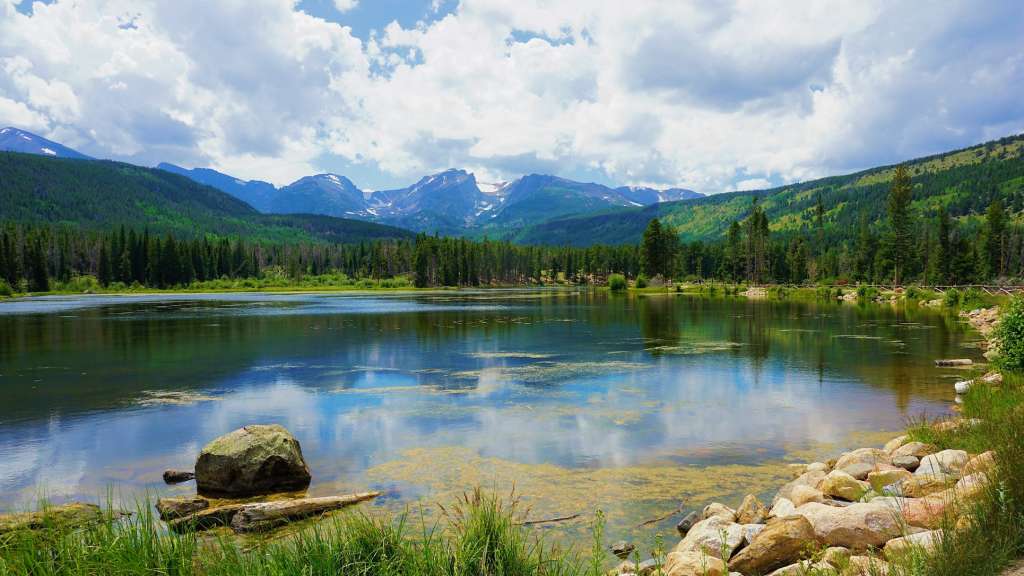 The Mountain division, located in a large chunk of an area more commonly named The Rockies, is perhaps the biggest reason to visit the US for anyone who travels for the hiking spots and breathtaking scenery. Home to Arizona, Colorado, Idaho, Montana, Nevada, New Mexico, Utah, and Wyoming, this division is equal parts diverse, wild, and absolutely stunning. From the cities to the gorgeous mountain ranges, landscapes, and rock formations themselves, this is a division you could easily spend the rest of your life exploring on holidays.
If you are looking at the cities as reasons to visit the US, you of course have the classic Las Vegas (you can find out the great reasons to visit Vegas in our article), alongside Phoenix in Colorado, Santa Fe in New Mexico, and Salt Lake City in Utah which is home to the park of the 2002 Winter Olympic Games, a park that you can still visit and make great use of now with bobsledding, skiing, and more.
However, you can't possibly go to The Rockies without exploring some of the stunning wild there is to see. We couldn't list all the great spots here, and with the high amount of wild land in places like Idaho and Montana, there are certainly places unfound. You can check out the Rocky Mountains National Park site for some more great suggestions.
Just a few of the wonderful natural spots to visit include The Grand Canyon and Sedona in Arizona, Rocky Mountain National Park, The Colorado Fourteeners, and the Colorado Trail in Colorado, Whitewater in Idaho, a perfect spot for rafting and kayaking, Glacier National Park and Bitterroot Valley in Montana, Red Rock Canyon in Nevada, Chaco Canyon in New Mexico, the National Elk Refuge and Yellowstone National Park in Wyoming. If you're looking for a hiking road trip, this is the division to go to for it.
9. The Pacific Division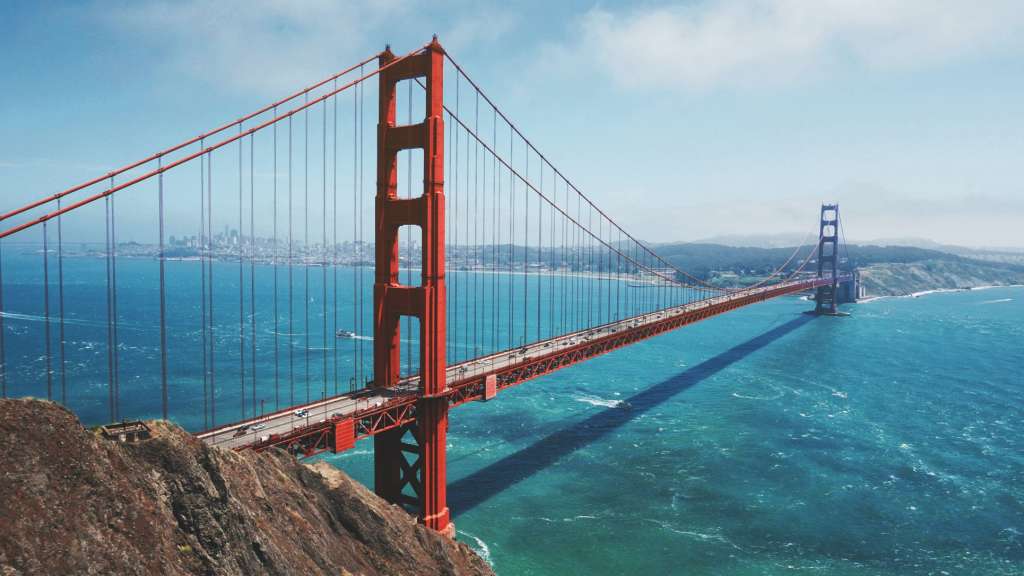 The Pacific division is quite widely stretched and equally diverse, from modern cities to rainforests, island paradise, skiing adventures, and a generally warm aesthetic, this division is awesome if you're looking for a mixed holiday of fun. Of course, Alaska is quite a bit further away than California, Hawaii, Oregon, and Washington, but it is the biggest and one of the best reasons to visit the US.
Alaska is where you will find sights reminiscent of Scandinavia, from the northern lights to the midnight sun, bears, moose, mountains, and great winter sports spots. Denali, specifically, is North America's tallest mountain and a lot of the wilderness in Alaska is remote and gorgeous. Similarly, in Washington you'll find plenty of stunning mountains, from Rainier which is in its own national park, to Hoh Rainforest and expansive deserts, Washington state has a bit of everything for you to explore.
In Oregon you will find beautiful wildlife and perfect hiking spots (if you want a challenge, we recommend the Wallowa mountains), with the warm and lovely aesthetic of Portland, bringing together nature and modern culture in one. And in Hawaii the 8 main islands provide such a diverse set of atmospheres, you'll want to visit each one. With volcanos, colourful vegetation, a friendly and welcoming community, secluded and untouched little bubbles of paradise, you won't want to leave.
Of course, California is easily a state on many people's bucket lists, and with many great reasons to visit the US, it's a great pick whether you plan to venture out or stay in one spot. It's an urban and beautiful spot for adults and children alike, with a mass of theme parks like Universal Studios Hollywood, Magic Mountain, Discovery Kingdom, and Disneyland. It is also home to some great natural spots, with Yosemite National Park and Redwood National Park, plus a thriving art scene.
Whatever your reasons to visit the US, and whichever excellent region, division, or state you intend to visit first, reasons to visit the US are endless and our PTS members are ready with some fantastic packages and holidays when you're ready to book your next great getaway. And if you need assistance picking one of the fabulous PTS members to book with, you can get in contact with PTS directly at 0207 190 9988.
And if you'd like to learn more about your consumer protection and how your holiday is protected by the package travel regulations, don't forget to check out our page.
Share This Story, Choose Your Platform!